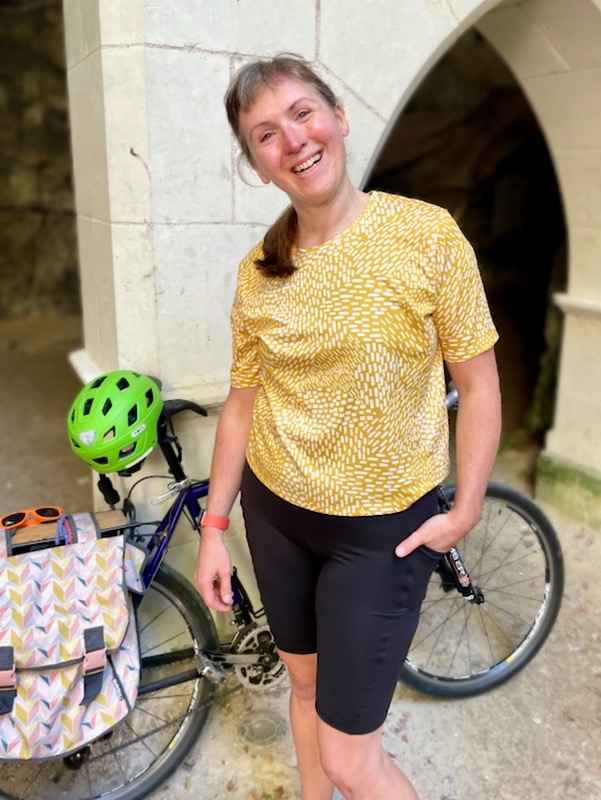 Ever since I made my pair of (nearly) all black Tenacity Leggings, I've wanted a similar pair of shorts. I'm not one to shy away from plain fabrics, but to me, entirely black leggings and shorts are just SO boring! But since making the leggings, I realised how incredibly useful they are for cycling around town, meeting people for pub garden drinks, running errands, getting to hospital appointments, etc when you want to be comfortable on the ride yet blend in when you get to your destination (and it's too wet to wear cycling jeans).
And I needed something similar for the warmer months! So I took the same black supplex from Tia Knight out of my stash and decided to make a pair of Duathlon Shorts (biker length) so I could have easy access pockets, too. This particular supplex is currently out of stock but keep an eye on their socials because when they restock it, it sells out super quick because it's such great quality and ridiculously cheap!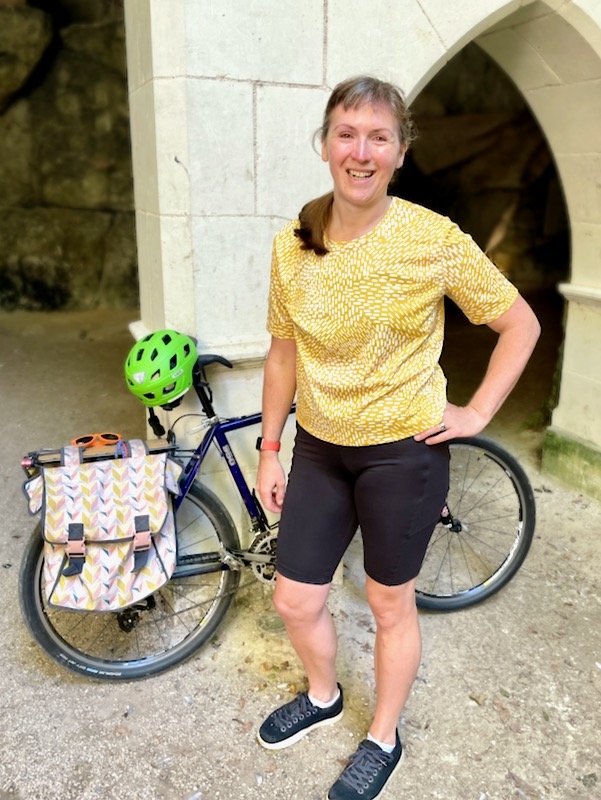 It was so difficult to not add another fabric to the side panels of these, but I knew I wanted them to be incognito… so I instead added a pop of animal print to the inside back pocket (included in our Steeplechase Leggings pattern) instead where no one can see!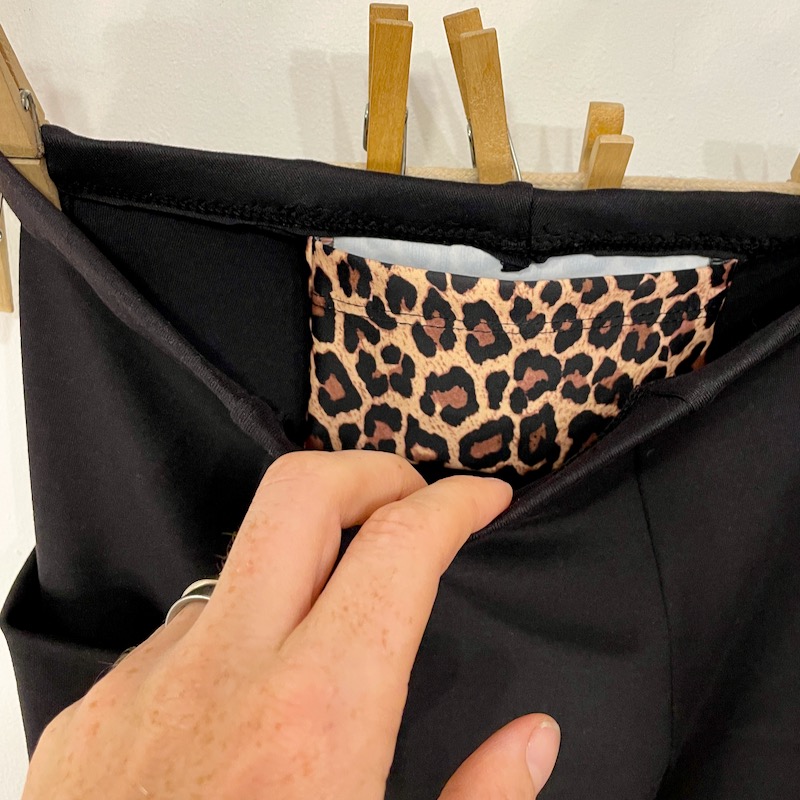 I really made these for general use cycling around London, but it turned out that I finished them in time for our holiday in the Loire Valley in France, our first trip out of the UK since February 2020! And since we were driving down and taking our bikes with us, it was the perfect time to debut these shorts.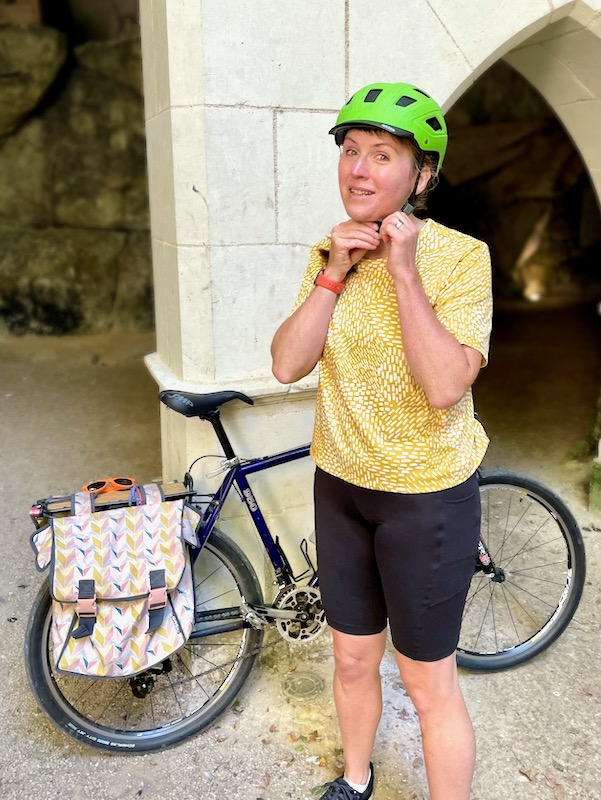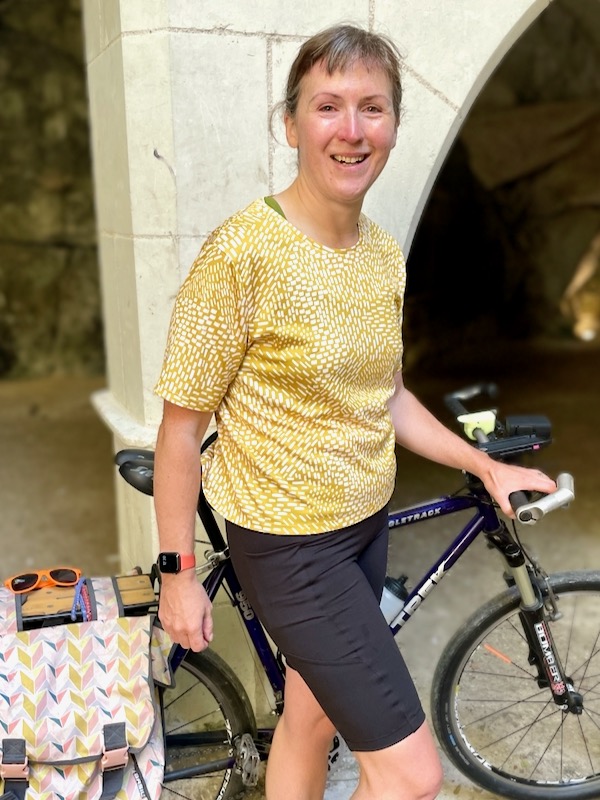 We cycled most of the 10 days on our trip, making three big rides (to a big cave system, to a nearby town, and then to a forest park), and a bunch of shorter rides into town for shopping, or the market, or drinks, so it was great having clothing to just jump off the bike and instantly transition into walking (and the panniers were great for hauling shopping around, though I'd hadn't used them in years!). The Loire Valley is best known for having the long distance "Loire à Vélo" cycling path running its entire length, but there was fantastic cycling infrastructure all over, including having cycling lanes on narrow countryside roads that folks in the US or UK would say are just "too narrow for cycling lanes!" (the French clearly said "there's plenty of room if you take away a car lane…" 😉 ).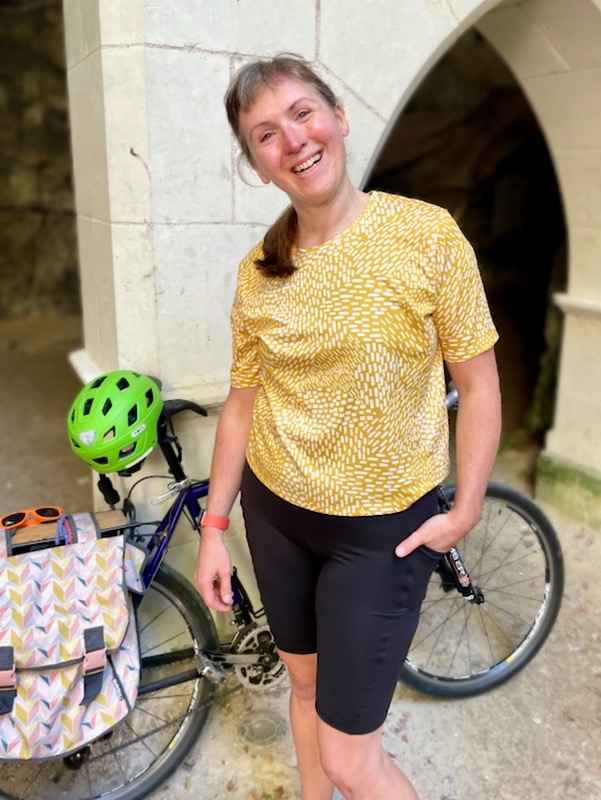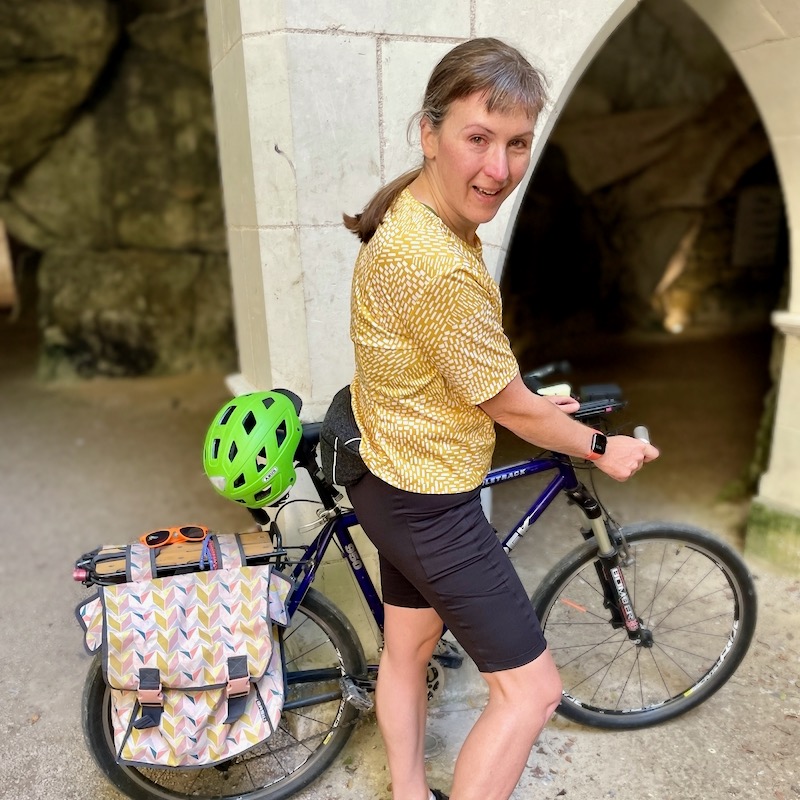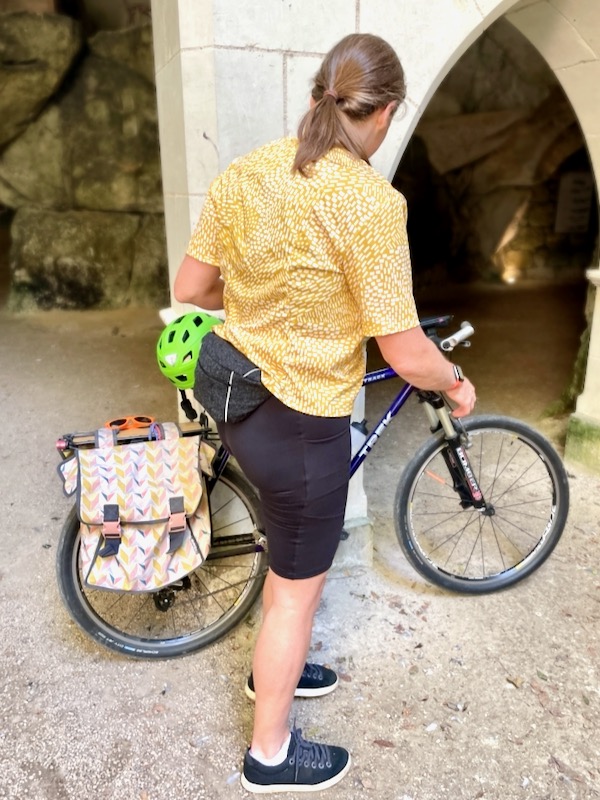 (You can also see that the wool waist pack I made last summer is still in active use!)
Since we stopped to look around at the Parcours Troglodytique, I decided this would be a great place to stage a mini photoshoot for these Duathlon Shorts (and Versatili-Tee)! This is a really cool partially-collapsed manmade cave system that's been in use for over a thousand years, and you can cycle through it! Yes, it's a cycle path through caves!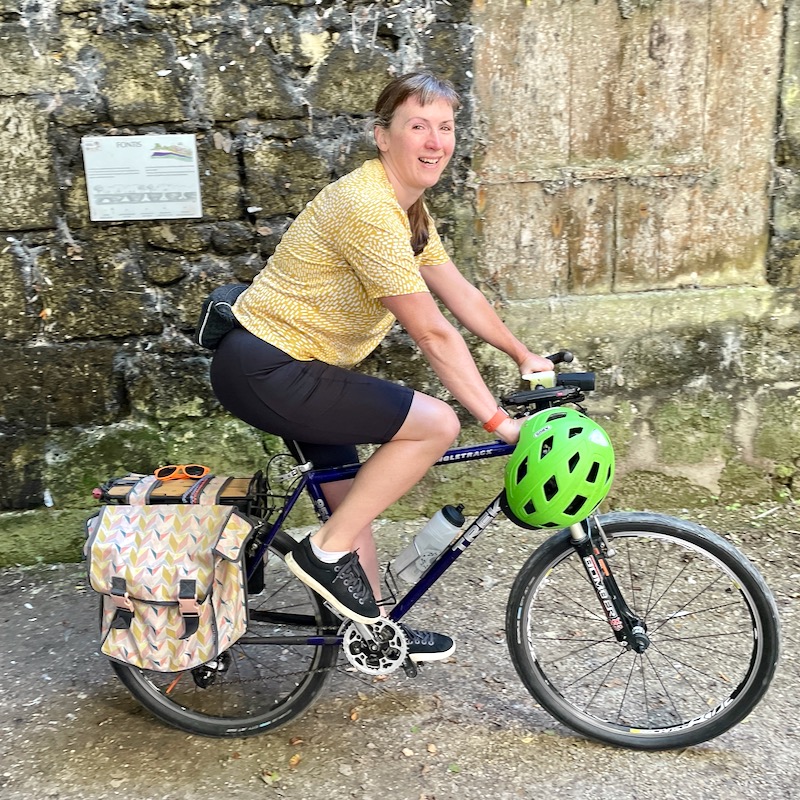 If you're interested in visiting the Loire Valley, we stayed in our favourite town, Saumur, which we've visited 4 or 5 times before. It's known for its mushrooms, sparkling wine, and big chateau, and I can also highly recommend staying at La Bouere Salee, whose gardens and owners were equally lovely!
There was even a fabric store about ten minutes away, and while Mondial Tissus is a chain store and not particularly exciting (or cheap), I did find a few things to buy without completely embarrassing myself (I remembered from my Paris fabric shopping trips to never move the bolts in French fabric stores, and instead flag down an employee and lead them on a merry dance around to all the bolts you want cut!).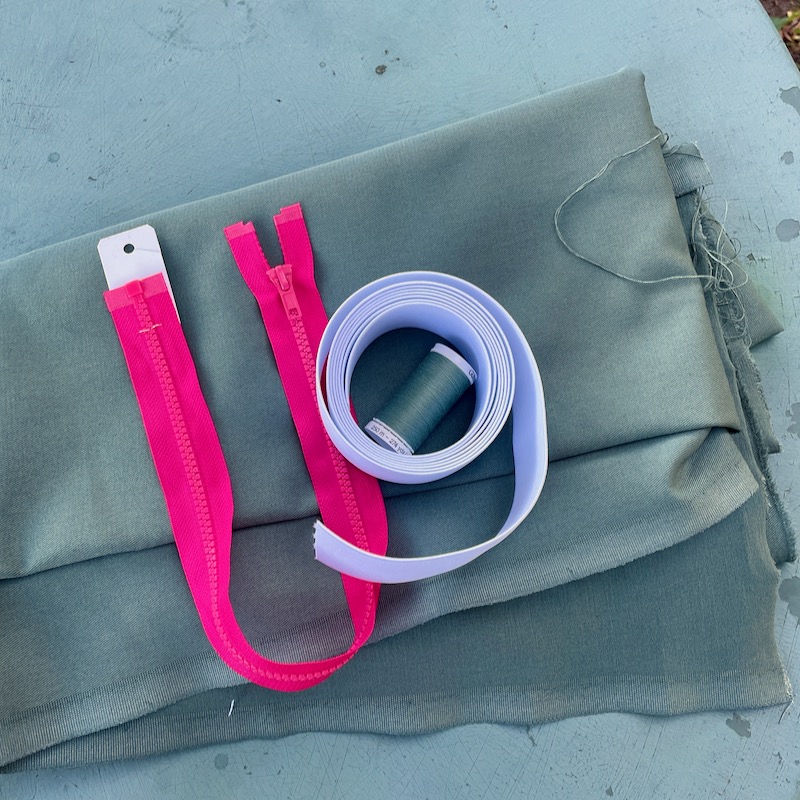 I got some sage green twill (and matching thread) to make some trousers, plus a hot pink zipper for a trisuit sample, and some more 4cm elastic as I'm nearly out (eep).
So I was pretty restrained, at least on the fabric shopping front. The French food and wine, not so much! It's a good thing we did plenty of cycling, right??