The origins of this dress are a bit "chicken and egg" – did I think about making the Breton tee dress from the latest Great British Sewing Bee book first, or did I decide I finally wanted to cut into the hefty black and white striped ponte in my stash first? I'm not entirely sure of the order, but I do like it when a plan comes together which doesn't involve me buying anything more!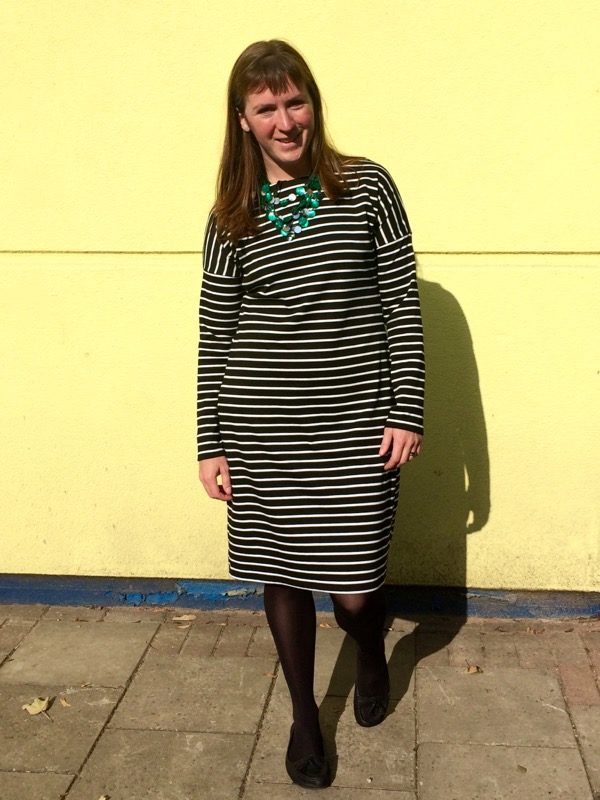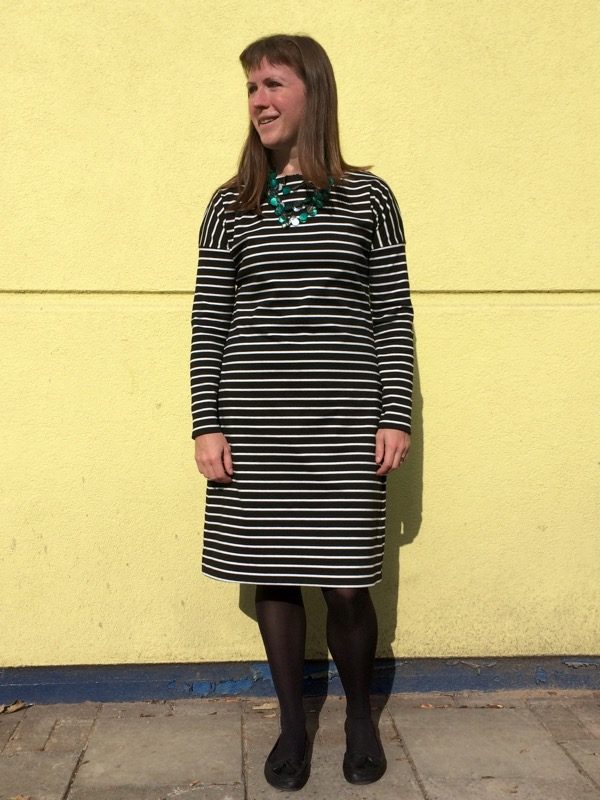 You may recall that I've already (kinda) used this pattern before, when I managed to squeak a cropped, short sleeved version of this out of the remains of my neon orange pique jersey earlier this summer. But this time around I had plenty of fabric, so I went for the long sleeves AND dress length.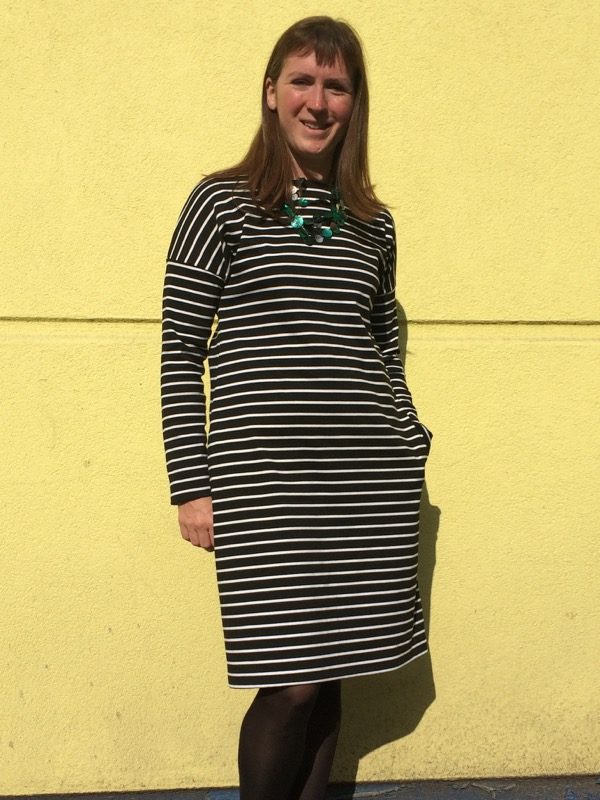 I've actually made this pattern once before – I was tasked with sewing it for the book last winter when I was feeling really ill. Proof that I really can sew on autopilot sometimes, I took the fabric (a lovely French terry), sewed it to the specifications, posted it back, and then promptly forgot all about it. Until several months later, when I was flipping through the book and thought "oh, that fabric looks familar- OMG THAT'S BECAUSE YOU SEWED THAT DRESS, MELISSA!".
This time around I made the inseam pockets from a thinner jersey in my scraps bin as my Breton ponte was so thick. It makes for a great, beefy dress, but I was concerned that if I used it for the pockets it'd just get too lumpy.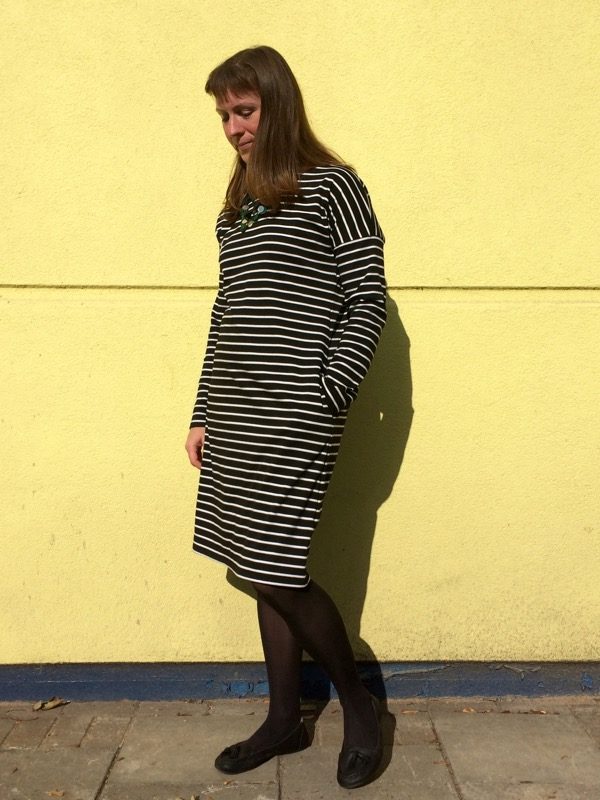 Other than the pockets, I sewed a straight size 12, taking care to baste my side and sleeve seams before overlocking to make sure the stripes lined up!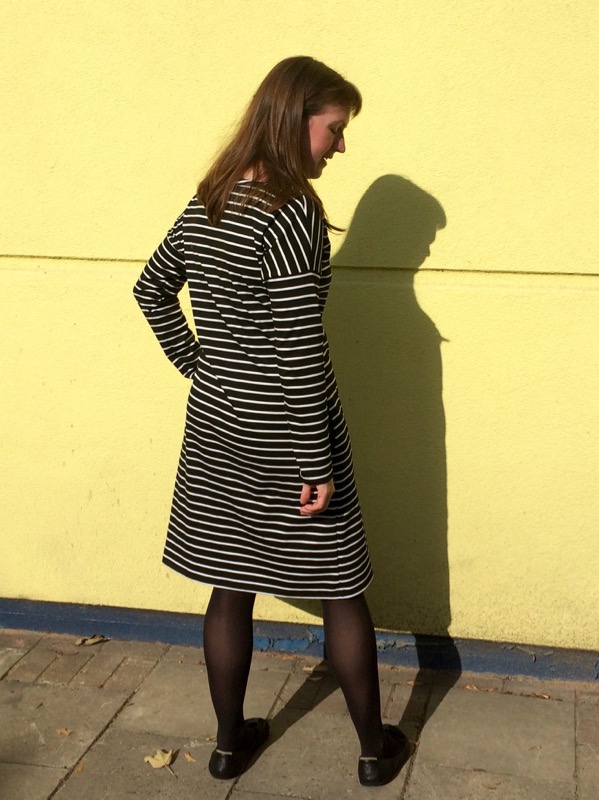 The finished dress is very comfortable, but it feels a touch oversized and sack-like. Not that there aren't days where you fancy wearing a sack (and I'm sure there will be come winter!), but I'm not sure if maybe raising the hemline might help, or carefully nipping in the side seams above the hips… I'm loathe to do anything that will disturb the stripe matching, to be honest, and I'm not entirely convinced it's a problem as-is. Maybe I just wear too many fitted sheath dresses!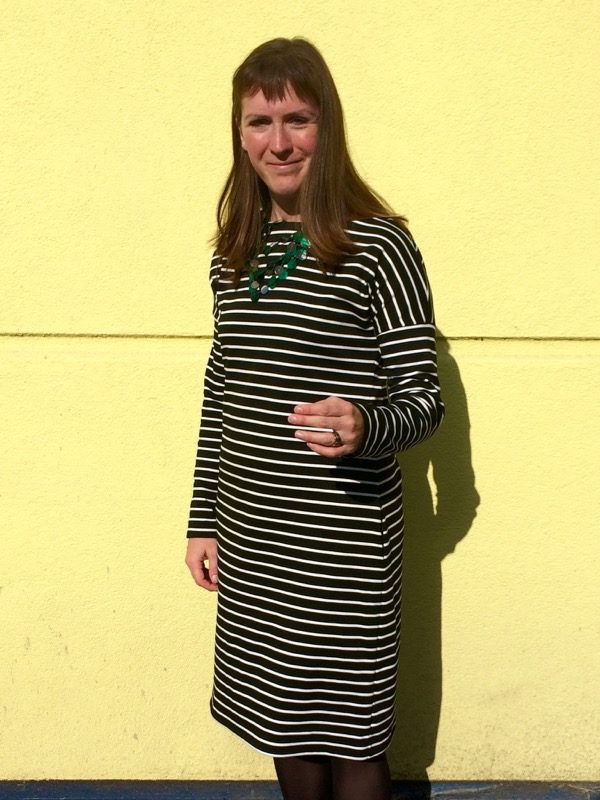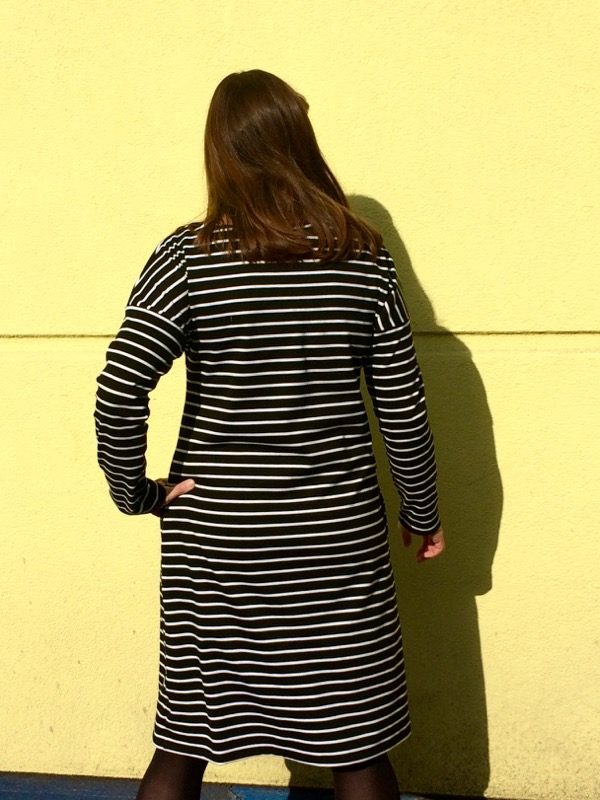 We took these photos on Saturday while we went to our local market and grocery shops, so I thought it was worth showing "how I wore it", paired with my Named Harriet jacket (which I freaking adore!) and my trusty orange leather satchel (ditto).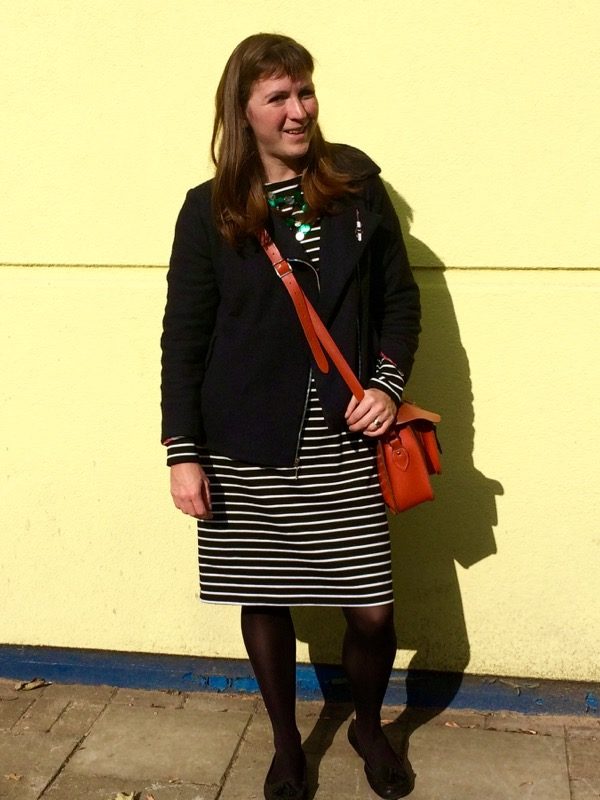 Anyone else sewing for comfort already now the weather has turned?