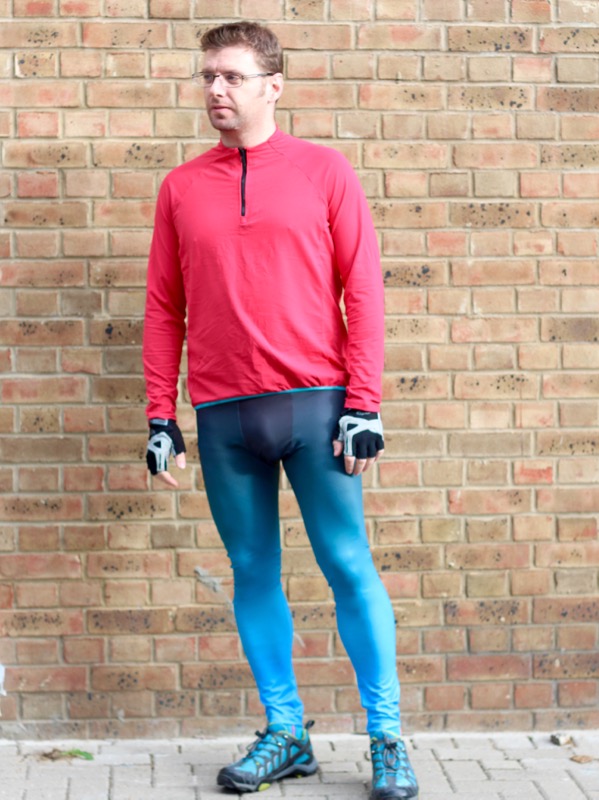 Wow, you all really do love a sale! It's great to see so many of you sharing our enthusiasm for the new Lightspeed Leggings pattern, too! I hope you've had enough time to compose yourself after meeting our first athlete model, Jason, as today we're going to take a look at our second athlete model, James. Yes, my husband James! 😘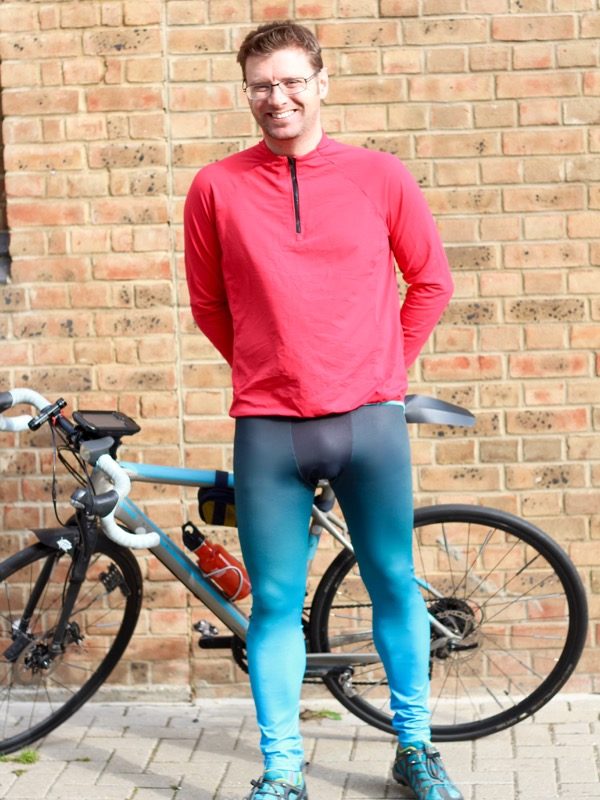 James may be my (long suffering) husband and ever-patient tester for this pattern, but he's also been a keen cyclist and mountain biker since he was a kid. Honestly, he follows bike brands like other guys follow football teams!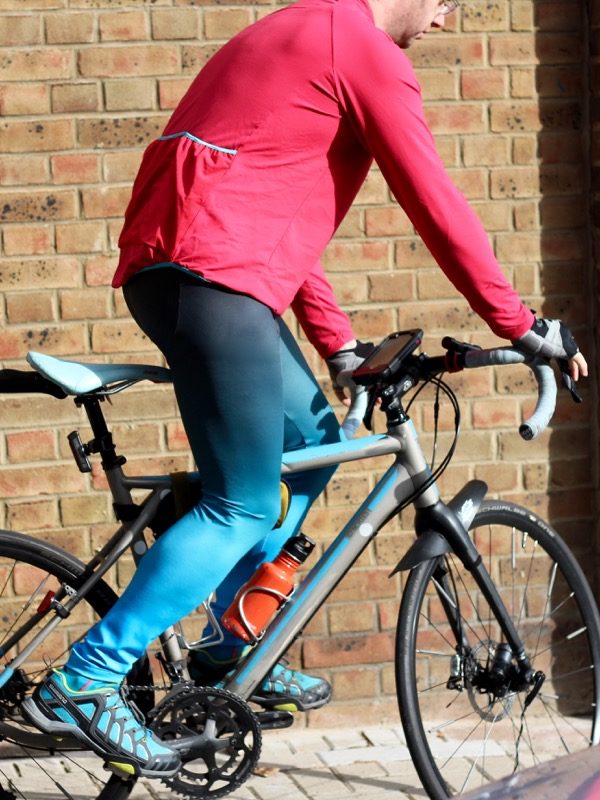 You may remember he helped get me through the 120 mile overnight Dunwich Dynamo ride earlier this summer, but he's got his biggest challenge yet coming up in May, when he'll cycle all the way from London to Paris raising money for Anthony Nolan, the bone marrow donor charity who saved my life. You can read more about it and donate towards his fundraising goal here!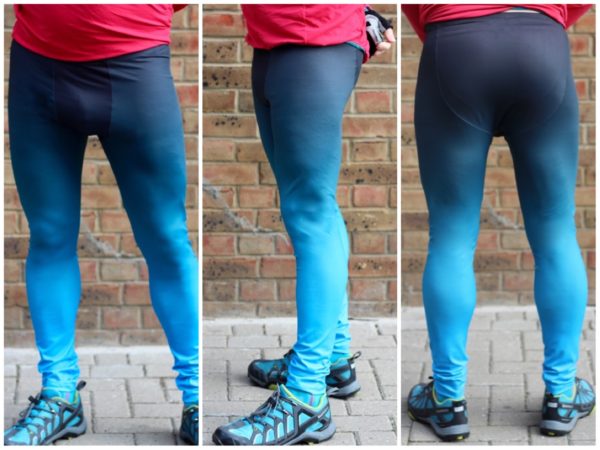 This pair of Lightspeed Leggings uses some gorgeous ombre lycra from Funkifabrics, and the turquoise end matches pretty perfectly with the red Surf to Summit top I sewed for him back in 2014 when that pattern was released. If you'd like to make a similar pair of leggings, I'd recommend buying 1.2m so you've got a bit of extra room to make the Front and Back panels of a similar darkness to the seams at the Side so you get a smooth gradient effect. Funkifabrics stocks quite a few different shades of ombre, and while this one is in their Flexcite base (as I bought it before Titan was an option), I'd recommend printing onto Titan for a beefier bottom-weight.
By James's choice, I omitted the pocket on this pair so you can see what it looks like without the zipper pocket, but as a cyclist he requested that I add in a chamois pad. I didn't want the chamois to confuse the seam lines for the photos, however, so I've added it in afterwards.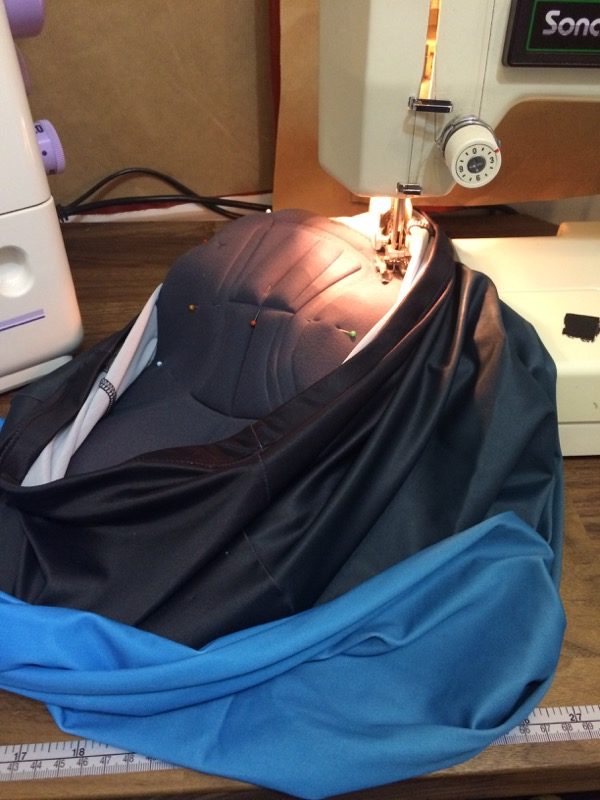 Several of you have asked about adding chamois pads – you can sew in any pad after the entire construction is complete. I bought a few from Aerotech Designs when we were in the States earlier this year, and though they come with placement instructions, I prefer to stitch a line of zigzag basting close to the edge of the pad, check the fit on the bike (and unpick any puckers!), and then go back and zigzag over the edge of the pad with a shorter stitch length. The second row of stitching really helps to compress the edge of the pad so you don't feel a ridge at all – much more comfortable! The Lightspeed Leggings pattern instructions include links to the Pimp My Duathlons post which contains links for chamois pads and silicone elastic supplies as well as my Global List of Activewear Fabric Shops just to help you out, too. Though I reeeeeally wish a UK/EU retail supplier of chamois pads would open up (everything I've found here is wholesale only)!
So who's got some Lightspeeds on the go for their Christmas present sewing??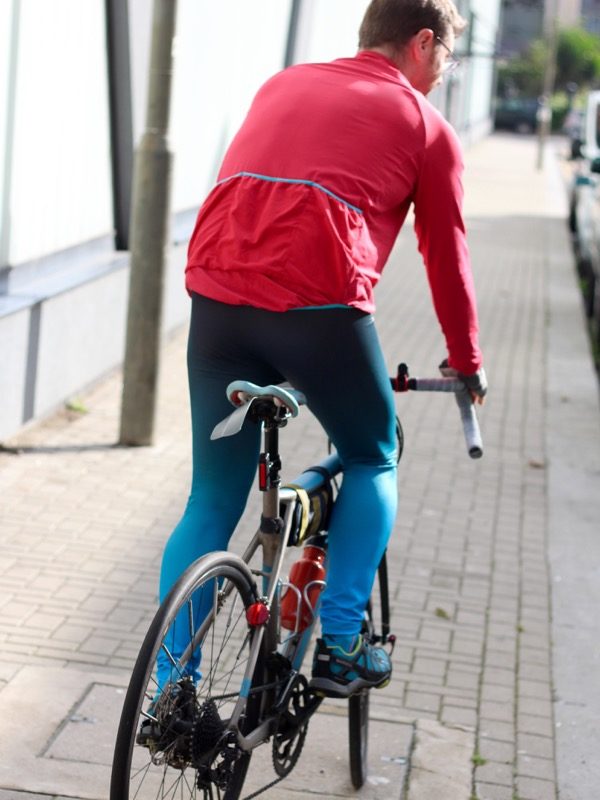 Remember, you can use code LIGHTSPEED for 15% off all sewing patterns at shop.fehrtrade.com until 18 October. Paypal users, take note that you must go quite far through the checkout process before the discount box appears.
[shopify embed_type="product" shop="fehr-trade.myshopify.com" product_handle="lightspeed-leggings" show="all"]