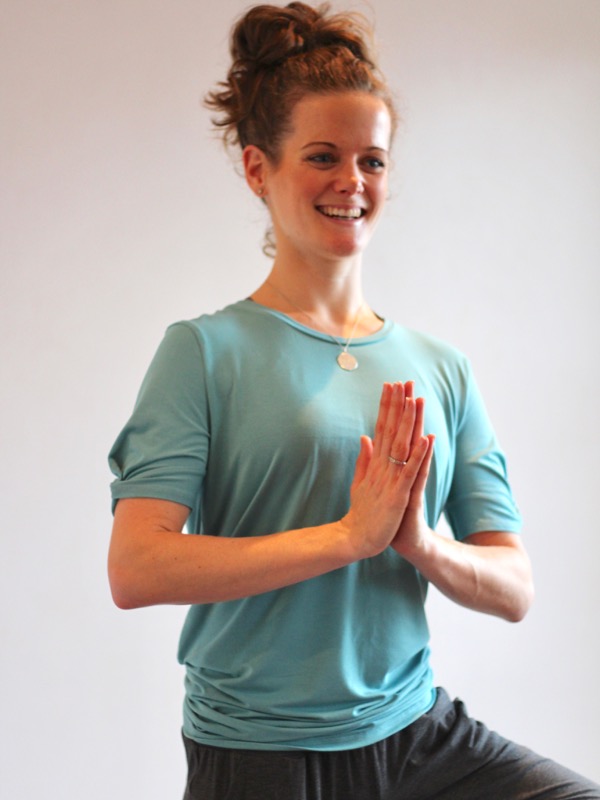 Thank you all so, so much for the warm welcome you've given our latest sewing pattern, the Knot-Maste Yoga Set! All the compliments, Likes, shares, and (yes!) orders, really mean a lot to me. I take a huge amount of care in designing, developing, and creating all of the FehrTrade Patterns and I really do listen to feedback, honest! (Just ask my testers!)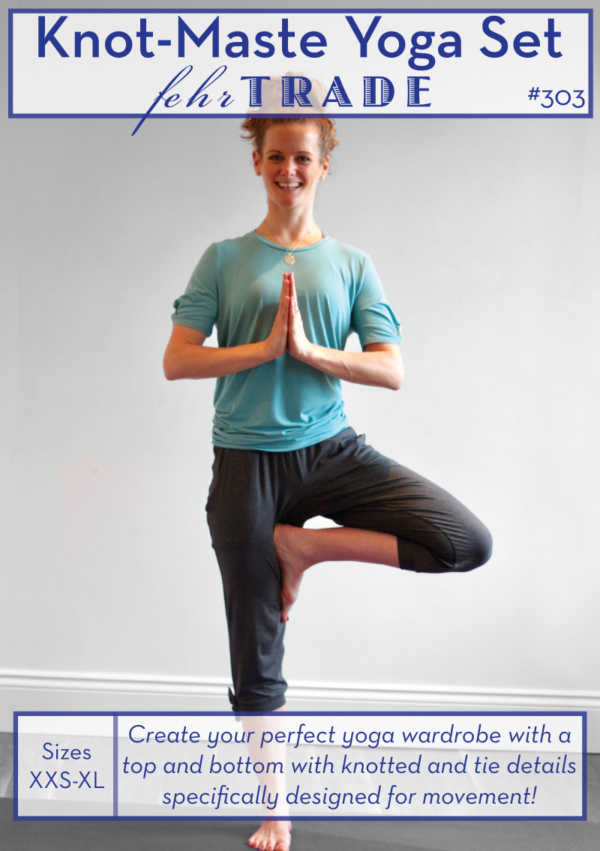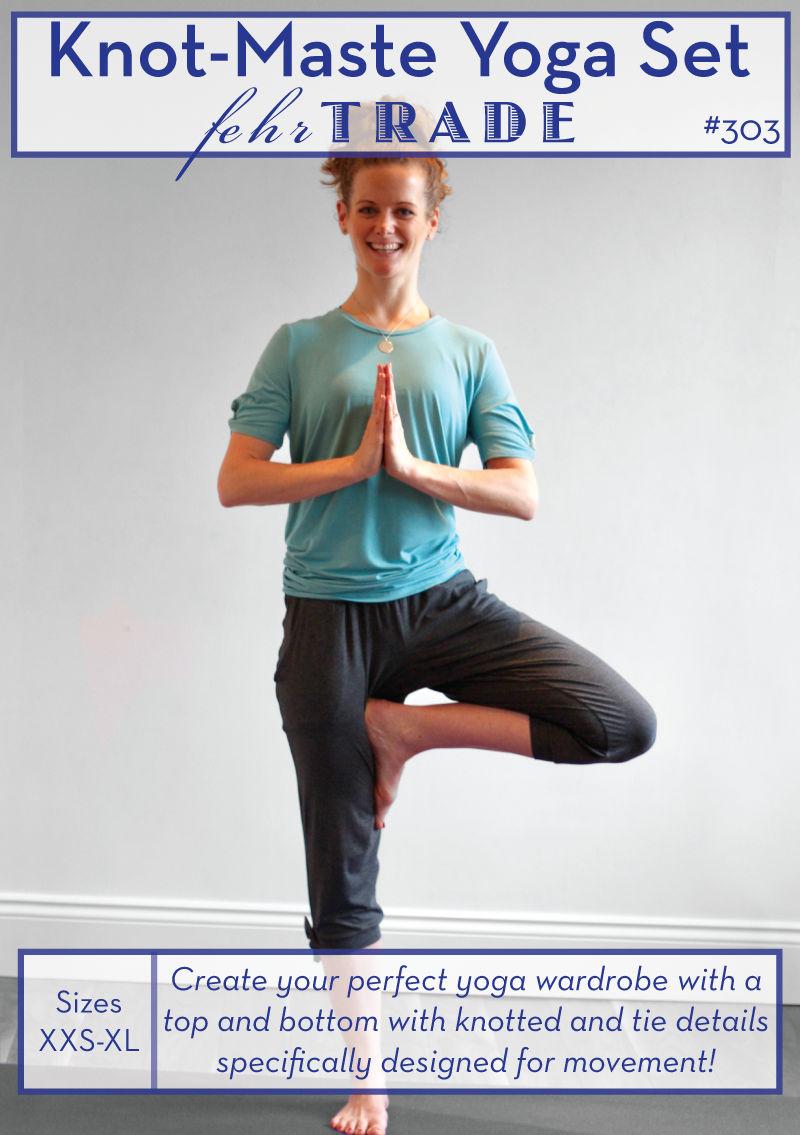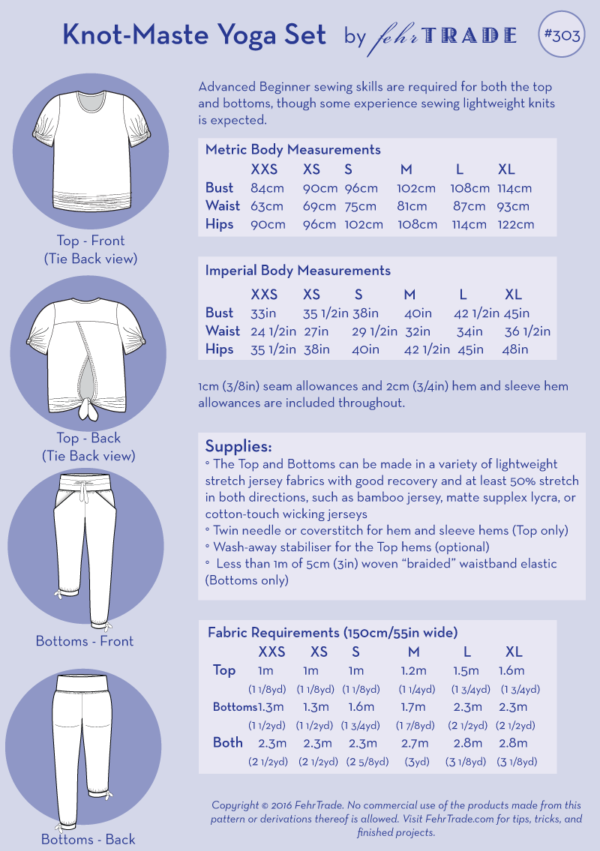 (Hint: You can see the tech drawings for ALL the different views in the Shop listing!)
This set is the first pattern specifically designed for yoga, and as such, I thought it fitting to have a total bad-ass yoga athlete model to show it off, too! Please say hello to Kate Oates, our newest athlete model and Knot-Maste Yoga Set cover girl!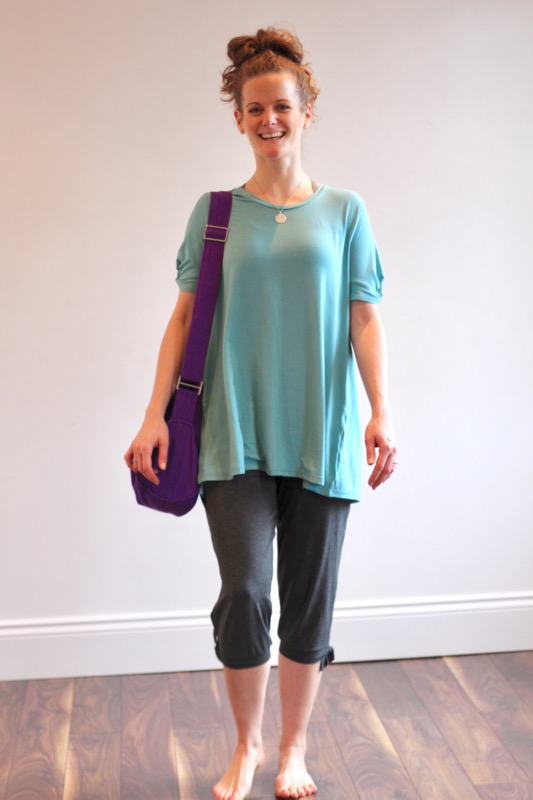 I first met Kate about five years ago, back in the early days of Run dem Crew. At that point she was one of the fastest ladies in the crew, but I was amazed when she showed me videos on her phone of the crazy fitness pole-dancing routines she was able to do as well! Her style was always feminine and her personality so upbeat that it was incredible to link it to the gravity-defying body of pure muscle I was watching in the videos!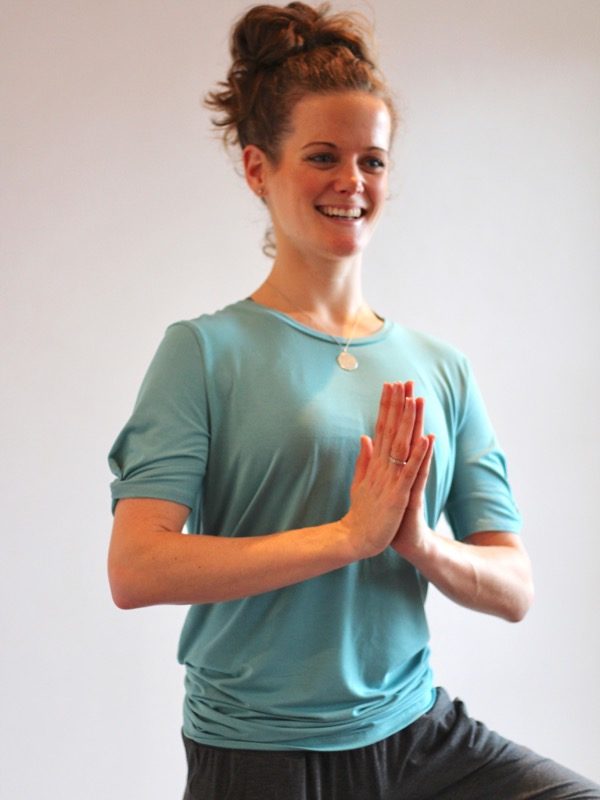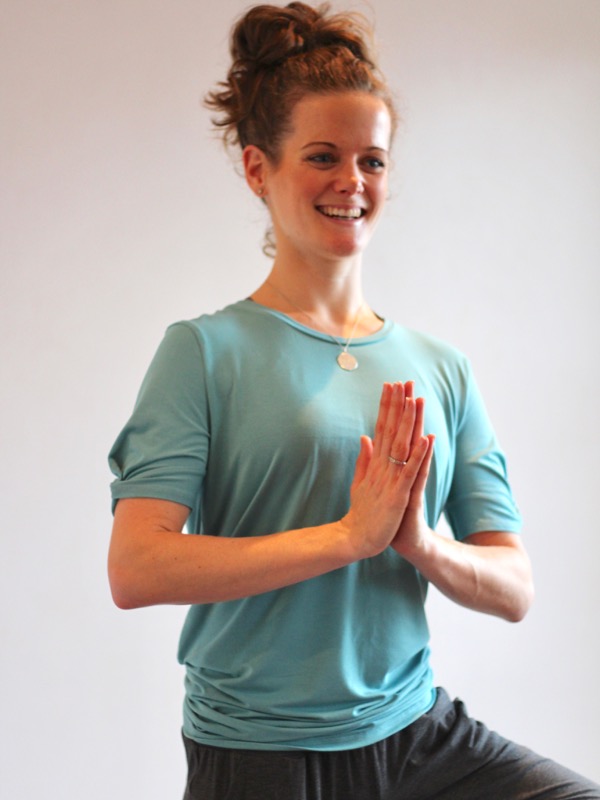 As time went on, Kate stopped coming to Run den Crew, and I learned on social media that she'd had a bad bout of glandular fever (mono), which she was struggling to recover from, and which subsequently developed into ME (aka Chronic Fatigue Syndrome). Suddenly the incredibly strong and speed woman I knew couldn't even do the most basic life tasks, let alone her usual go-go-go exercise routines. Unlike a lot of illnesses, ME has no cure and is very little understood, which must've made her diagnoses even more frustrating.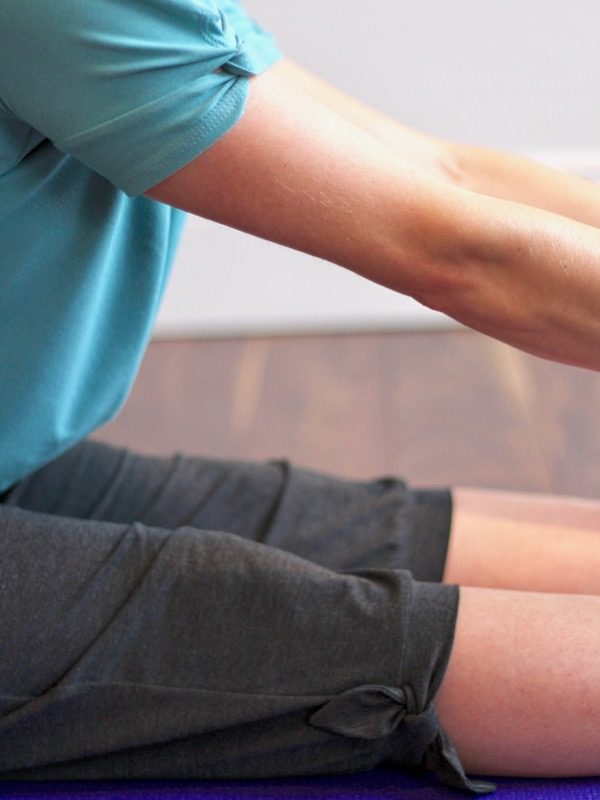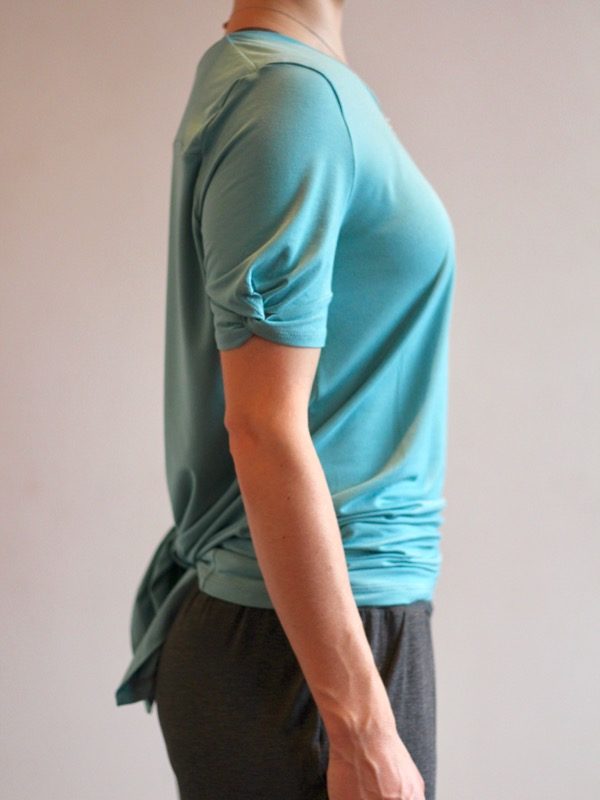 But this is where Kate took charge of her life again. She accepted she couldn't do the same activities as she did before, and she started small. Some days, it was all she could do to just get out the door, and even though she'd get to the yoga studio for a planned class, she'd find herself utterly exhausted once she got there. Having understanding teachers that allowed her to just sit at the back and observe on those days made all the difference, and little by little, she was able to not only participate, but master the poses.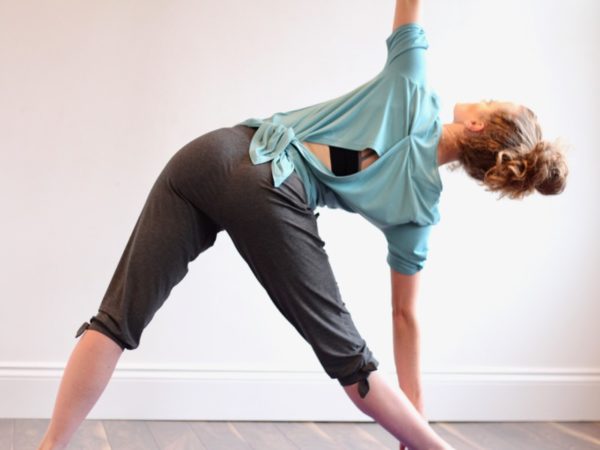 Kate found a new lease of life in yoga, and over the past few years has retrained to become a certified Vinyasa Flow and Rocket Yoga teacher, and will soon be certified to teach pregnancy classes, too. Her passion for the sport really shines through, and being able to see her so happy, so vibrant, and so energised with physical activity again after all she's been through was a total joy.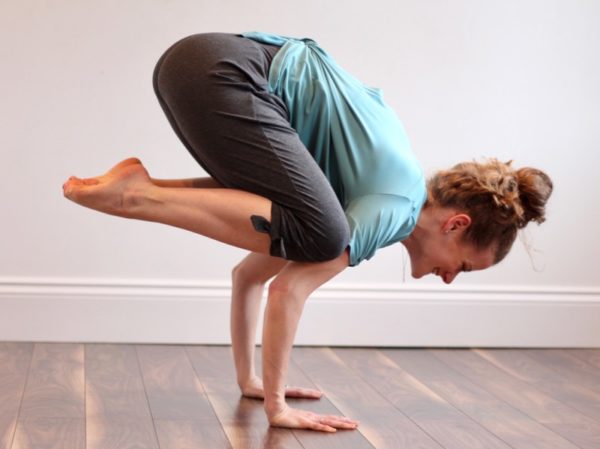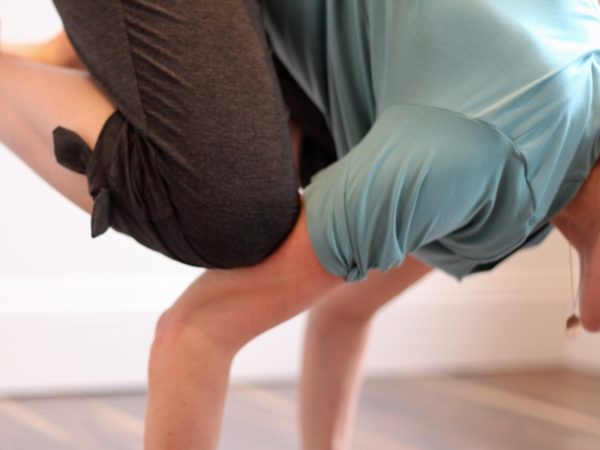 If you live in London and are after a new vibe, look no further than Kate. I'd also like to send out a special thank you to the Haelan Centre in Crouch End (where Kate teaches, but it's also a health food shop!) for the use of their studio for the photoshoot. If you'd like to learn more about Kate's journey through ME, read her interview with North Four here.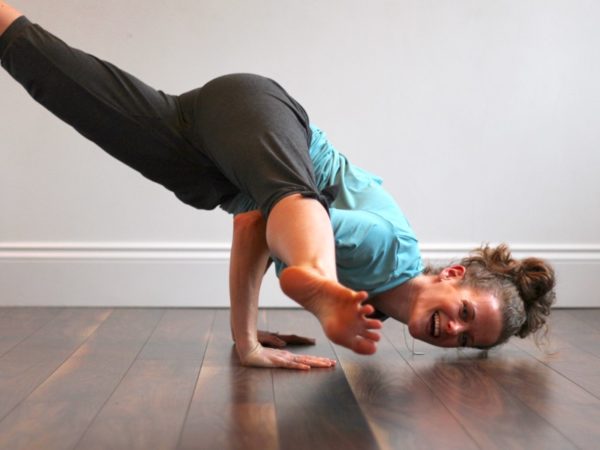 Kate is wearing the Tie-Back version of the Knot-Maste Yoga Set top in bamboo jersey from Ray-Stitch in "Pool". Her Knot-Maste Yoga Set bottoms are in the Capri length with hem ties and plain waistband, made in "Charcoal marl" bamboo jersey from Ray-Stitch. Kate wears size XS.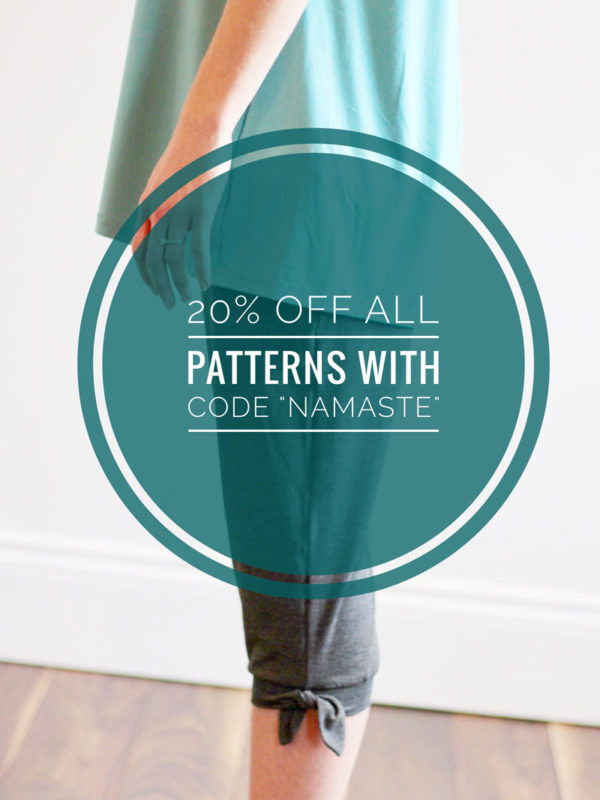 Remember, you can save 20% off all FehrTrade Patterns til 26 December 2016 when you use code "NAMASTE" at checkout! Paypal users – note that the discount code box comes very late in the checkout process…
[shopify embed_type="product" shop="fehr-trade.myshopify.com" product_handle="knot-maste-yoga-set" show="all"]