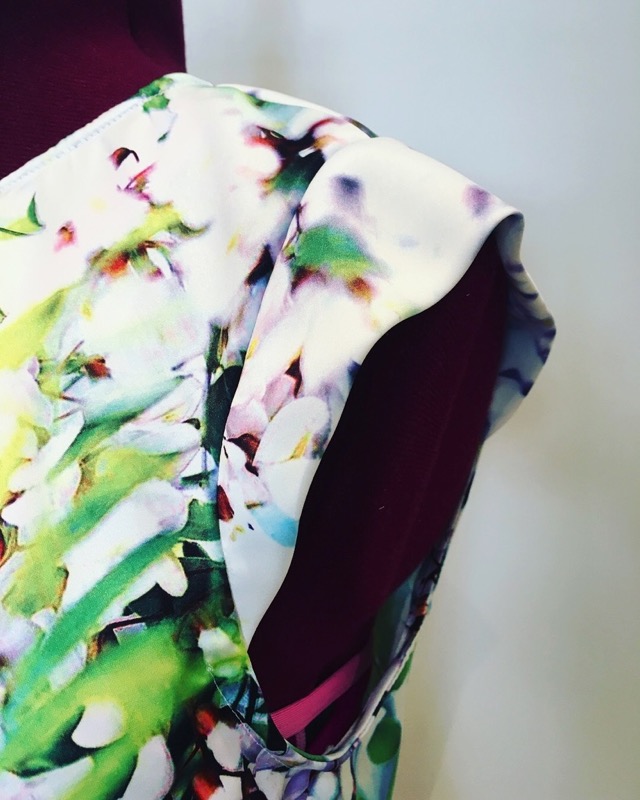 Happy Friday everyone! I like to buy souvenir fabric whenever I'm travelling, and when I was in Malaga last summer competing in the World Transplant Games I bought one meter of a lovely floral poly satin at a fabric shop we stumbled across in the centre of town.
I'm not usually a floral woman but this digital print really spoke to me for some reason, and now that the weather has warmed up it felt right to cut into it – and what better way to showcase the beautiful photo print than with a little bias top pattern I'd already tested? So I pulled out Burda 6501, which I'd made last summer in a viscose print and worn loads since.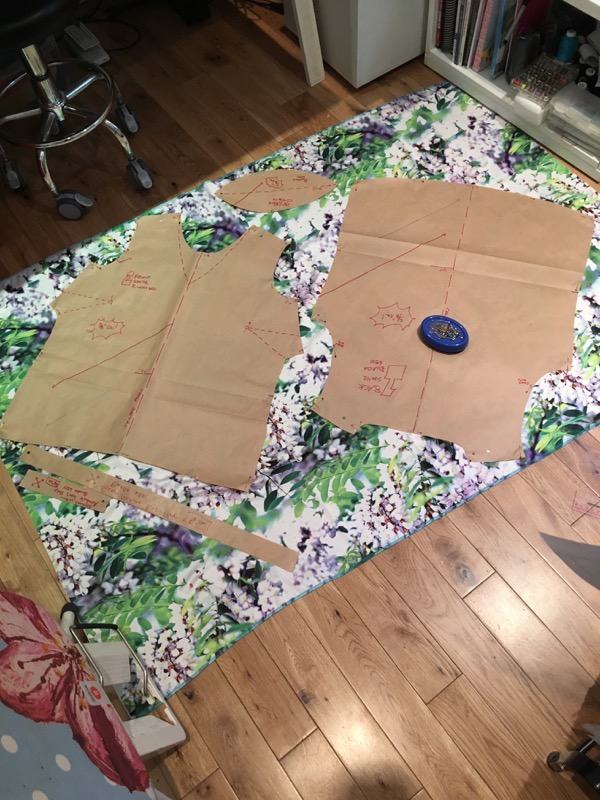 I didn't have quite enough fabric to lay the Front and Back at right angles (supposedly the "right way" to do a bias layout), but it doesn't feel any different when worn and doesn't seem to have caused any seam pulling issues so… shrug?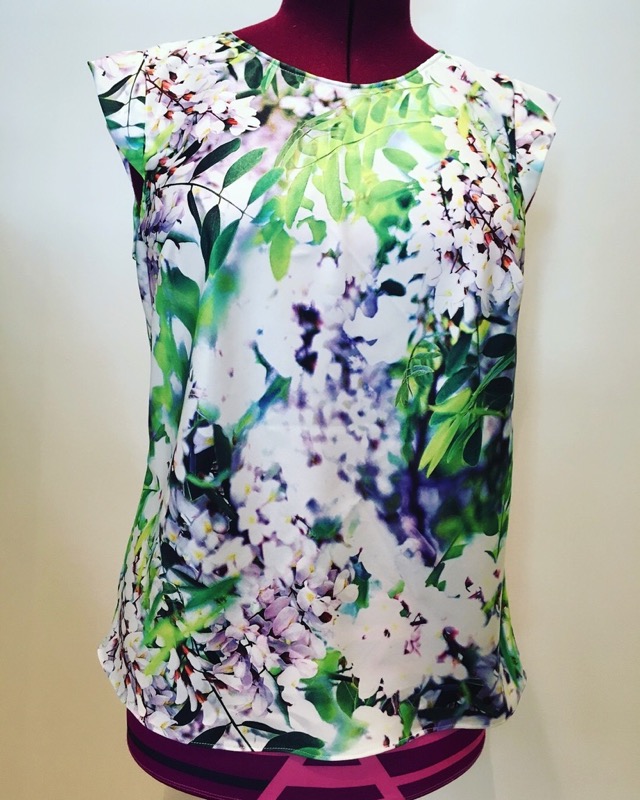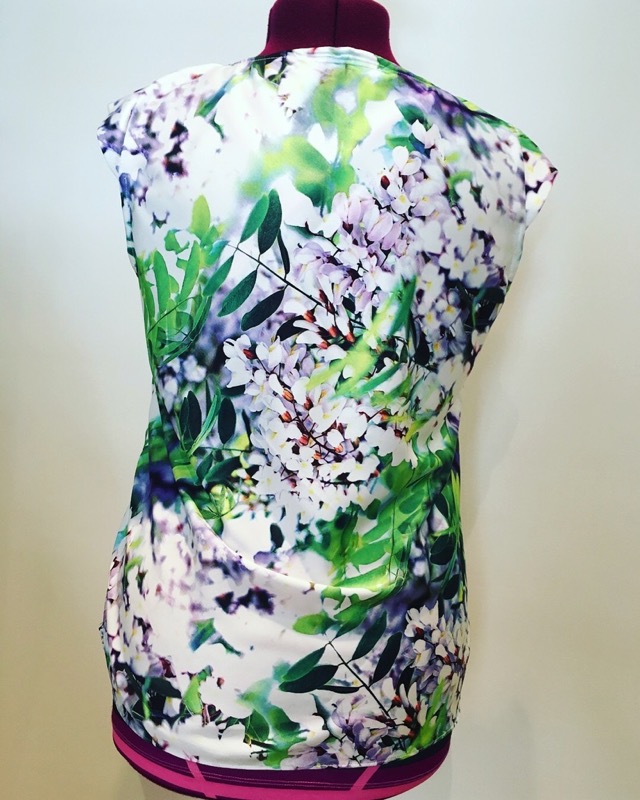 This Burda pattern has a few different options but I went with the rounded neckline and the little cap sleeves as I had done before, but I scrapped their edge finishing in favour of my usual narrow bias edge technique, which I'm always pleased with. I managed to squeeze a bit of extra bias binding out of the yardage, too, so I'll probably end up using those on some random project in the future when I need a lightweight binding fabric.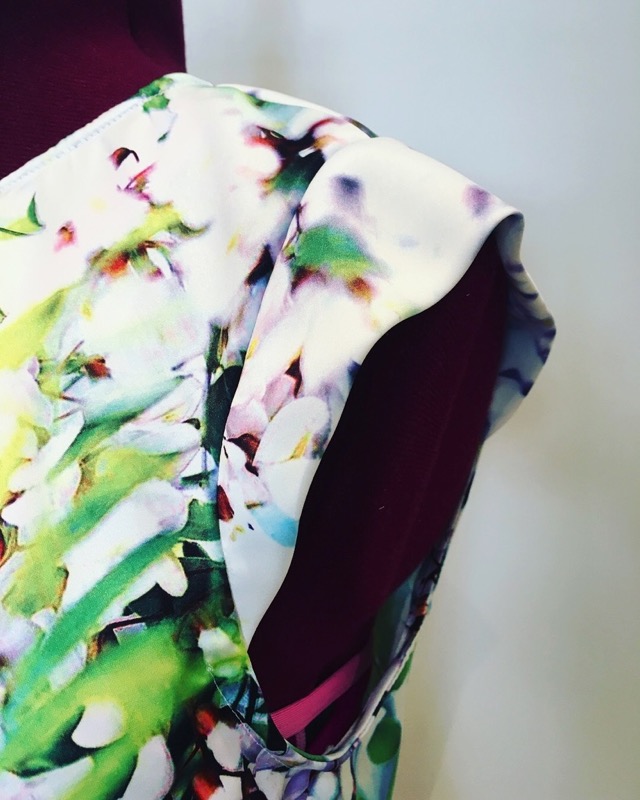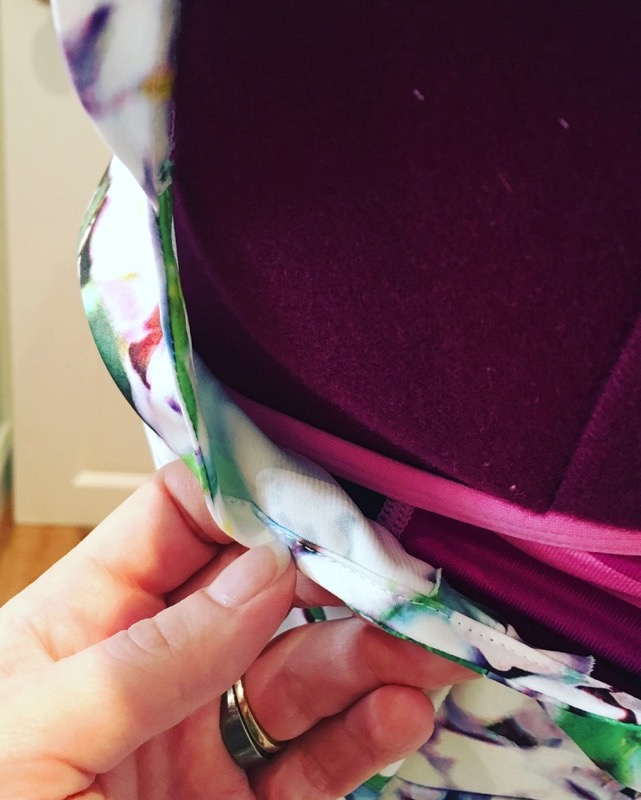 I did a two-pass narrow hem on the bottom to make it as lightweight an inconspicuous as possible (it pressed flat after I took these photos, too).
I'm really pleased with the way this top fits and feels, and I've gotten quite a few compliments when wearing it (perhaps because it is so different to my normal style?), but my only regret is that this fabric is a polyester instead of a silk. I knew it when I bought it, and it's a high quality poly, but it still tends to get quite staticky despite it's nice hand.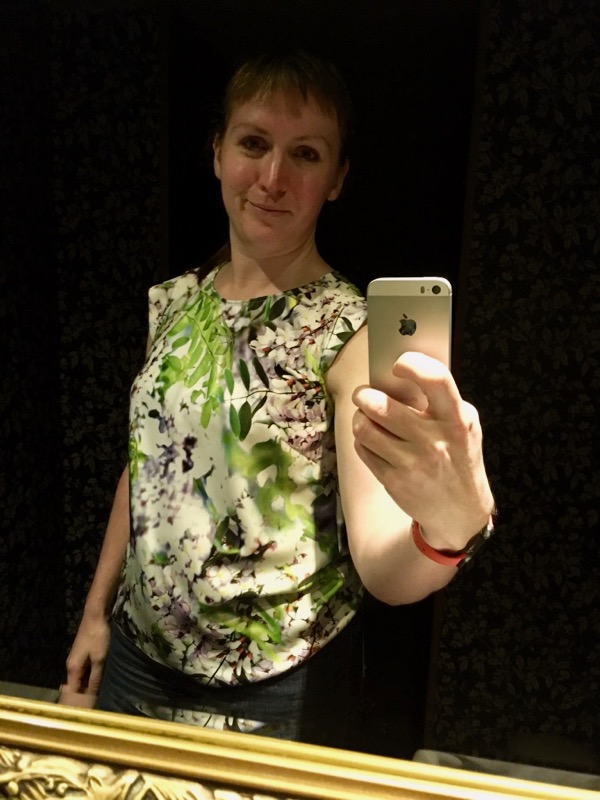 I'm sure it's not the last you'll see of this pattern because I always end up with one metre lengths of lightweight wovens in my stash and this is a great no-closure blouse that has a bit more shaping than most, and bonus points for being so easy to sew up!