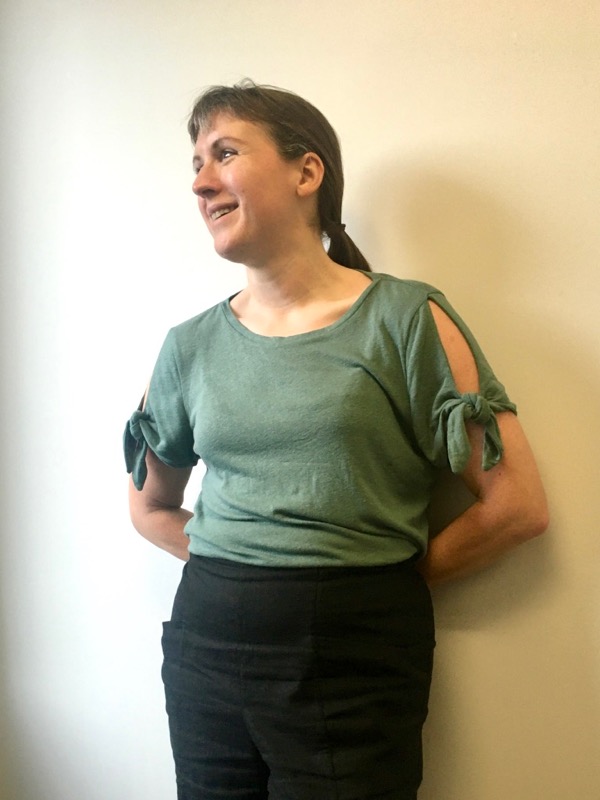 Last year the June issue of Burda magazine contained a pattern for a simple teeshirt with sleeves that tied, and it's not left my mental To Sew List over the intervening 6 months!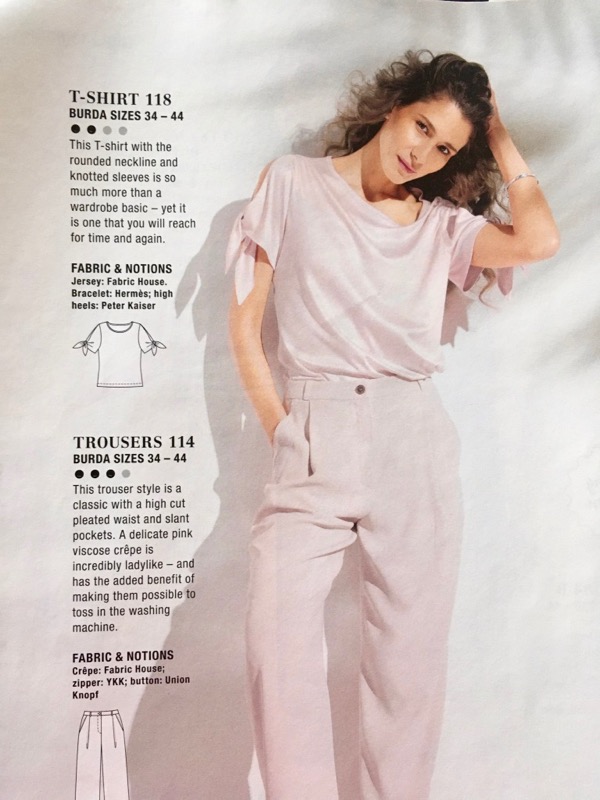 You can purchase it here on the German site – I have no idea if it's on the English sites or not as the search is utterly awful! If you can find it please add the link in the comments.
Also in June last year we went over to Paris for a weekend jaunt and I bought three fabrics at the Atelier Brunette shop – one became this jumpsuit, another became this shirtdress, and the third was a beautiful, muted teal linen jersey (and I think you know where this is headed!!).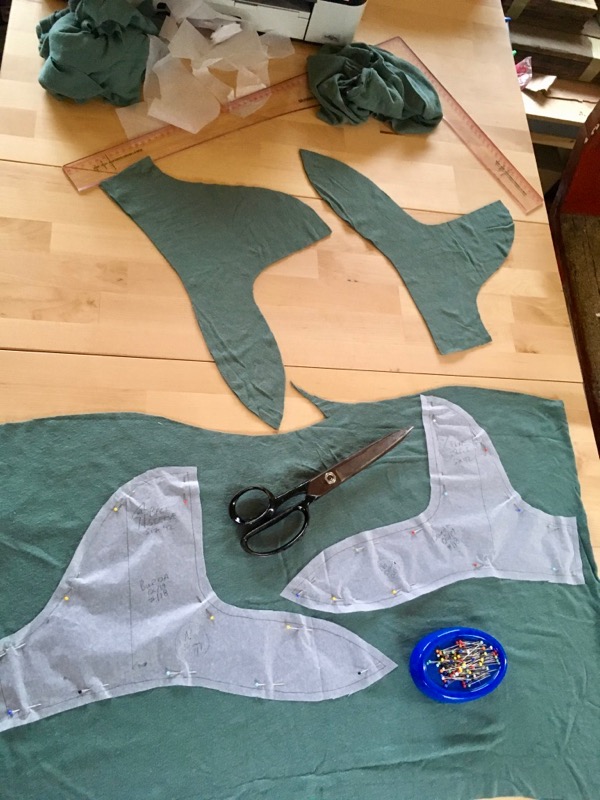 I haven't sewn with linen jersey before as most of the ones I've encountered have been very thin and almost see-through, but this one is hefty, drapes beautifully, and is a delight to touch and wear. It was not a delight to cut out, however, as it was heavily warped off-grain and I lost about 20cm at the ends getting it actually on-grain. Luckily the fabric layout was quite forgiving due to the strange pattern shape of the two sleeve pieces (seen above).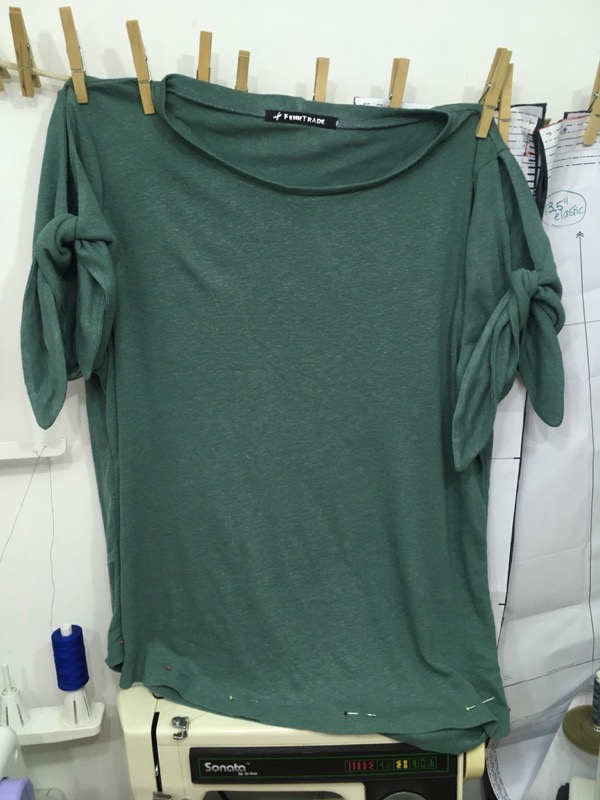 Despite the fancy tie sleeves, this is a really quick top to sew together! Burda even give two diagrams in the instructions to help construct the sleeves – and they never give diagrams for most of their patterns!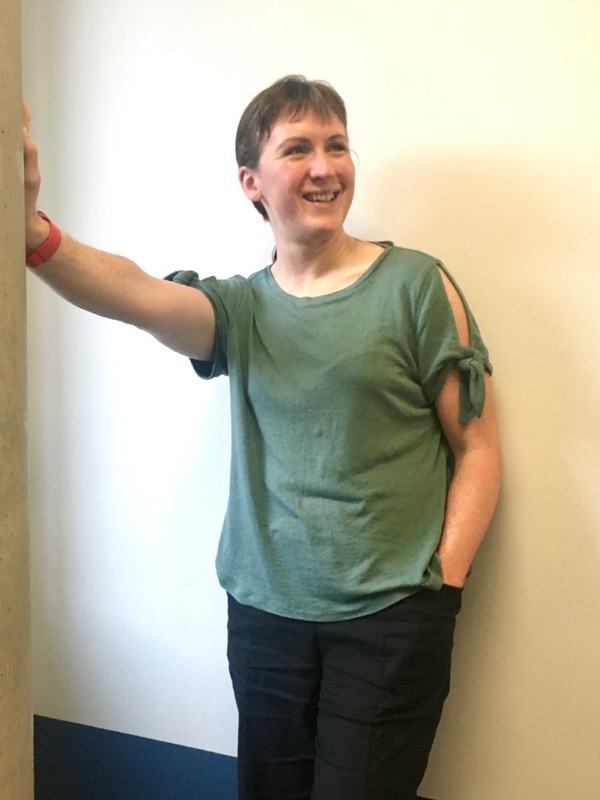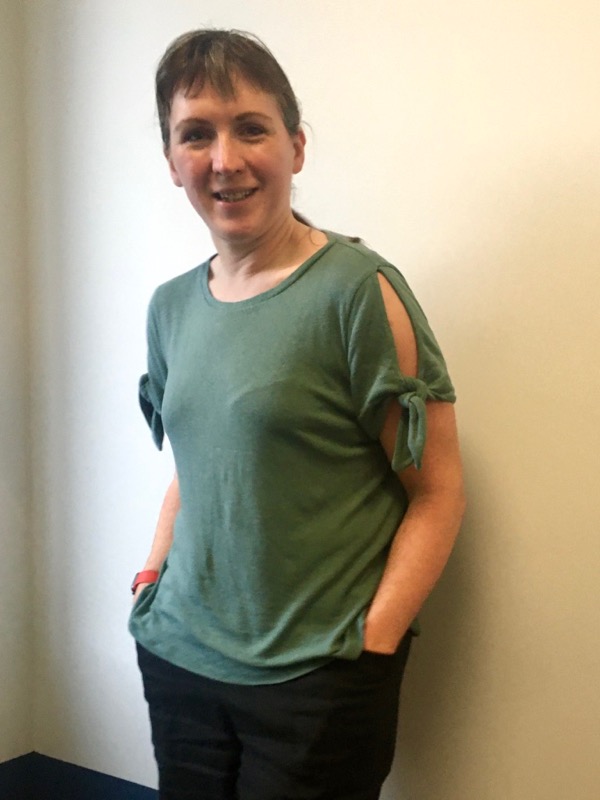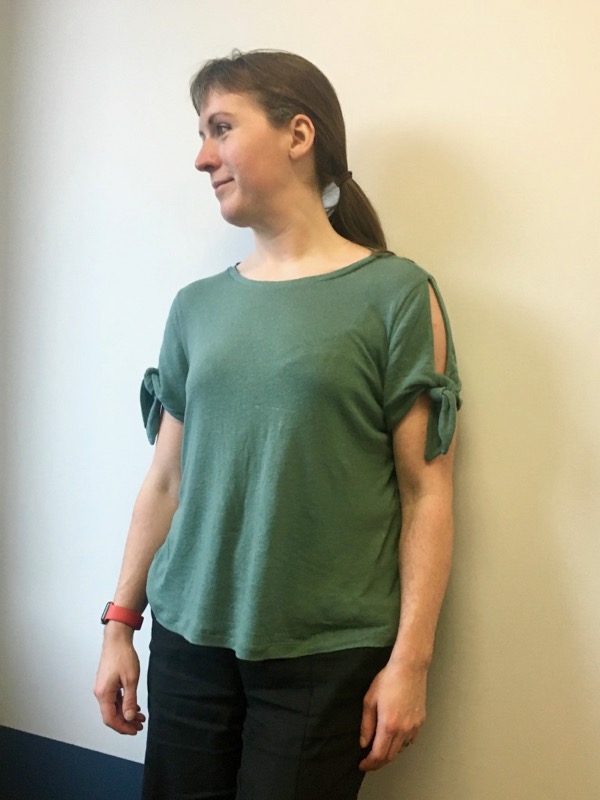 The fit throughout the body is very relaxed – if your hips are significantly bigger than your bust and waist you wouldn't even have to size up! If you like your teeshirts to be more fitted, you might want to trace off a TNT on the body portion, but make sure you retain Burda's armscye as the sleeves fit it beautifully without a ridiculous amount of sleeve cap ease.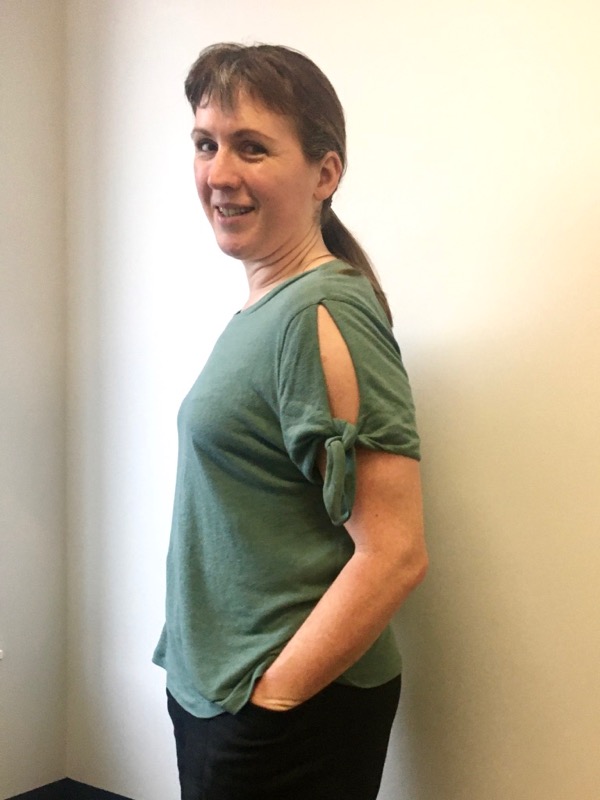 The only problem I found with the pattern is that the neckband is ever-so-slightly too long IMHO – taking off 2cm from the given dimensions makes it site flatter against the body without aggressive pressing.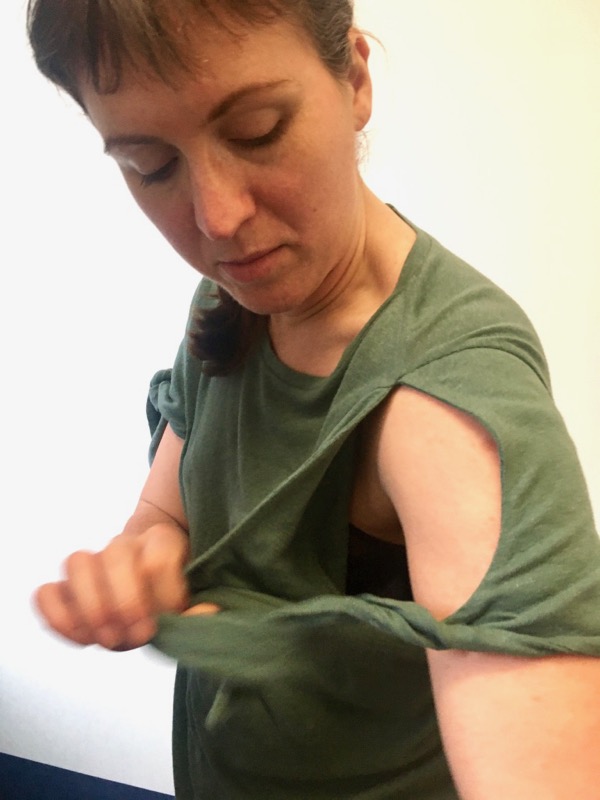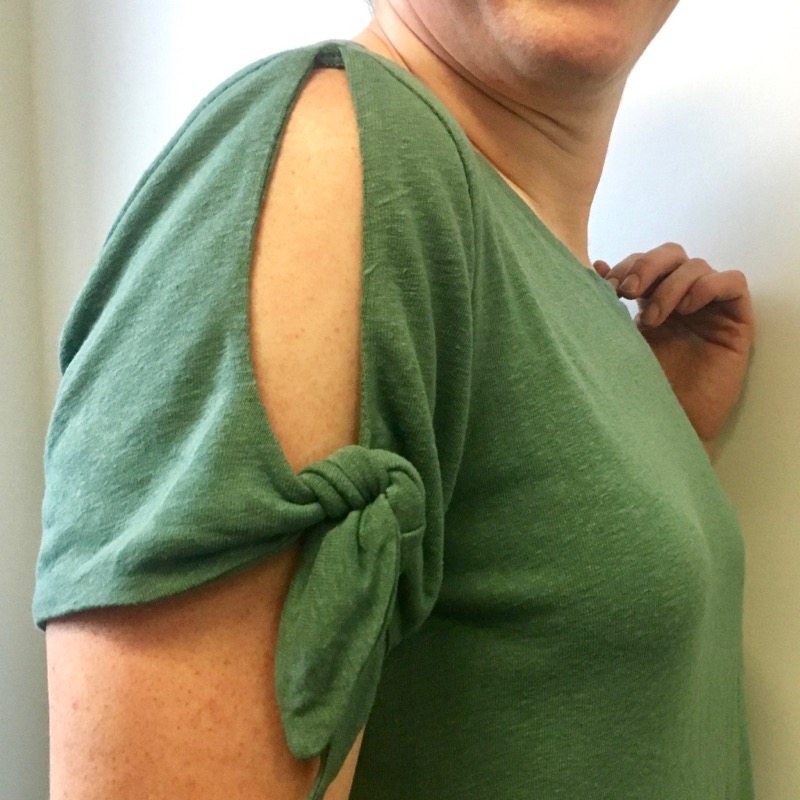 But let's talk about these sleeves! You end up cutting 4x front sleeves and 4x back sleeves, joining fronts and backs at the underarm seam, and then stitching two pairs together right sides facing along all the edges except the armscye edge. At first I thought I might have to do this on my sewing machine, but then I realised that because the ties were pointed I could do this easily on my overlocker/serger if I sewed each pair in three passes, breaking stitching at the points.
After they're joined together, you flip them right sides out, give them a good press, and attach to the body of the top. Because you've already sewn the underarm seam, you have to insert them in the round rather than flat (like I usually construct my teeshirts!) but it's not too big of a deal because there's not excessive ease on them.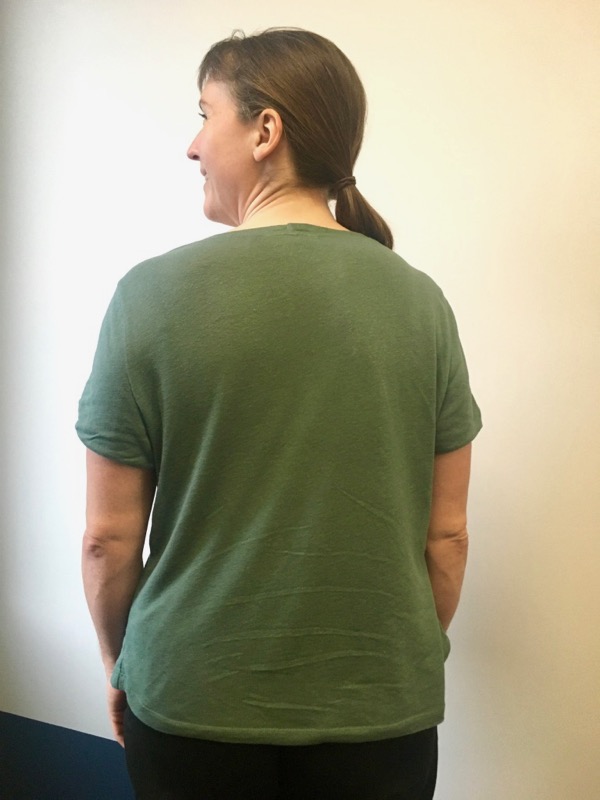 I wanted to pair these with my recent black Pietra trousers to have an entirely linen outfit, but these also go great with jeans or leggings, and should serve me well through most of the seasons, too!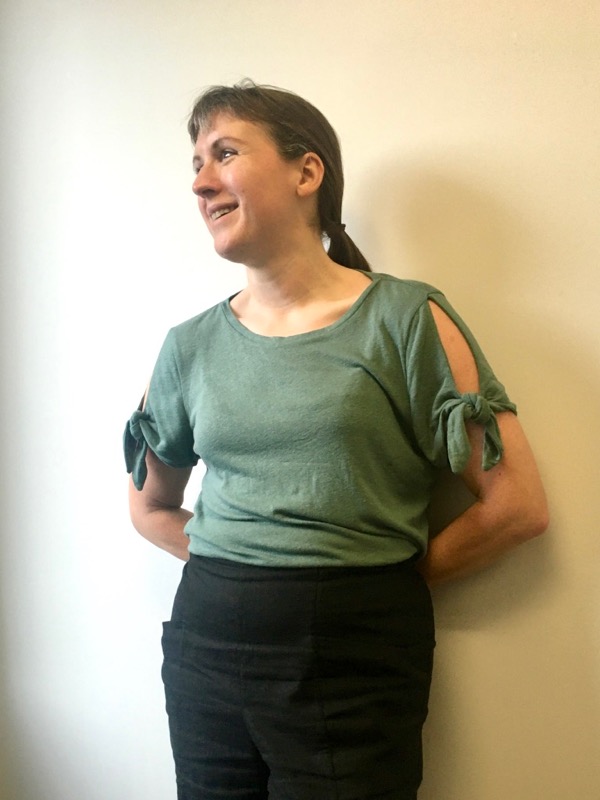 But wait – there's more!!
I liked this top so much and considering it was really forgiving in the hips, I thought my mom could probably fit into this no problem. So I pulled out some super soft brushed polyester jersey I'd recently bought from Girl Charlee UK (RIP!) and made her one, too.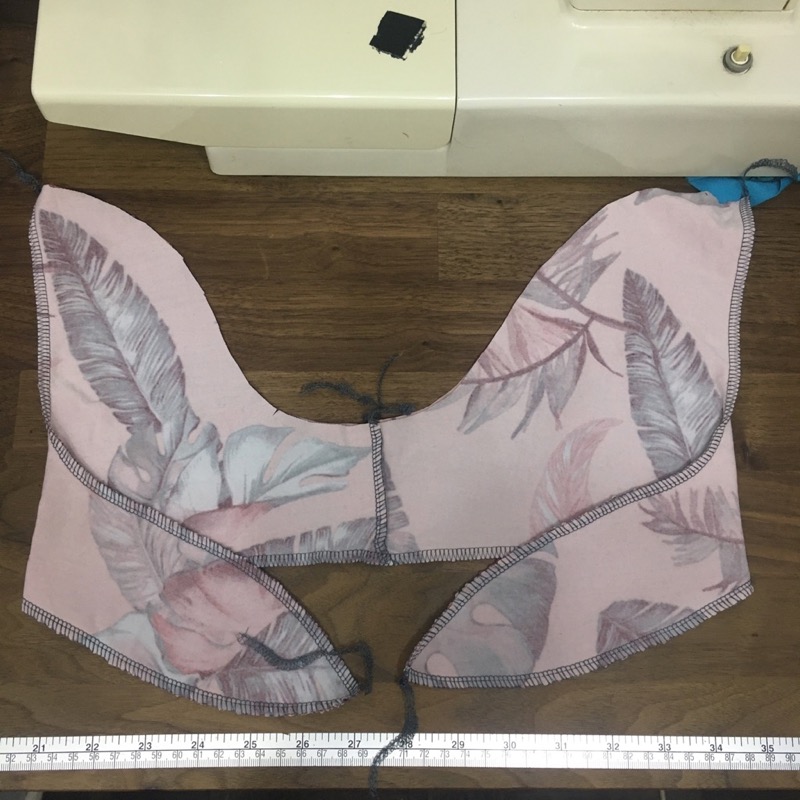 Here you can see what I mean about the sleeves – this is after I'd joined the pairs together with my overlocker, ready to be flipped right-side-out.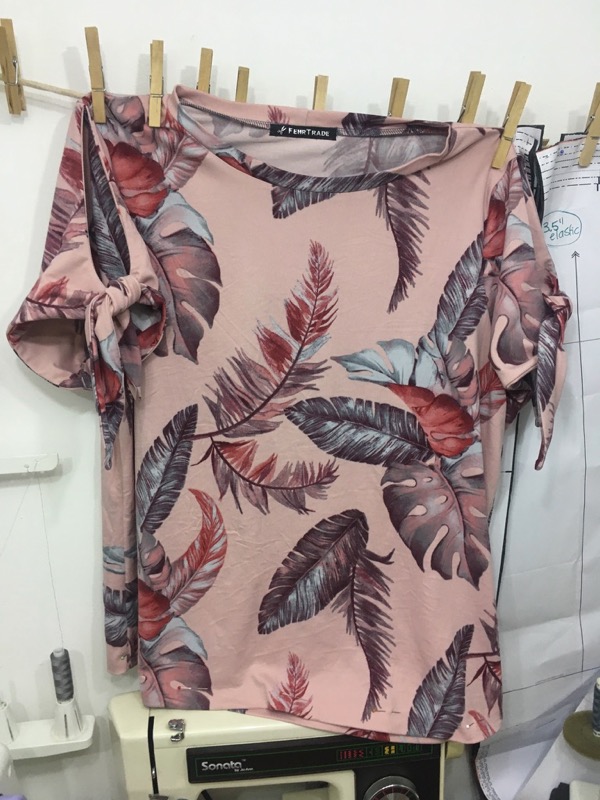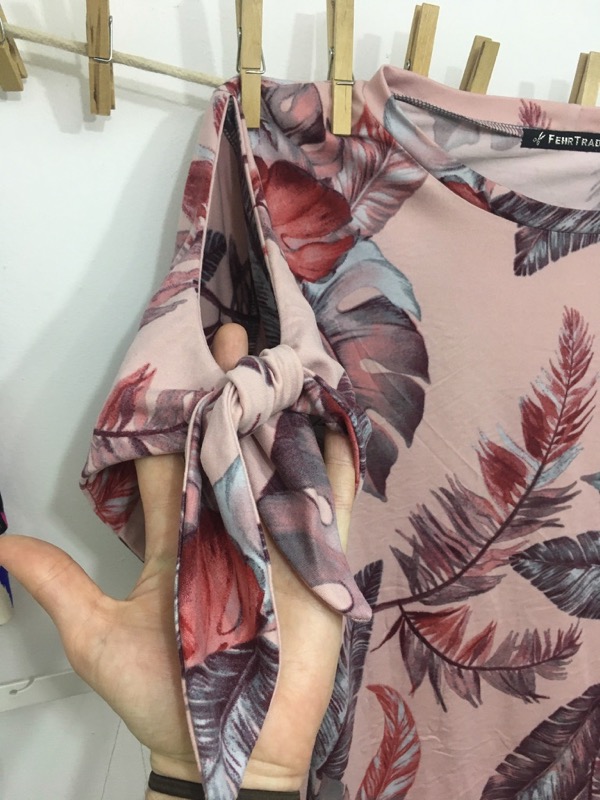 Unfortunately my Dad is seriously ill in hospital right now so my mom has been with him, sleeping on hospital chairs and being with him 24/7 so I thought she'd appreciate a nice, comfortable, and cheery top to reminder her that I'm thinking of her…
And here we are, wearing our shirts together, on the same continent for once!!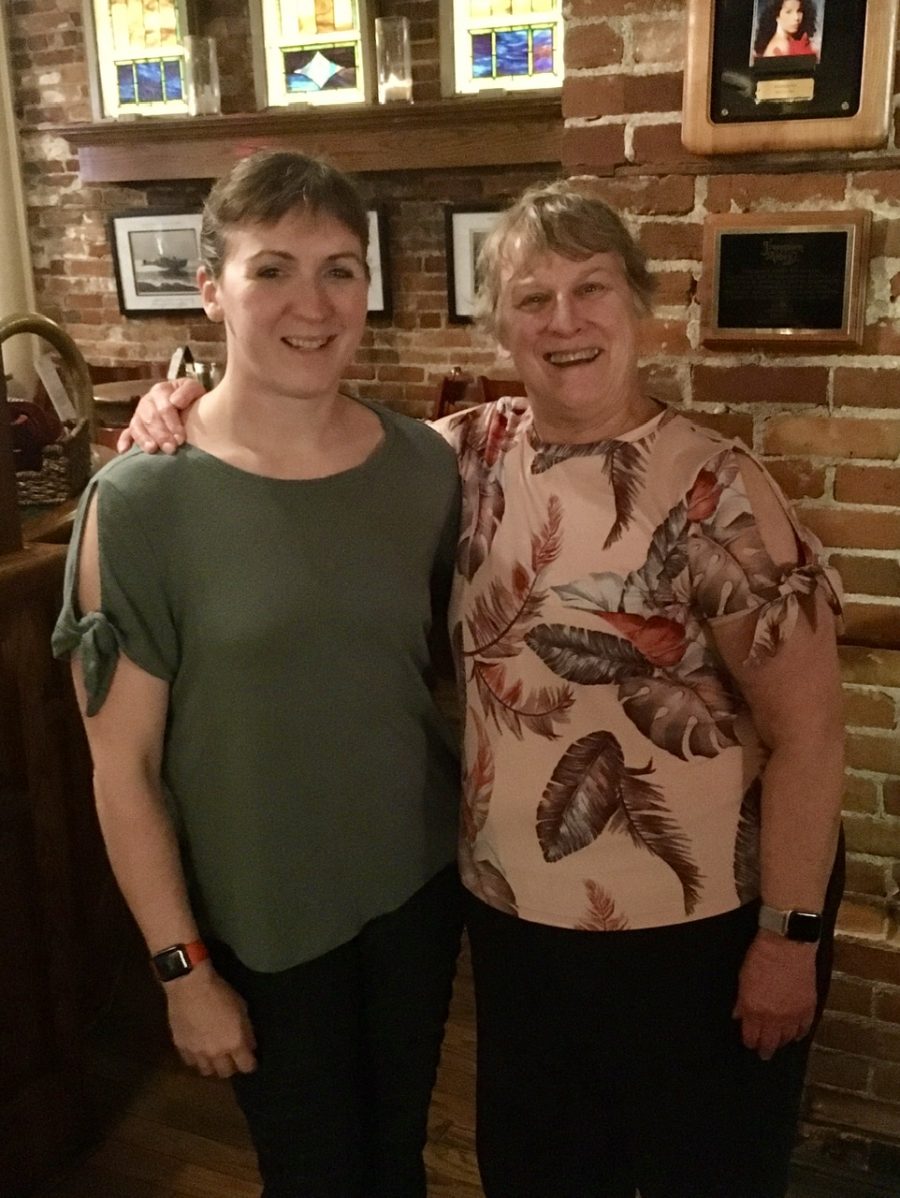 Twinning is winning, right??