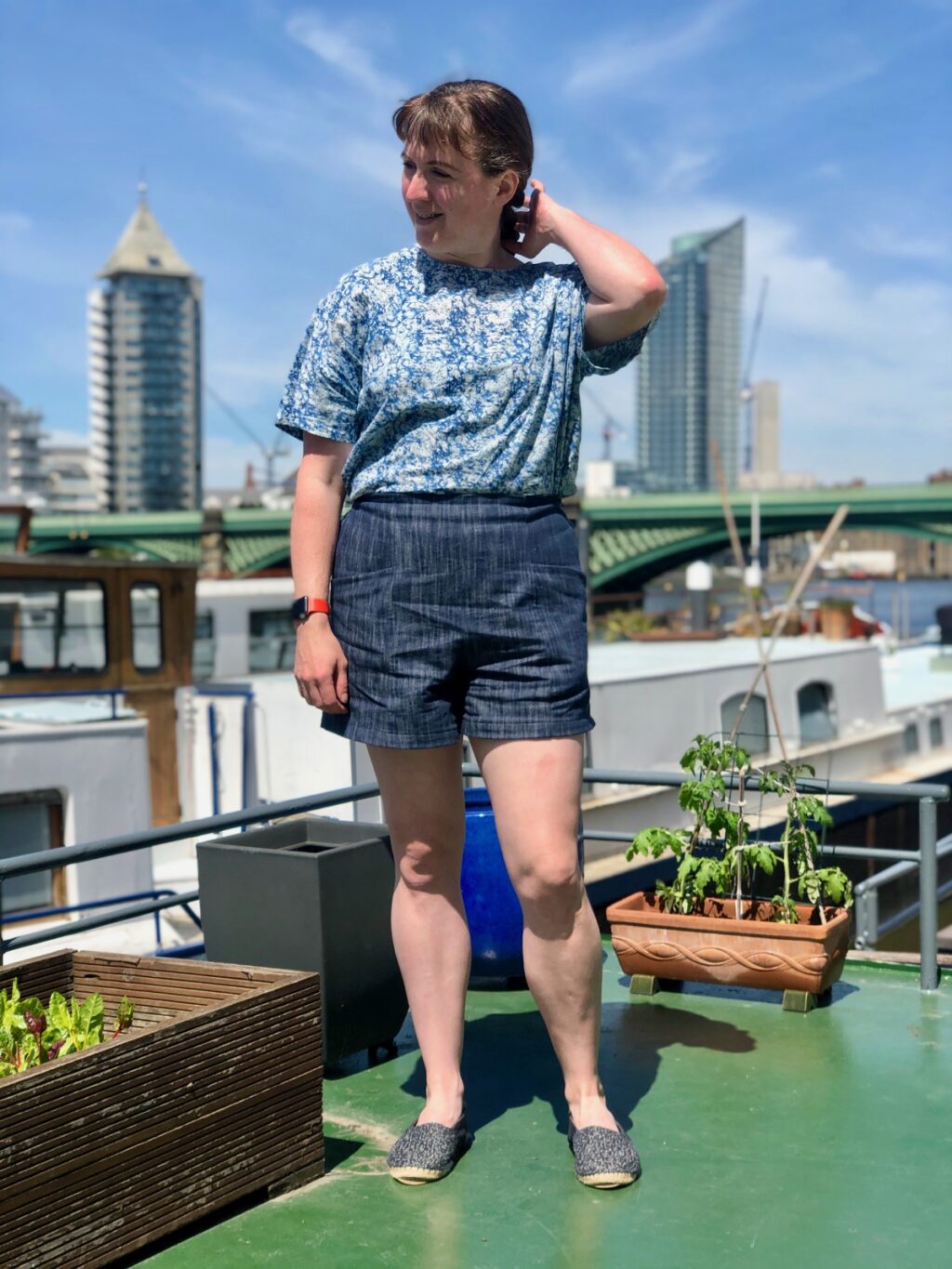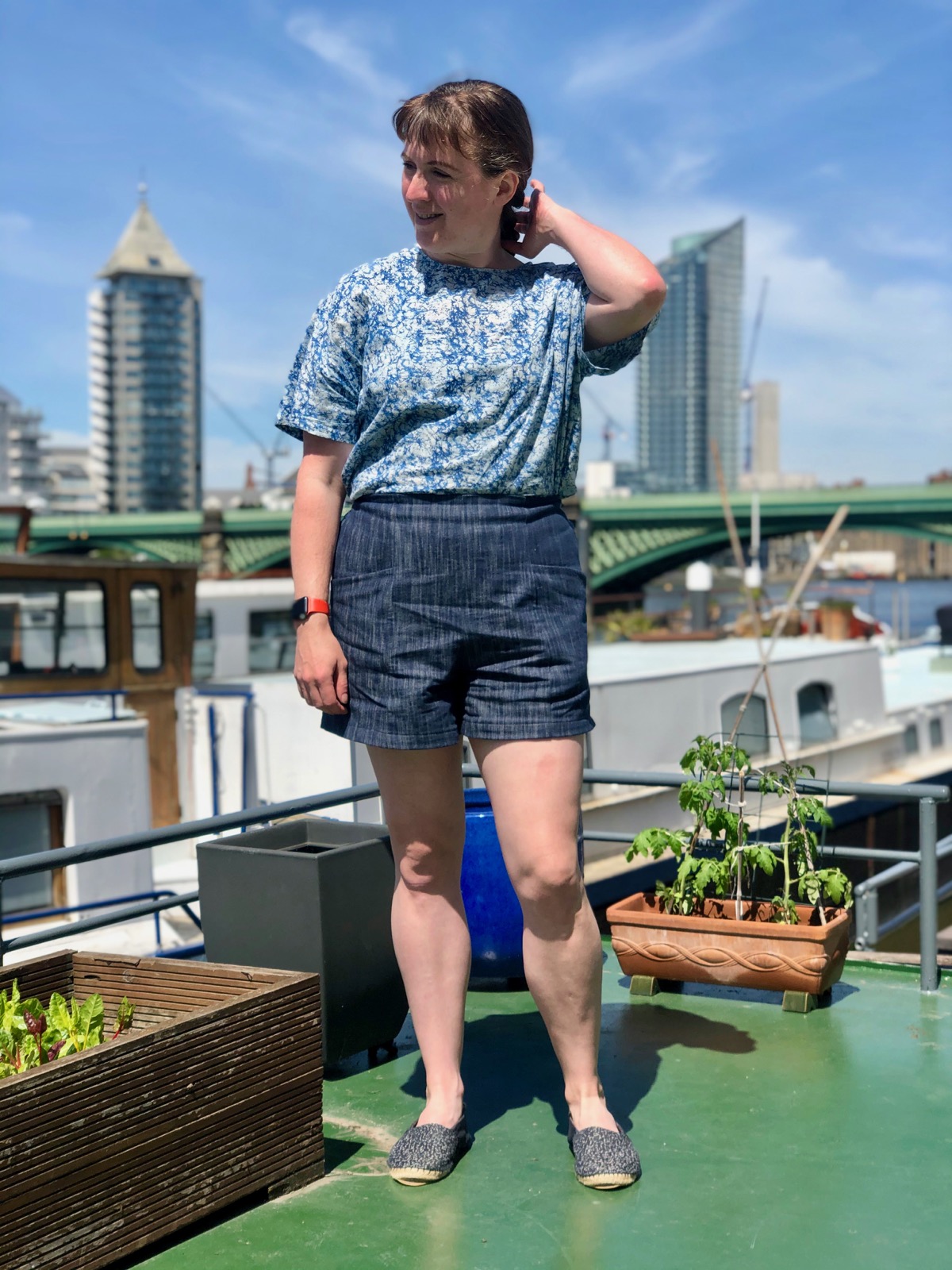 I am not a great lover of shorts for non-exercise purposes. I feel that they're not terribly flattering on me and tend to ride up or bunch up when I move, so I only wear them on the hottest days of the year, and only ever around the boat (never to work!). In fact, I really only ever wear one pair, which I bought at The Gap in 1997 when I was 18. Seriously. But even those are wearing out now with the fabric beginning to disintegrate in places, so I figured now was the time to make a few pairs of shorts for summer to wear around the boat.
First up I thought I'd try the shorts version of the Closet Case Patterns Pietra Pants since I've already made the trouser-length twice already and loved them, so it was a fair bet that the shorts would work for me, too.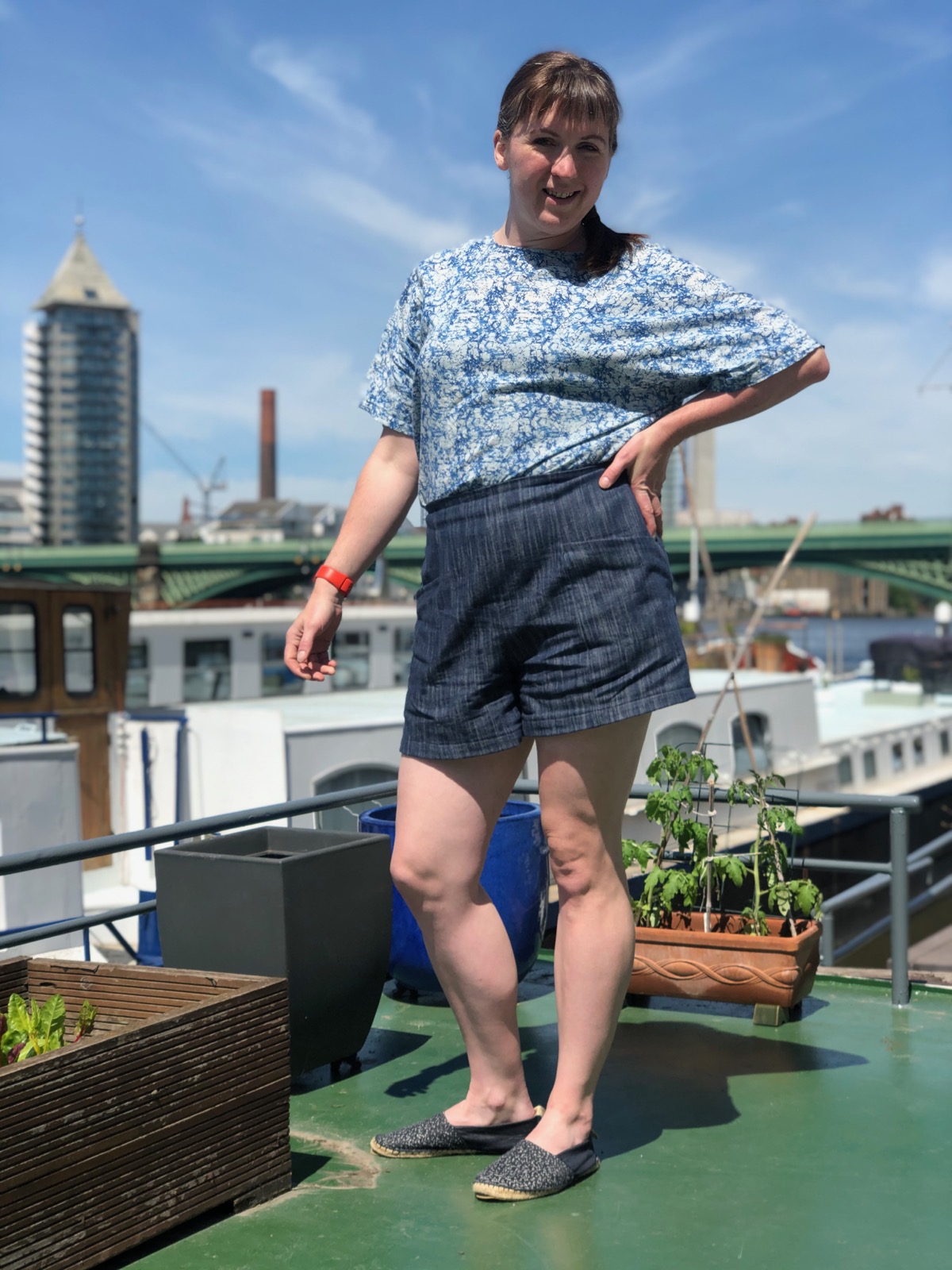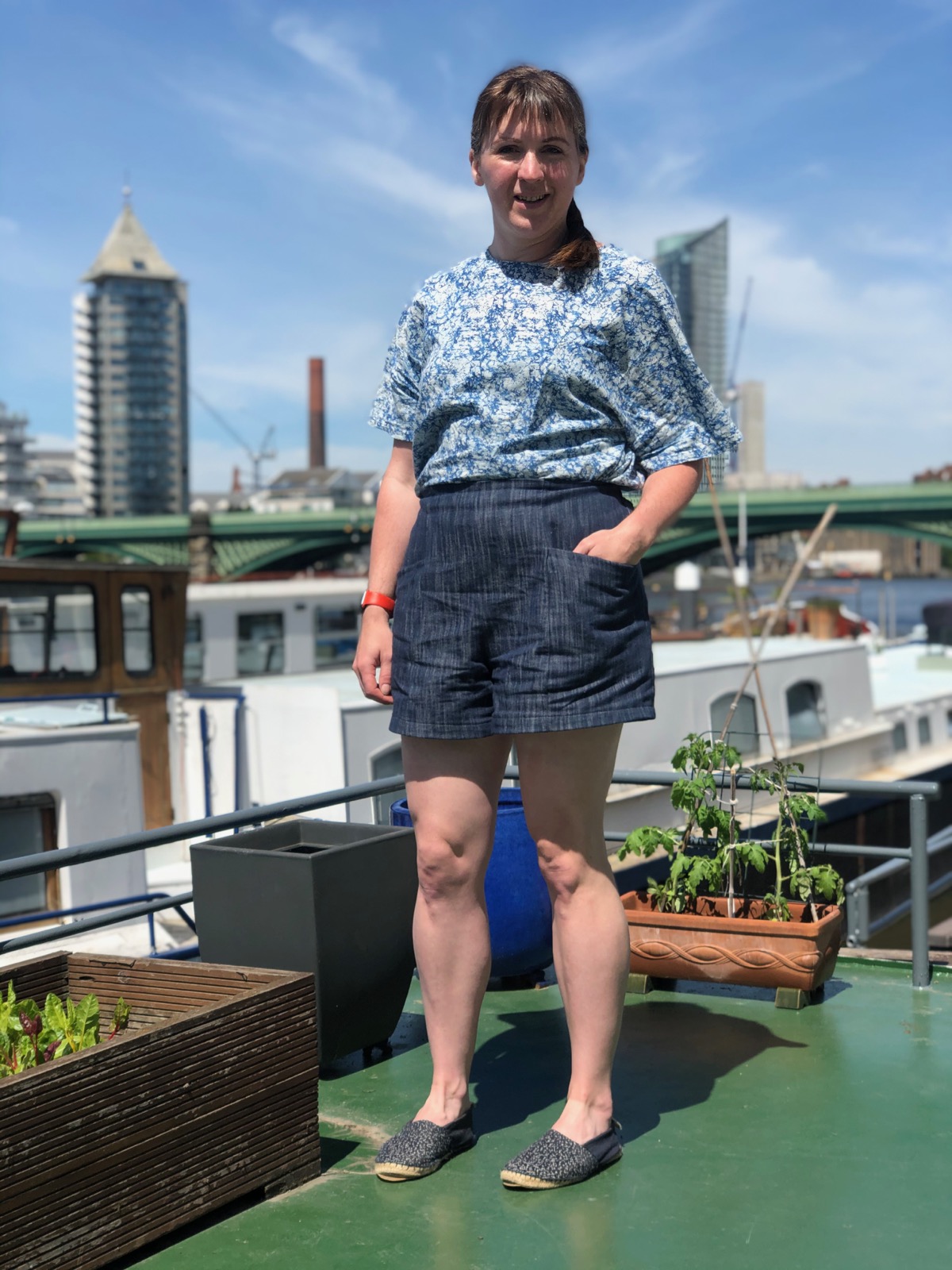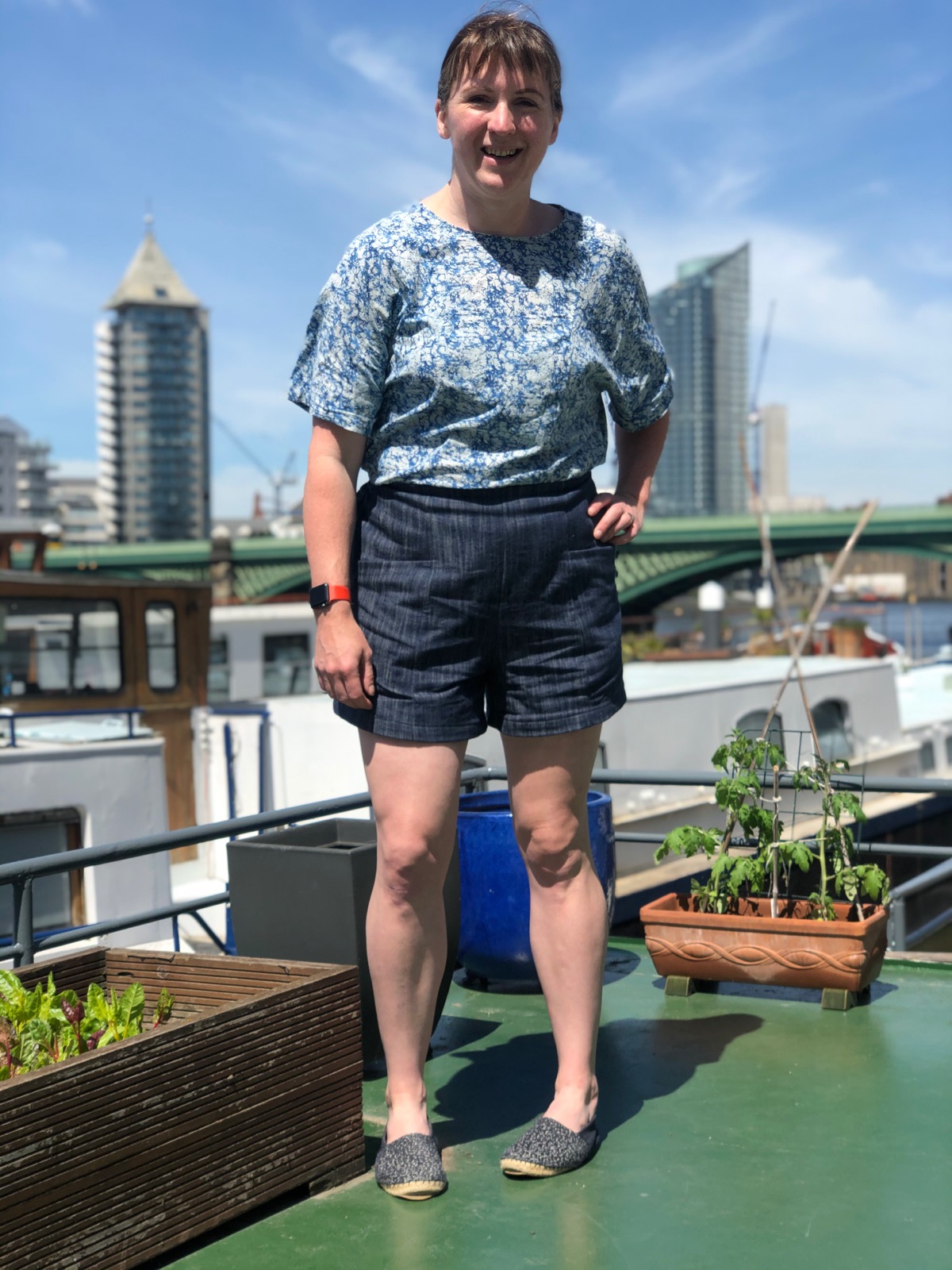 I bought some mid-weight cotton/linen denim from the New Craft House (now sold out!) and this is utterly perfect – it's lighter weight (and softer!) than standard jeans denim, which makes it perfect for summer shorts. It does tend to wrinkle more than 100% cotton, though, so you'll just have to forgive that I was sitting down working all morning before we took these photos!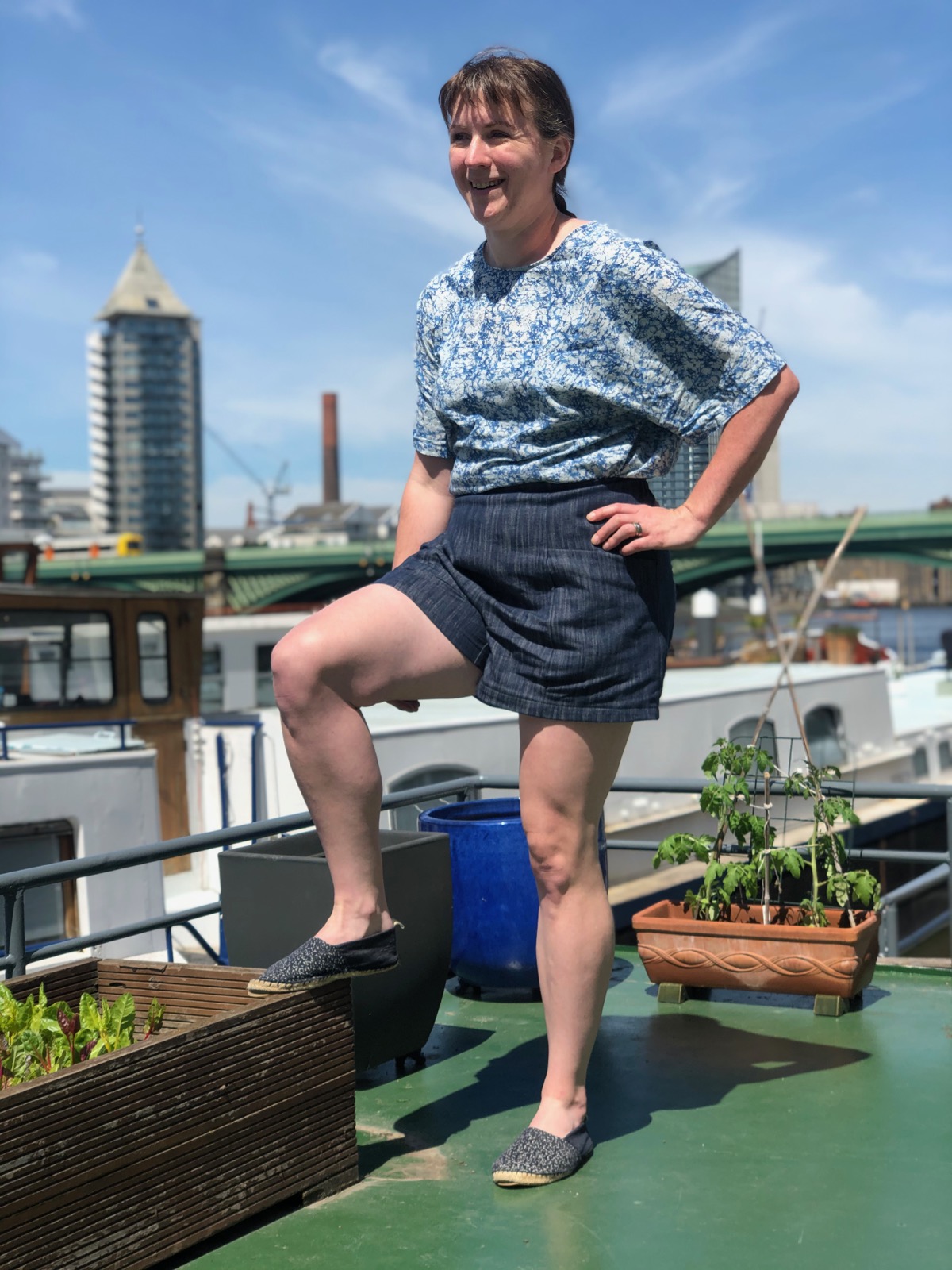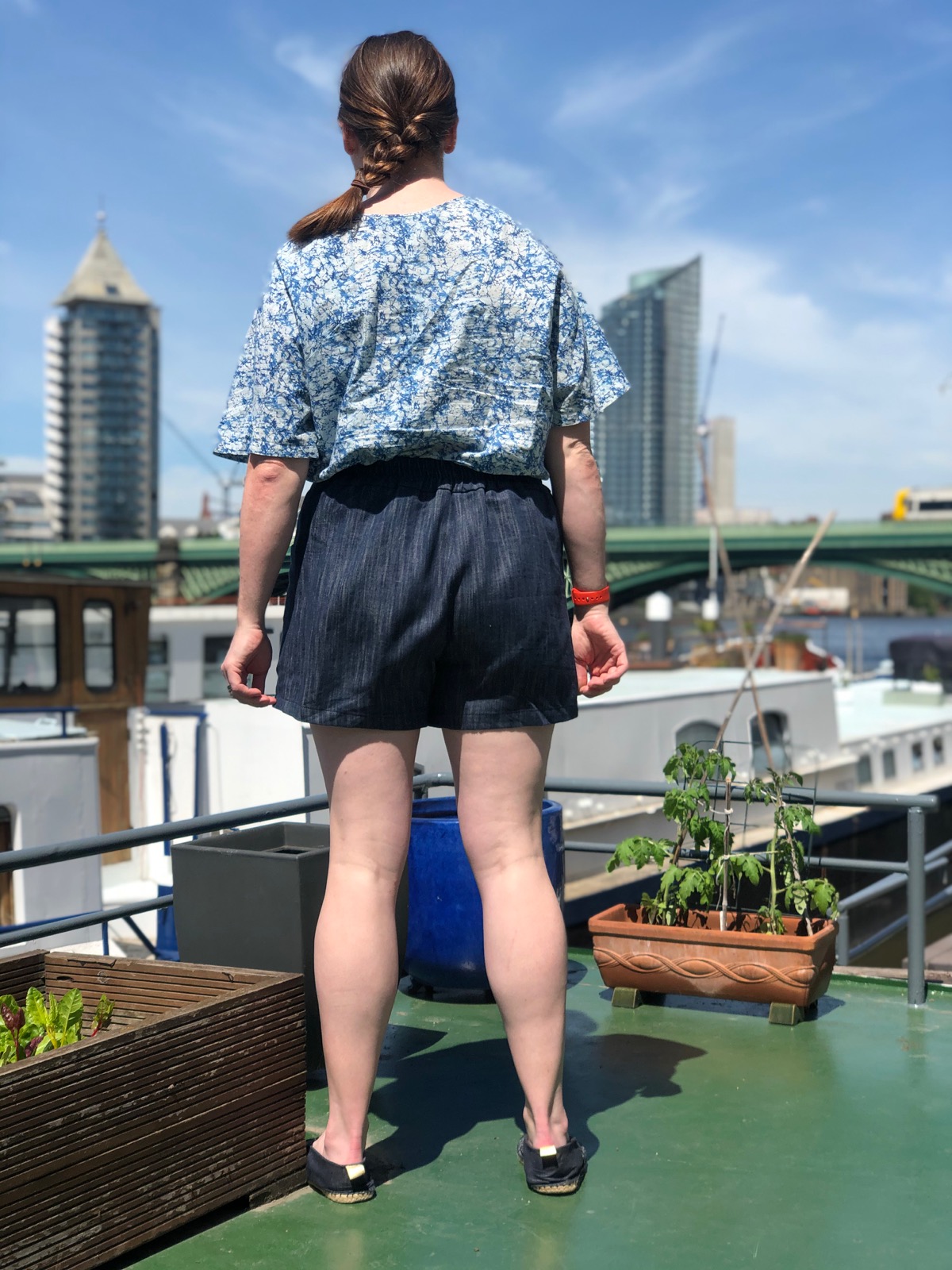 The shorts version of the Pietras have subtlely different pattern pieces than the trouser-length, which I like – the shorts have more ease in the thigh with a more flattering shape, though I'm still not convinced casual shorts do my legs any favours (give me a tight, lycra biker short any day!).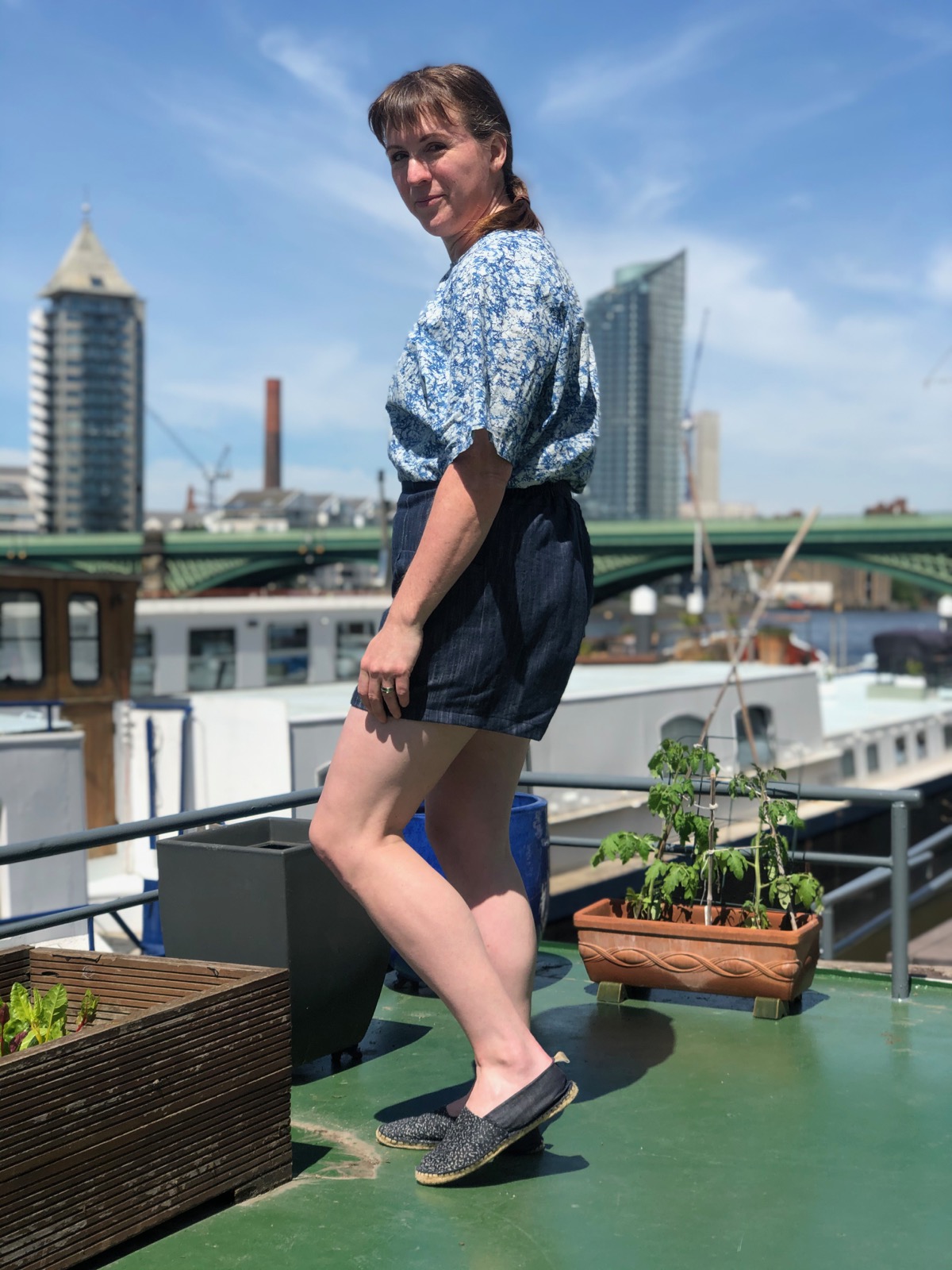 The pockets and waistband construction are all the same as the longer length version, though. And again I love here that the pockets are deep enough that I never worry that my phone might fall out while I'm climbing up and over the different decks on board.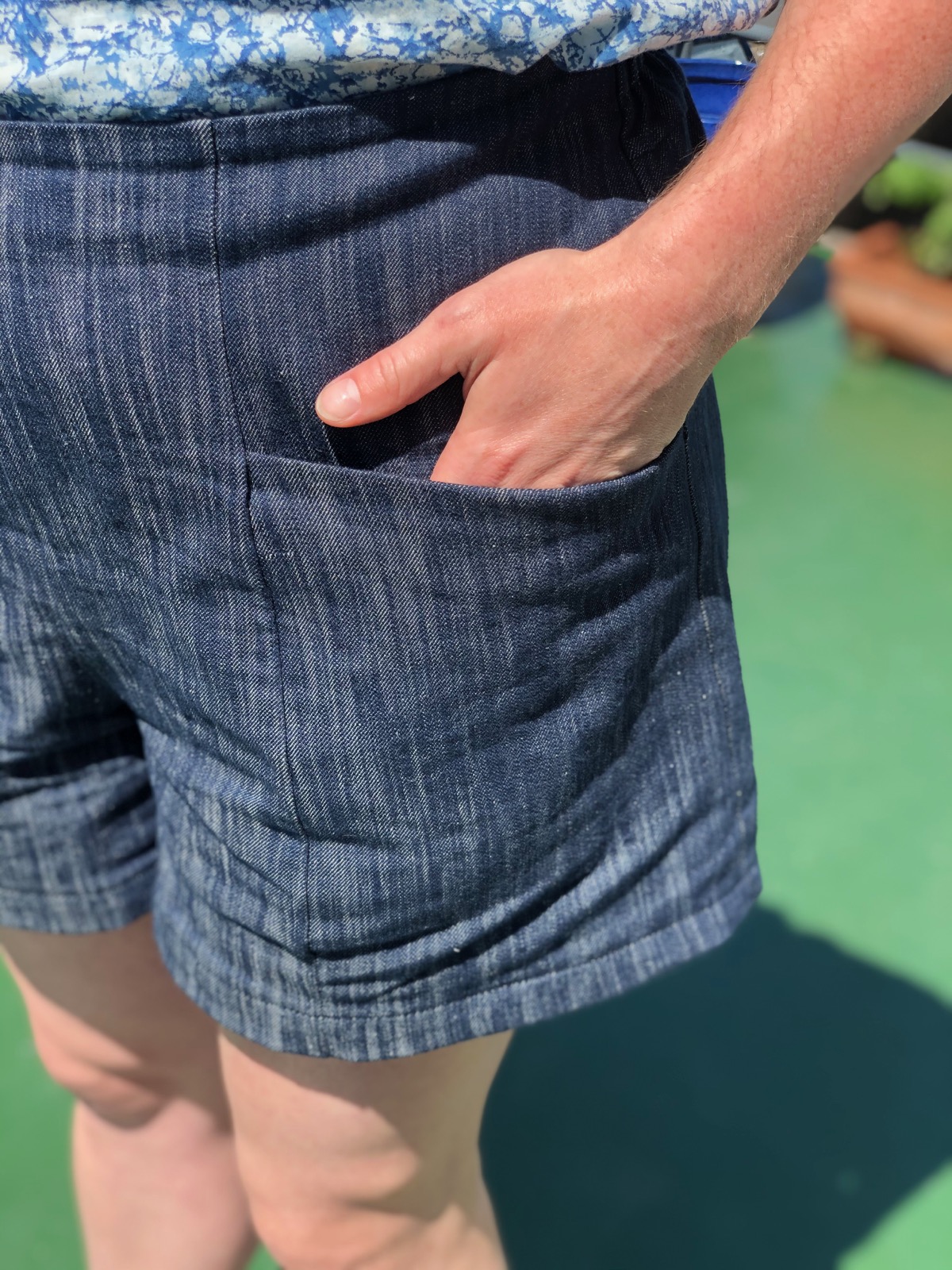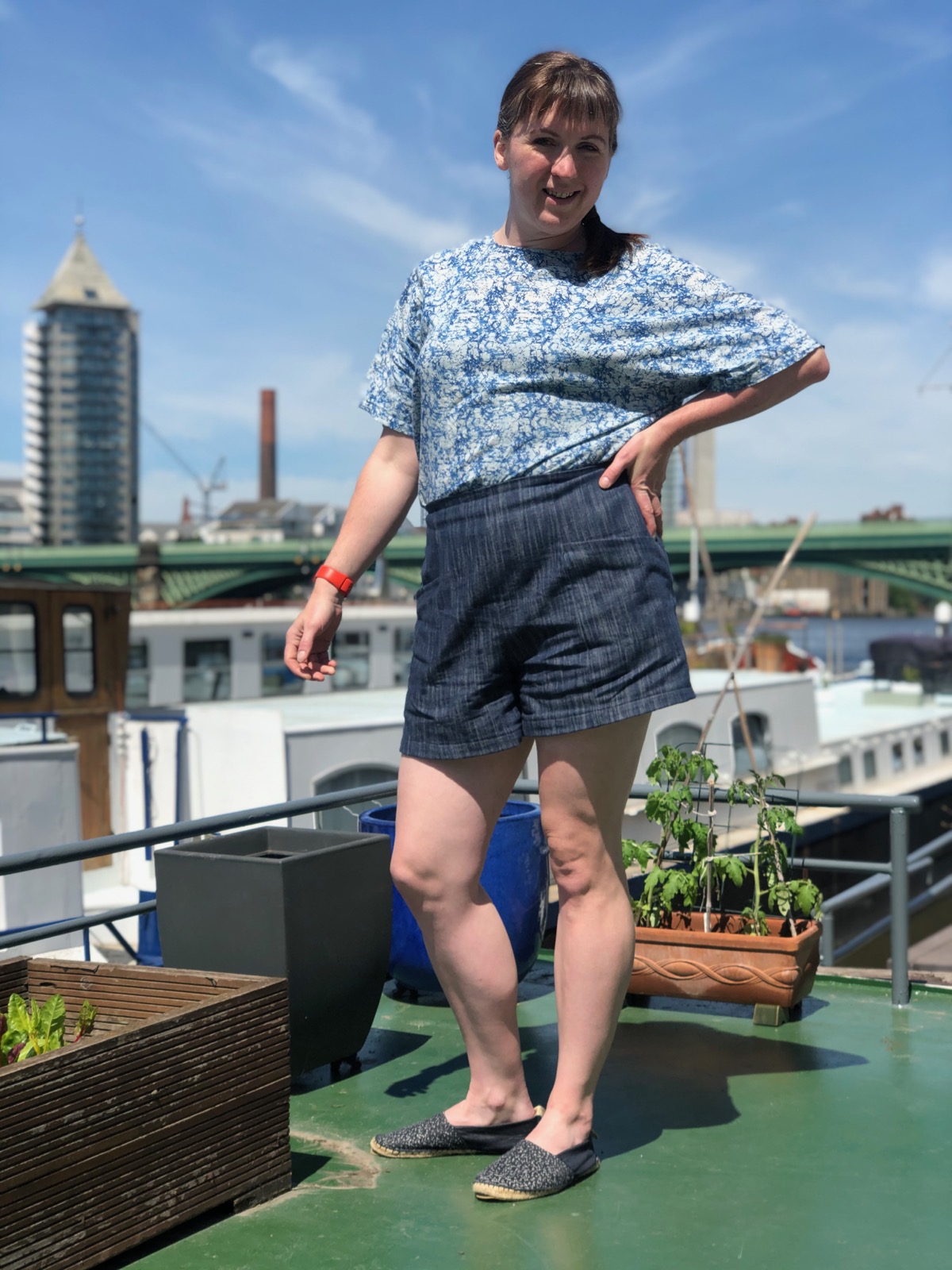 As with the longer versions, I added my labels and iron-on to the front facing rather than it get bunched up in the back.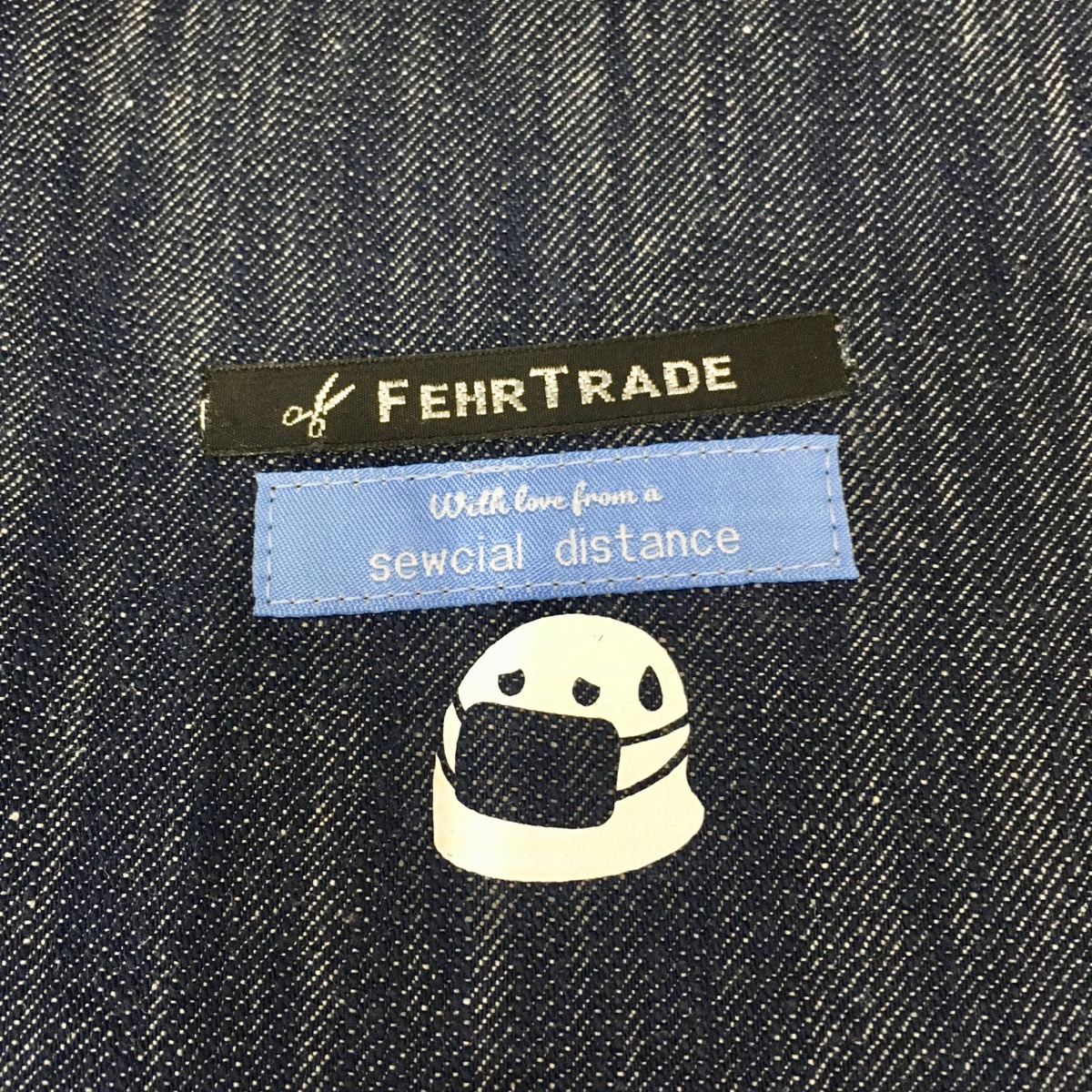 I also wanted to talk about the top I'm wearing here since I was a bad blogger who actually made this last year and never quite got around to blogging about it! I was unsure about the style when I first made it because it's big and baggy and not something I usually wear so I held off passing judgement on it and then found myself wearing it more and more. But by the time I decided I liked it, the weather had turned cold and I lost enthusiasm to model it!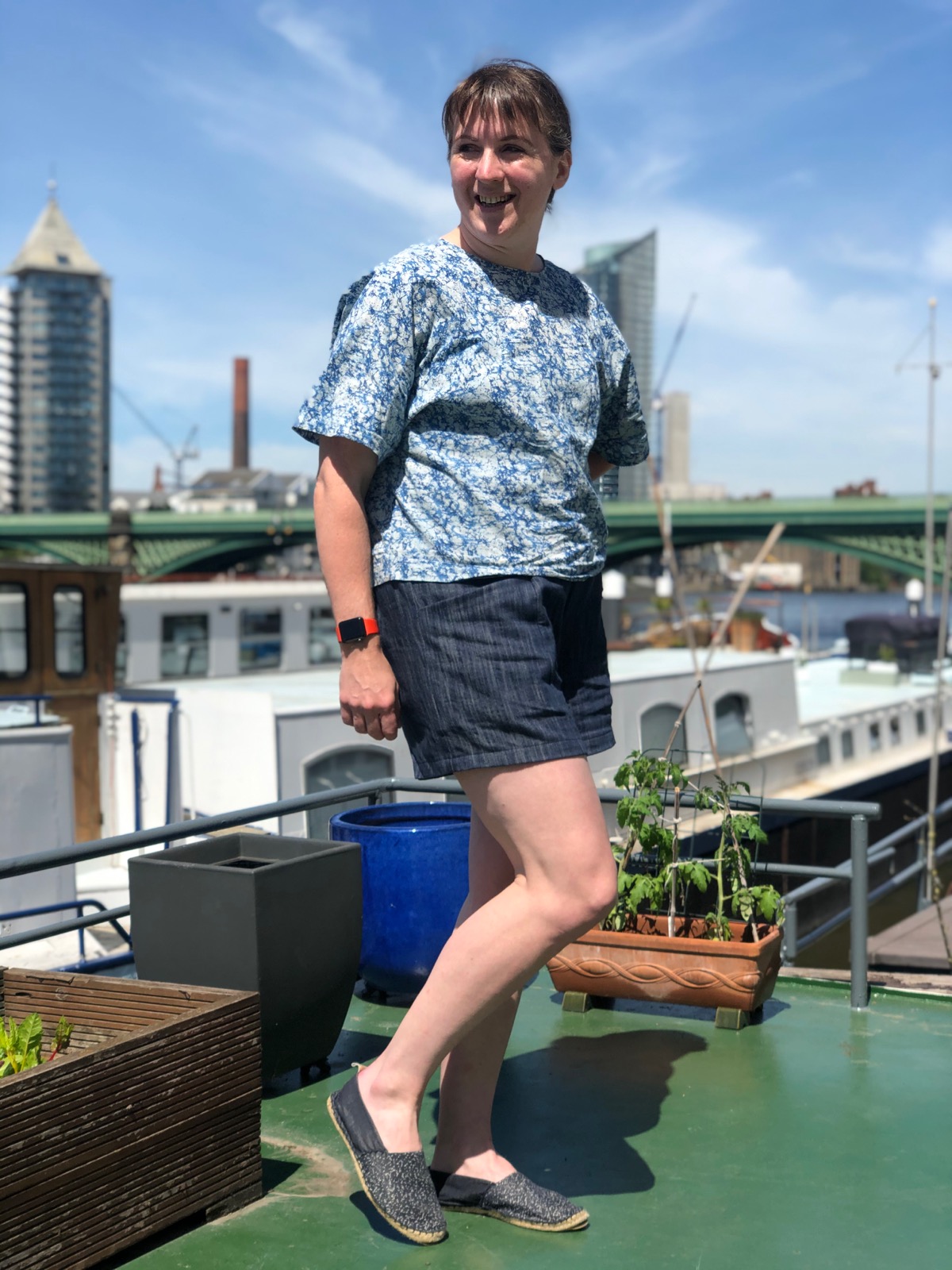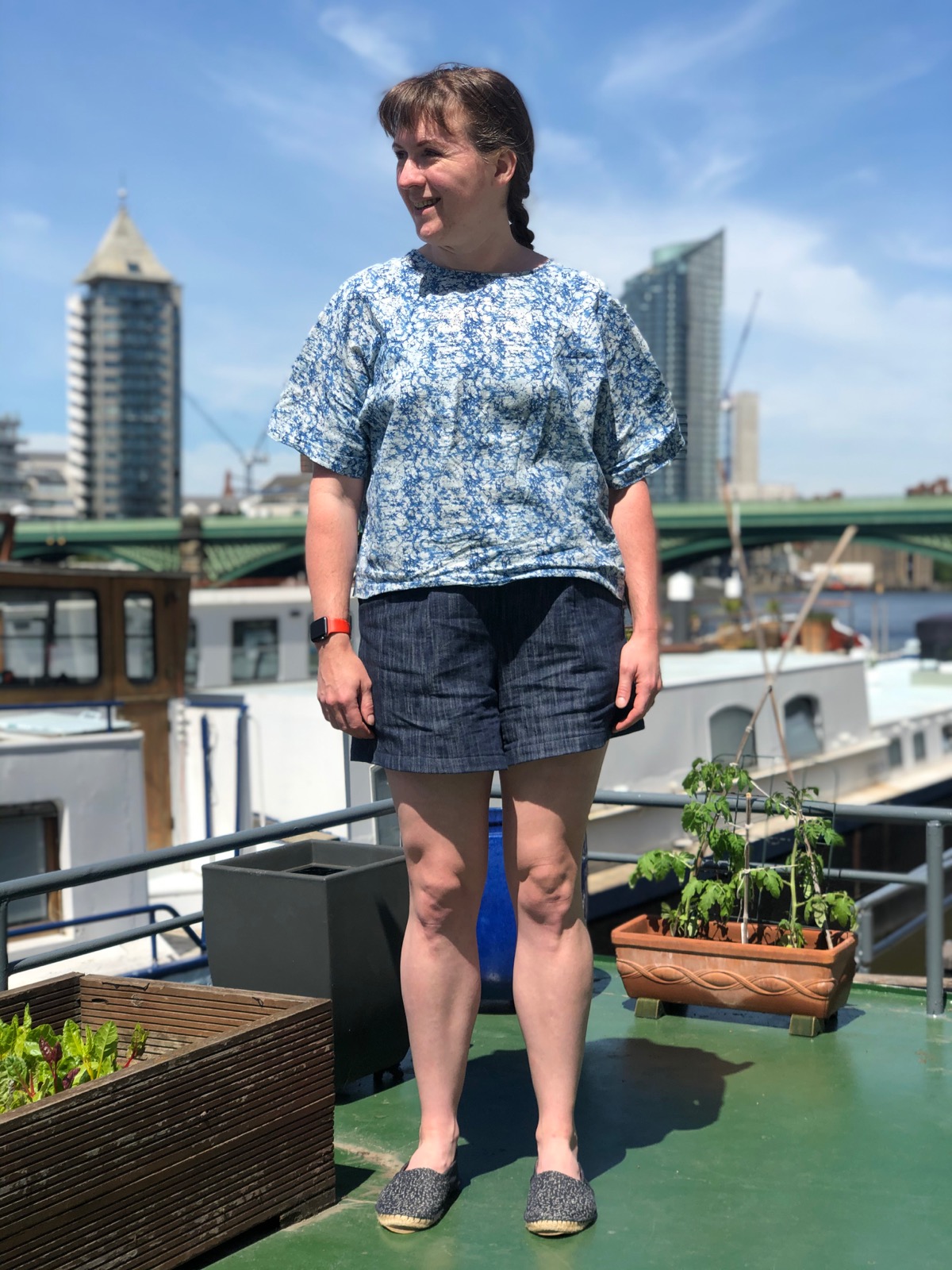 I'm not sure whether I prefer it tucked in or pulled out with these shorts though? Or may I should go full-on Tan France and do a french tuck??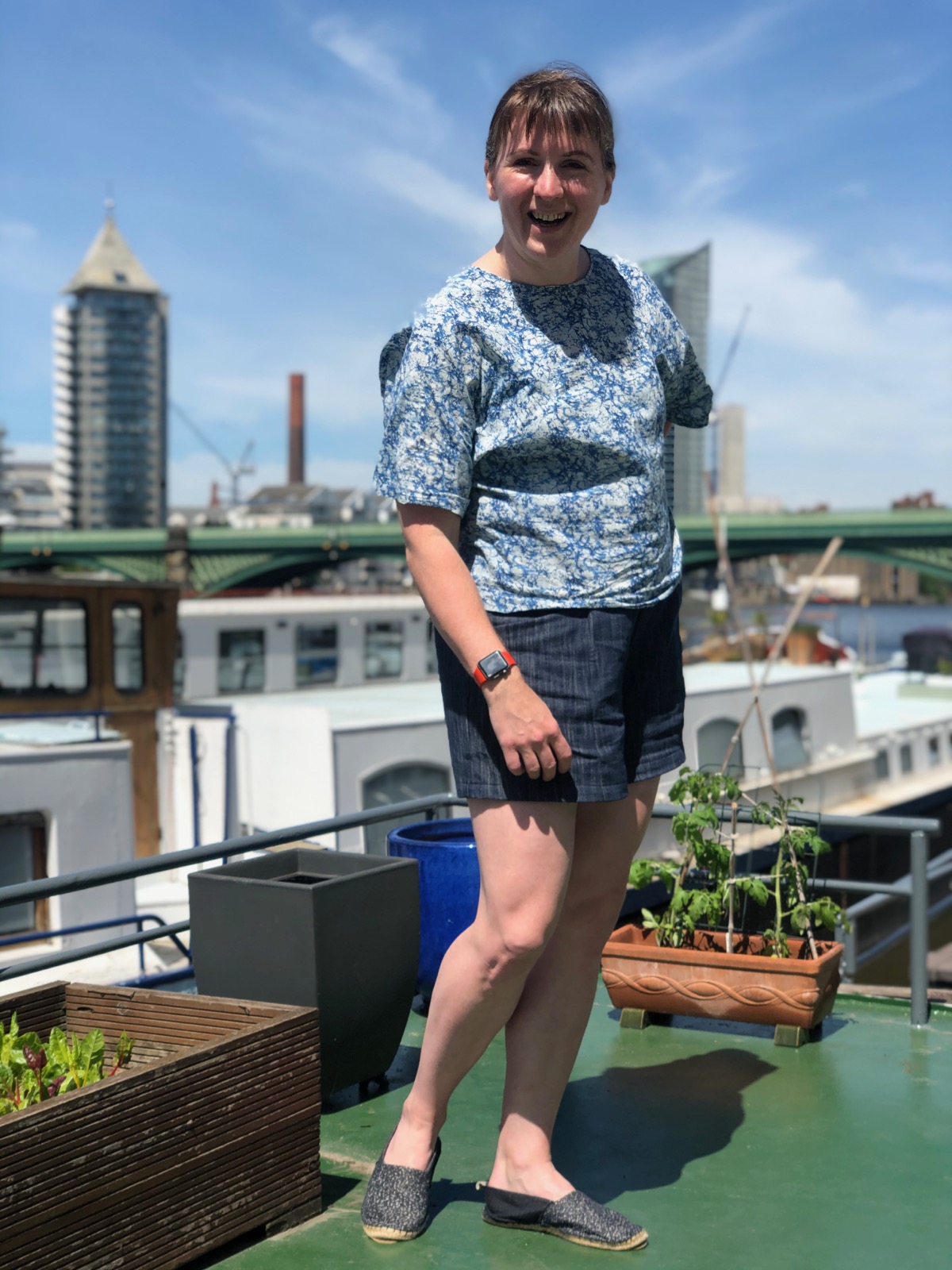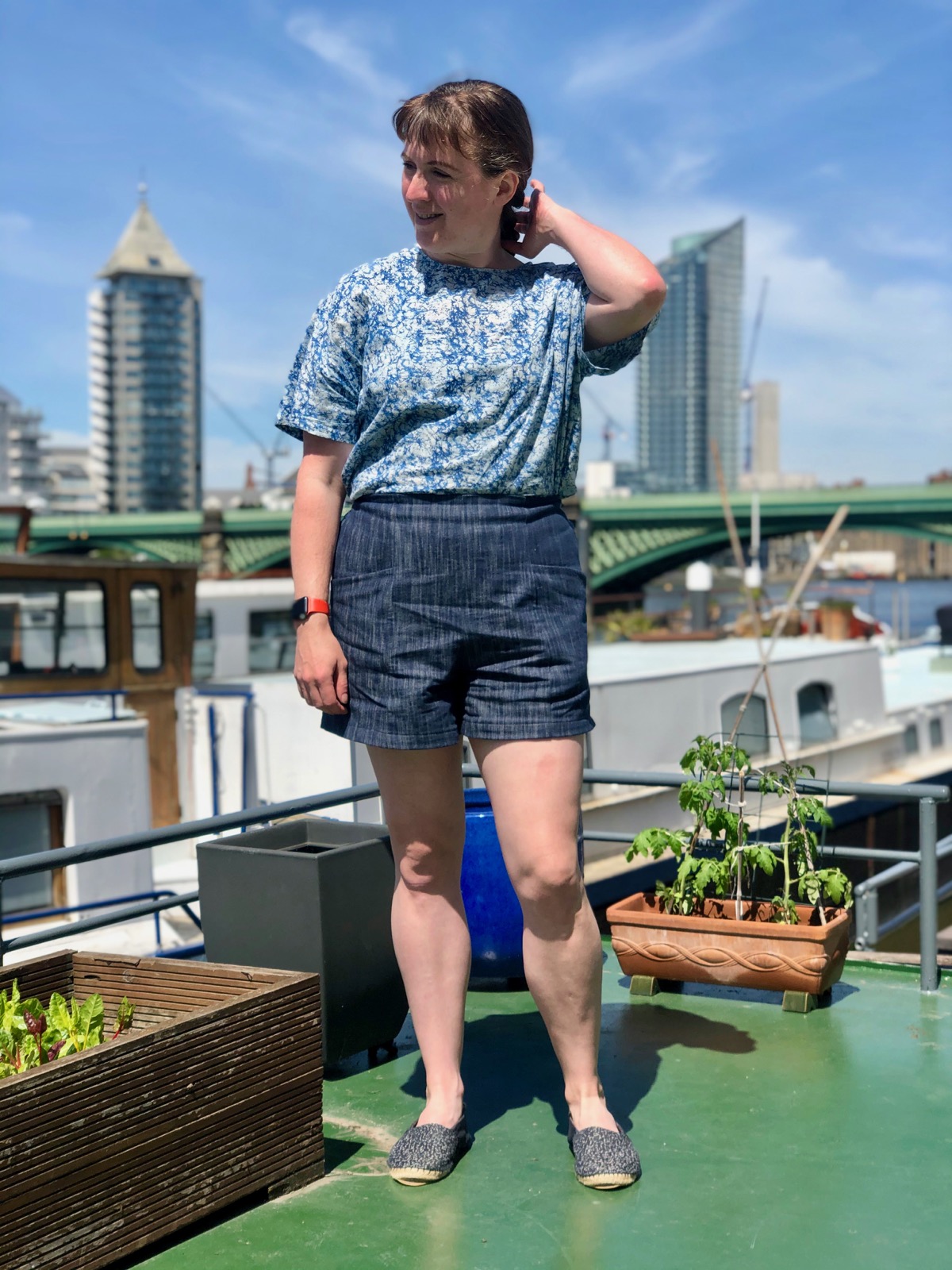 The pattern is the Paper Theory Kabuki Tee, which is for lightweight wovens featuring a square seam over the bust that's really lost in my busy fabric!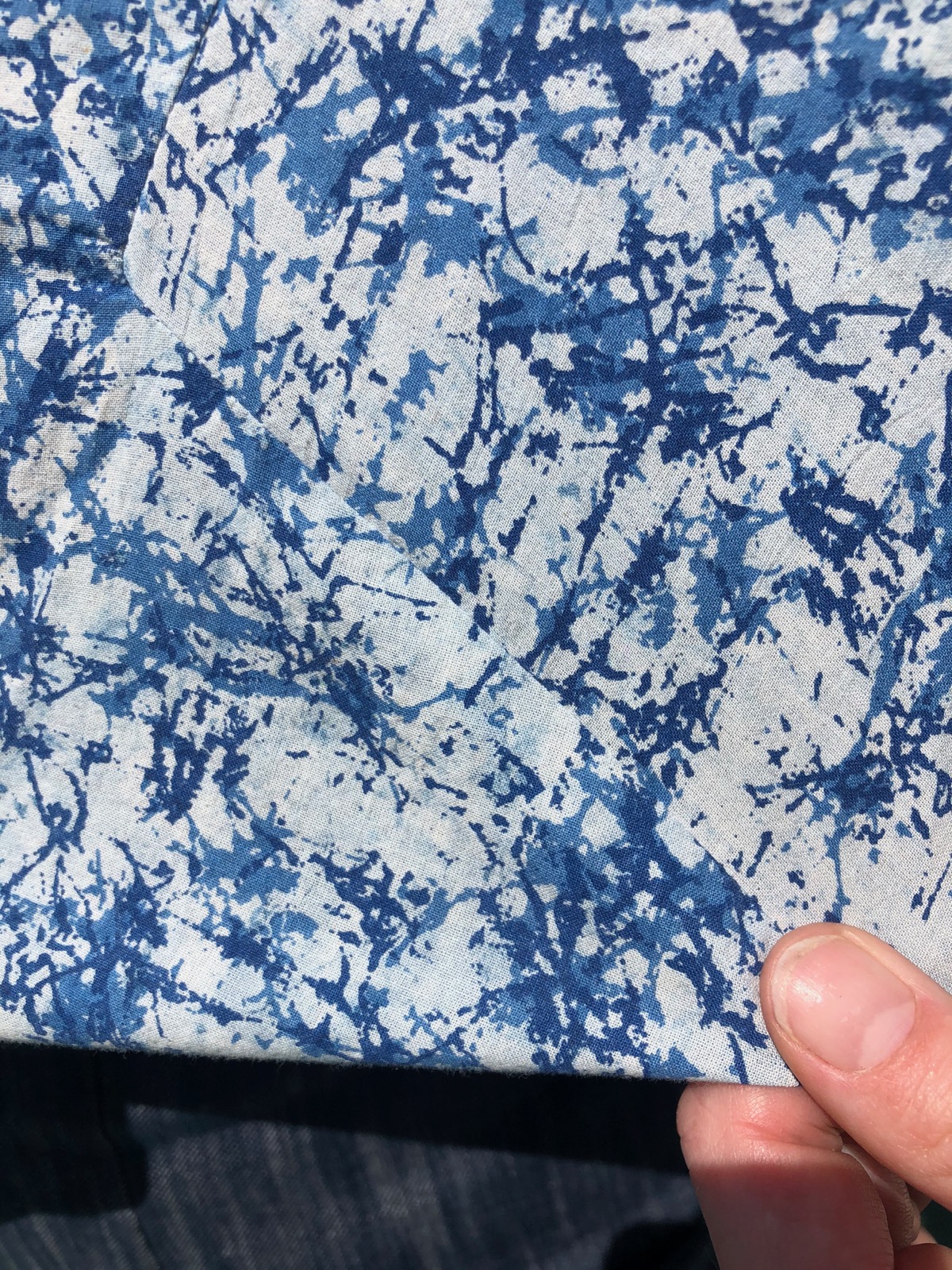 Speaking of fabric, this is an ikat cotton I bought from Merchant and Mill's Rye shop last year when I had a girly day out with the Thriftystitcher. They've sold out of this particulsar one online, but this looks to be similar.
Bonus points for anyone spotted that I'm also wearing the espadrilles I made three summers ago!
I'm slowly whittling away at the garments I have in my casual and activewear summer plans – there's another pair of casual shorts in there too, so you'll get to hear my thoughts on those shortly, too!