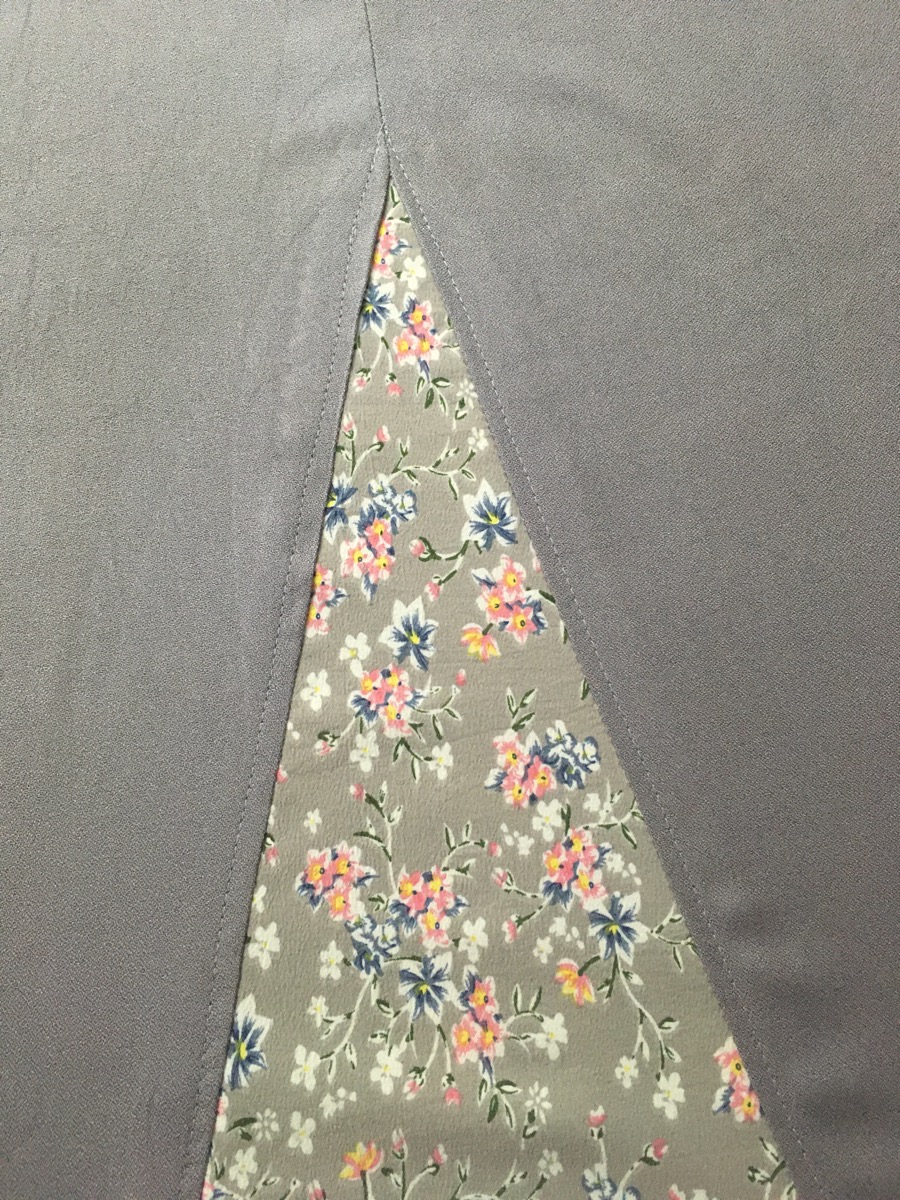 How excited was I to discover that the Spanish-language pattern magazine, Patrones, had launched an app complete with digital issues and downloadable pdf patterns!? You know, the thing we'd all wished Burda had done years ago rather than the abomination of a website they made instead!
I literally was on my iPad in seconds (there's a version for Android, too) and was browsing the previews of a few issues when I came across a dress I just had to have!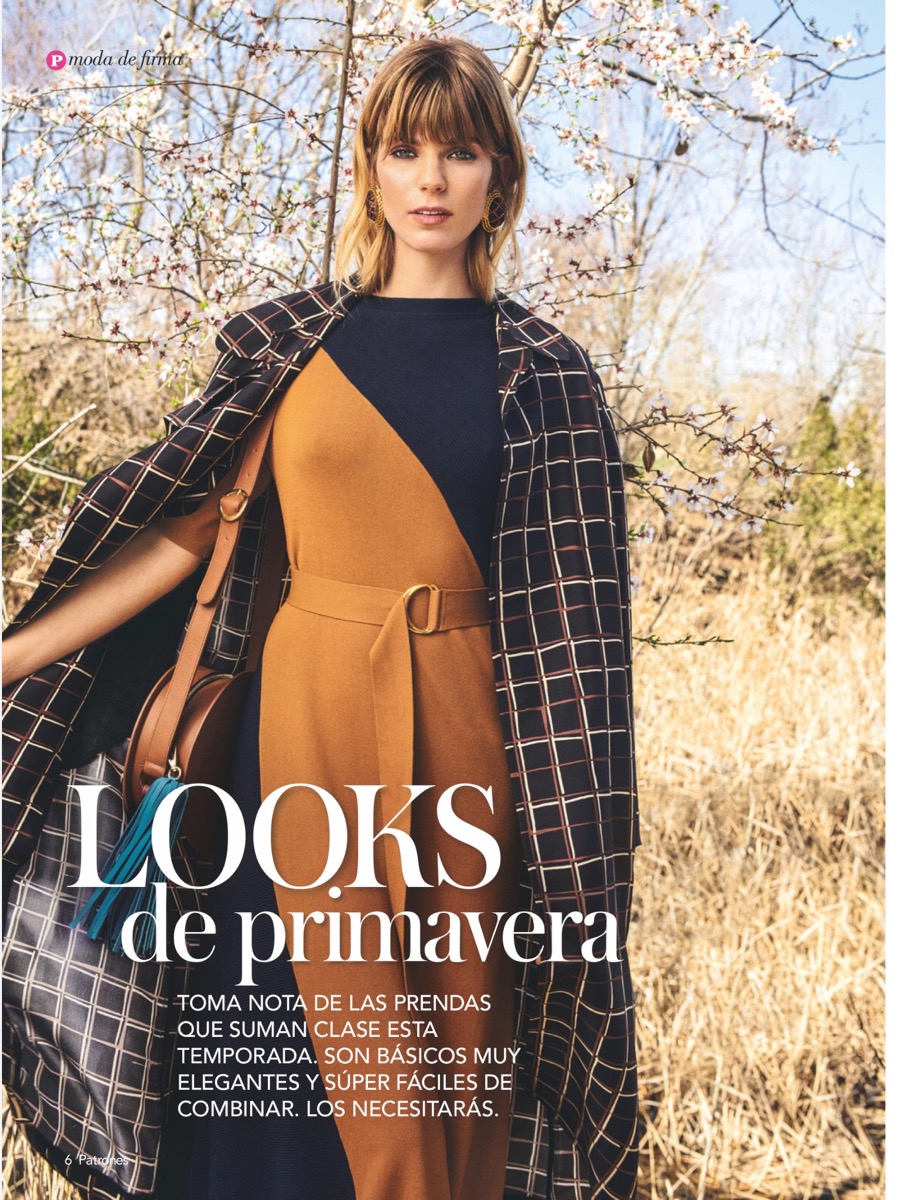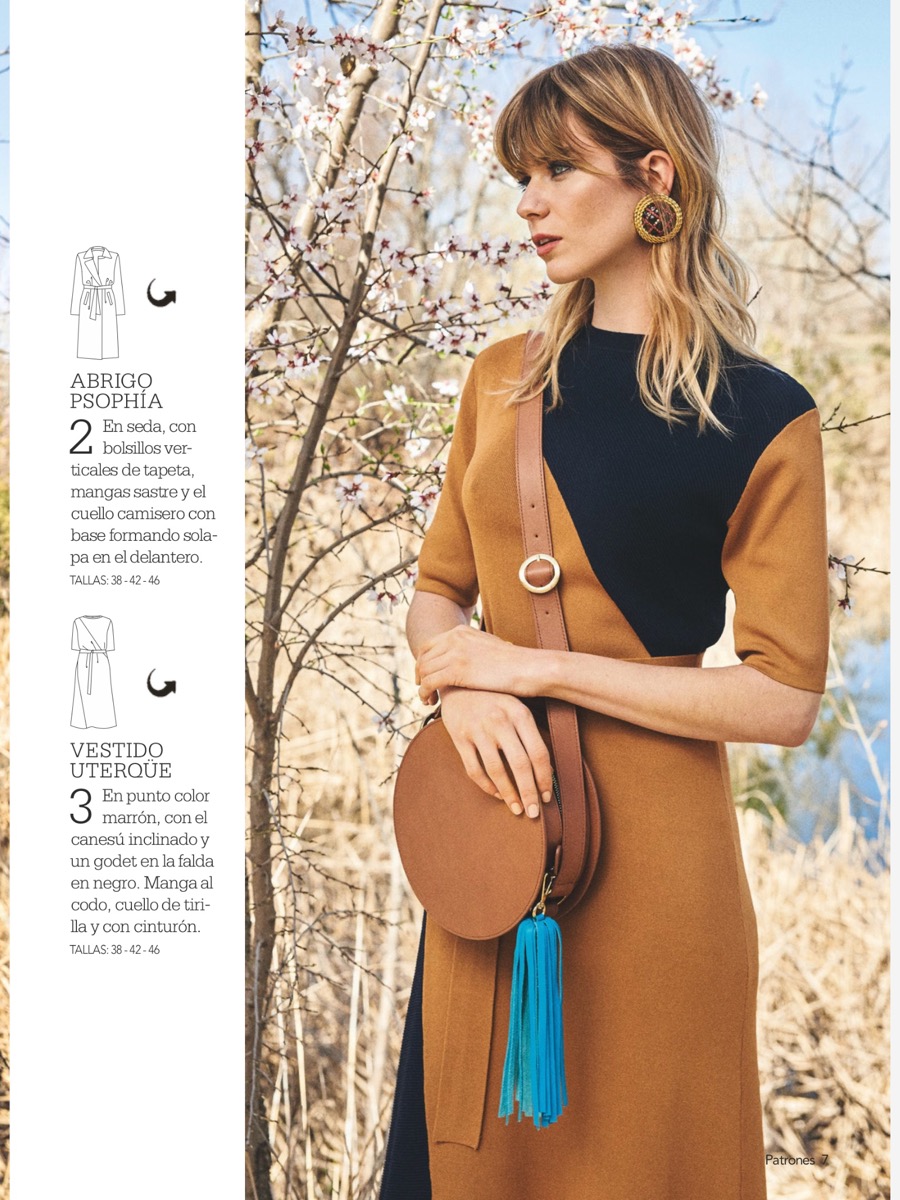 I loved this asymmetric dress enough to buy the whole issue (no407)!
Each pattern comes as its own download with instructions in Spanish (easy enough to Google Translate, but not illustrated so you'll need to know what you're doing) and an at-home pdf pattern (no Copy Shop versions). The pattern pdfs are only a few pages (yay!) but with the pieces overlapping so they have to be traced (boo!). And since this dress is asymmetric, the pieces were enormous so were split across 3 different traced pieces on the sheet. So it took me f-o-r-e-v-e-r to trace and piece together the pieces. In general, I don't mind tracing, and I don't mind piecing pdf patterns, but it is such a drag to have to do both.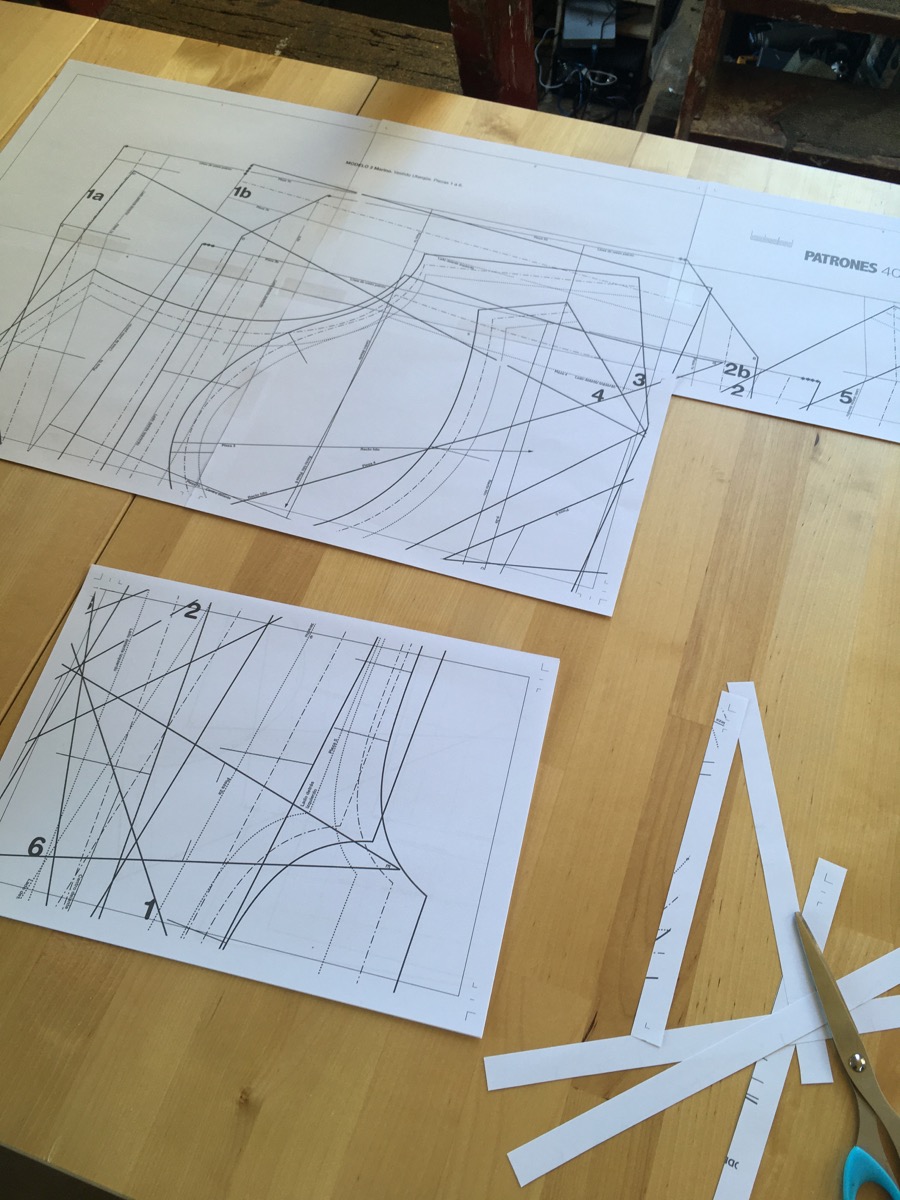 I loved the design enough to buy fabric especially for it, too – some grey viscose crepe and a coordinating floral stretch crepe from my local fabric store, Fabrics Galore, who are happily still shipping online orders! The fabrics themselves are super lovely and I feel bad they ended up in such a wadder of a project that I'll never wear…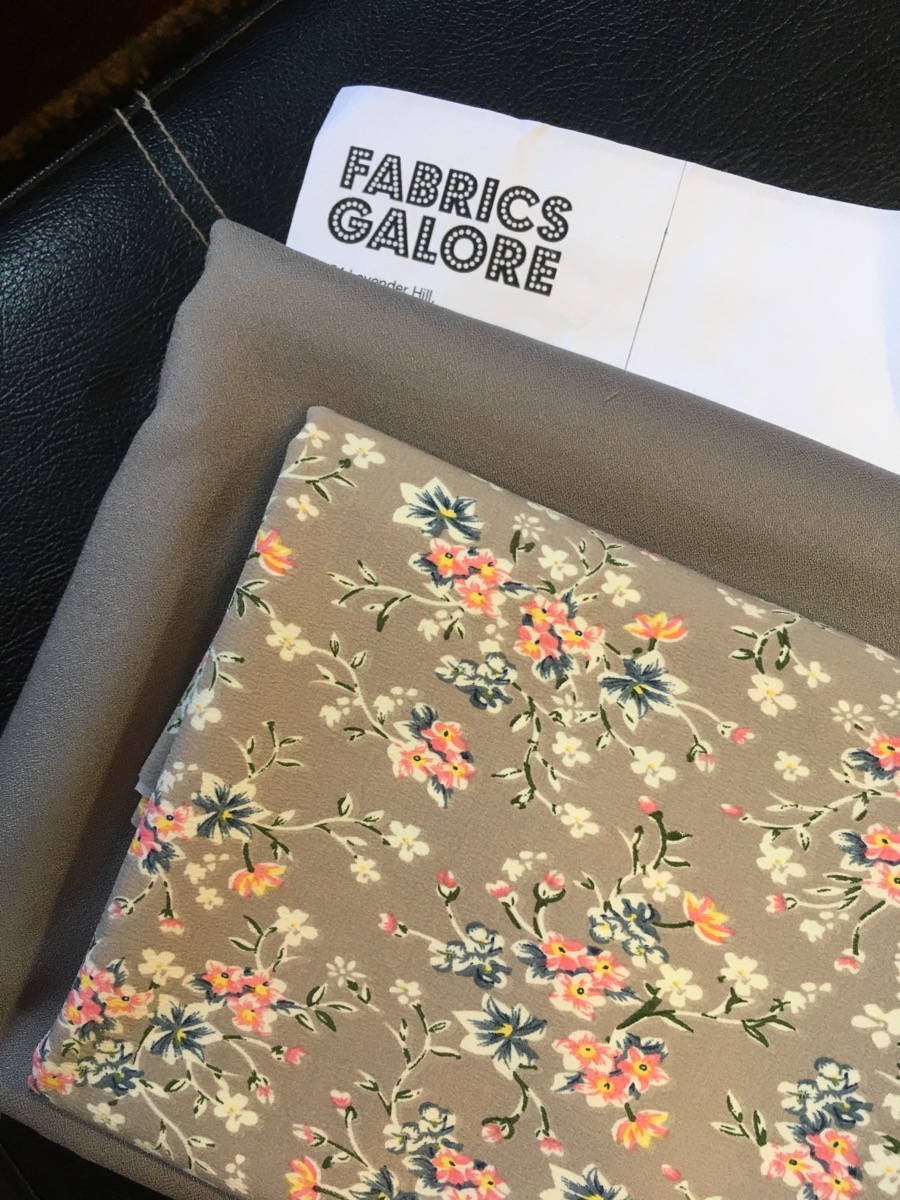 Technically speaking, there was nothing wrong with the pattern apart from the neck opening being too small for me to physically pull over my head! The stretch of the floral crepe was the only thing that even allowed me to get it over my head for this photo!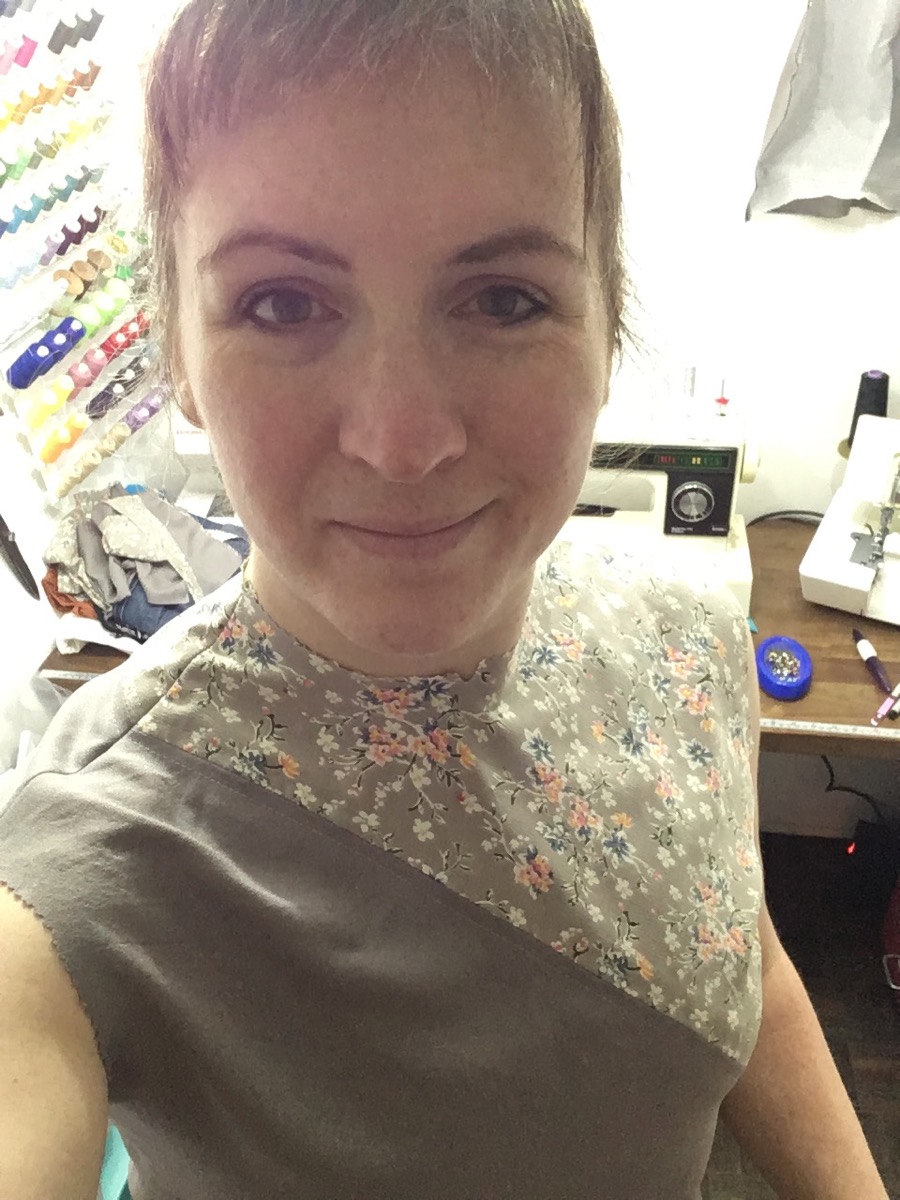 I lowered the neckline before finishing it off with some self bias strips, so no biggie there. The godet in the side skirt panel was a joy to sew and topstitch, too, and looked just as neat on the inside.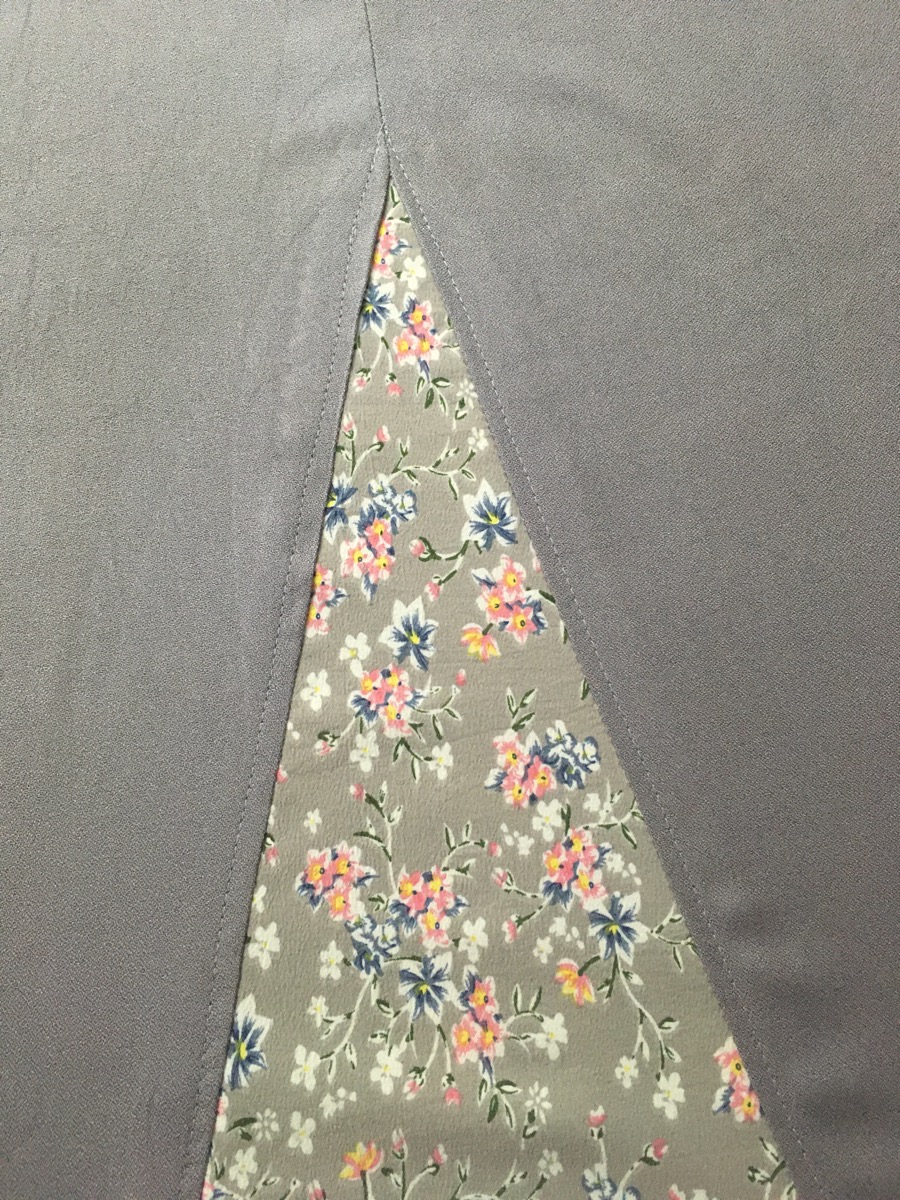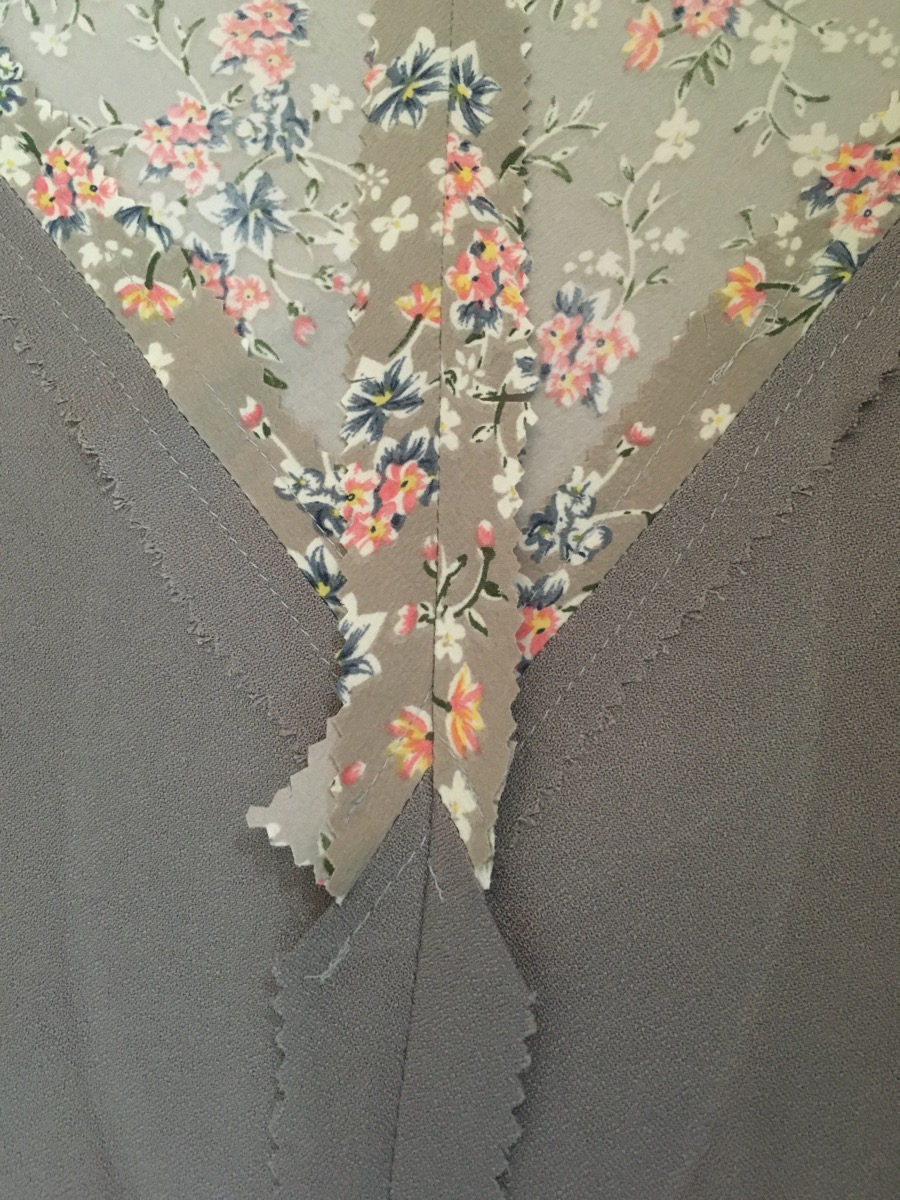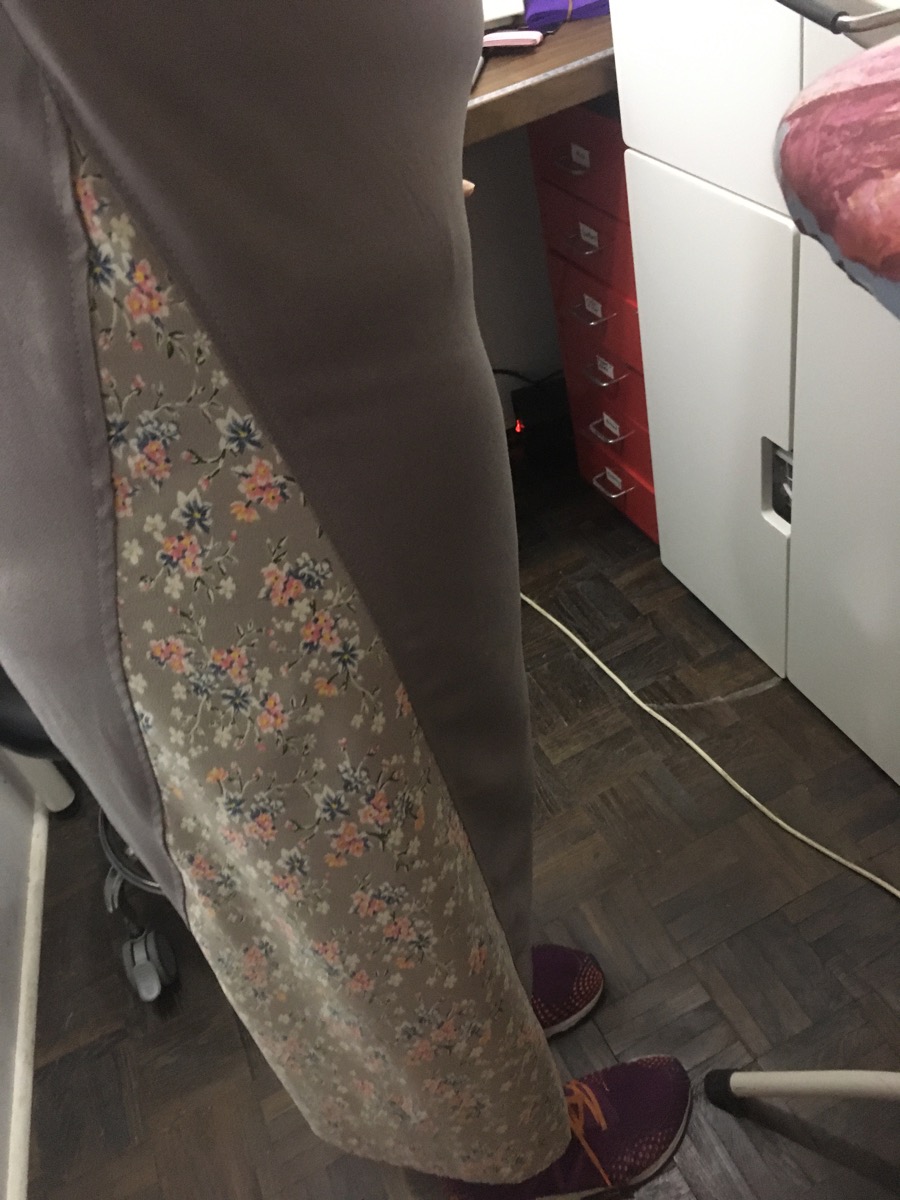 But ultimately, this dress is just a tube. No darts or shaping anywhere, and nothing rotated into the diagonal seams that I could see, either. There's not even a zipper to help with that tight neckline, and by this point it wasn't helping my enthusiasm for this project when I discovered the sleeve cap had a grotesque amount of ease in it…
I sewed this dress at the start of lockdown, straight after my birthday knot dress, when stress was fairly high and we hadn't sorted out our lockdown exercise equipment yet so I was already feeling overweight before this dress confirmed the worst of it.
This tube of fabric does me no favours whatsoever, and no amount of neat stitching is going to fix that!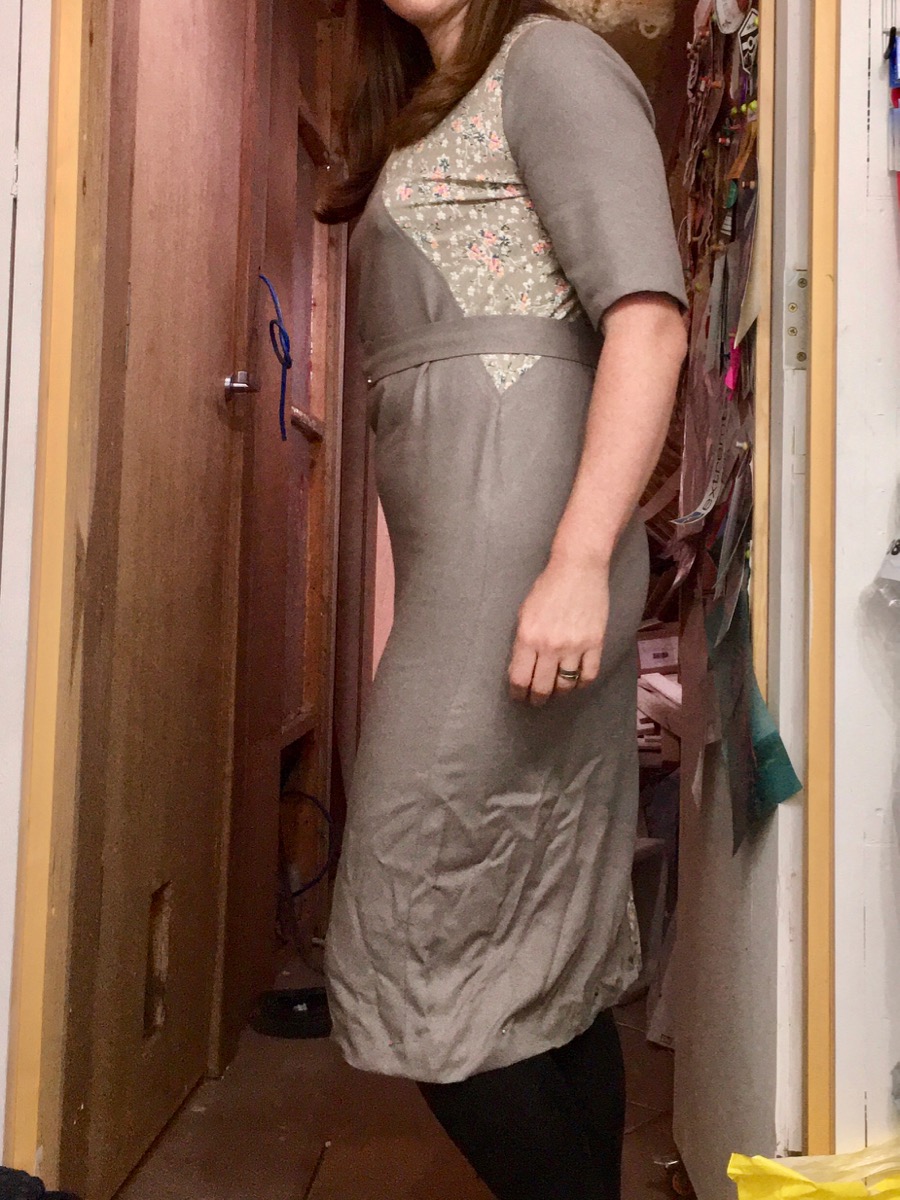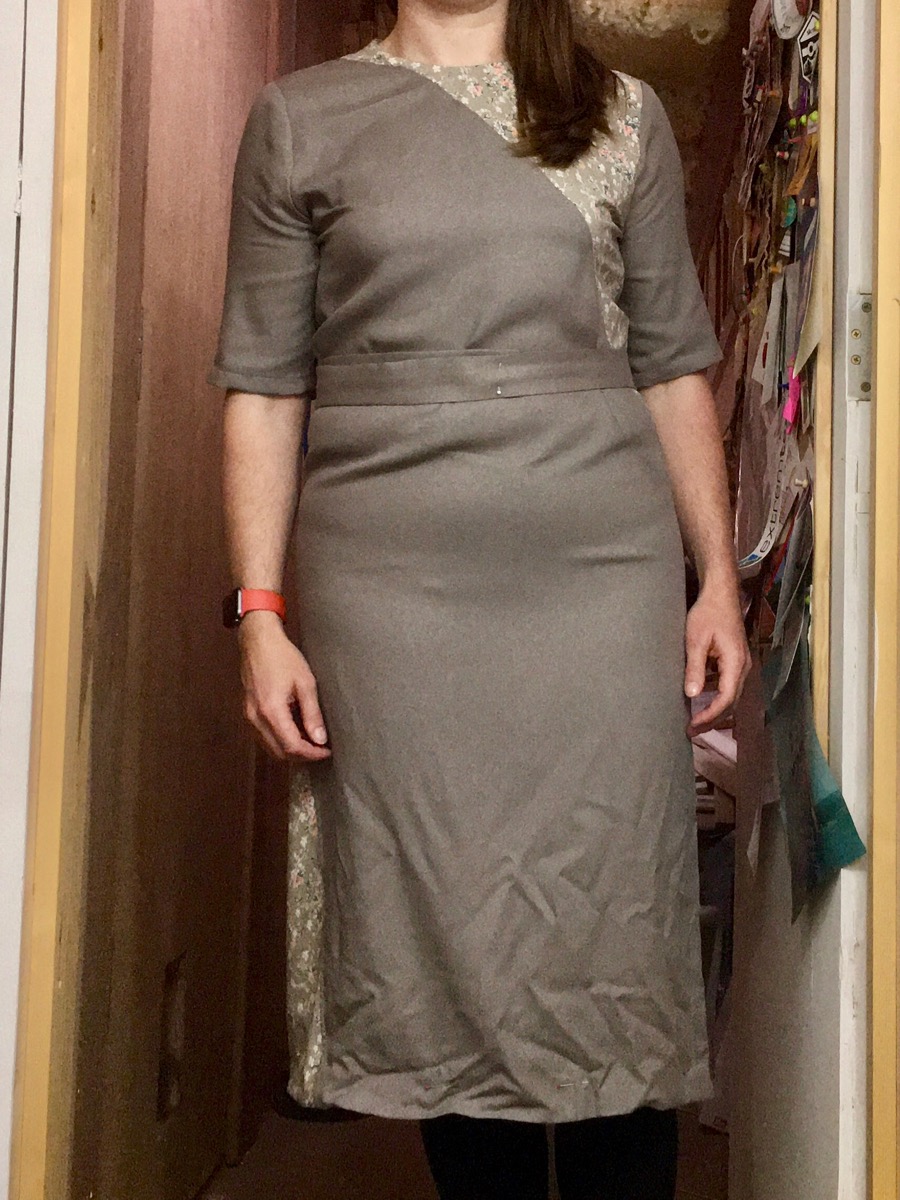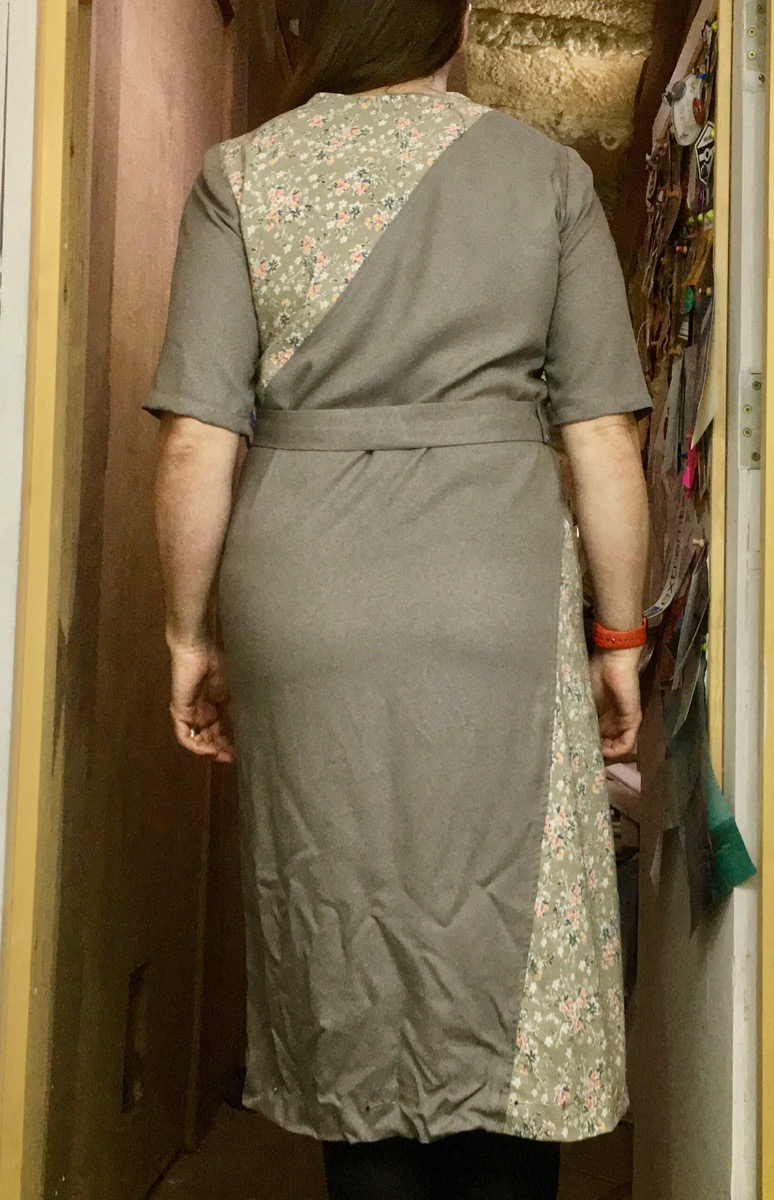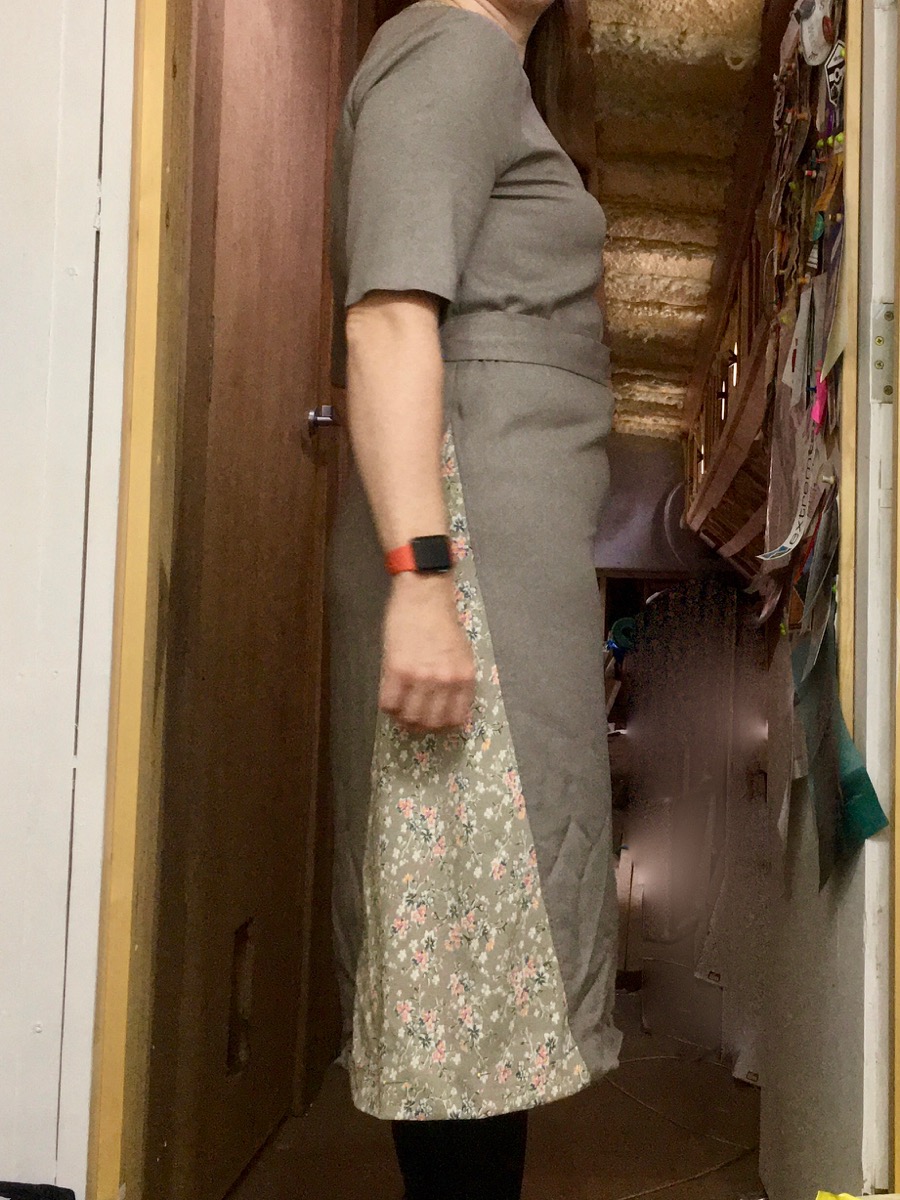 I'm just glad I realised what a Fail it was before I used one of my imported buckle-cover kits for the belt! This one will be going straight on the donation pile in the hopes that it will find someone that it better suits.
I have no ill will towards Patrones for this, mind – I've sewn TONS of their patterns over the past 10+ years and have many garments I absolutely love, so it was just bad luck that this one turned out to be a dud. I'll still continue to get excited when the previews of each issue appear on the iPad app and I can browse through the tech drawings for any gems. There's also a free issue (407 I think?) that you can download to try it out!