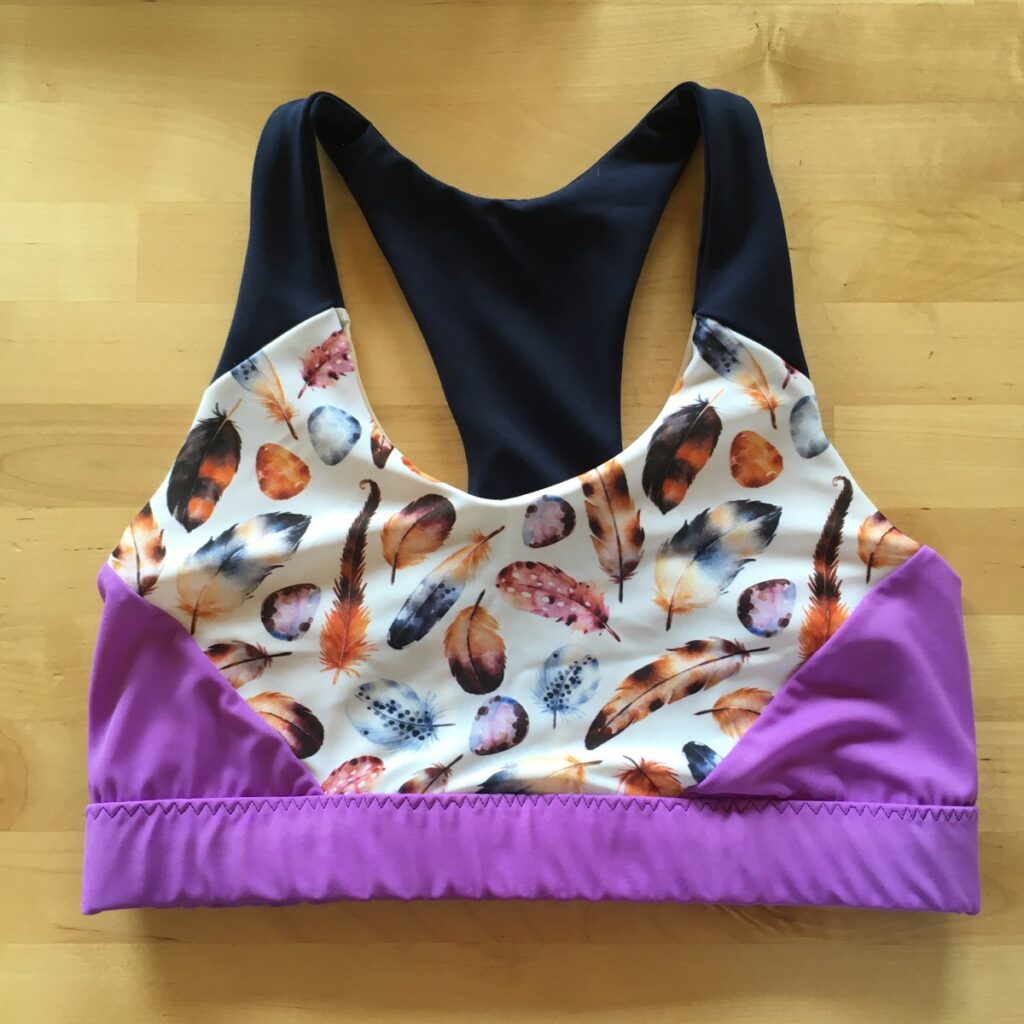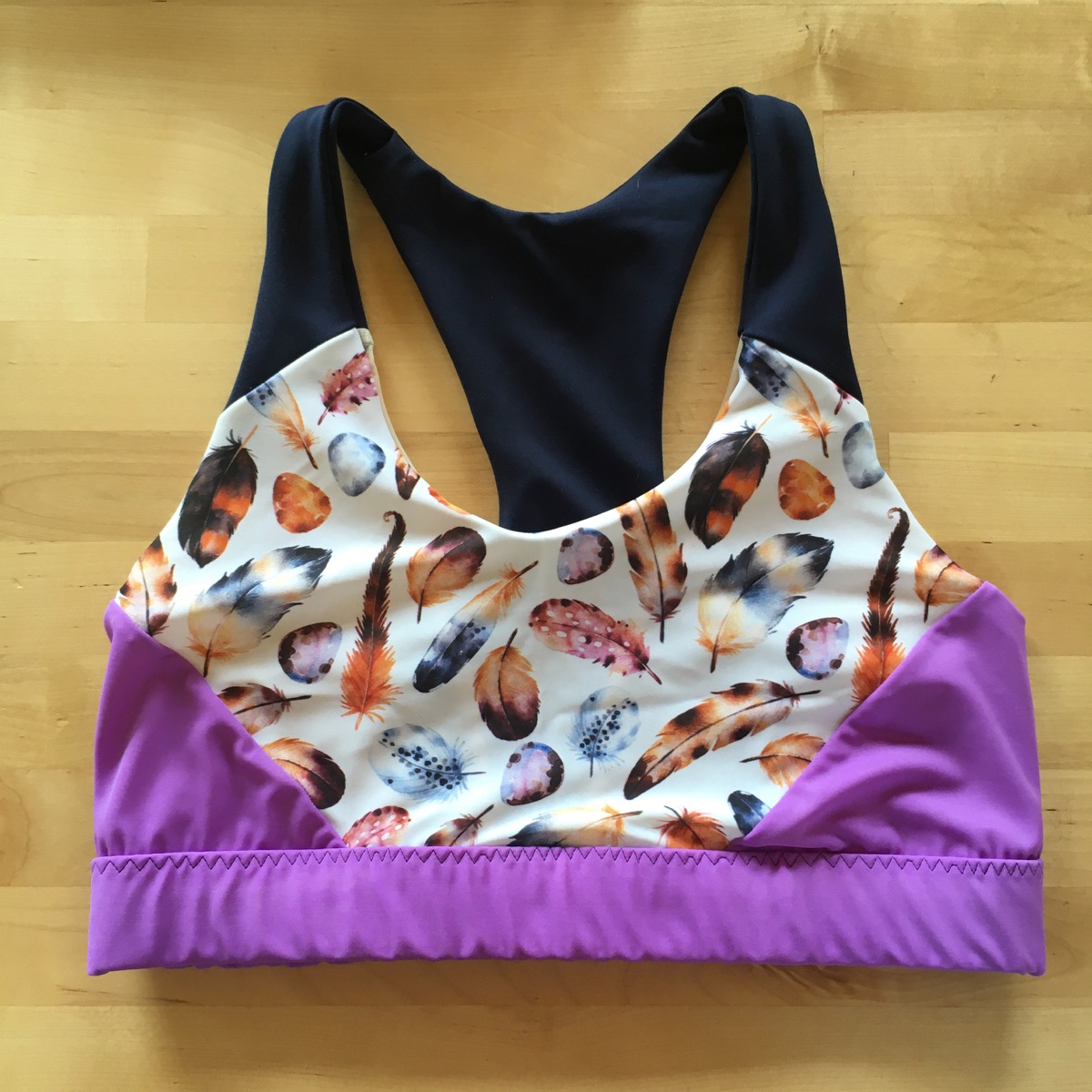 I've been running almost exclusively in my own-sewn sports bras for years now. Specifically, some Jalie "sports bras" I've hacked to be supportive enough for running but I couldn't really recommend to others as the instructions were just for a crop top without much support. And I get asked about sports bra patterns all the time!
I don't really fancy developing my own sports bra pattern, to be perfectly honest, so I've been on the lookout for a good one to recommend to people for just as many years. Now and then I hear from someone that they found so-and-so's supportive enough, but then I'll hear from someone else that they had to pinch inches out of the same pattern! I don't have time to be trying out every supposedly "sports bra" pattern out there, but I've tried a few, and had rather enough fails along the way (I'm looking at you, horrific Simplicity monstrosity!) to be more than a little wary.
But Jalie are a brand I really rate and admire, so when they released their new Coco sports bra pattern recently, and one actually advertised as a sports bra, I pretty much hit the Buy button immediately so I could test it out for you all.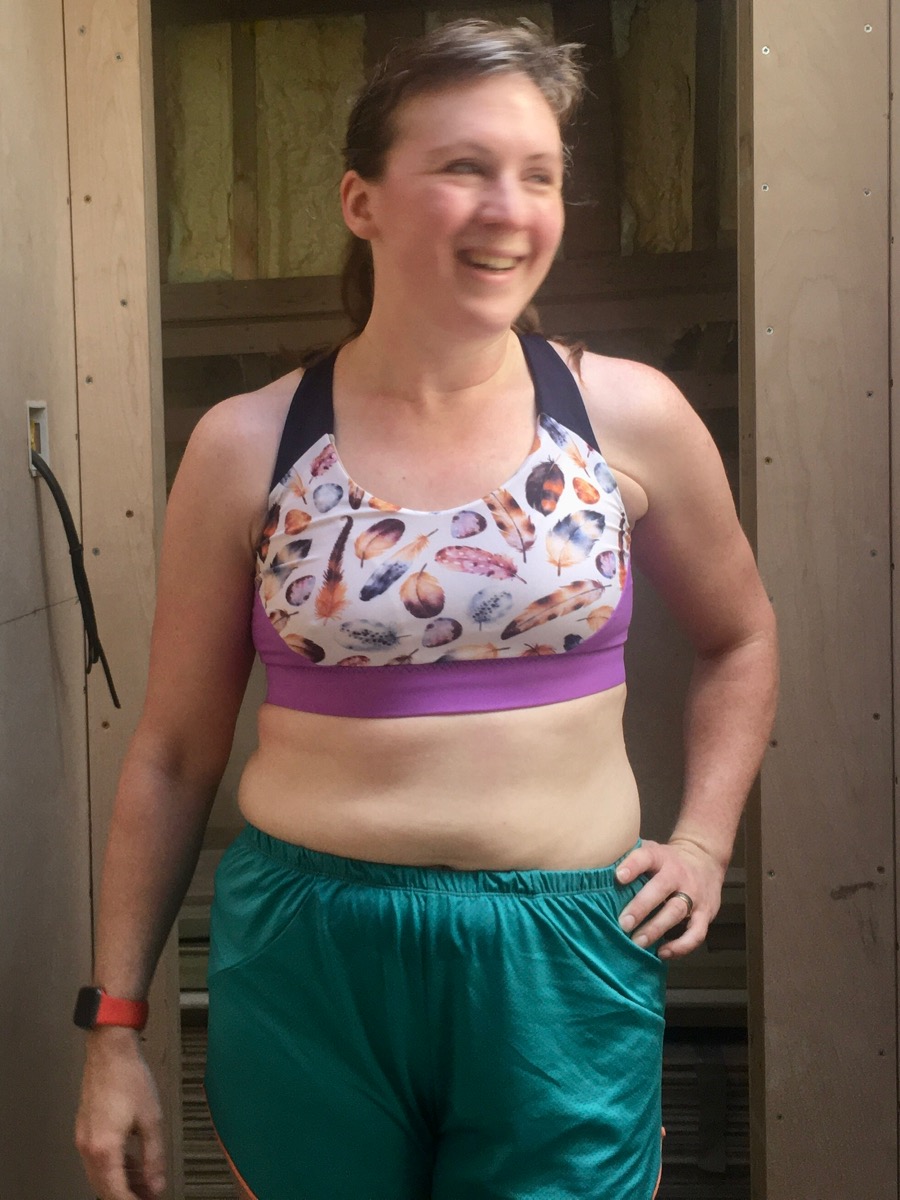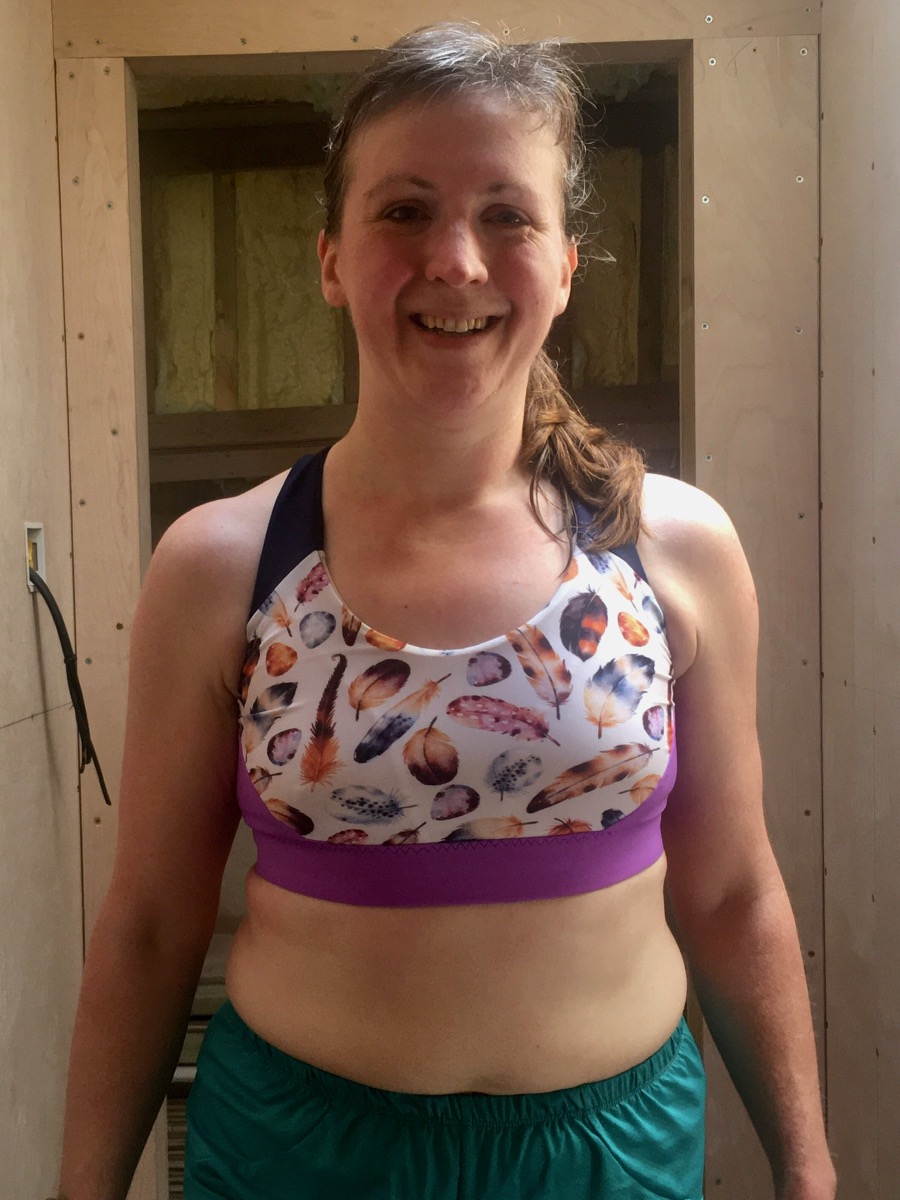 And it's good, people! Really good. I'll admit it – I was skeptical reading through the instructions – in particular that clear elastic edges would have enough strength to hold up to high impact sports, but I resisted the urge to replace it with more robust elastic, and as it turns out, the clear elastic was up to the job.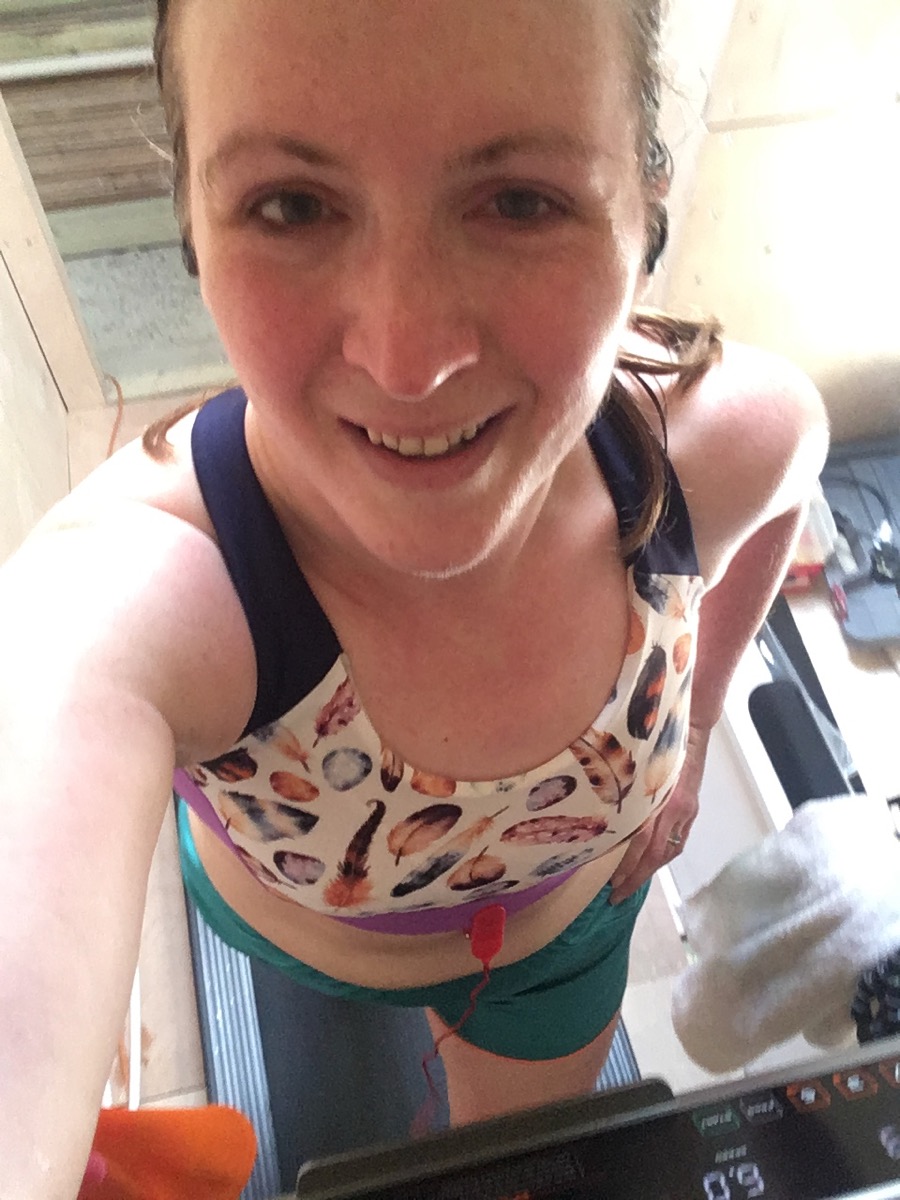 It passed my initial "bounce test" (essentially, put stickers or tape over each nipple and jump up and down in front of a mirror!) but the real test was actually on the run itself, which for my lockdown life, means on my treadmill. And I'm very pleased to report that this is actually supportive enough to run in (at least for my B cups)!! A slow-mo video showed very little bounce while I was running on my treadmill, well within my bounds of what I'd consider acceptable (let's just say that my stomach was definitely jiggling more in the video than my boobs!).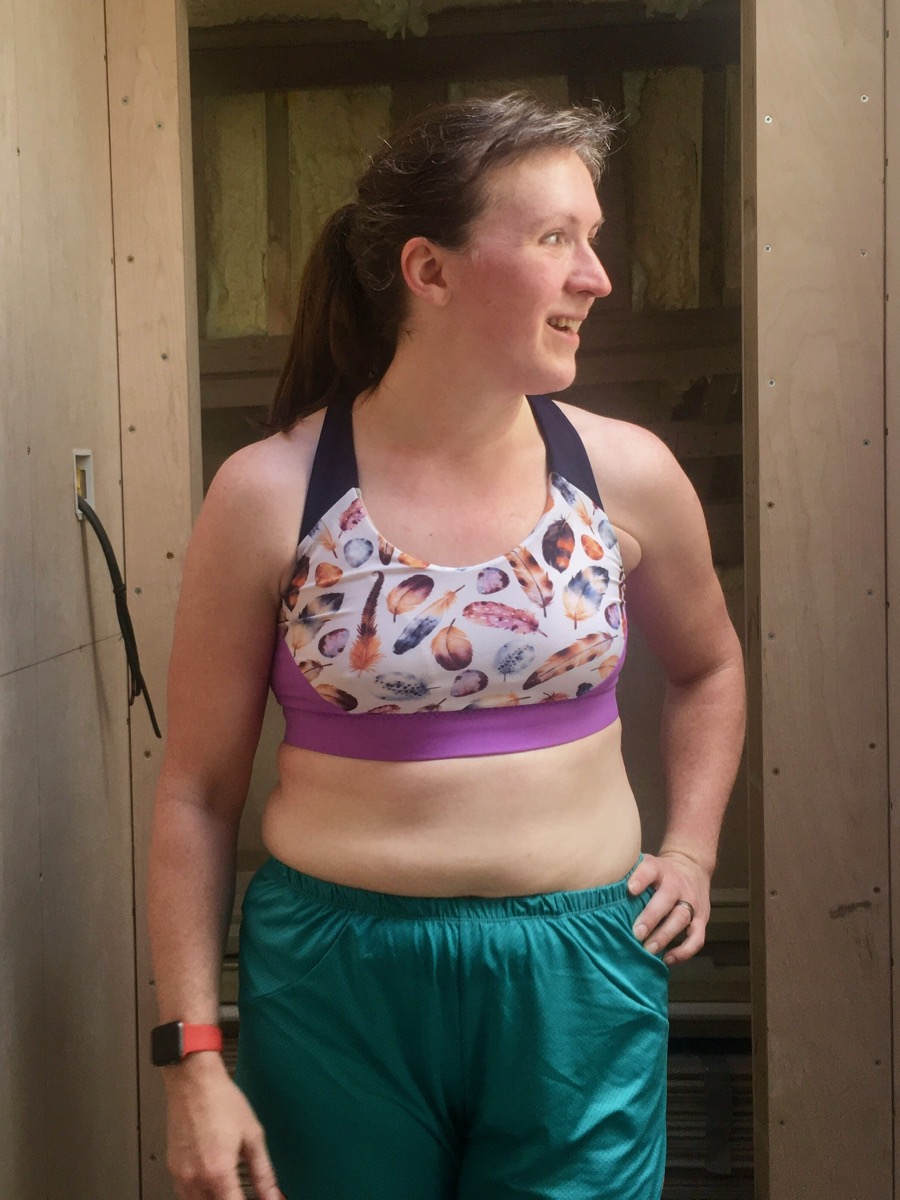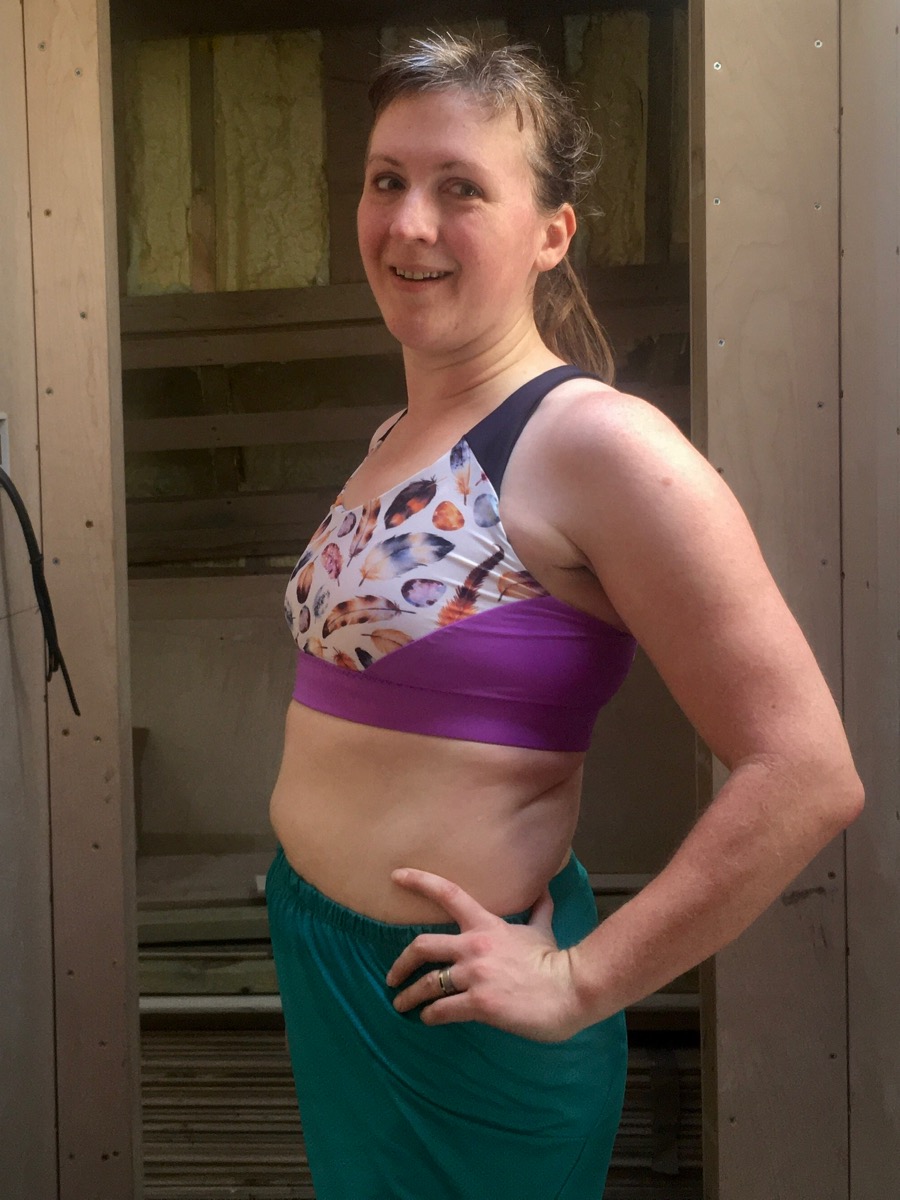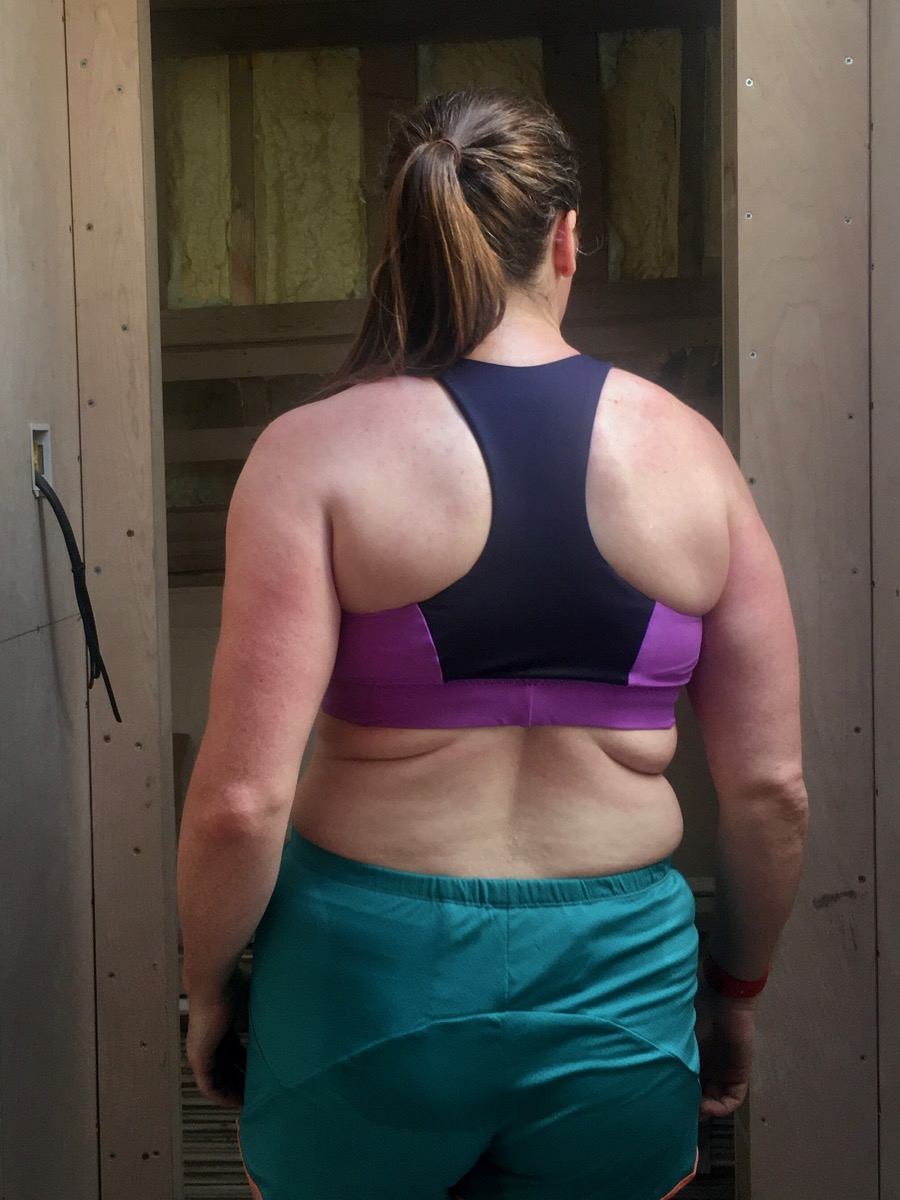 I only made one real change from the pattern's instructions, but a few more things to consider, too:
My one significant change – cut your two layers of lining stretch mesh for the Lining Side piece (G) at 90 degrees to each other. Stretch mesh is always more supportive in one direction than the other, and this has been my trick for years for preventing both up & down and side-to-side motion
I chose View B because to my eyes at least, the Y back appears to give more support than the crossover, though I plan to test this theory at some point
I chose the wider (4cm) underbust elastic option, again, because a more substantial underbust can give more support, too.
I didn't bother cutting the holes for the boob "pockets". I can't imagine a world where I'd want to add some sweat sponges to my boobs (ewwww), and I imagine that cutting this hole also cuts down on the effectiveness of one of the mesh layers so just skip the hole steps if support is important to you.
Let's just get back to the clear elastic for a second. For the record, I hate clear elastic! You can't pin it in place, half the time my needles stick to it, pulling it up with the stitch, and after it's been sewn it has a tendency to snap in the places where it's been pierced. Ugh. Give me knitted elastic or FOE or lingerie elastic – literally anything other than clear elastic!!
But for this pattern I really wanted to test it as-is, so I grumpily resigned myself to using it. And then I remembered that I have an elasticator foot for my overlocker (serger)! Woohoo! This has a little roller that guides and eases the elastic in place while you sew, and since the pattern instructions explicitly said that the elastic is not stretched when applied, I just loosened the tension off entirely on the foot so it wouldn't gather up the edges. This made attaching the clear elastic 1000% easier and meant I could sew the seam and attach the elastic all in one go, which cut down on time, too.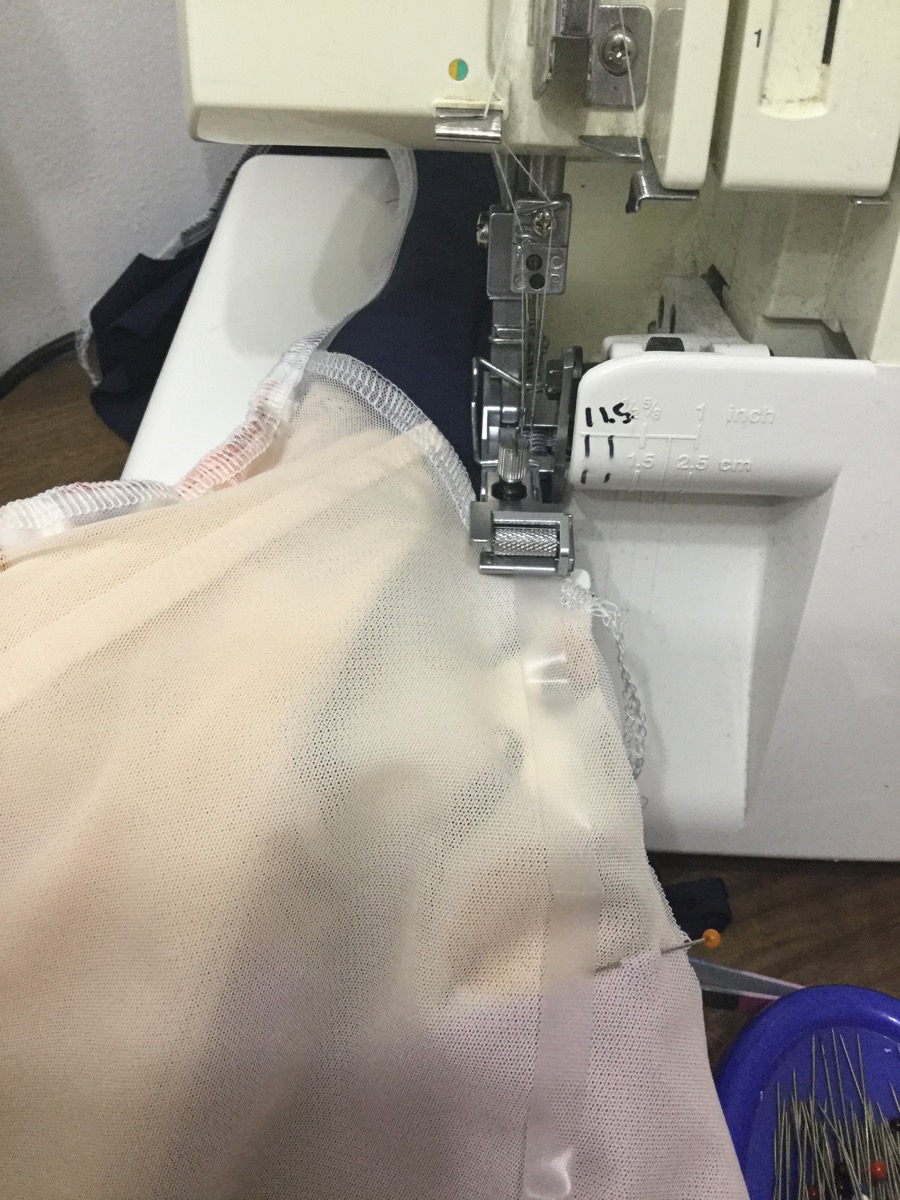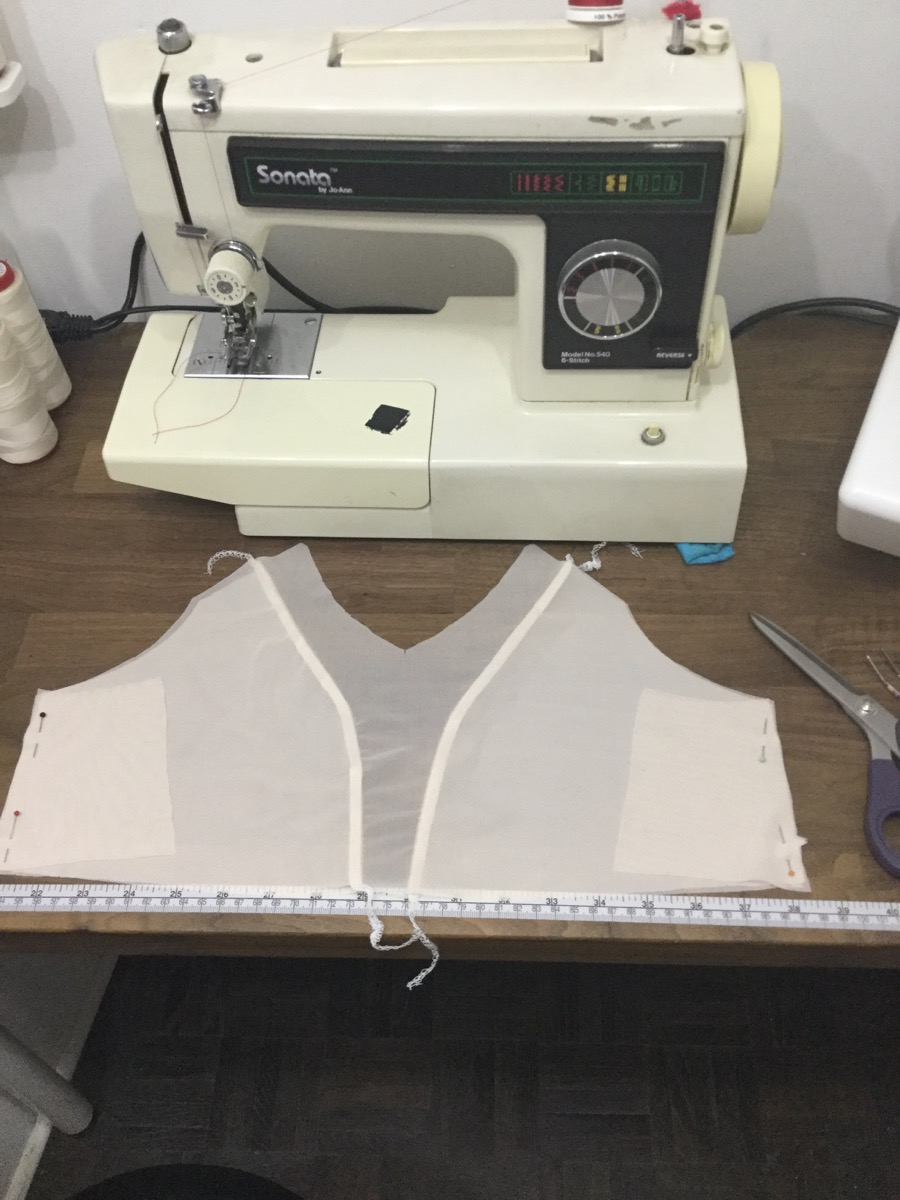 It wasn't all smooth sailing though – I made one idiotic mistake in construction, attaching the Sides (purple) together instead of to the Strap (navy) piece at step 37/38, which meant I had to unpick overlocker stitches and the extra clear elastic joining stitches, ugh. But after I did it I went back and looked at the instructions, and they never actually state which pieces to connect at that step, just "the long free edges" and then "Bring side seams right sides together" ("Bring the Strap and Side seams right sides together" would've been MUCH more clear) . And there's no notches to prevent this on the pieces, either. So pay attention!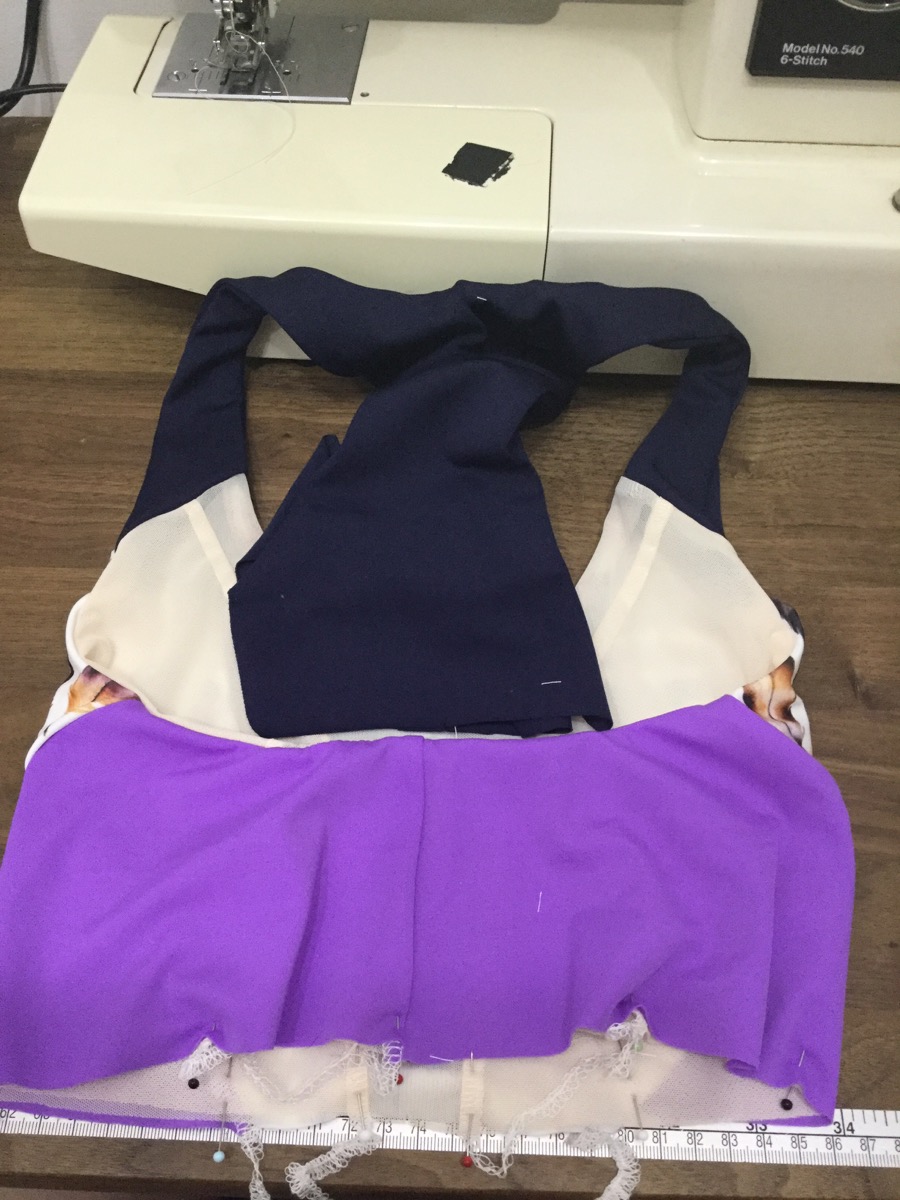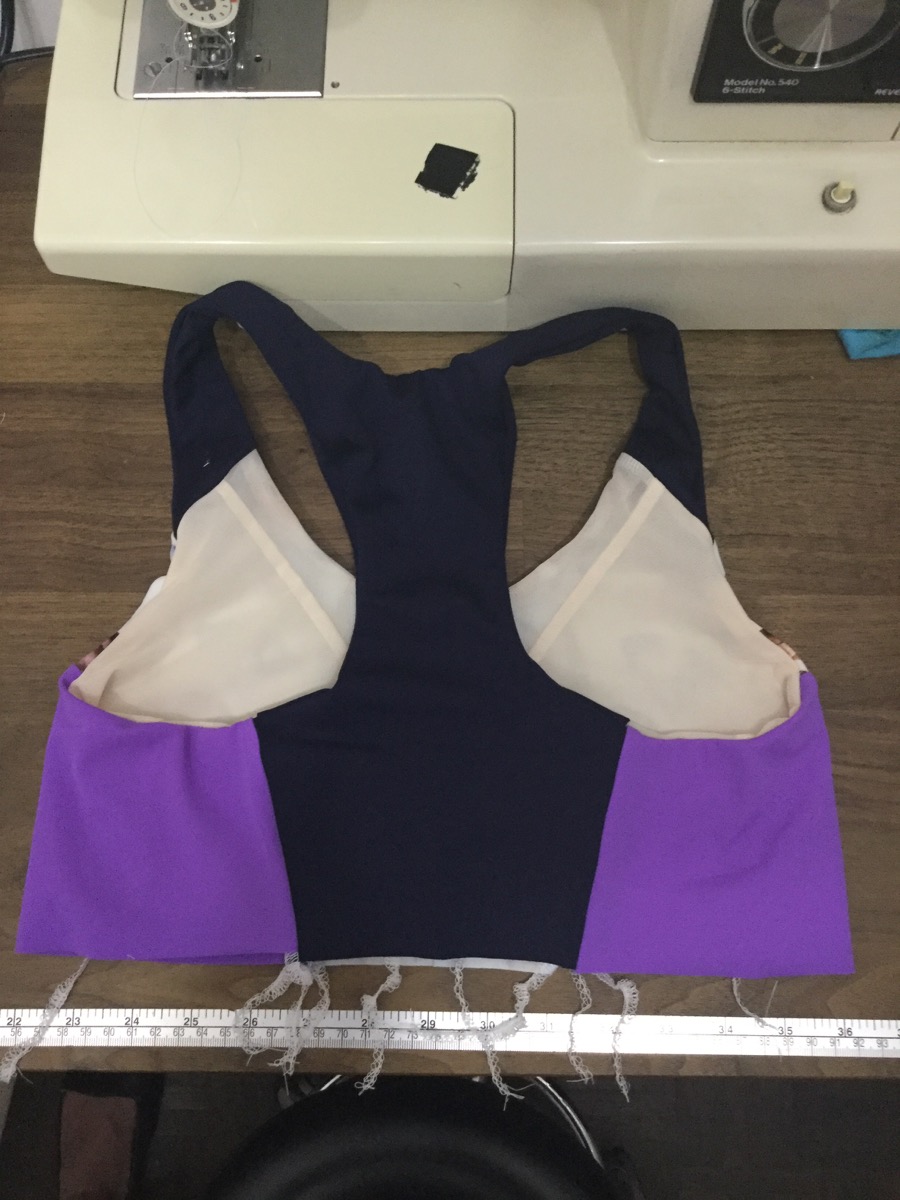 Again, with the clear elastic edges, after you flip everything right side out, it just doesn't look super sharp and neat (like you can see in the flat lay photos). I resisted the urge to topstitch all the edges flat – turns out that when it's worn it lays taut against the body so you can't see the lining anyway, so hurrah!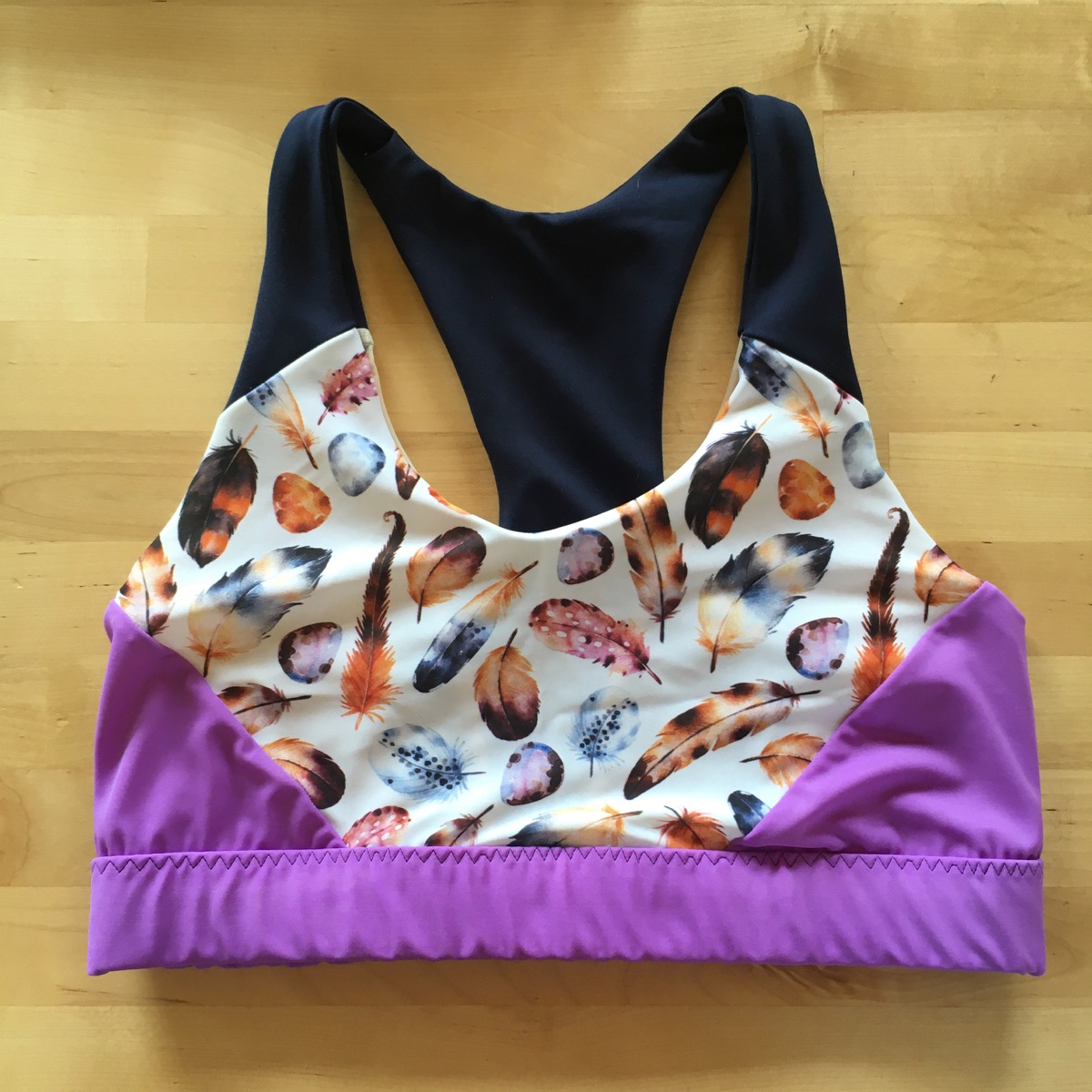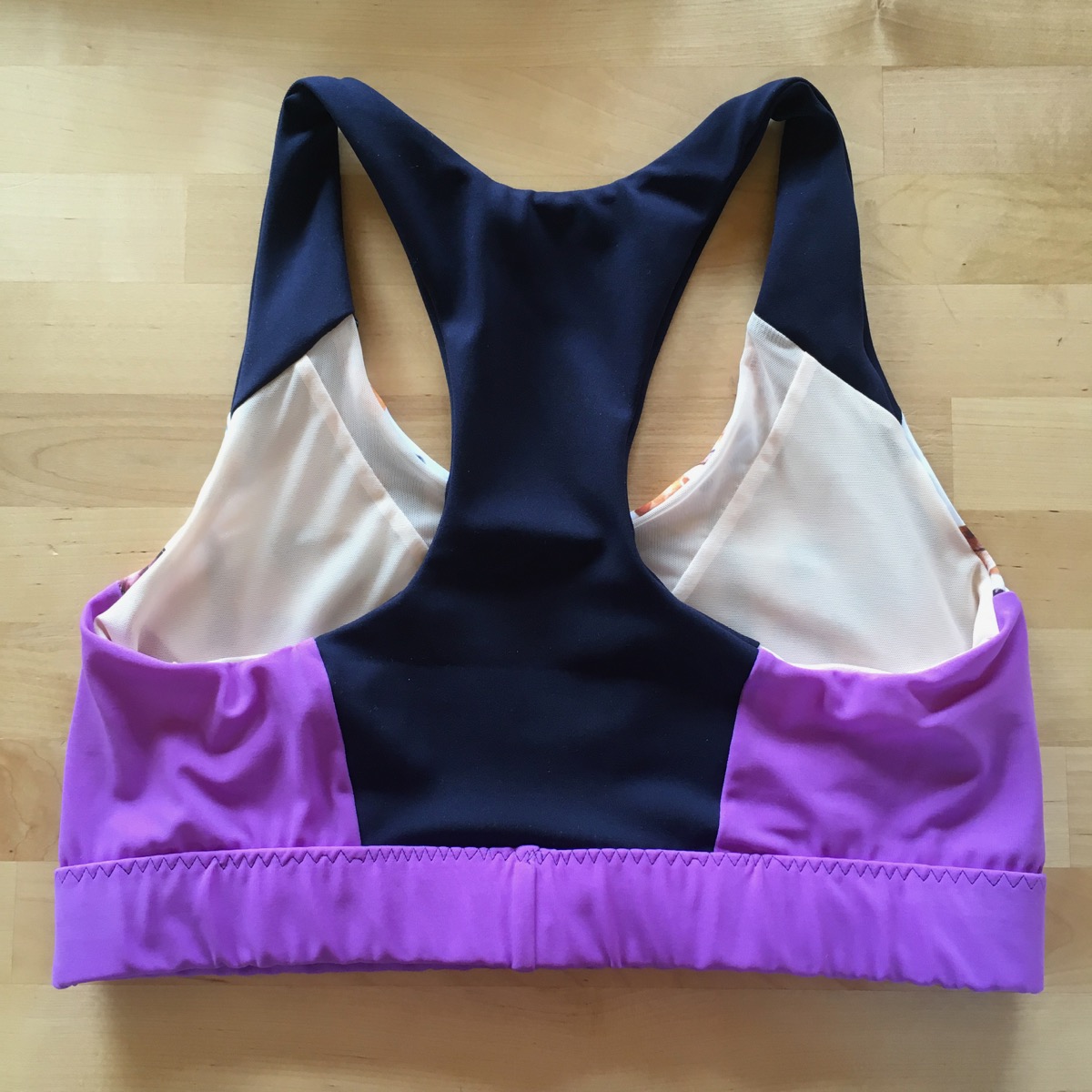 Another thing I really like about this pattern is that it's a nice clean finish inside, with literally the only exposed stitching being the very last topstitching for the elastic underbust band. So if you're extra sensitive to chafing you can't get much better than this in an own-sewn bra!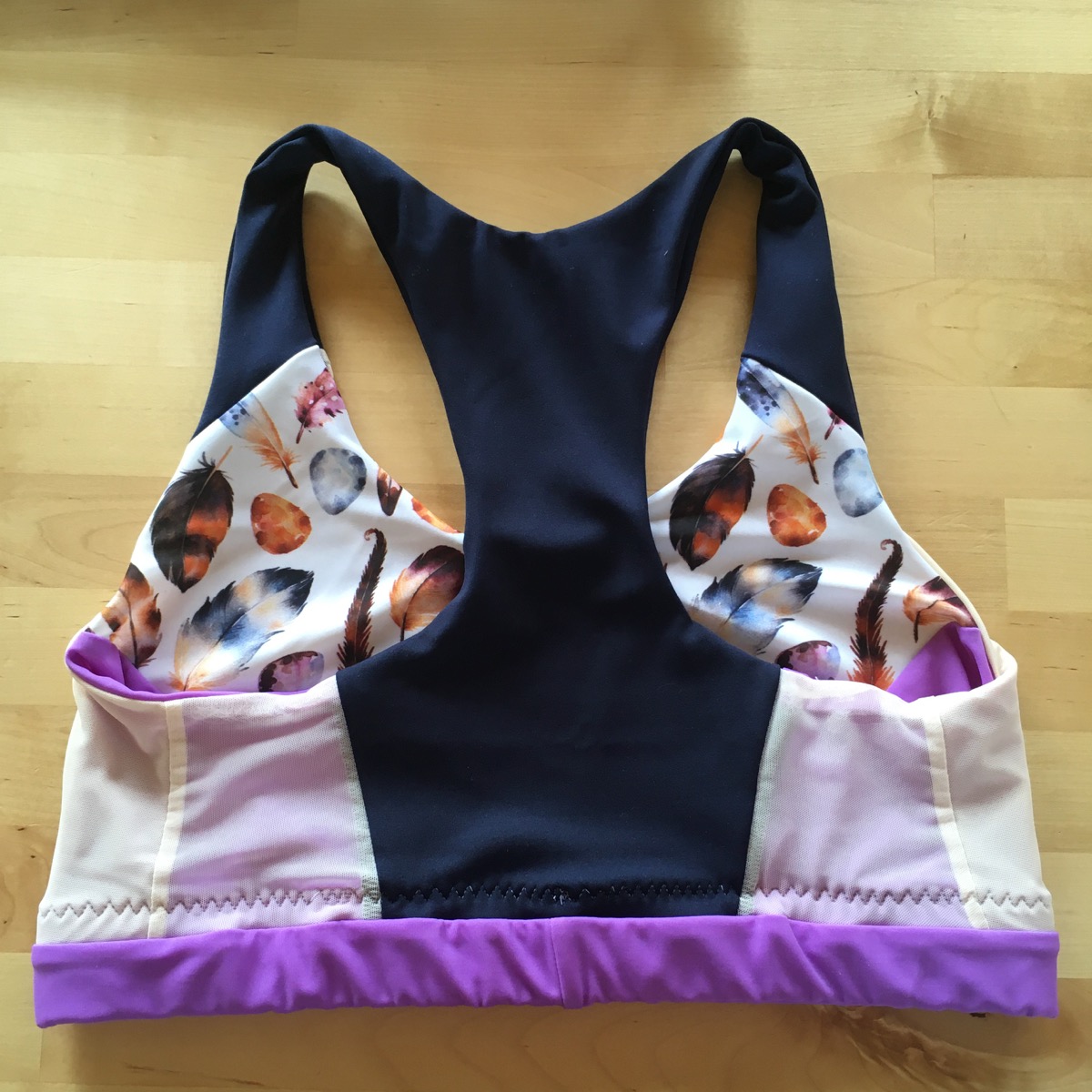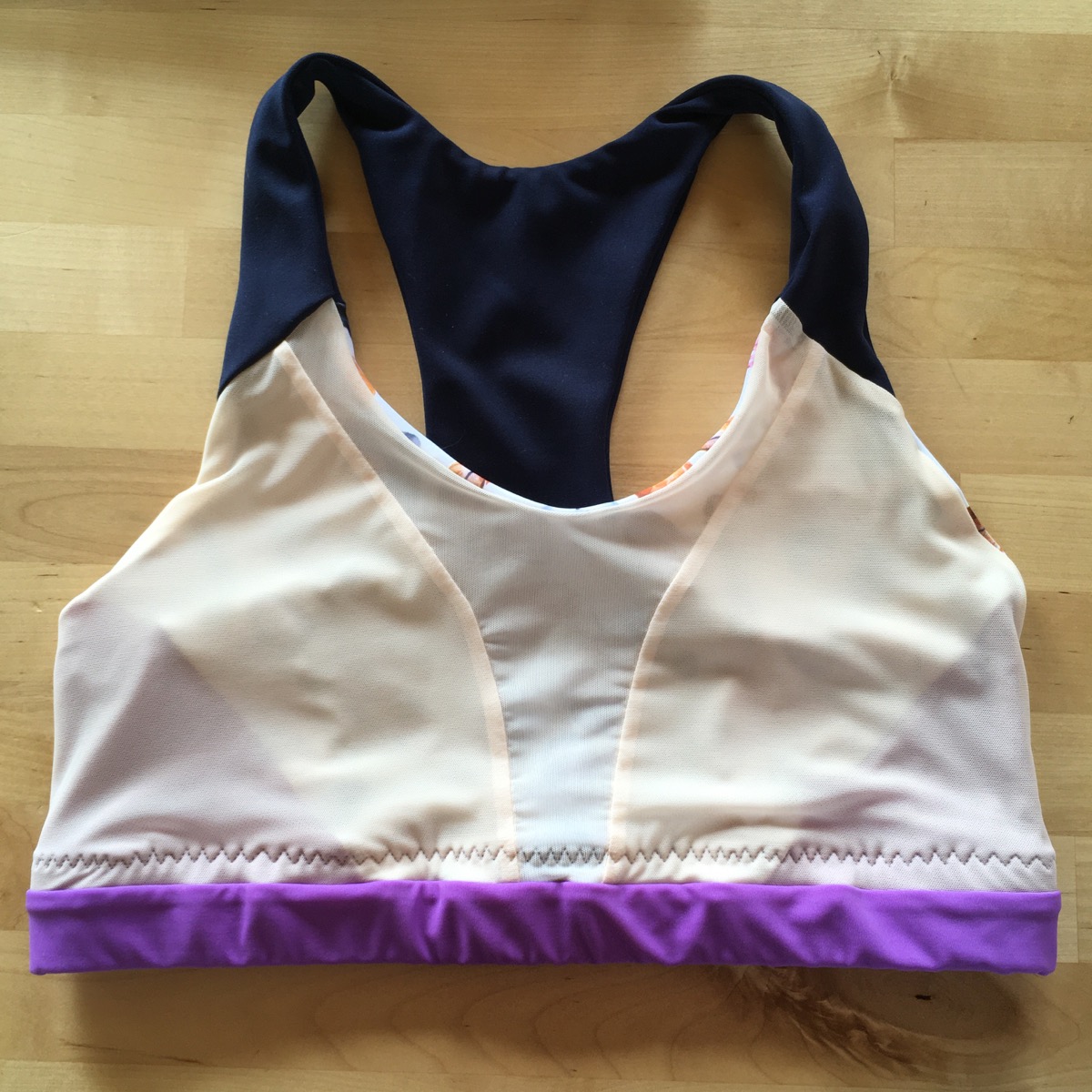 The fabrics here were all scraps from my deep activewear stash – the feather print was originally from Fashion Formula which I used in this Winter Base Layer top a few years ago along with the navy, and I think the purple was from Funkifabrics. I've paired it here with one of my Threshold Shorts pattern samples and took these photos after an hour-long run on my treadmill, so forgive the authentic sweat!!
In any case, it's nice to have another good-looking sports bra to add to my collection, and since I've got a cycling set in my Summer Sewing Plans I may as well try the crossover back view and see how supportive that is compared to the Y back (since if it's not as supportive, that's absolutely fine for cycling!).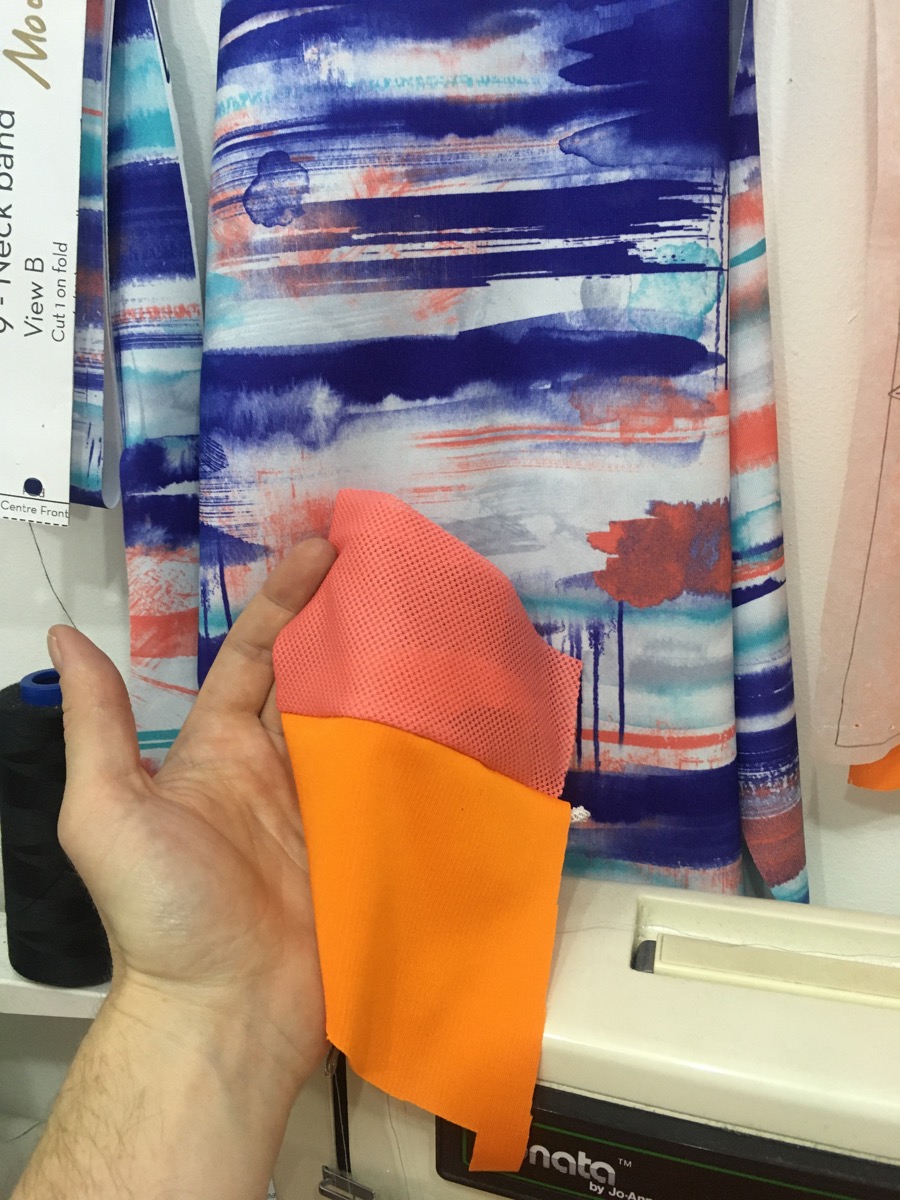 I've been on a bit of an activewear sewing kick in the past week, so I've got a few more tops to show you soon, too!