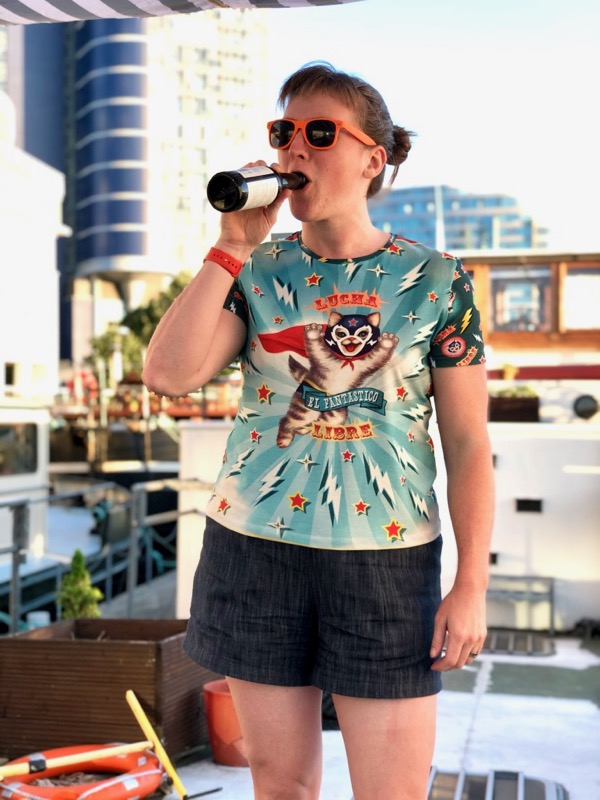 Happy Friday everyone! I sewed this a few weeks ago when I was in desperate need of a pick-me-up so I went off-plan for a purely joyful sew! It's all because of this incredible fabric I found, the Lucha Libre kitties cotton jersey from Like Sew Amazing. I mean, how could I not click buy?!
Sarah had actually had some of this jersey in stock before, but it pretty much sold out immediately – I pounced on this the second I saw she got stock back in, and I'm glad I did, because that round sold out quickly, too. She actually restocked this last weekend, and (yep, you guessed it!) it sold out again. So what I'm saying is, if you want this fabric, definitely follow Like Sew Amazing on Instagram and keep an eye on her IG Stories so you can pounce when she gets another shipment.
Because of the design, this is actually sold as 60cm long panels rather than by the meter, so I'm glad I bought two panels as I needed both to make an adult-sized teeshirt! The fabric is actually split in half down the middle, with one half being the single kitty, which I used for the front, and the rest of the width is the all-over print that I used for the back and sleeves and neckband. I've got most of the second single kitty left plus a little bit of the all-over print so I've got some hilarious panties planned with the scraps!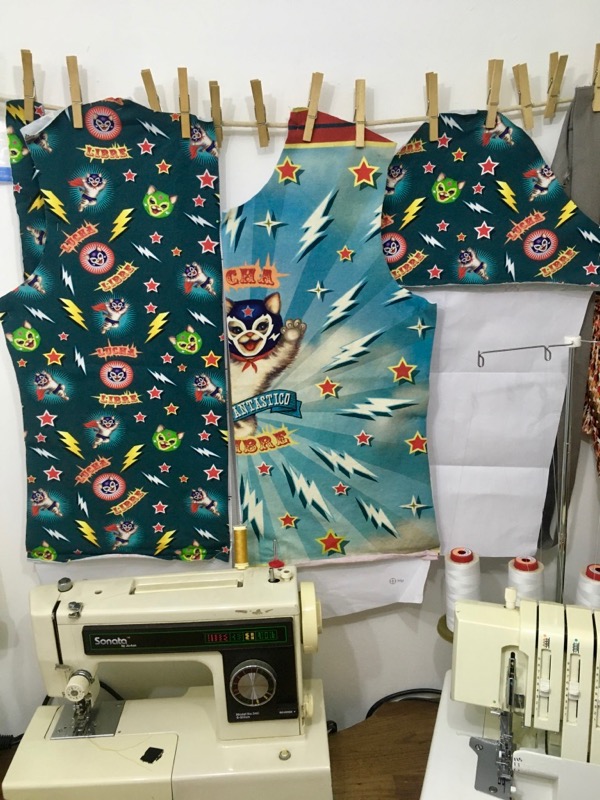 I used the Loose Fitting Top Block from my "Sew Your Own Activewear" book (my go-to teeshirt pattern these days), and after the sheer amount I've sewn, I could make this in my sleep! The real thought went into the cutting, and then this pretty much sewed itself.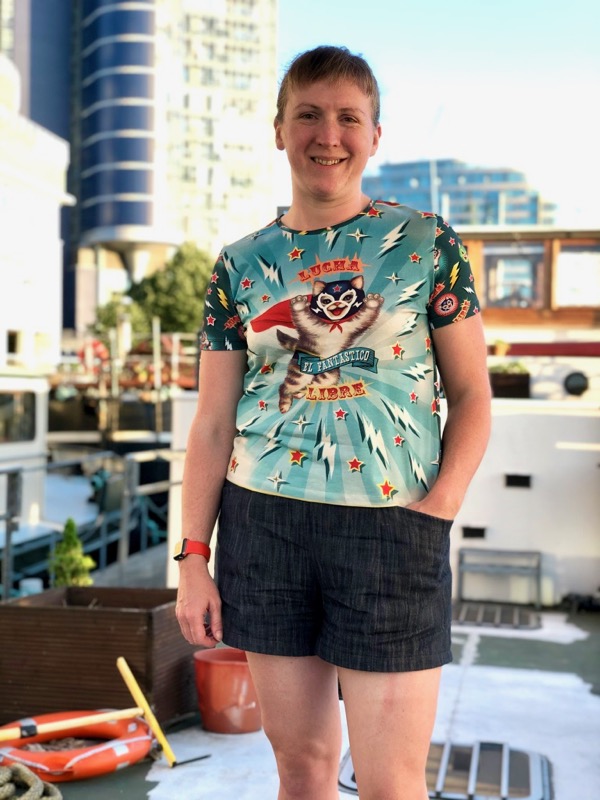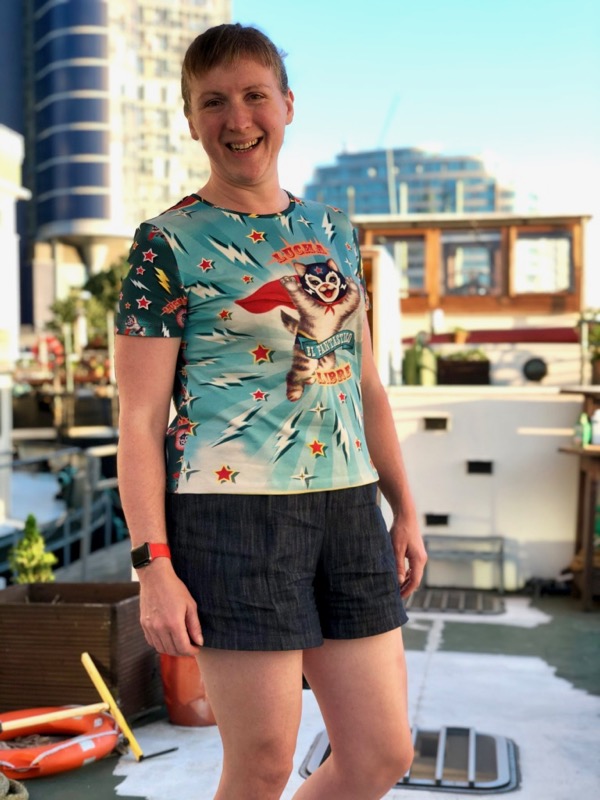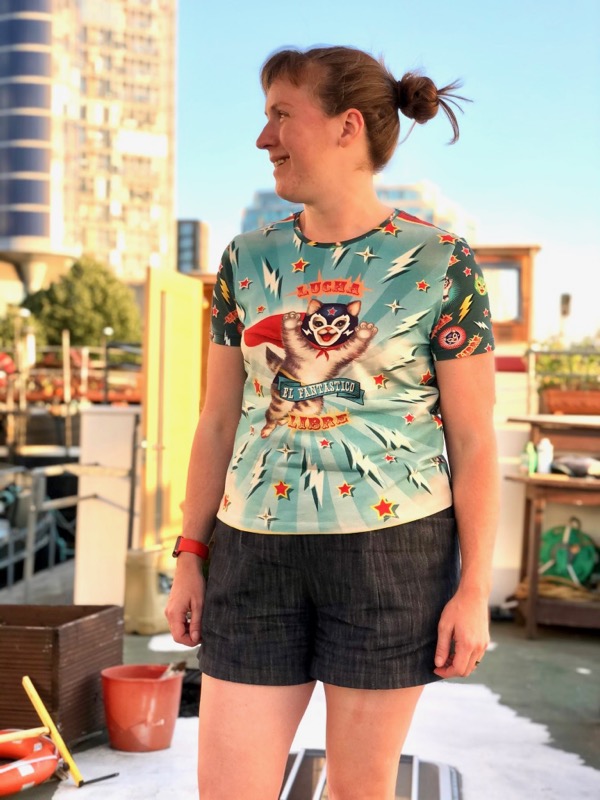 This shirt just makes me inexplicably happy in the same way my bonkers kitties & bunnies raglan teeshirt does – it makes other people laugh and smile too!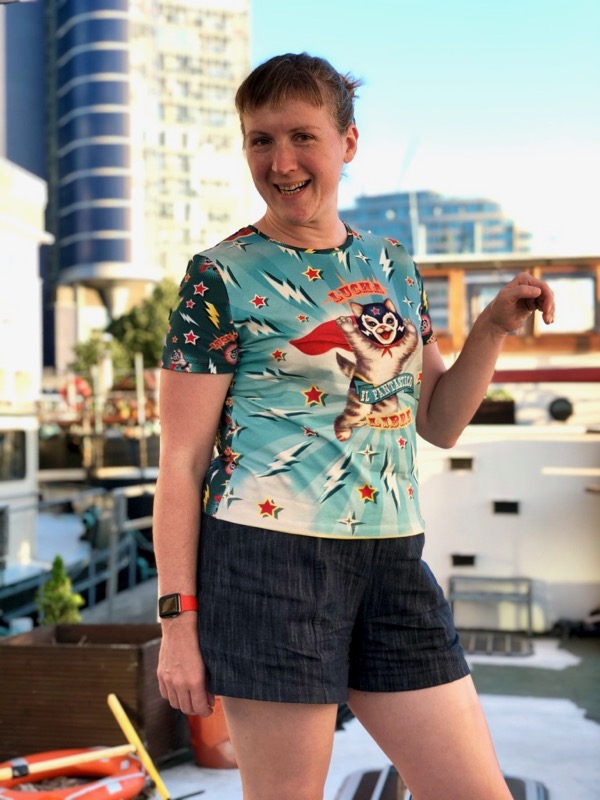 I've paired it here with my linen-denim Pietra shorts, which I also made and adore…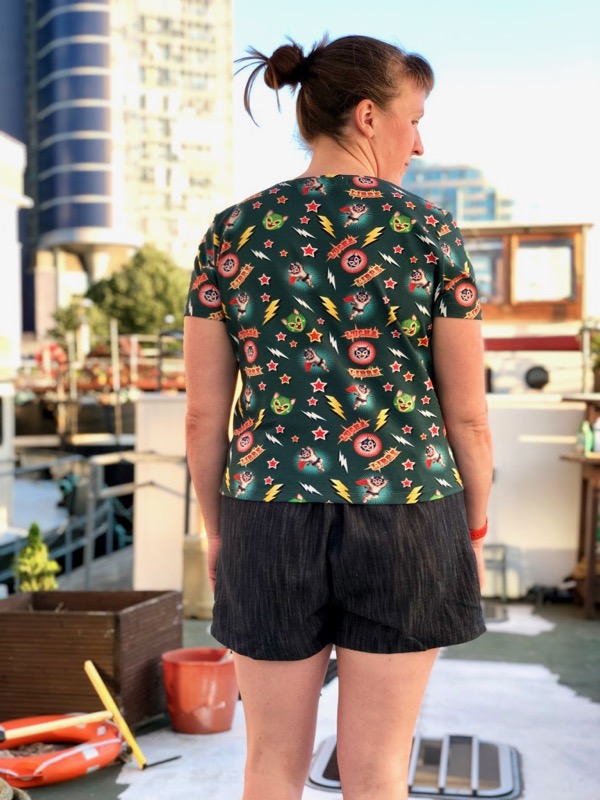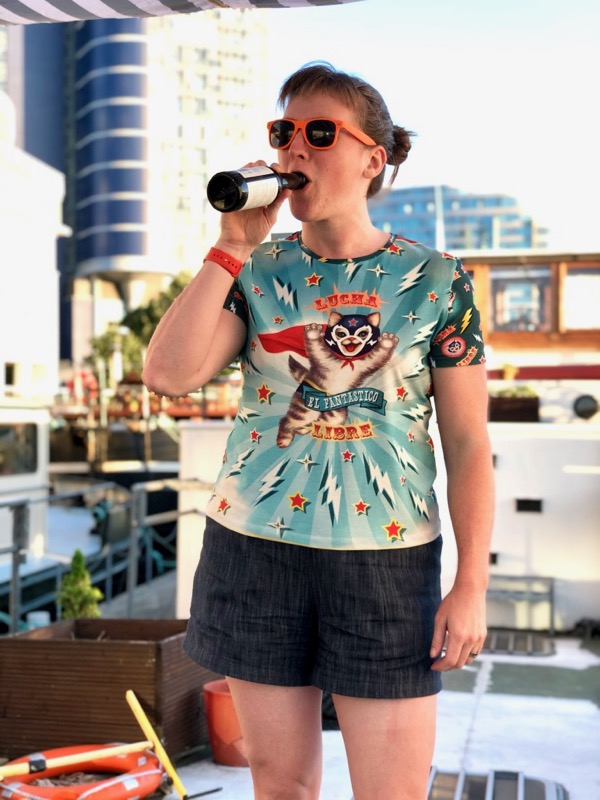 I may not be in the office but I am already the envy of my office WhatsApp group!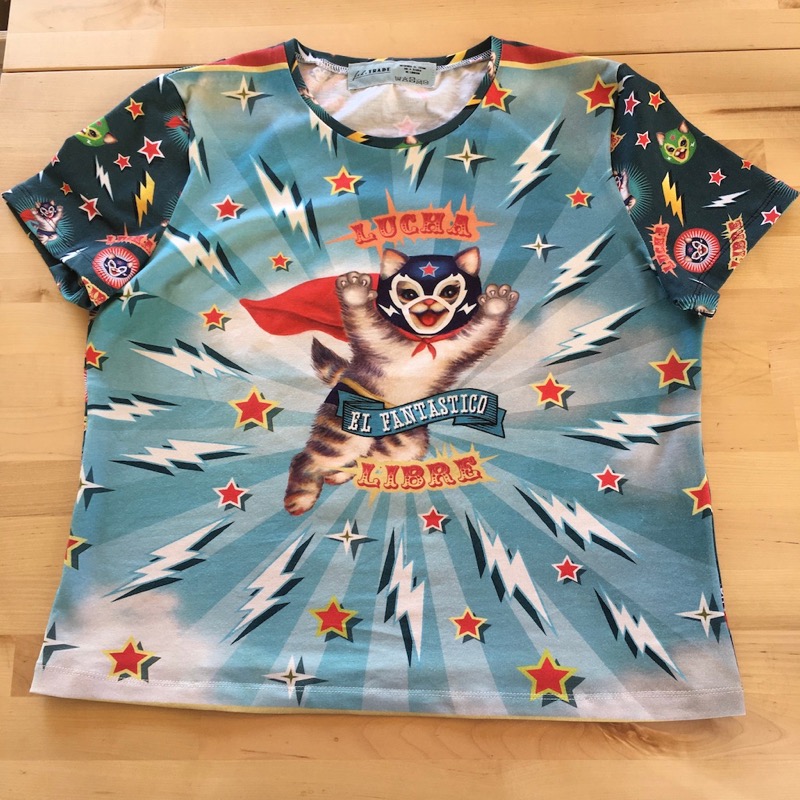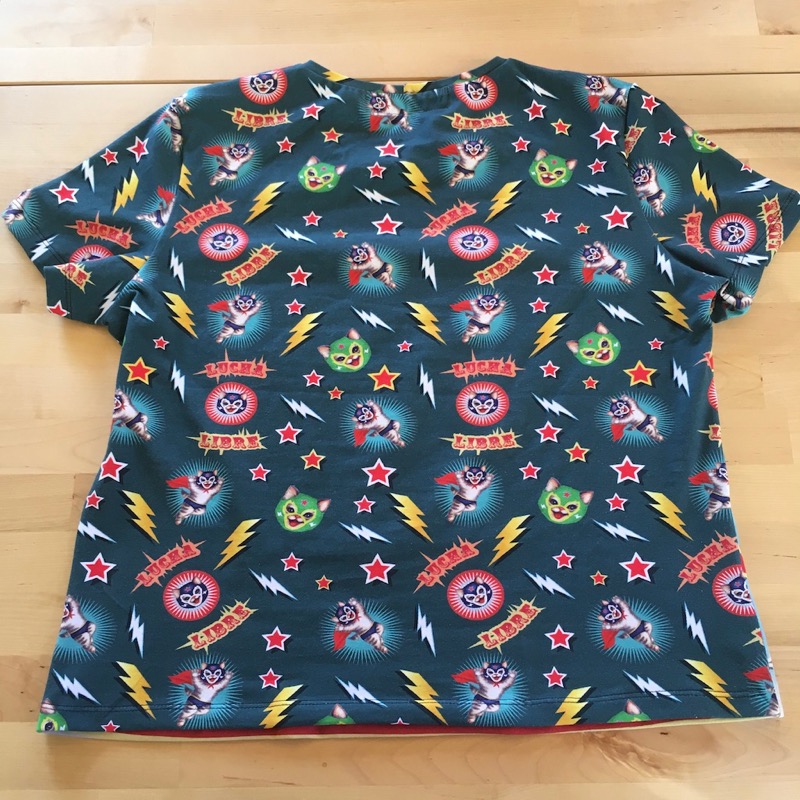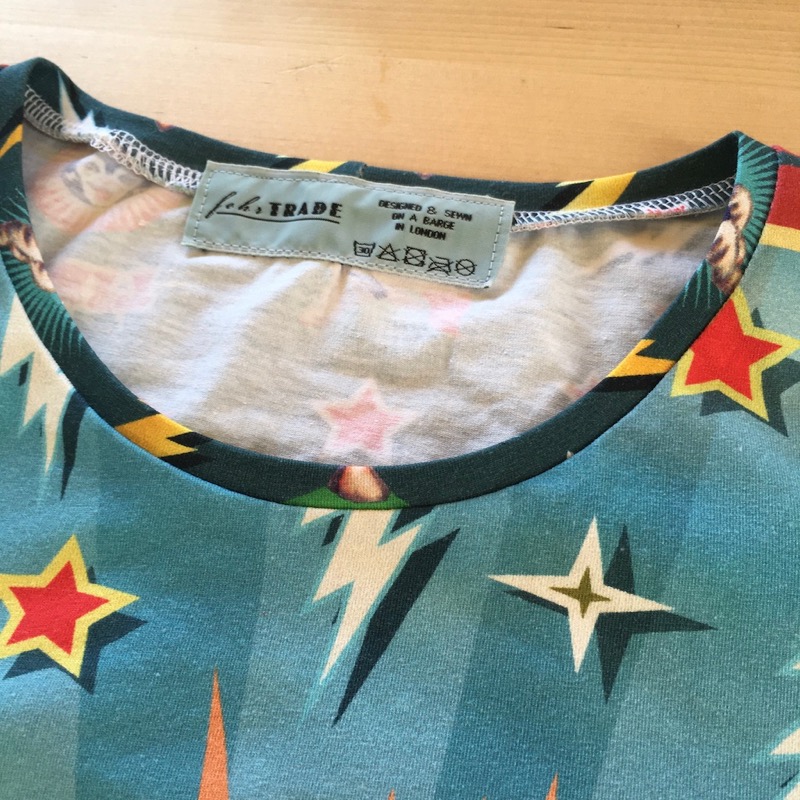 Who else has got a weakness for novelty jersey prints?? Share your speciality in the comments!