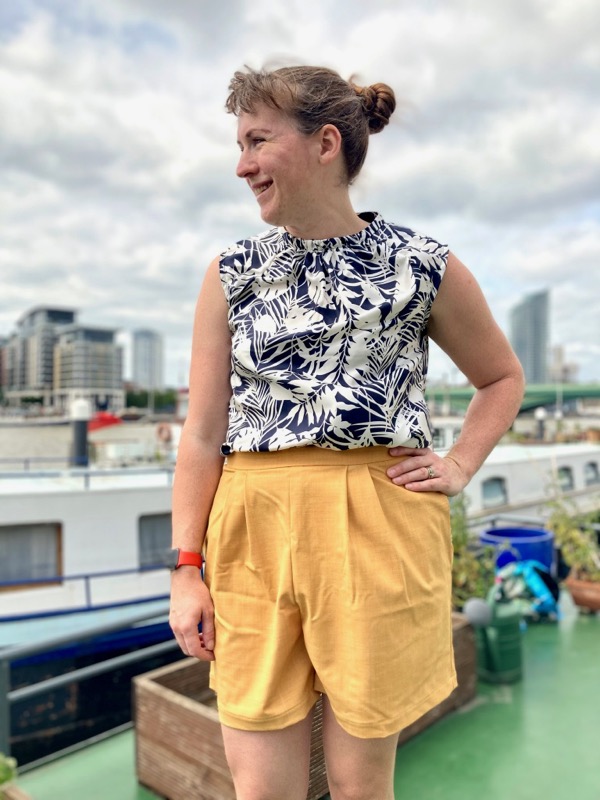 Now that I'm staying at home all the time (and will continue to do so until there's a vaccine, to be honest) I'm finding a need for shorts in my wardrobe that didn't really exist when I spent the majority of my week in a climate-controlled office. I absolutely l-o-v-e the denim Pietra shorts I made at the start of the summer but I thought I'd branch out and try a different pattern for some stretch wool suiting that I bought at the same time as the linen denim I used in the Pietras.
I bought this lightweight, mustard wool blend suiting from New Craft House (now long gone, as nearly all their fabrics are fashion industry deadstock) and it's absolutely perfect for these shorts! Some people think wool is only for winter, but it's a great year-round fabric if you get the weight right, and this isn't itchy in the slightest, either. I overlocked all the edges of my pieces as soon as I cut them to prevent fraying, but I constructed this on the sewing machine.
I was tempted to make another pair of Pietra shorts with this fabric but instead I thought I'd try the Seamwork magazine "Heidi" pattern since I had it printed onto A0 ages ago but never got around to sewing it. These are a pretty basic pair of pleated shorts with a side invisible zipper, two pleats in front, back darts, and a faced waistband.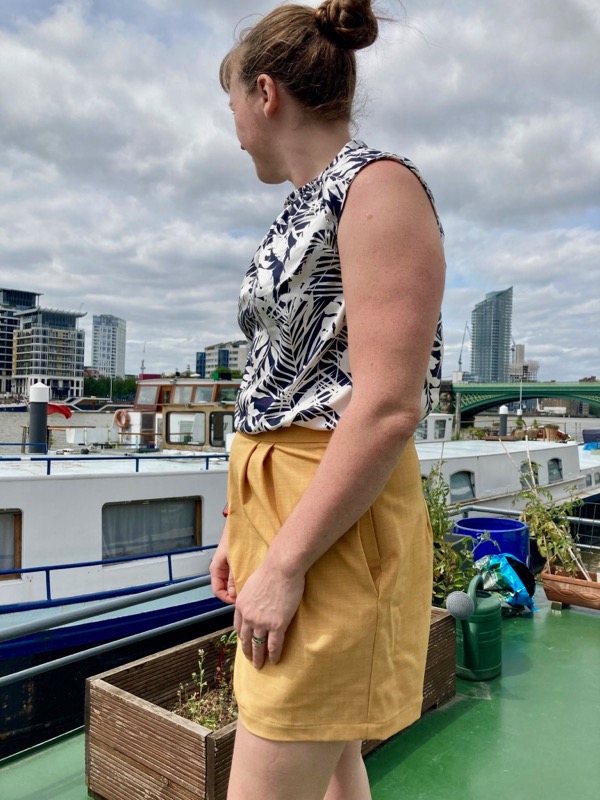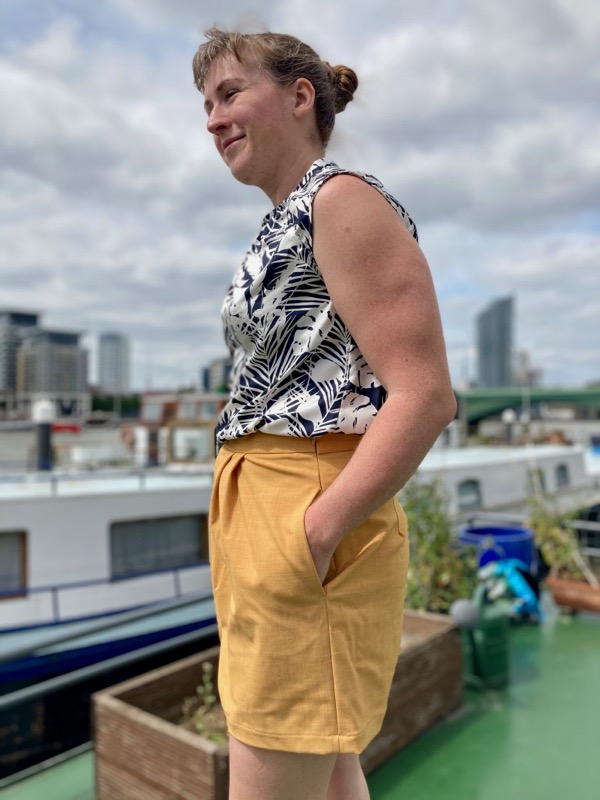 Did you notice how there was no mention of pockets in that description? I mean, who wears shorts that don't have pockets?!
So I added inseam pockets (coincidentally from the Seamwork Tacara dress because that was the handiest pocket piece lying around in my sewing room), but I should've just googled a tutorial for "sewing inseam pockets with an invisible zipper" from the start instead of forging ahead, unpicking, and then reading a tutorial to refresh my memory…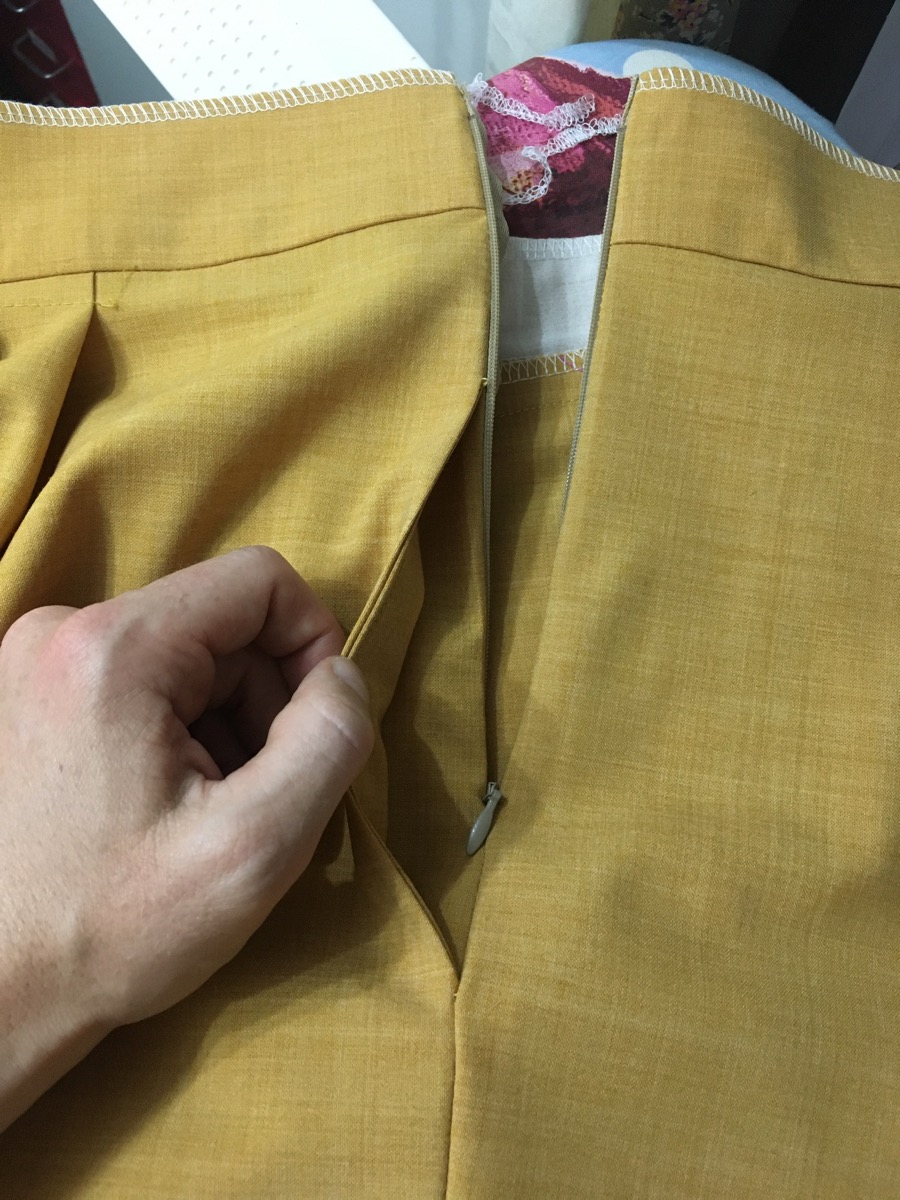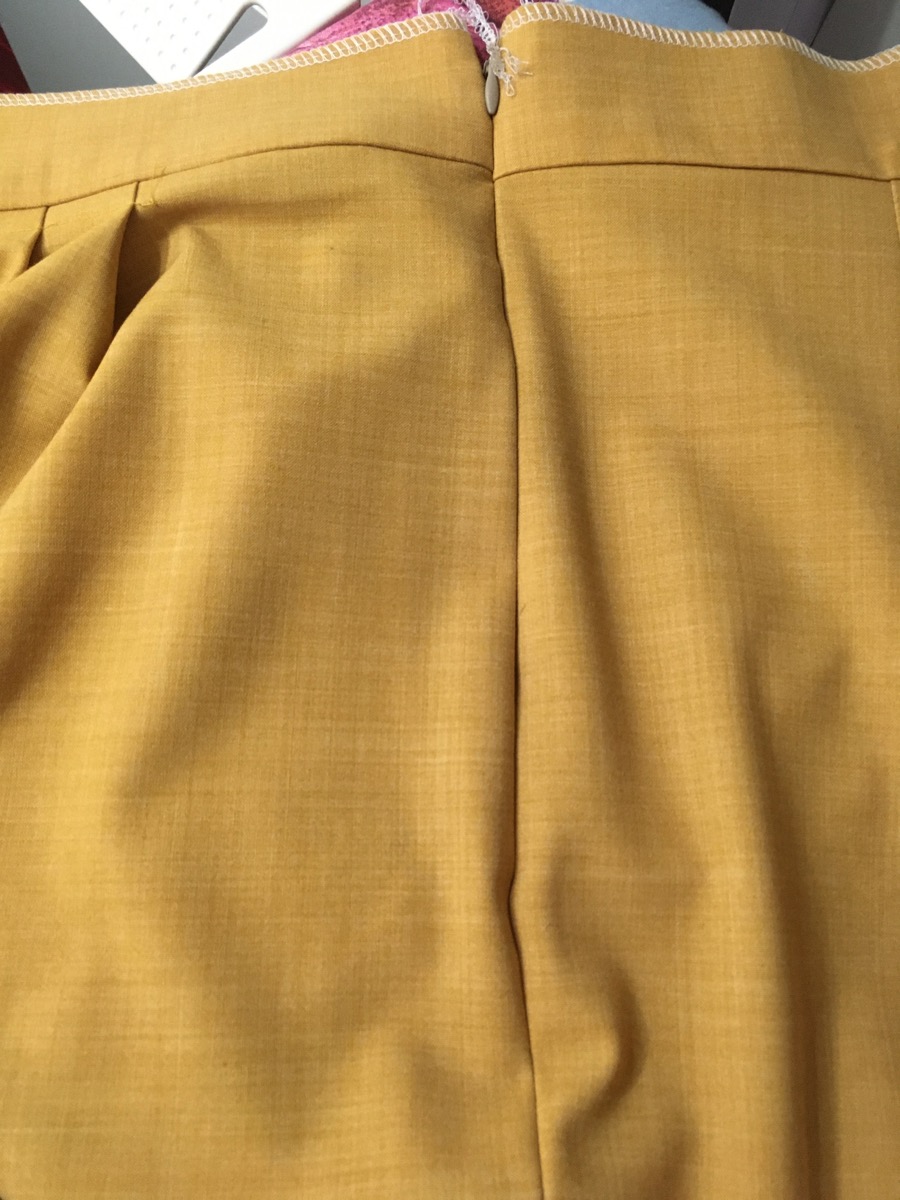 They open up a little when worn but I'm totally fine with that!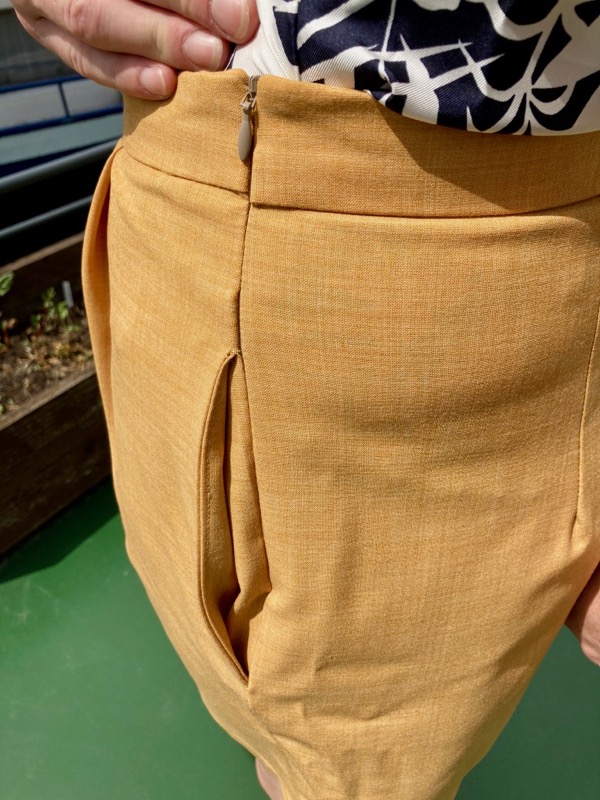 This was a really straightforward pattern (without the invisible zipper & pockets!), but the instructions were absolutely riddled with mistakes! At one point they switched up the inner and outer waistbands, they said to press the back darts towards the centre front, and generally it just seemed like no one had proofread it before it was released. This pattern has been out for several years, which made me wonder if it's been updated in the meantime, but no, after a fresh download just now, the mistakes are still there. Boo.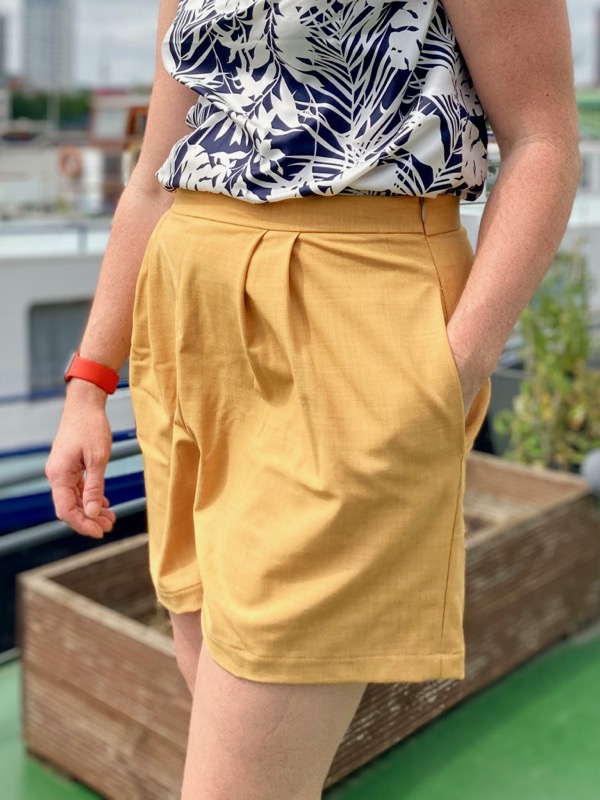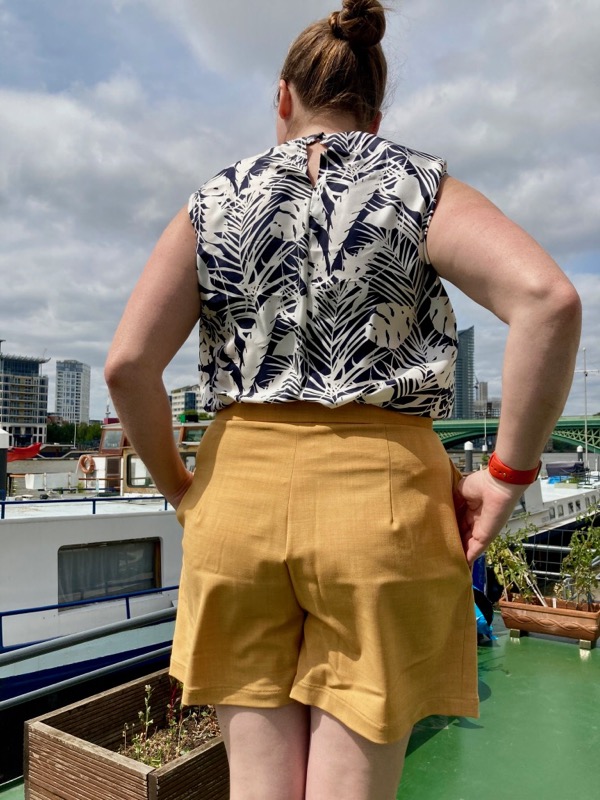 It's been a long time since I've worn pleated shorts as I always felt they came with the risk of adding a few pounds to the wearer, and I can't say I'm 100% convinced by these. I edited my photos carefully and it was a very windy day when we took these photos, but in some they were positively bellowing out!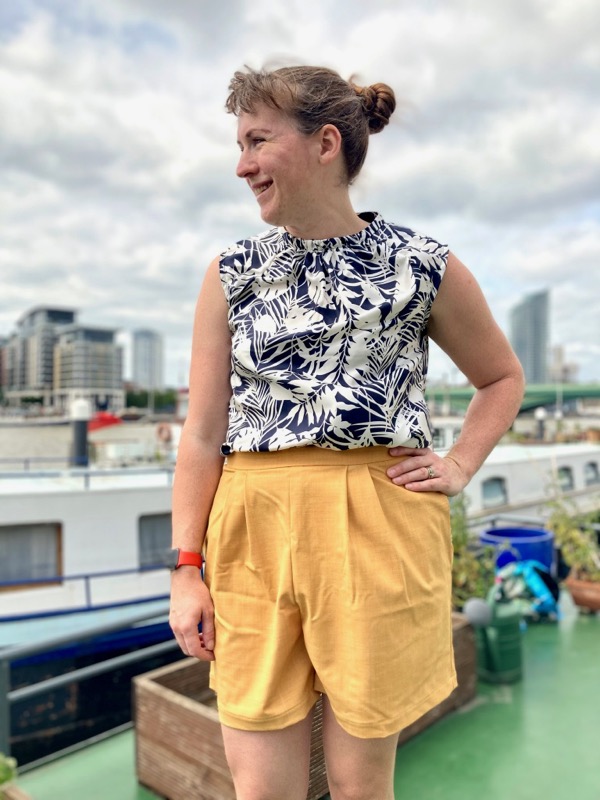 The blouse worn here with the shorts is also new, and I'll be sharing details of it later this week. Anyone care to guess which pattern it might be?