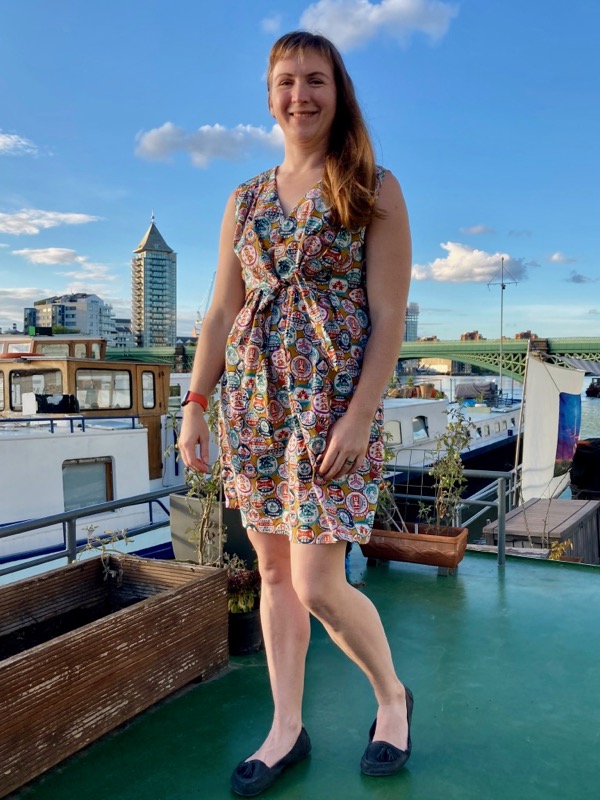 I have lost my sewing mojo. I think it occurred because I actually completed both sewing plans I laid out at the start of summer (casualwear and activewear), and then I realised that I really don't need any more clothes. And with no events on the horizon to sew for, I'm kinda left a bit deflated. I actually sewed this dress a few weeks ago, more for something to do but also because I really liked its sister dress, but with summer waning, I'm not sure how much opportunity I'll have to wear it.
One aspect that drew me to this project was rediscovering this fabric in my stash when I was hunting around for anything to turn into face masks earlier in the summer. I'd kinda forgotten about this cotton fabric that a friend had bought in Tokyo and brought back for me. Its bright and cheery bottle cap print spoke to me now, bringing a bit of a holiday feel to my home-bound existence. It was a narrow width fabric but my friend had the foresight to buy plenty of it so I didn't have any struggle fitting McCalls 7381 into it.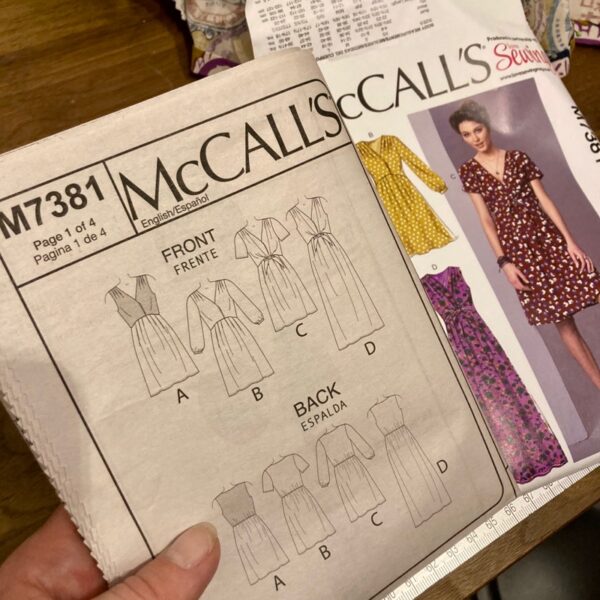 This pattern was free with an issue of Love Sewing magazine a few years ago, and I actually made it into a day dress using a different Japanese cotton brought back at the same time. I wear that dress a lot when it's super hot out, so I thought it'd be a nice and easy make that I'd be sure to get some wear out of. Previously I'd made the shorter hem, sleeveless view with the button front (A), but this time I made the View C bodice (tie) but sleeveless and with the shorter hem, as before.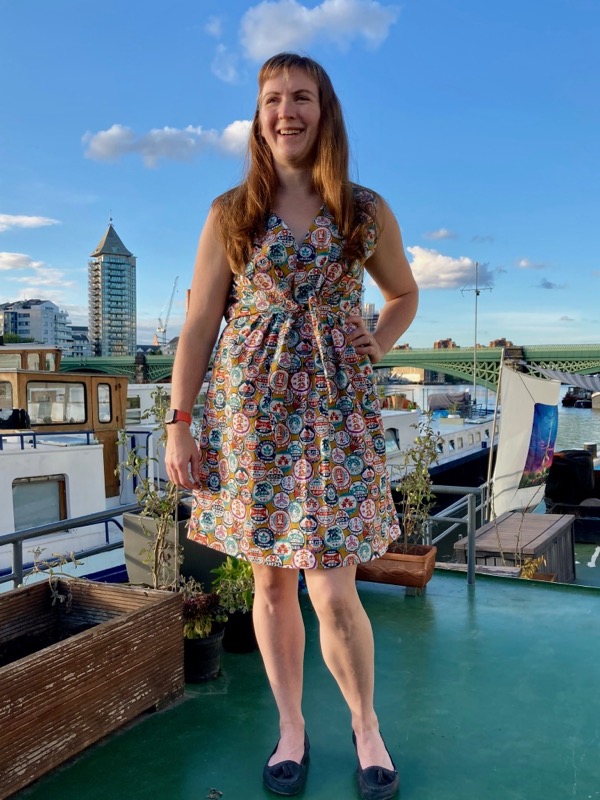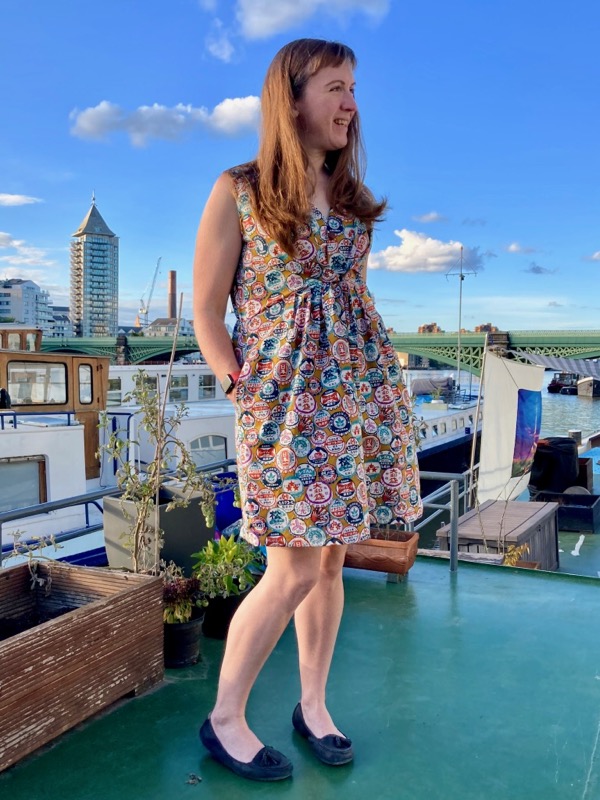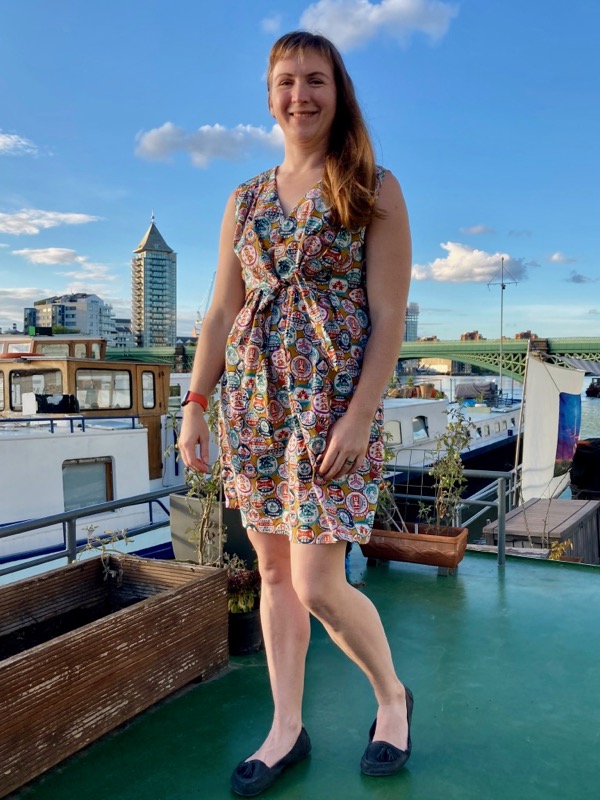 The pattern isn't really designed to be sleeveless so facings aren't provided (only a lining and I am NOT lining a summer day dress!) – I could've drafted some but instead I just used some leftover bias tape from my stash (leopard print, yay!) to make a narrow bias edge for the sleeve openings and back neckline.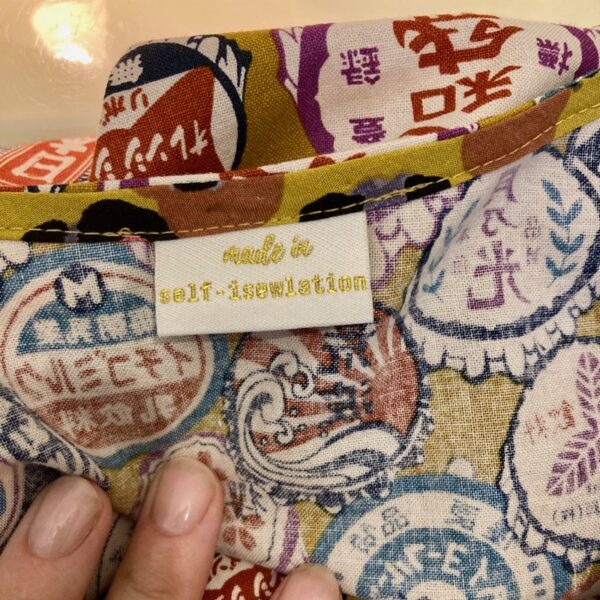 (The "Made in Self-Isewlation" label is quite apt!)
Even though the bodice is a tie, you still need buttons or snaps or something to keep the top of the bodice closed, which is a bit of lazy drafting as far as I'm concerned. I knew from my previous dress that these aren't functional – you can get it on and off over your head without any difficulties. So I added a vintage button, but didn't bother to do a buttonhole because I'll never open it anyway.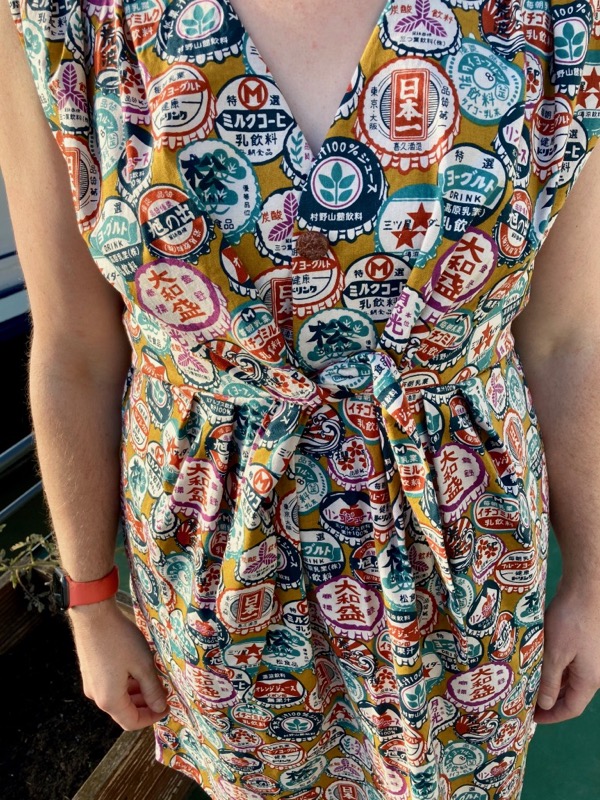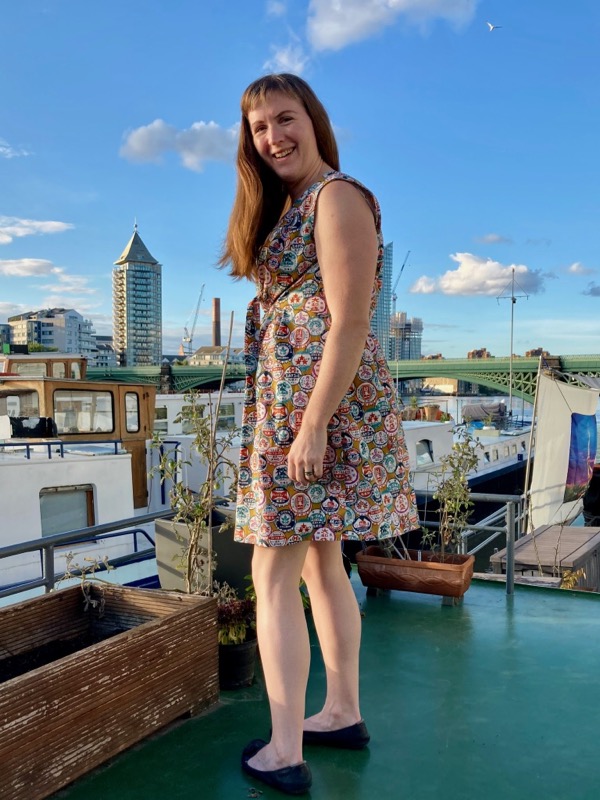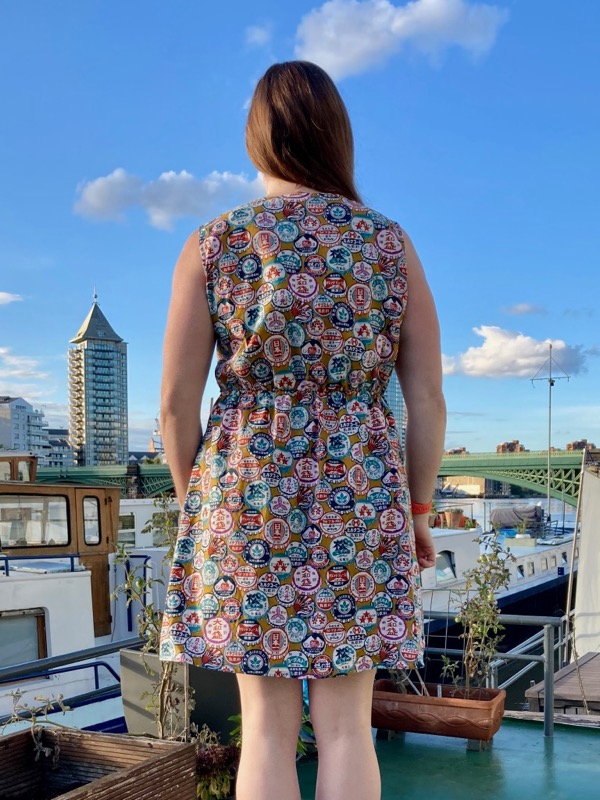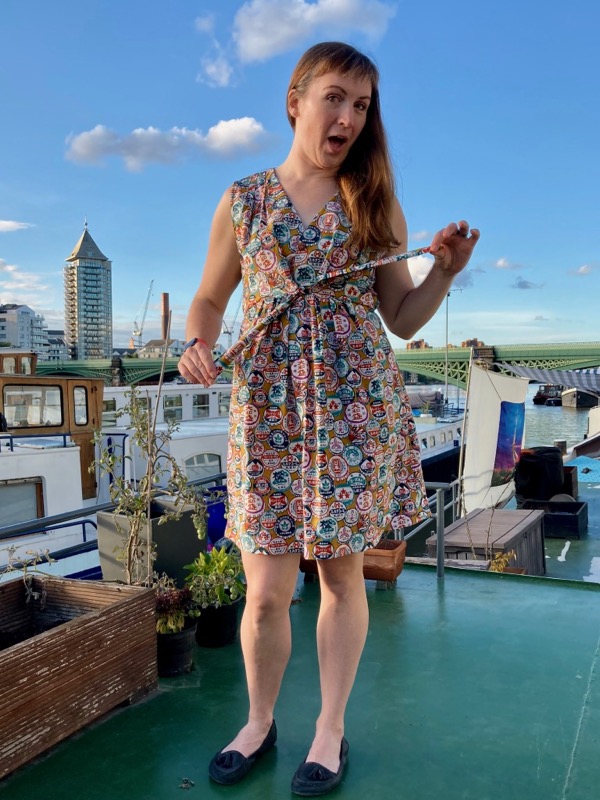 Oh! And I added some in-seam pockets, because every time I wear a dress without pockets, I curse Previous Melissa for not taking the extra 5min to add some in.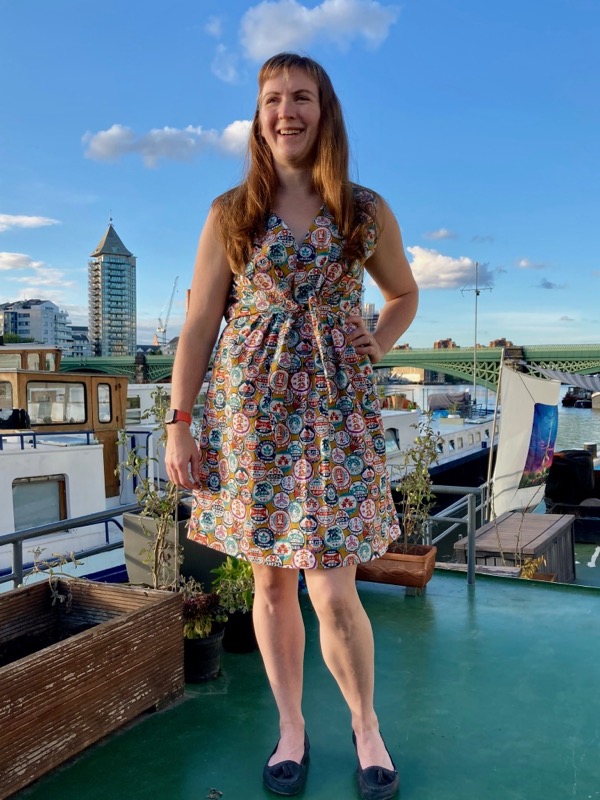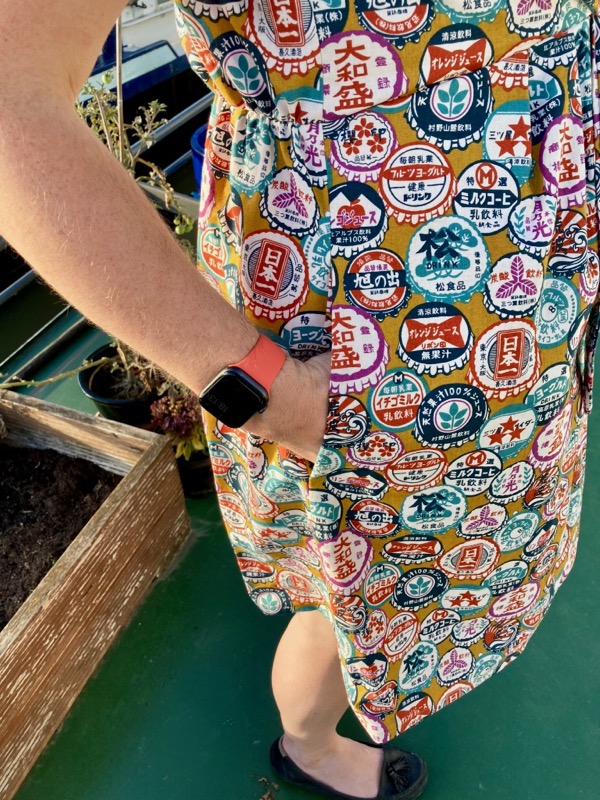 I made a matching mask (of course), and since there's at least a metre of this fabric left, I doubt this is the last you'll see it turn up…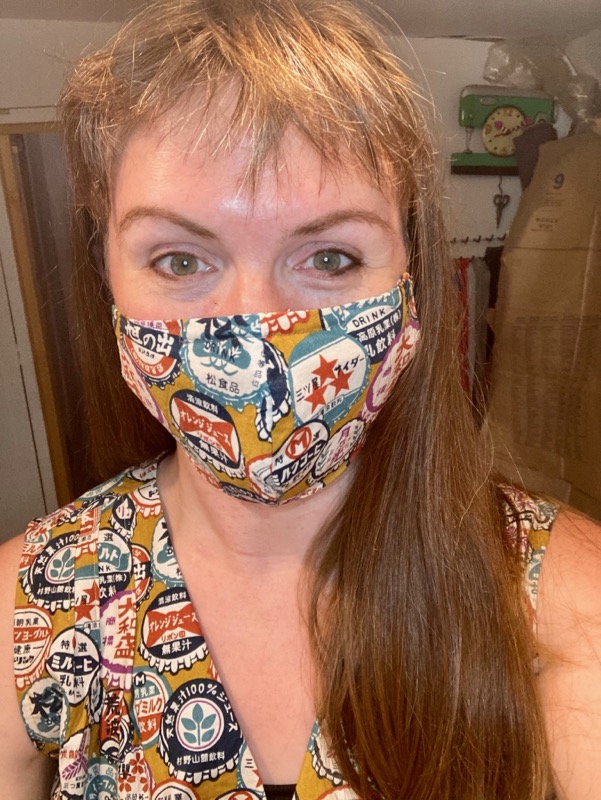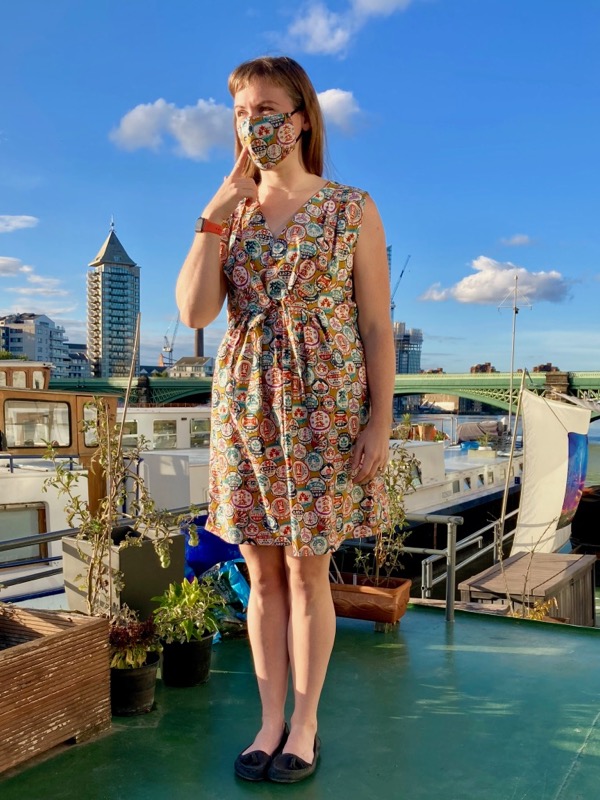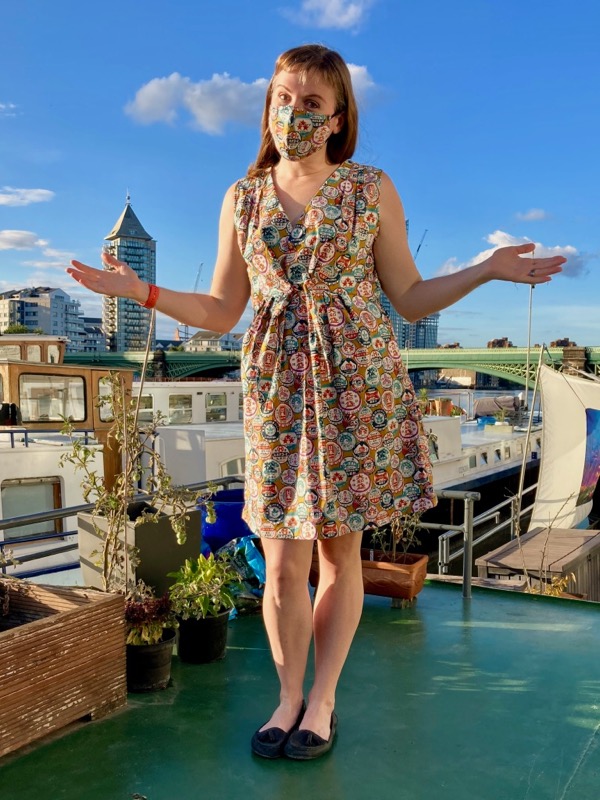 And finally, it turns out I did have a (pretend) holiday to sew for – this dress travelled well to (pretend) Paris!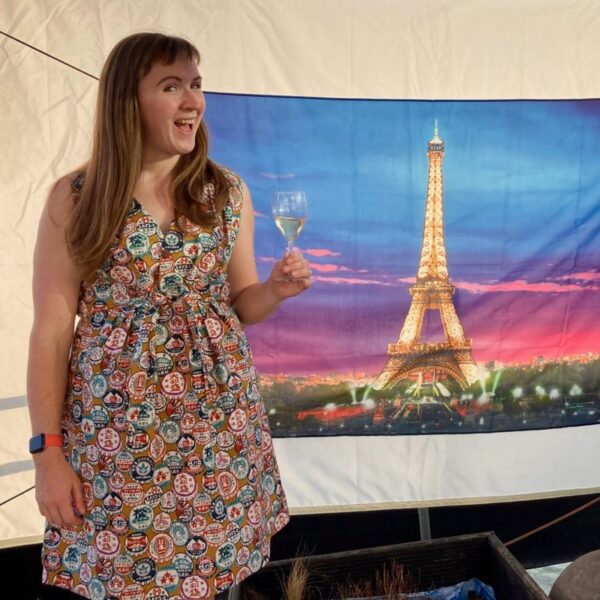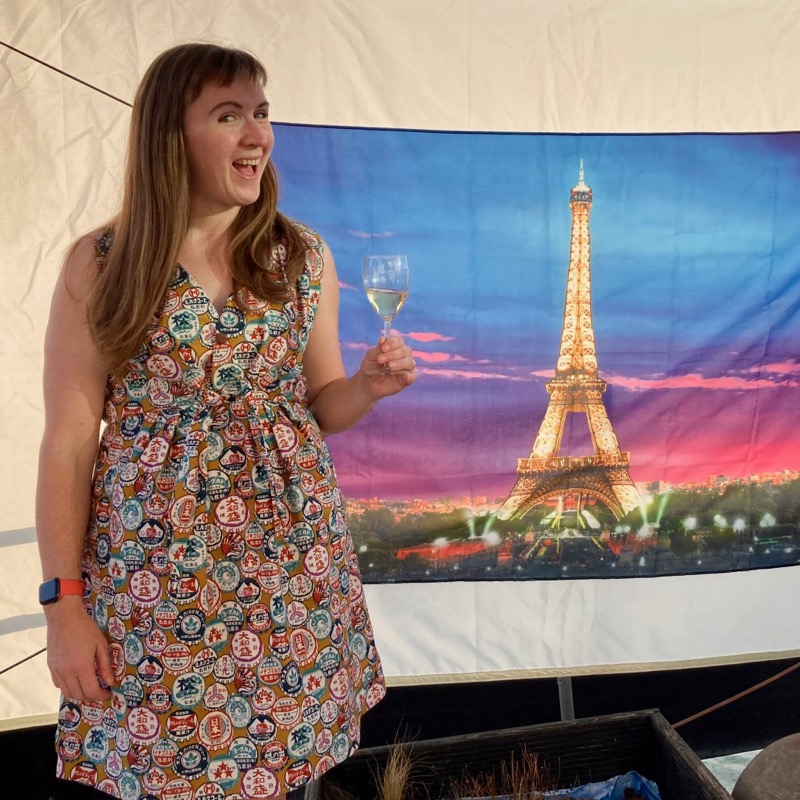 (You've got to make your own events when you're stuck at home for going-on-six-months-straight…)