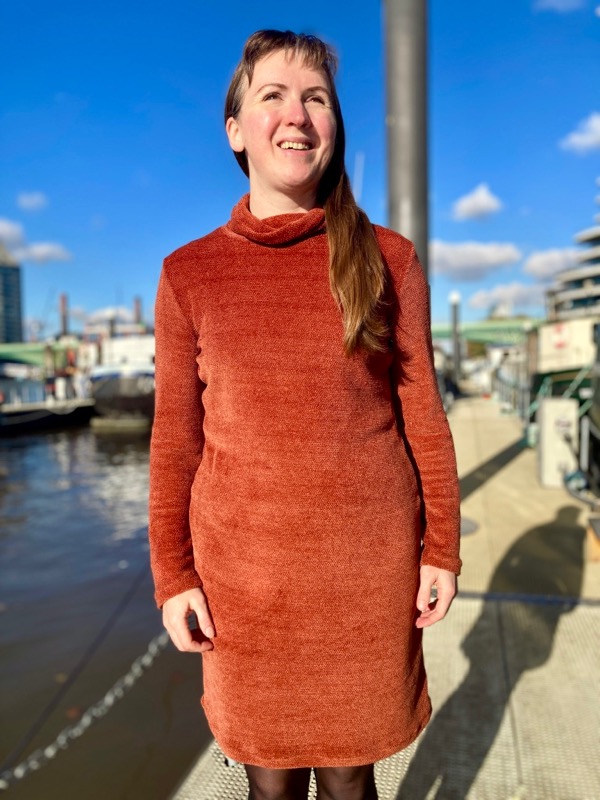 I'm a big fan of chenille. I'm currently writing this while underneath a big chenille blanket, and J has several big chenille jumpers (sweaters) that he pretty much lives in all winter long. So when Textile Express shared photos on their Instagram of a new stretchy chenille jersey, I literally hit the Buy button within seconds!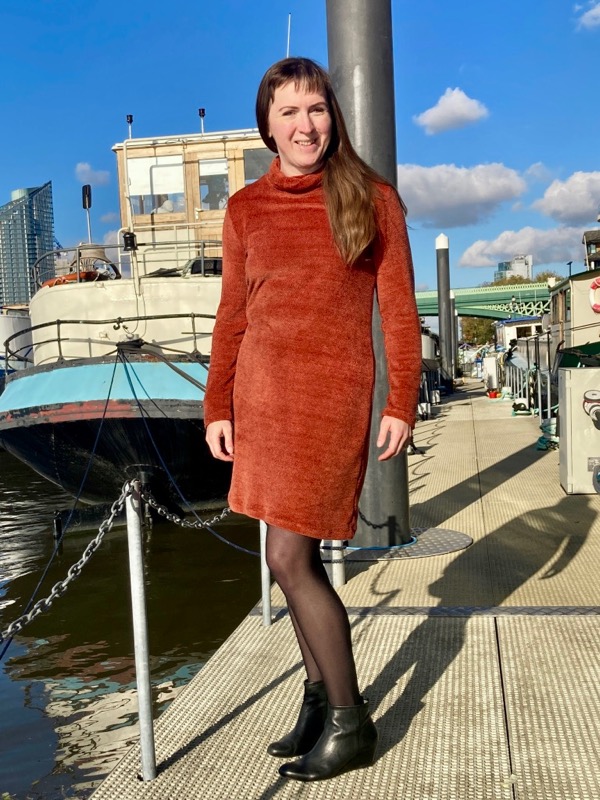 Sadly, I think it was a bit too popular because I can't seem to find either my rust colourway or the navy on their site anymore (and I only ordered a few weeks ago!) but omg this stuff is so soft and warm and stretchy and gorgeous, but without being particularly bulky. The only bad thing I have to say about it is that it shed everywhere, covering every surface of my sewing room in a layer of rust fluff, even after prewashing! Pffff. Happily though, it seems to have calmed down after sewing as it's not leaving any fluff anywhere as I wear it.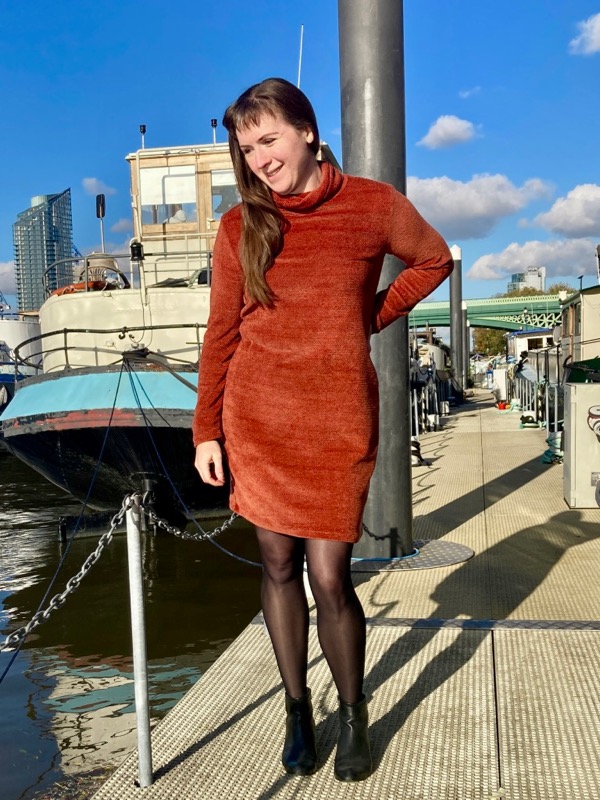 I knew I wanted an easy-to-wear knit dress made from it, so I grabbed my copy of McCalls 6886 (now apparently OOP but still available at The Fold Line for now), which I sewed in a digital floral last December. I love this dress so much and wear it at least once a week, so I figured it was a good bet to use it again. For my previous version I'd used the scoop neckline and 1/2 sleeves, but this time around I used the higher, jewel neckline and long sleeves.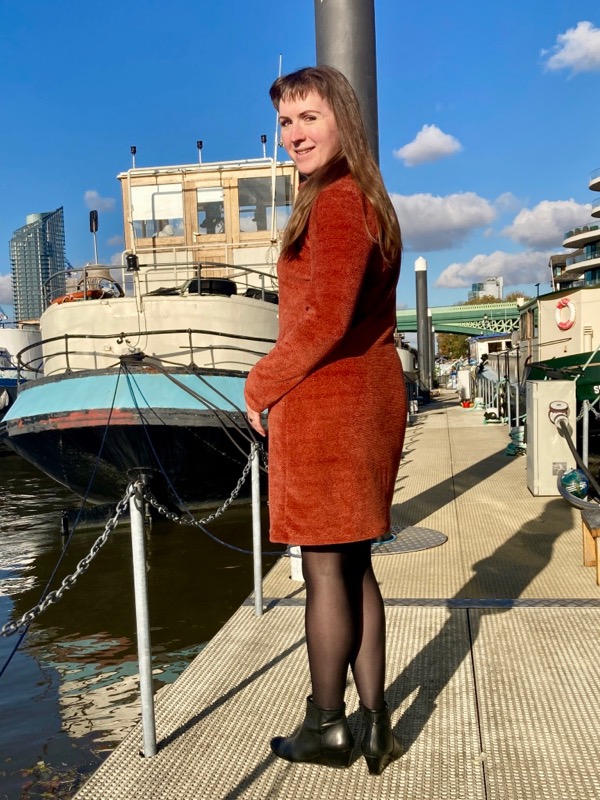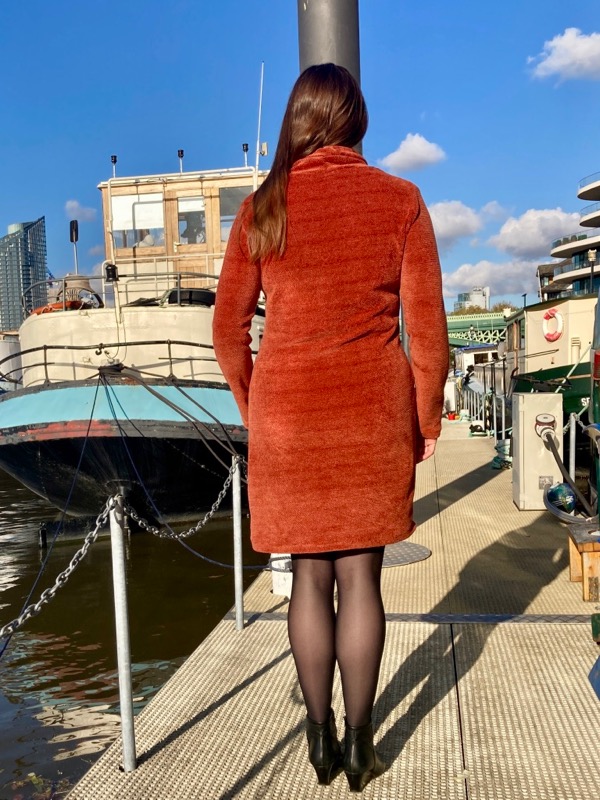 Since I remembered from before that the instructions were terrible on this pattern, I didn't even bother looking at them again (I mean, really – folding down 5/8″ and topstitching on curved necklines like this??) and instead I measured the neckline and drafted a rectangular turtleneck to give this dress the extra cosiness factor. I had to squeeze it out of the fabric I had left though, so there's a seam at the folded edge that pretty much disappears when worn anyhow.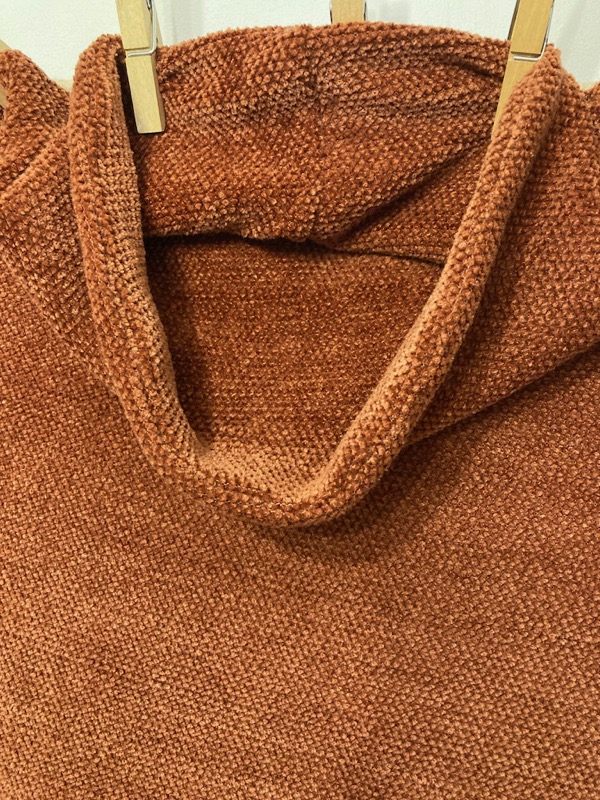 I did all the construction on my overlocker (serger) so this was a super-quick sew, and I did the hem and sleeve hems with my coverstitch machine, where the stitching utterly disappeared into the chenille – even if I squint I can't see them!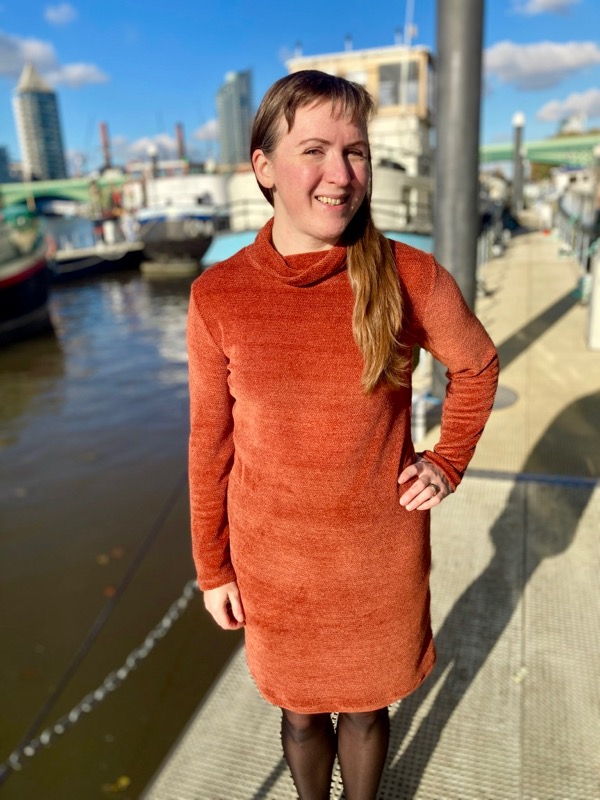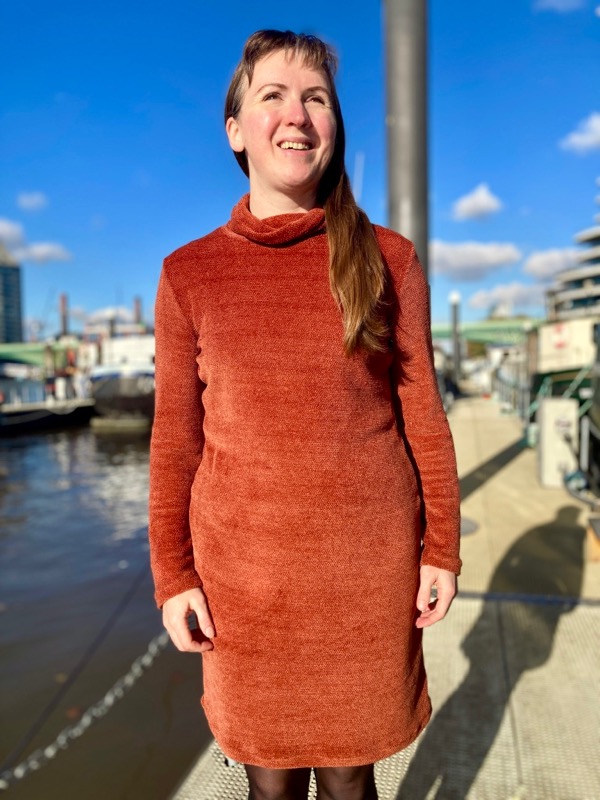 We've had a few especially cold days this week here in London so I was pleased to be able to put this on to work from home! It might possibly be the warmest dress in my wardrobe, and one that just feels so snuggly to wear.