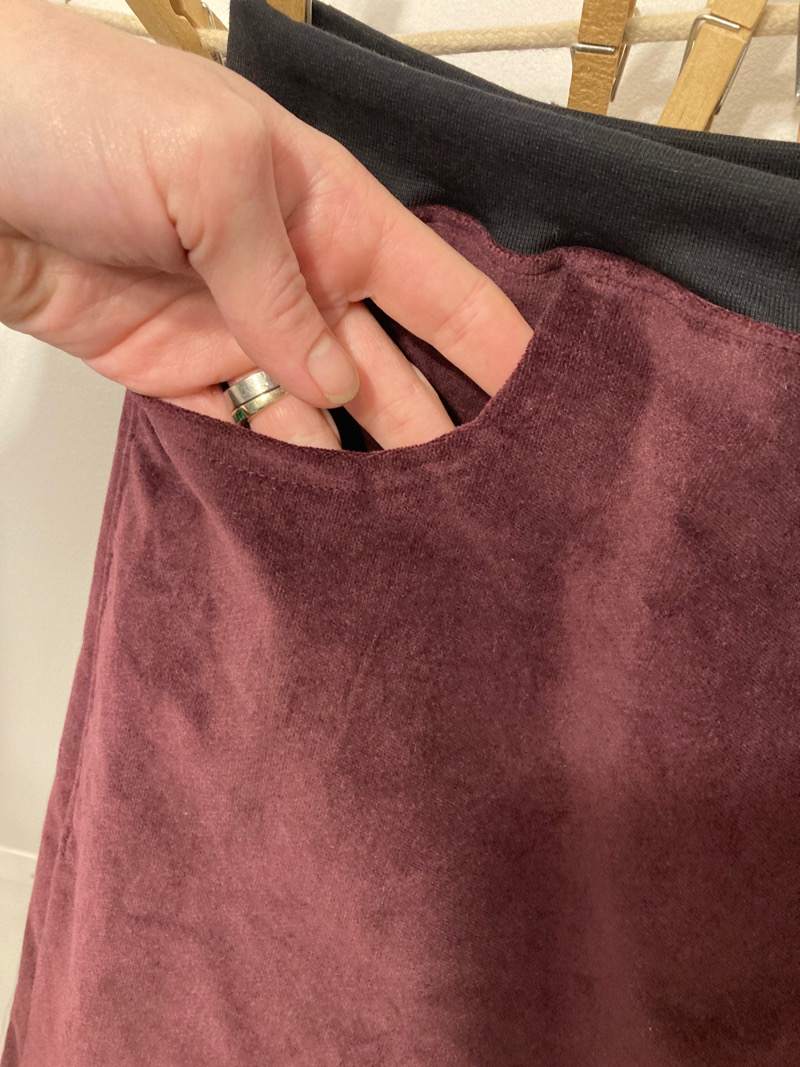 James loved the surprise pair of black twill "pandemic trousers" I made him so much that I offered to make him another pair in the fabric of his choice as a Christmas gift. He ended up choosing this deep red stretch velour from my stash that I'd bought from Ditto in Brighton just after Christmas in 2019.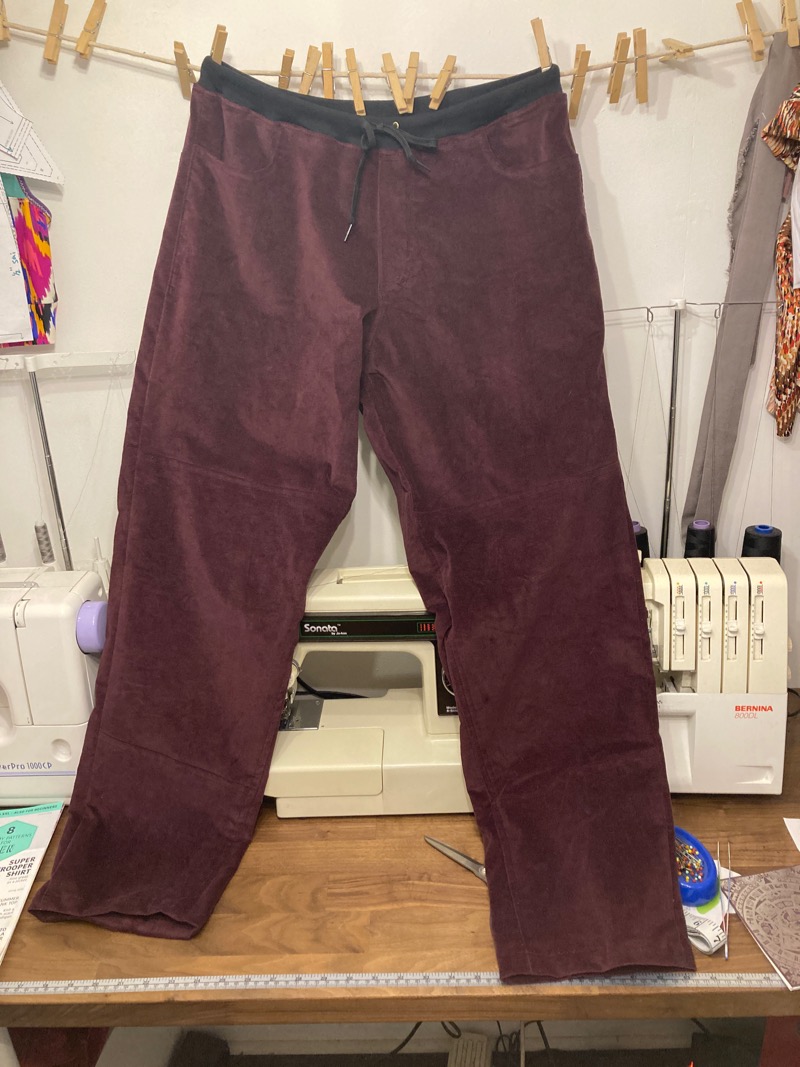 James doesn't enjoy modelling so part of his gift is that he doesn't have to model these!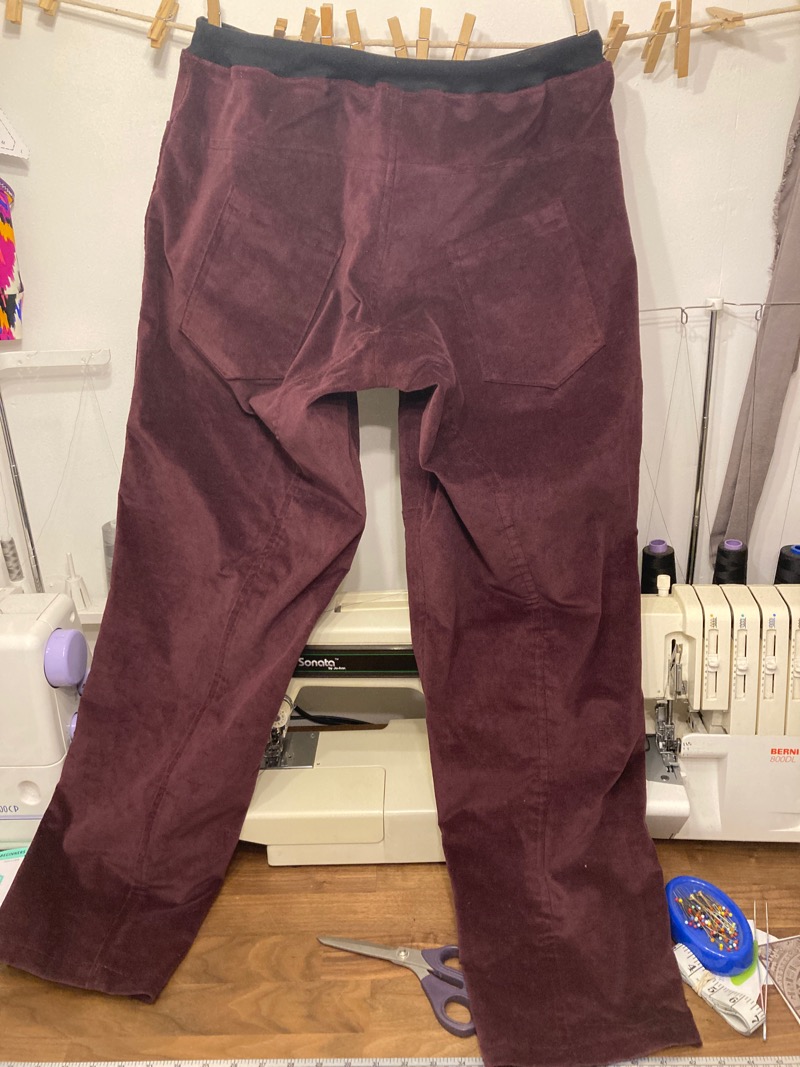 The pattern is the La Maison Victor "Jeff" pattern from their menswear special issue, and I'm sad to say it's not available online, which is a shame because it's a great, modern men's trouser pattern and there's a definite shortage of these in the pattern world.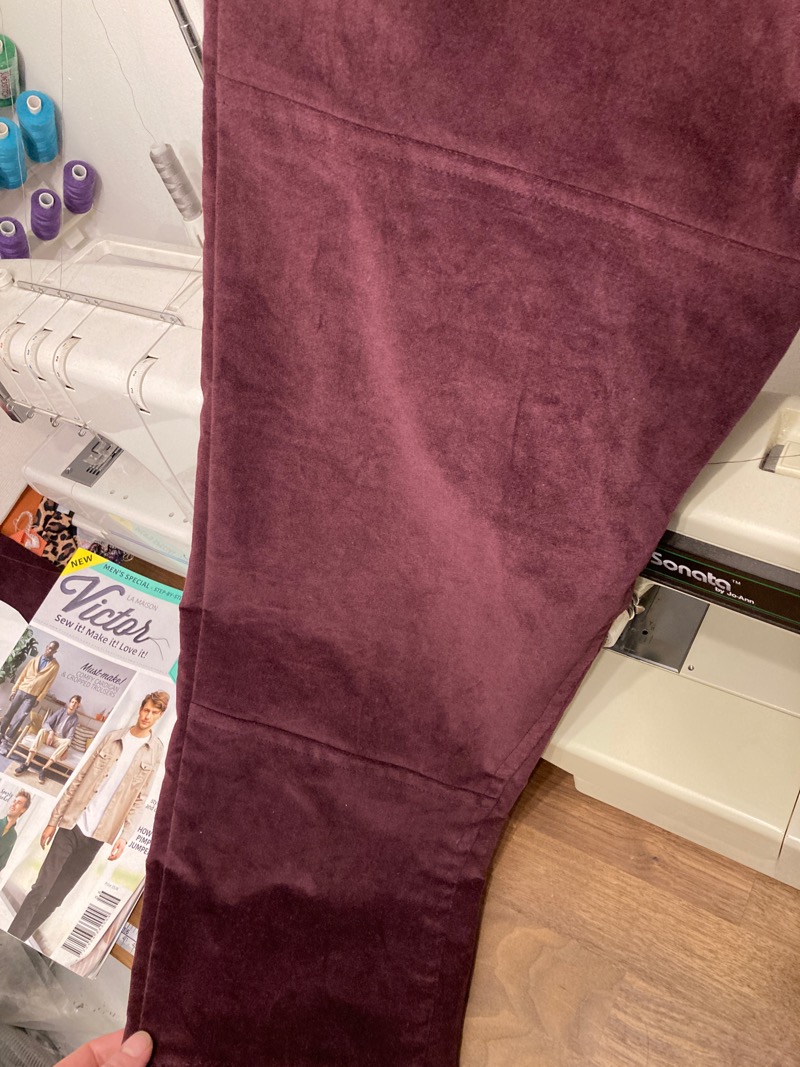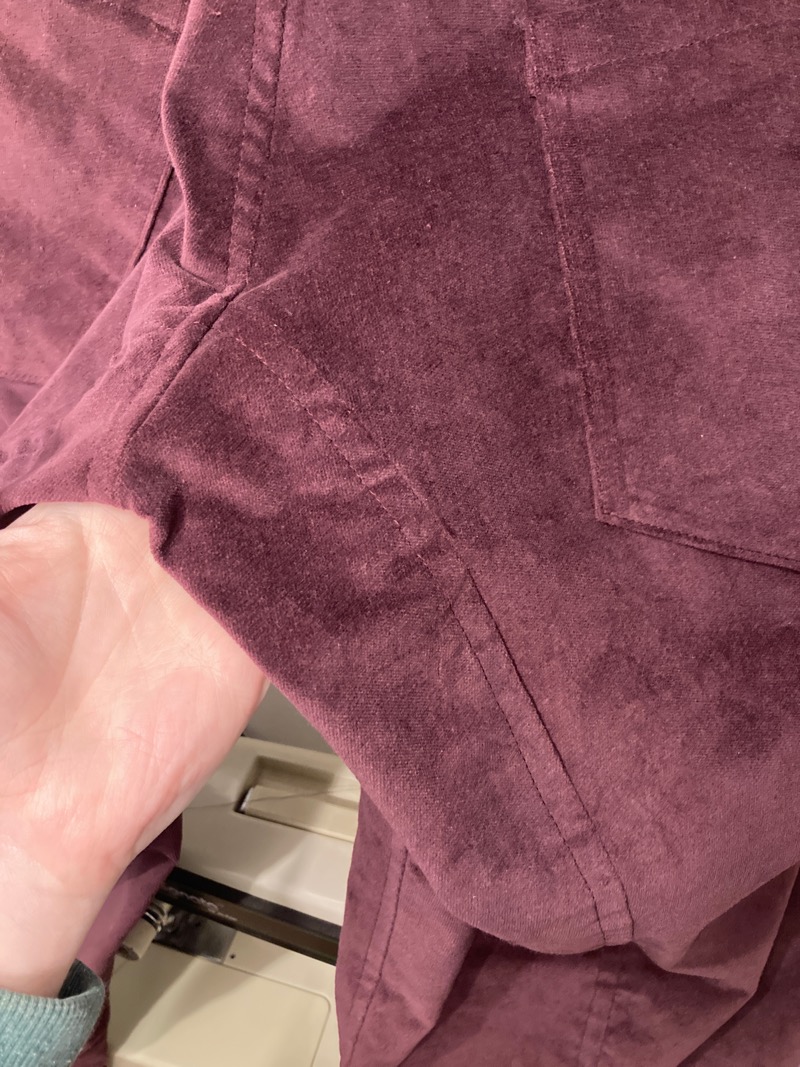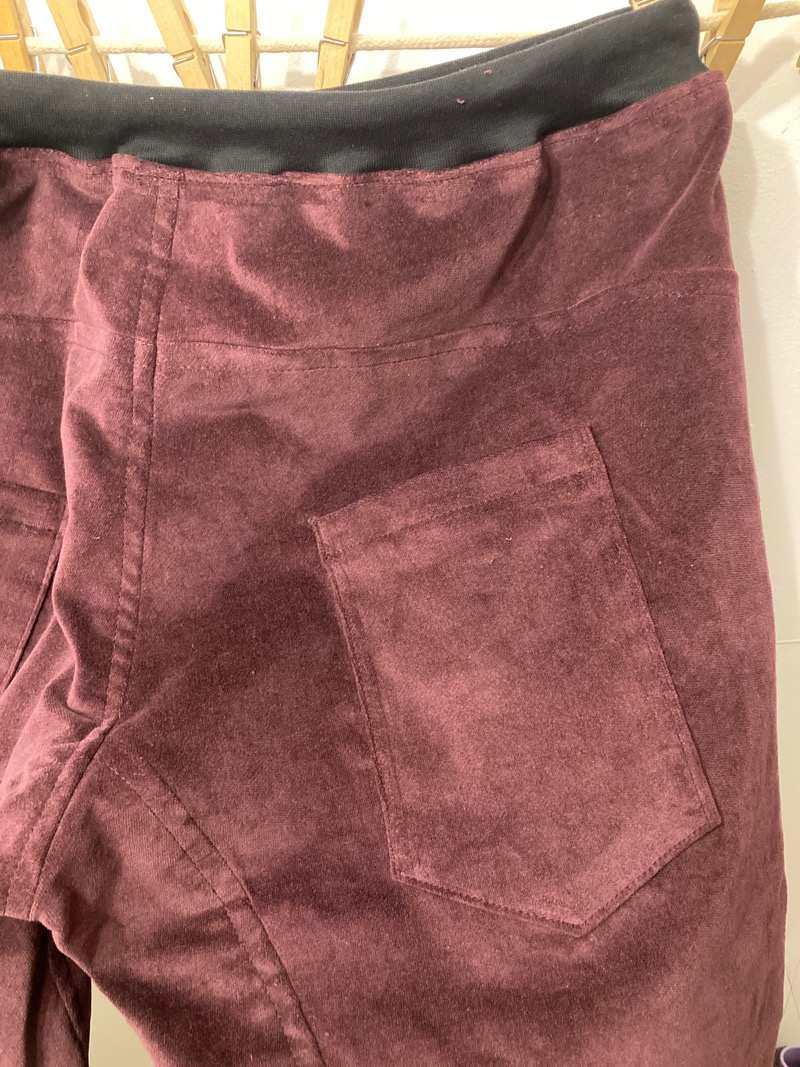 The first change he requested from the previous pair were to change the shape of the pocket opening because his keys tended to fall out of the slant pockets when he sat on the sofa. This was an easy request to fulfil – I just needed to change the slash to a more jeans-like scoop pocket on the front and pocket pieces.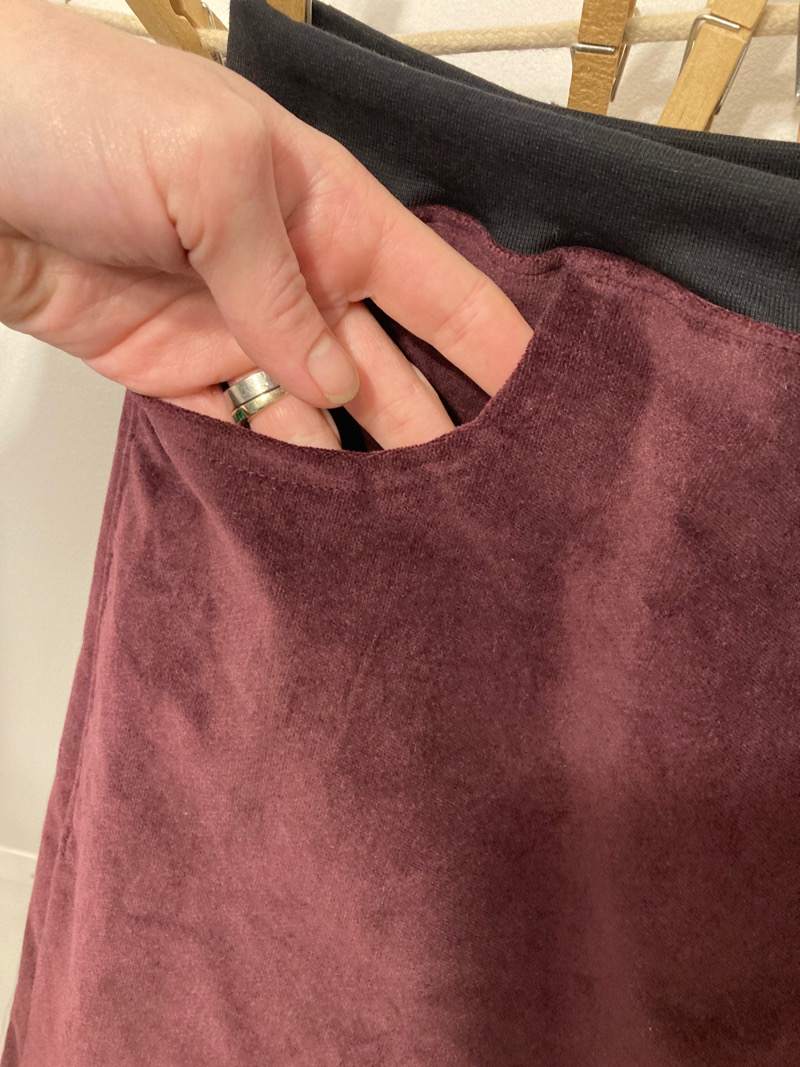 I was also struggling to cut these from the 1.5m of fabric I had so I lined the pocket with some nautical print cotton from Spoonflower (spot the tiny boat cat!). The original was one piece folded over to form the pocket, hence the slightly unusual shape here.
The only other big change was to make the waistband narrower as he wanted narrower elastic. I personally find wide elastic a bit uncomfortable to wear as it folds over and bunches a bit, and he found the same, so I replaced it with 3/4in (2cm) elastic in this pair to be a bit more comfortable.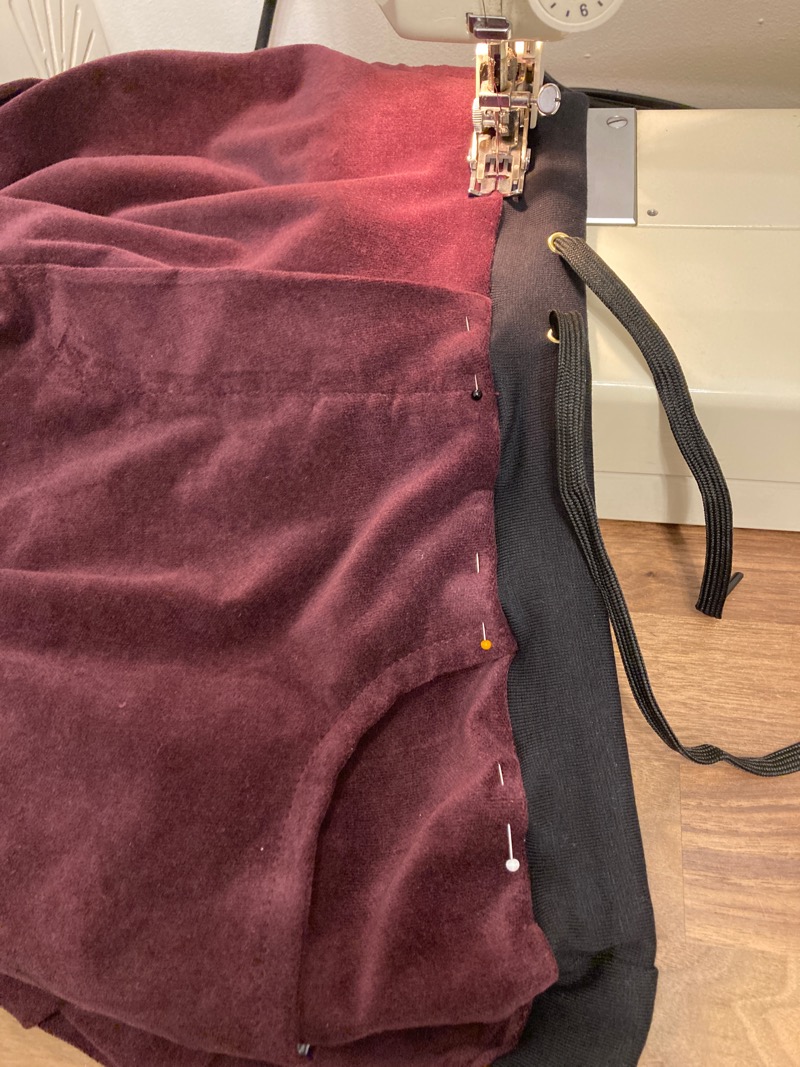 There's also a faux fly to complete the illusion, but these pull on over the hips so no closures are needed!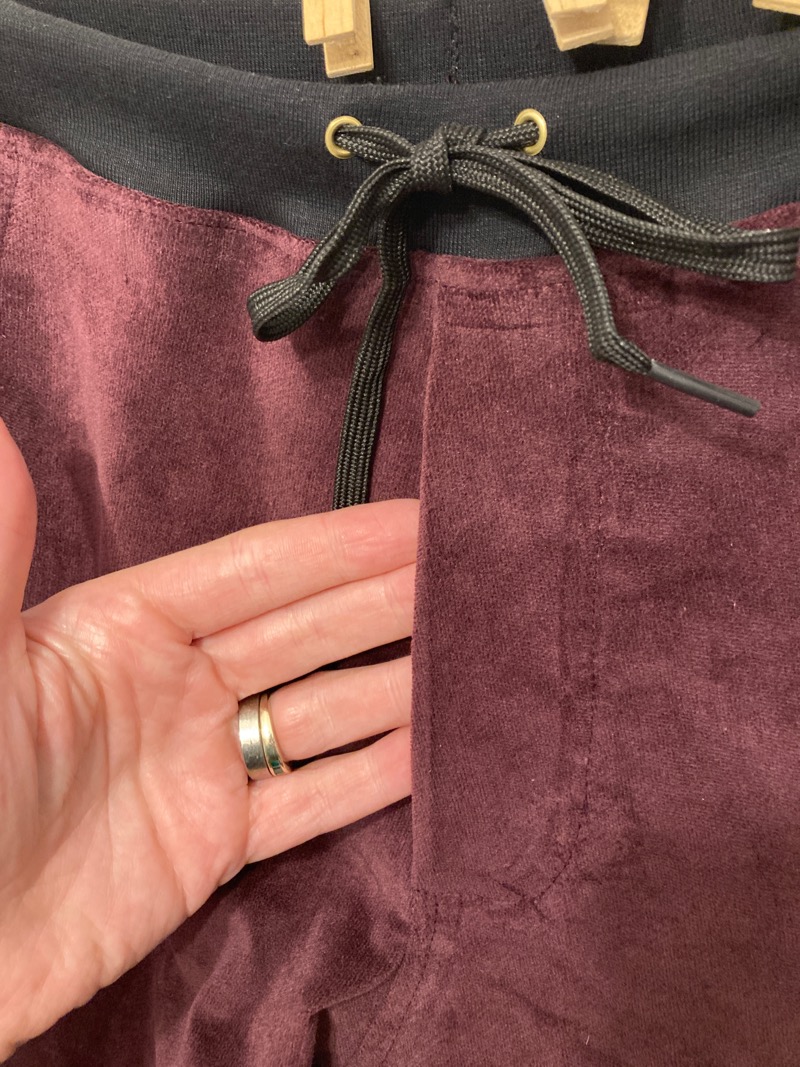 This is the third pair of "pandemic trousers" I've made so far – how many do you think I'll make in total before the pandemic is over??