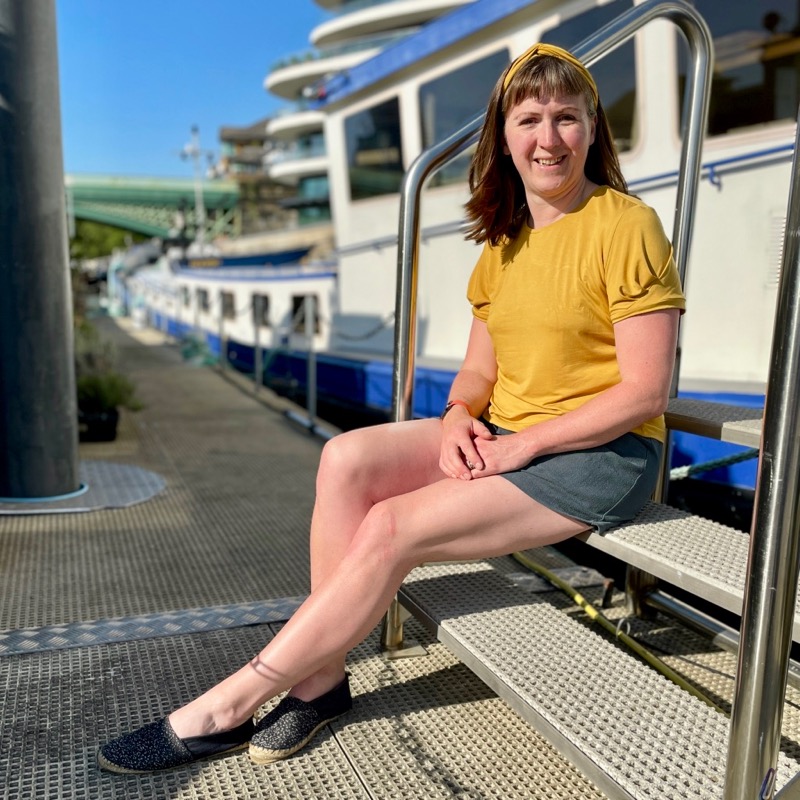 I don't buy fabric very often, but I recently fell headfirst into a few sales of shops which stock one of my all-time favourite fabrics, bamboo jersey! So my stash has been replenished and you can expect to see quite a few bamboo jersey garments over the next few months. But first to hit my machine was some sunny yellow bamboo jersey from Lamazi Fabrics. The "mustard" colourway appears to be out of stock now but they have some other colours in the Allure bamboo jersey range.
I absolutely love wearing the bamboo teeshirts I've made over the years so I only bought 1m, thinking I'd probably just want to sew a standard teeshirt again. But I had been tempted by the unique, pleated sleeves on the Forget Me Not Patterns "Iris Tee" since it came out, and I thought it might be a nice way of adding a bit of flair to an average tee.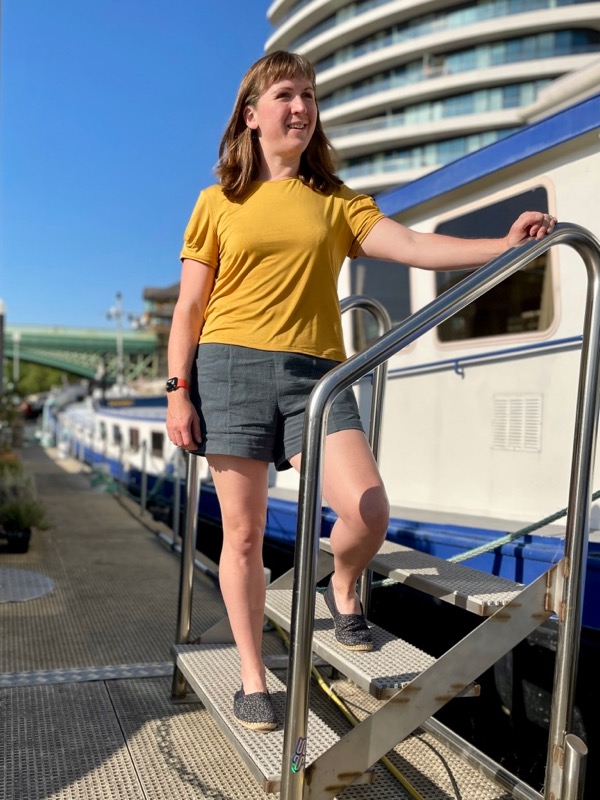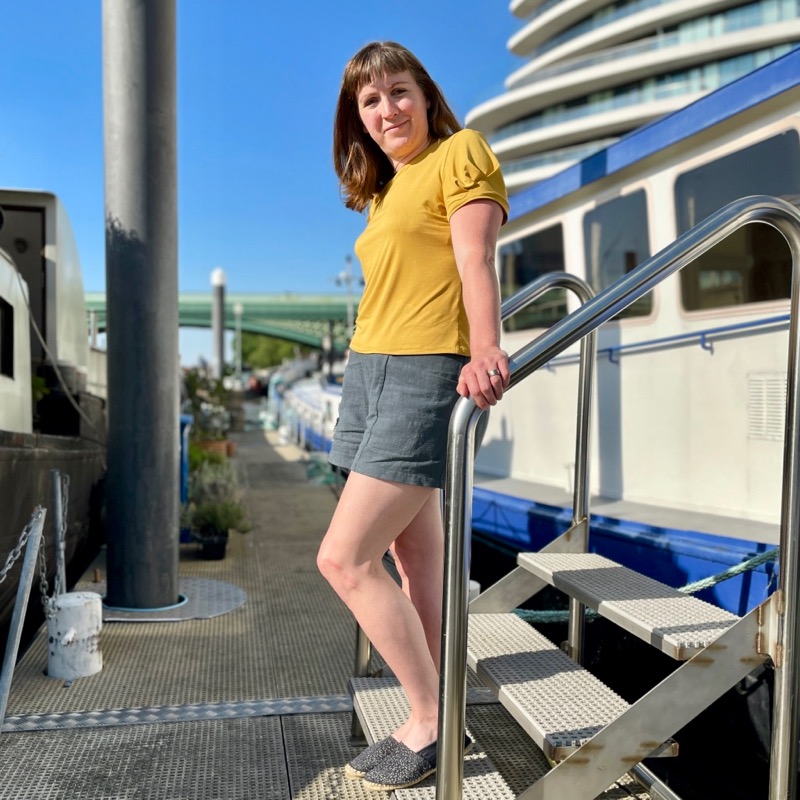 Rather than sewing up the whole pattern though, I thought I'd save myself some hassle and just graft the sleeve onto my TNT Loose Fitting Top Block from my "Sew Your Own Activewear" book, even though in the end it probably took just as long to measure the armscye and sleeve head and subtract seam allowances in order to figure out which size sleeve to sew (size 40 matched up with Small rather nicely, if you're wondering).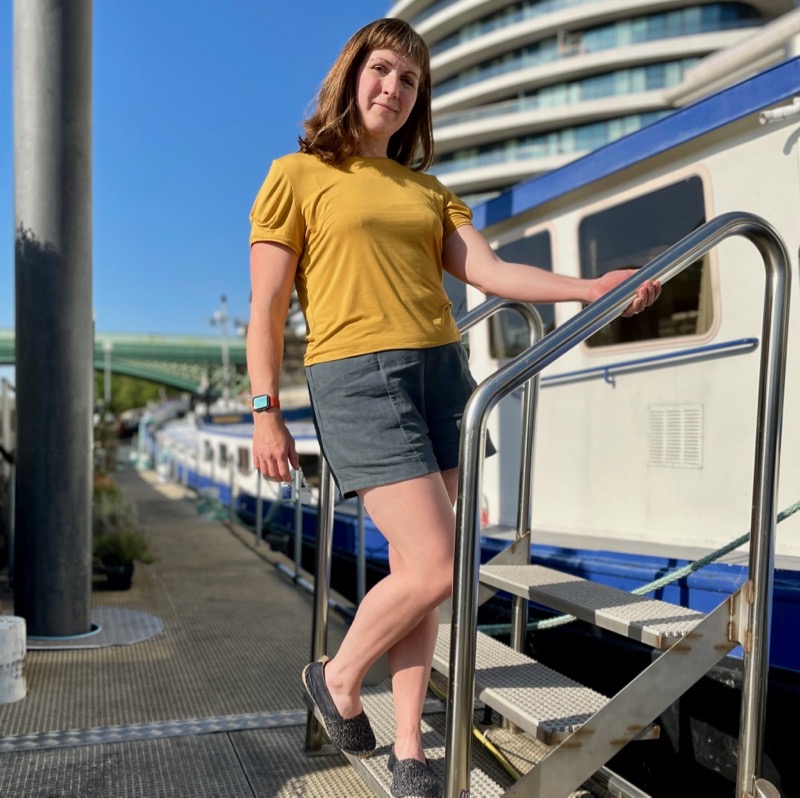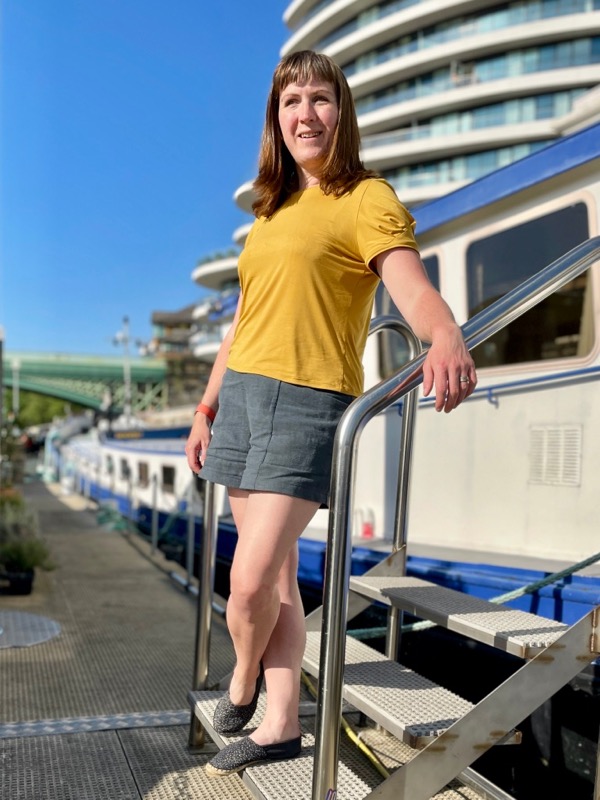 It's truly a wonder of my fabric Tetris skills that I managed to fit a teeshirt with fancy sleeves out of just one meter of fabric, but what can I say, I'm a well practiced cheapskate!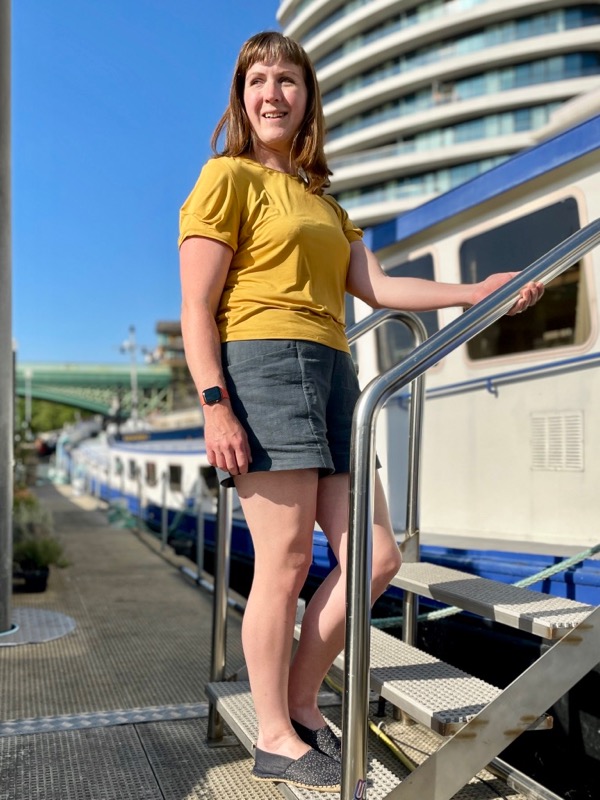 The sleeves were really straightforward to sew and the instructions were all really sensible, so if you like the design I'd definitely recommend the pattern!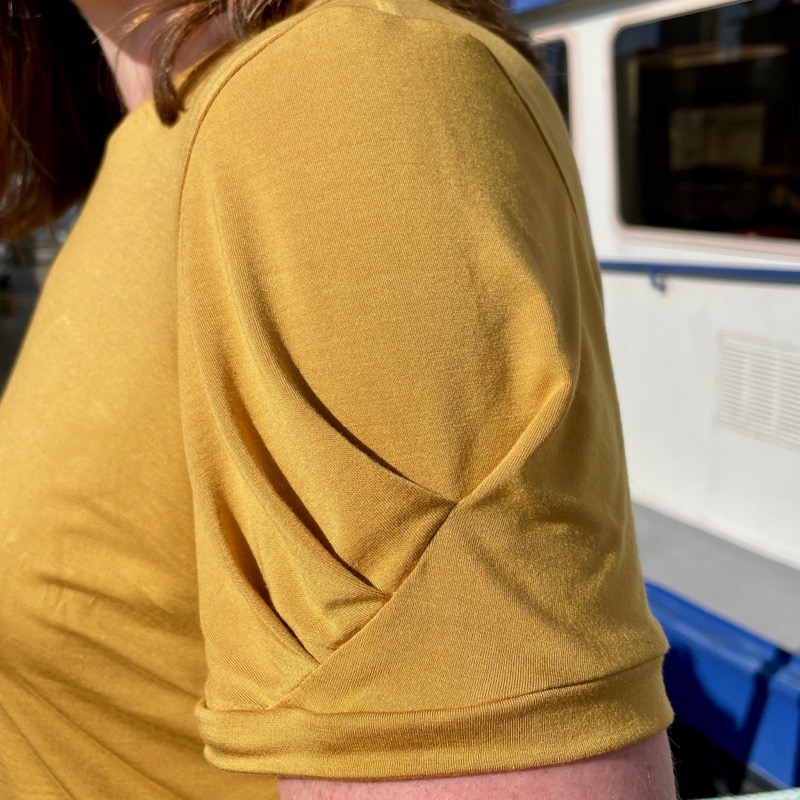 The resulting tee is just what I was after – a comfortable top that's easy to wear but a little elevated by the details.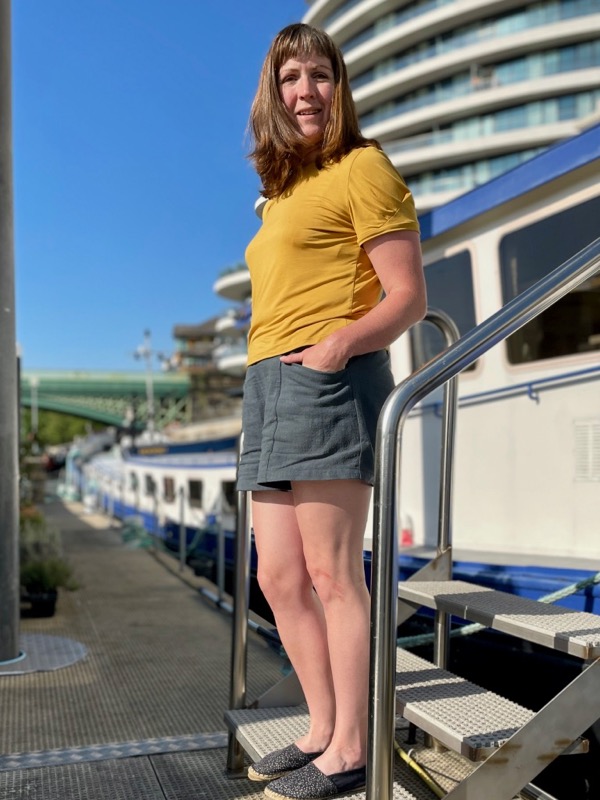 I've paired it here with my recent ramie Pietra Shorts as well as my handmade espadrilles from a few years back!
And – just in case you were impressed enough that I could squeeze a teeshirt out of one meter of fabric… I also managed to cut out a twisted Seamwork Drew headband from it, too!!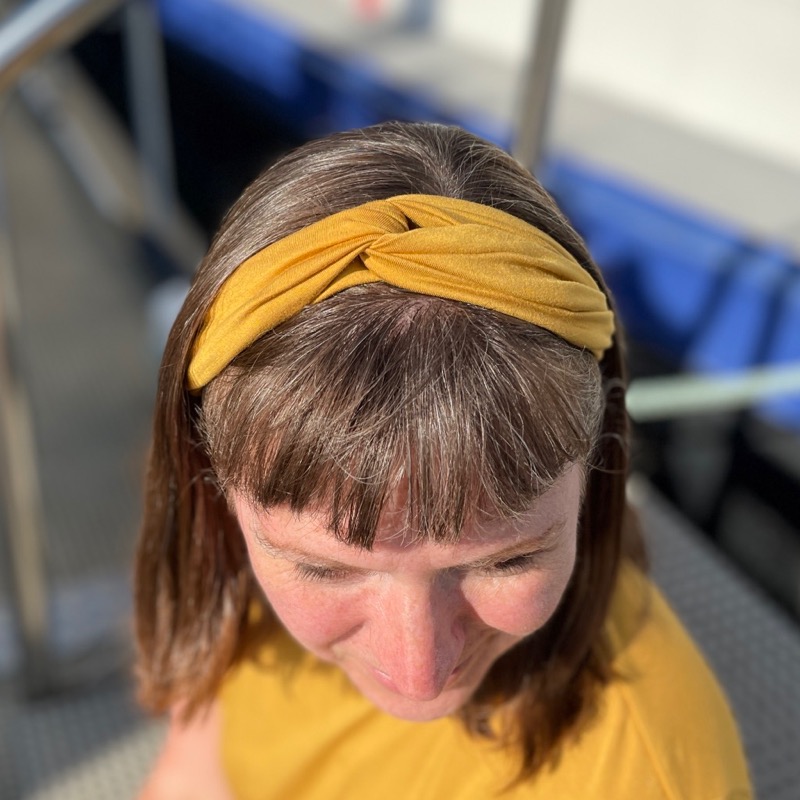 I love it when I end up with only tiny scraps leftover from a fabric purchase!