Carrying on from the struggles I had with the Audrey cigarette trousers, you might be forgiven for thinking that I may not want to sew another Gertie pattern for a while, but you'd be wrong! See, I had already printed and taped together her Joan wiggle dress pattern and sourced the fabric so I was committed and ready to make it happen! Like the Audrey cigarette trousers, the Joan wiggle dress was released as part of her monthly Patreon patterns, which I joined solely because she's switched to a more 1960s beatnik speakeasy aesthetic this year. This dress was inspired by (and named for!) the character Joan in Mad Men, which was one of my all-time favourite shows.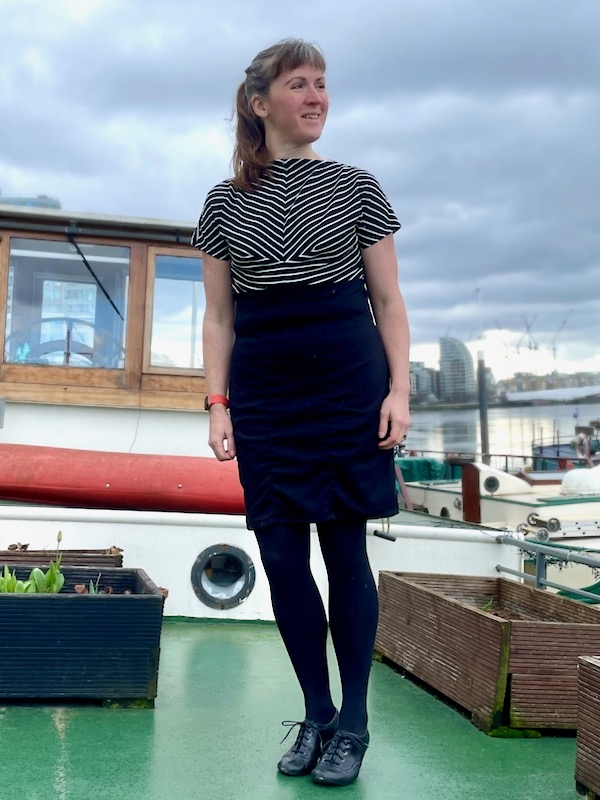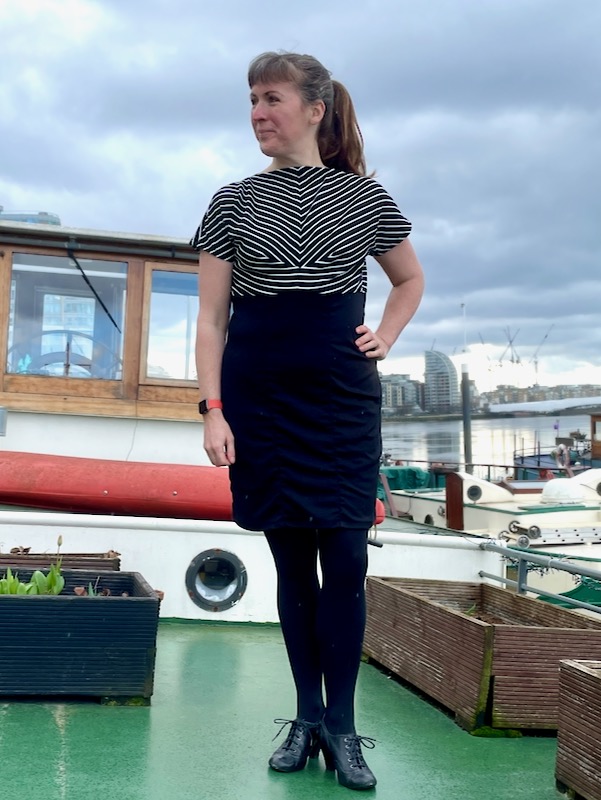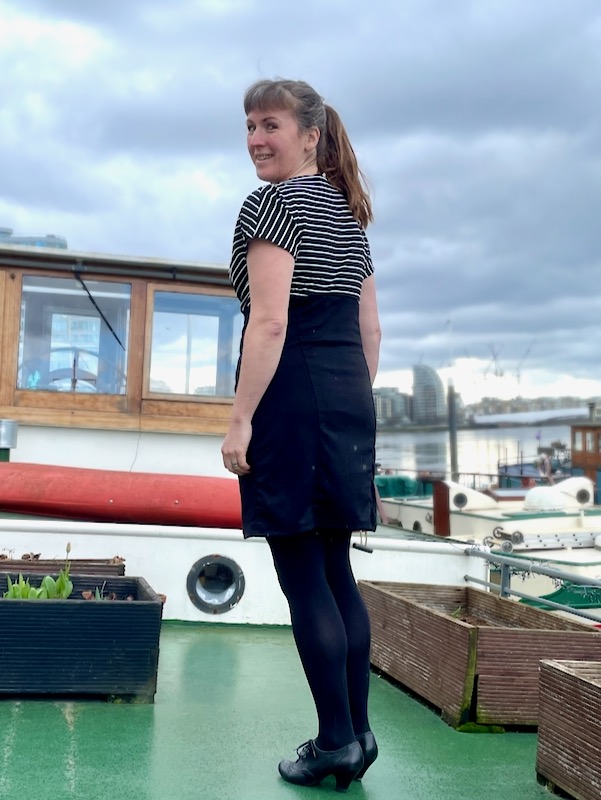 I used a textured, striped ponte from Like Sew Amazing (now sold out!) for the bodice to accentuate the unusual seaming, and for the skirt I used some black ponte from my stash that was originally from Fabrics Galore and leftover from my Travel Trio 3 skirt I made in 2020.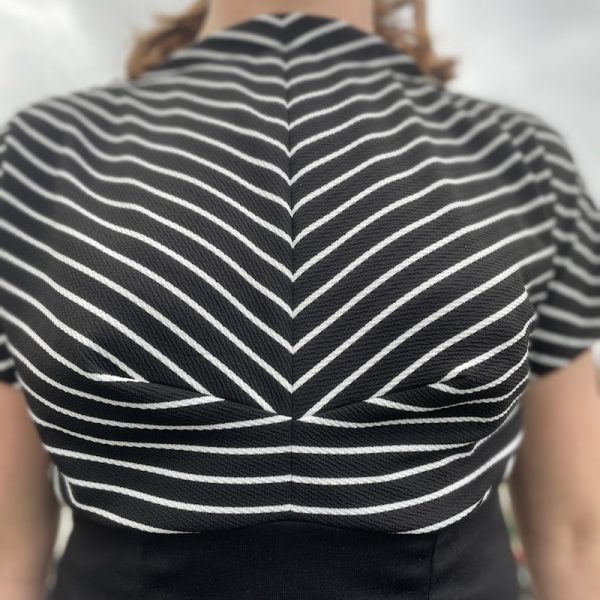 I made size 12 (cup size A) in the bodice and 8 in the skirt tapering up to a 12 in the waist to match the suggested sizes for my body measurements, and the fit feels pretty accurate. I also shortened the skirt pieces by 19cm to bring it above my knees, which I feel is a more flattering and wearable length for me.
The sewing instructions for Gertie's Patreon patterns are just text without illustrations or photos (but far better written then, say, Burda magazine's!) so I generally just used those, but for the bodice construction steps I actually watched the sew-through video up on Patreon to make sure I understood it correctly before starting. The bodice pieces are shaped unlike anything I'd ever seen, so I wanted to ensure I was constructing it in the intended way!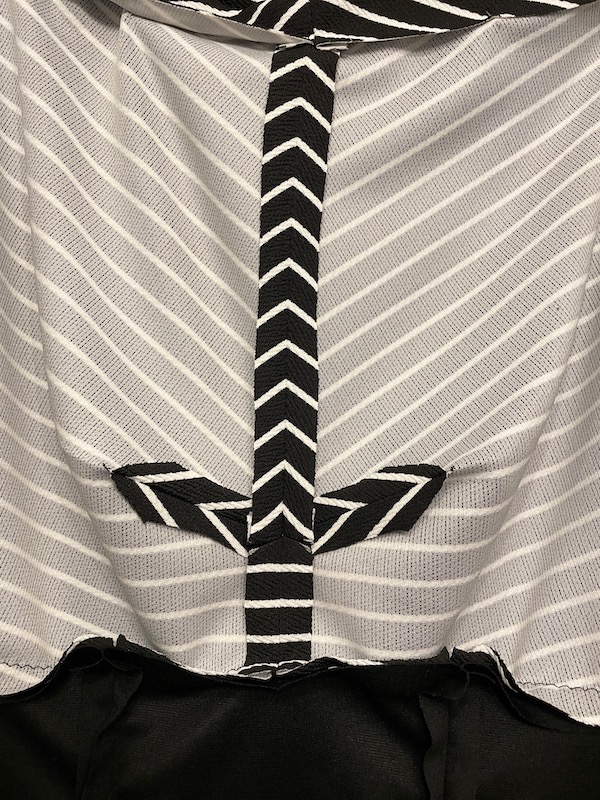 I sewed everything first on the sewing machine, especially to get all the stripes lining up! I then basted the skirt and bodice together to check if I needed to adjust all those vertical skirt seams, but miraculously the fit was pretty good! So I then unpicked the waist, overlocked all the skirt seams and then overlocked the waist seam too.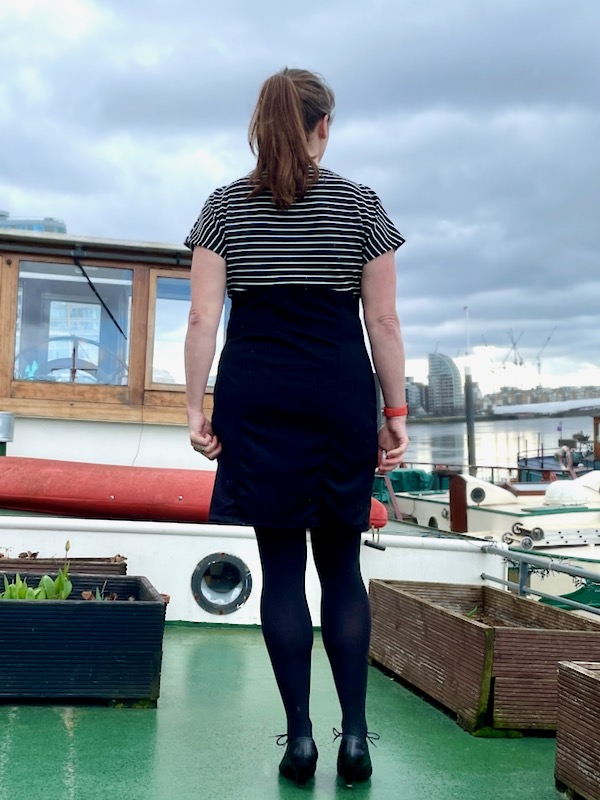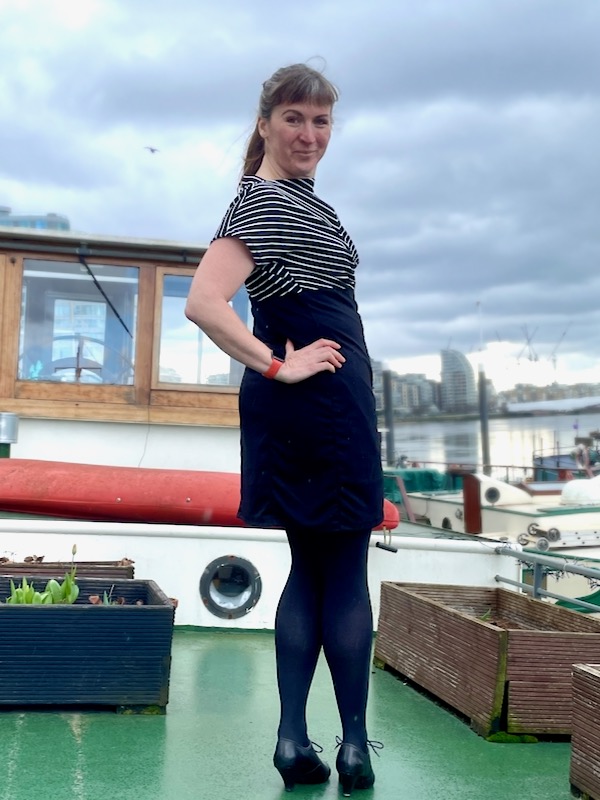 I love the unusual bodice especially in a striped jersey – mine is utterly perfect for this as it even feels a bit vintage with the texture. Even though I used the A-cup bodice pieces (and I'm a B cup in bras), the bodice still feels a little roomy and could've probably been a size smaller perhaps, but I'm okay with it as-is.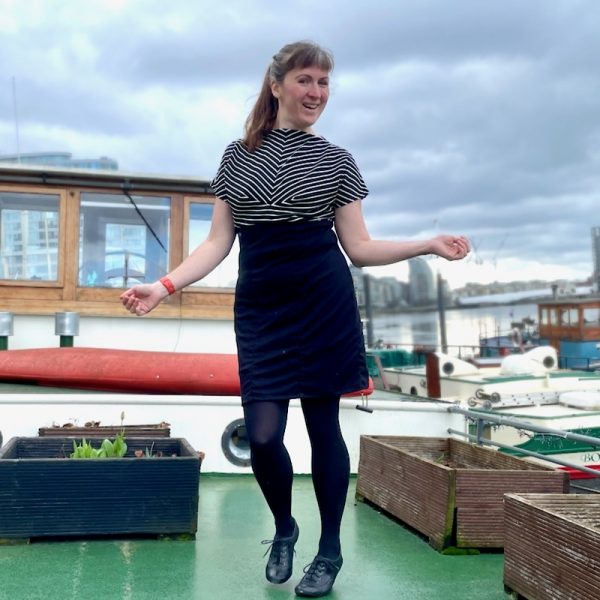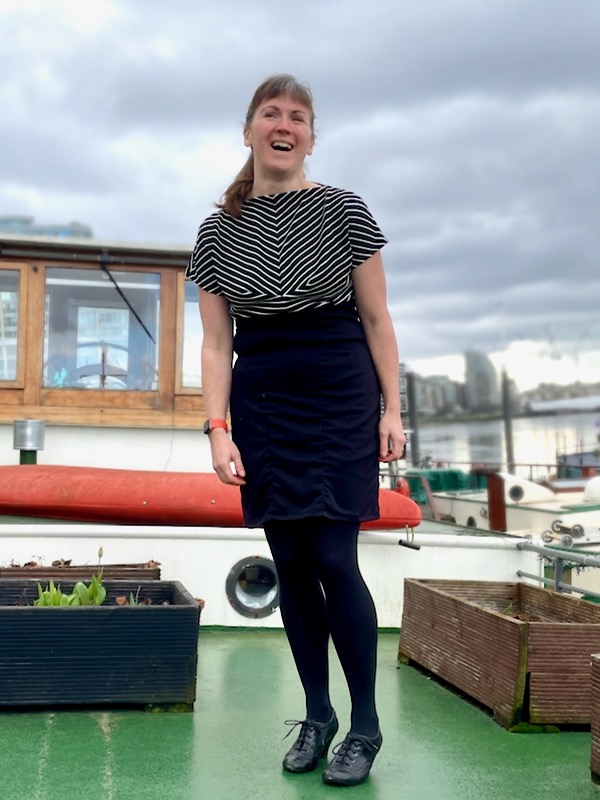 The neckline height is definitely an acquired taste I think – I lowered it in front by about 1cm (3/8in) but lowering it much more would've been difficult considering I'd already secured the self-facing at the shoulders. I actually thought it would bother me more than it does – when worn I absolutely forget about it and it feels just fine, so I'm glad I didn't lower it any further.
One very minor issue I noticed is that the sleeve hems are just folded back and topstitched but this creates some pulling around the underarm where the folded back portion is smaller than the exterior – this could've been improved with some better drafting or a faced hem, but considering it'll be hidden in the underarm it's not too big of a deal.
And I understand why such a close-fitting dress doesn't have pockets, but I hope I don't come to regret not adding some into the side seams! I always tend to need somewhere to put my phone when I'm walking around the boat, even though I know pockets would probably create bulges in this shape and fit of skirt.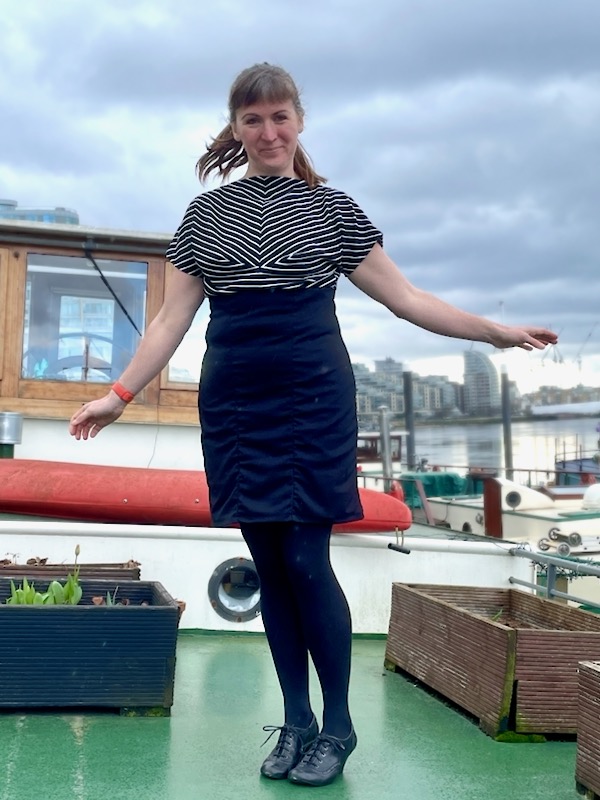 This was a quick and fun one to sew, and the unusual bodice really makes it stand out from the crowd. And since it's in a knit, it's comfortable to wear and won't wrinkle, either! It's also definitely the palate cleanser I needed after the trousers, and it makes me feel like a million bucks.