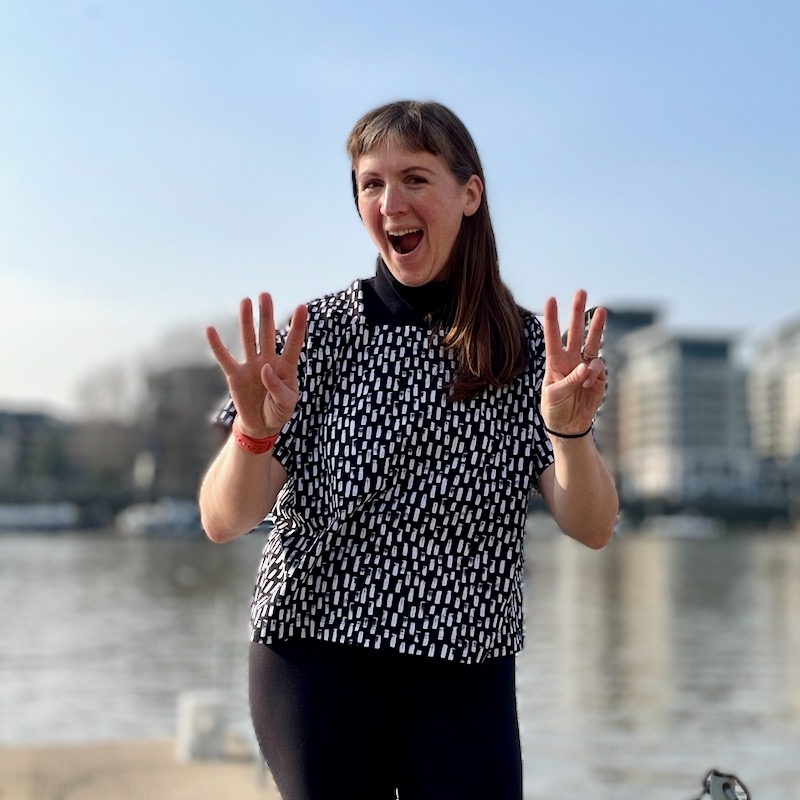 Today is my 43rd birthday!! (And THIRD pandemic birthday…)
I originally thought that this tee would be a practice garment for the dress version of the Named Rauha tee/dress, but after a bit of a fail in terms of both fabric/pattern and body/pattern suitability on the dress, I have upgraded this stash fabric tee to be my birthday make for this year, because I love it! And seriously, is anything more 2022 than making the best of a disappointment and pivoting to something better??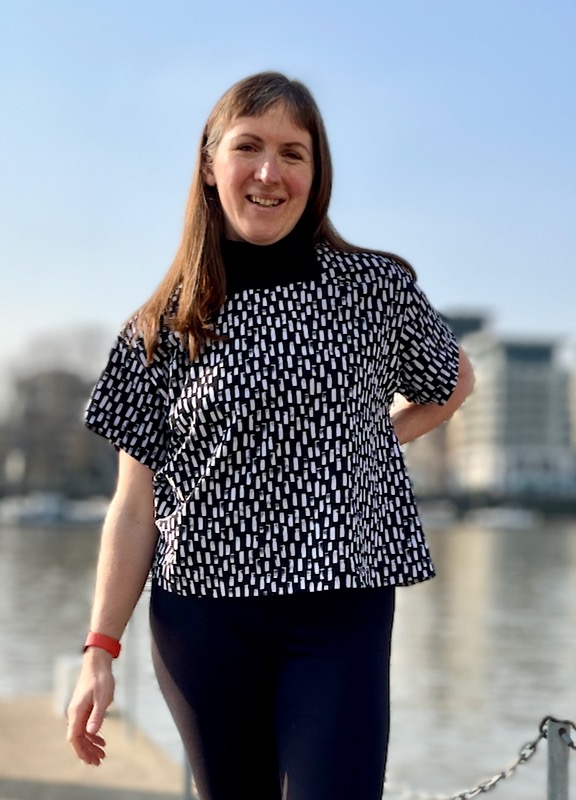 This Rauha pattern is brand-spanking new, and there aren't many reviews of it out there but I immediately bought it when I saw the unique, square cut collar! I originally didn't think I had enough ribbing on hand to try it, but I just managed to squeeze it out of some scraps of black ribbing I'd found, plus the body of the tee juuuuuust fit into 1m of fabric I'd had for a few months. I bought this white-on-black cotton spandex jersey from the New Craft House, which is now sold out, but the inverse black-on-white print is still available (and equally nice – I have some of it, too!).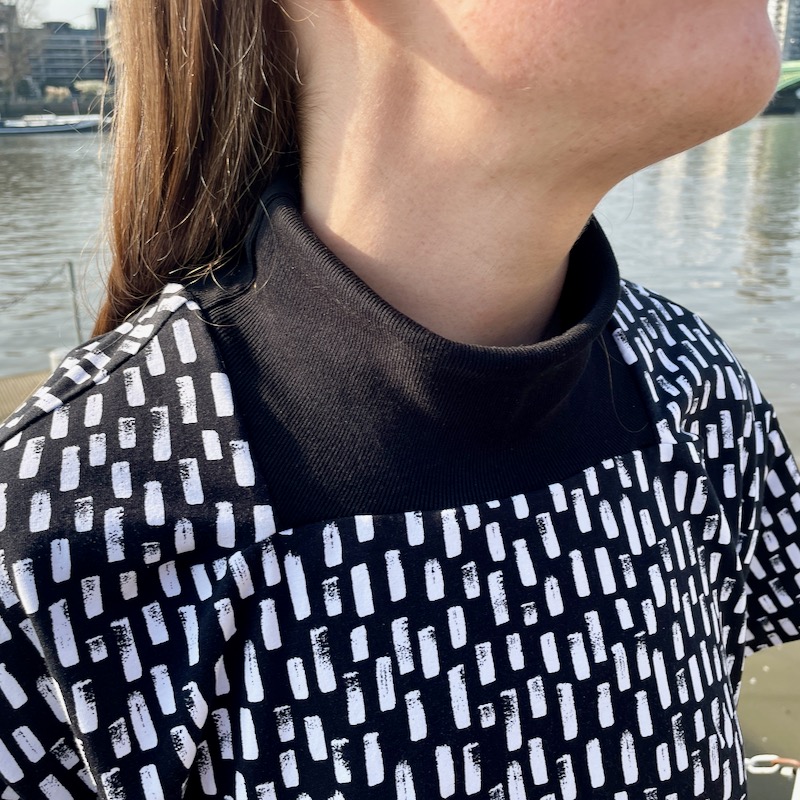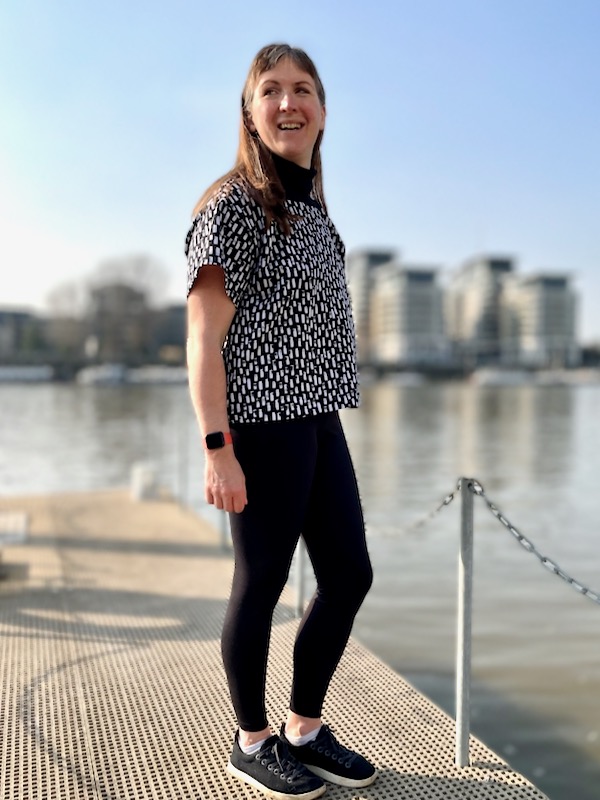 Having made the dress in a fabric that is FAR too flowy, I can say definitively that you absolutely need to use a fabric with a bit of heft and structure, and this beefy teeshirt-weight jersey is perfect for it.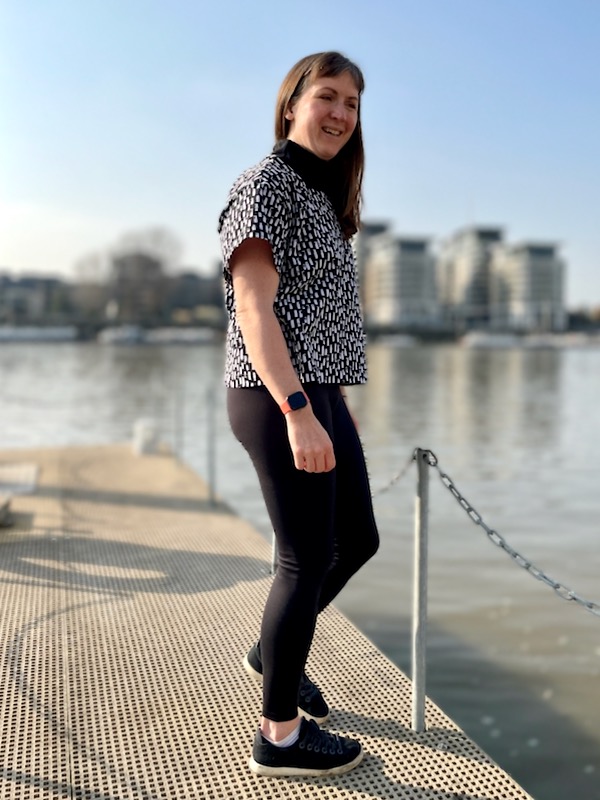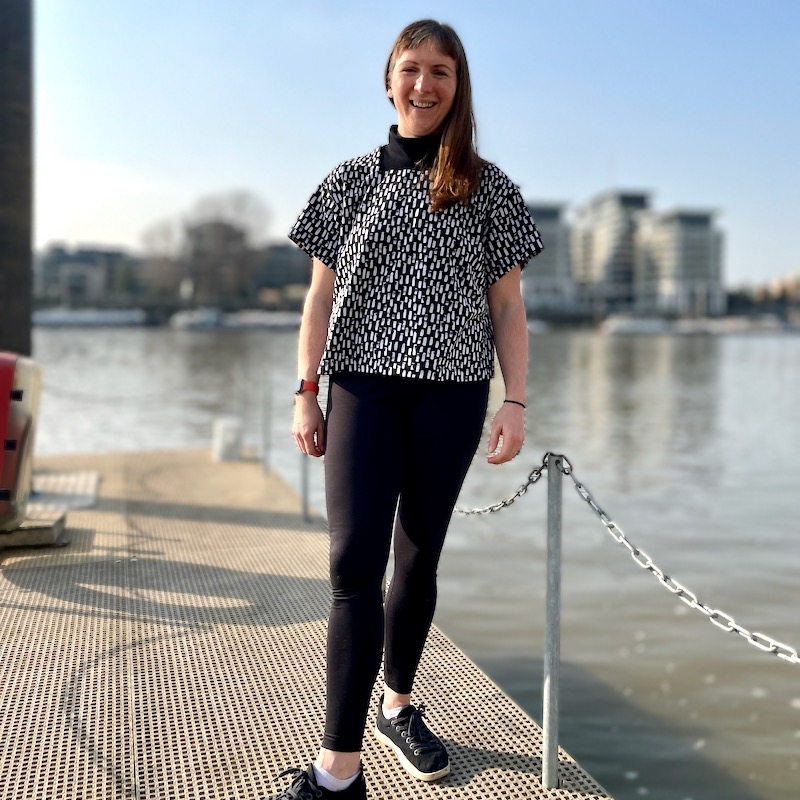 The tee length looked a bit too cropped for my comfort (if you recall, cropped is not my friend), so I added 5cm to the length indicated on the pattern for the tee (so just about at the marked Hip line) and it's perfect for me!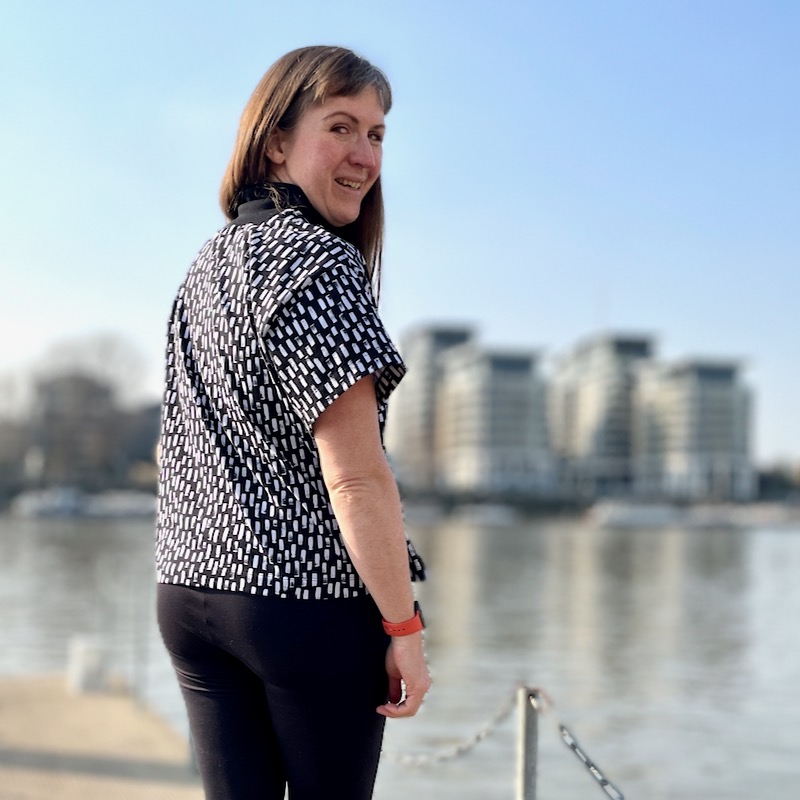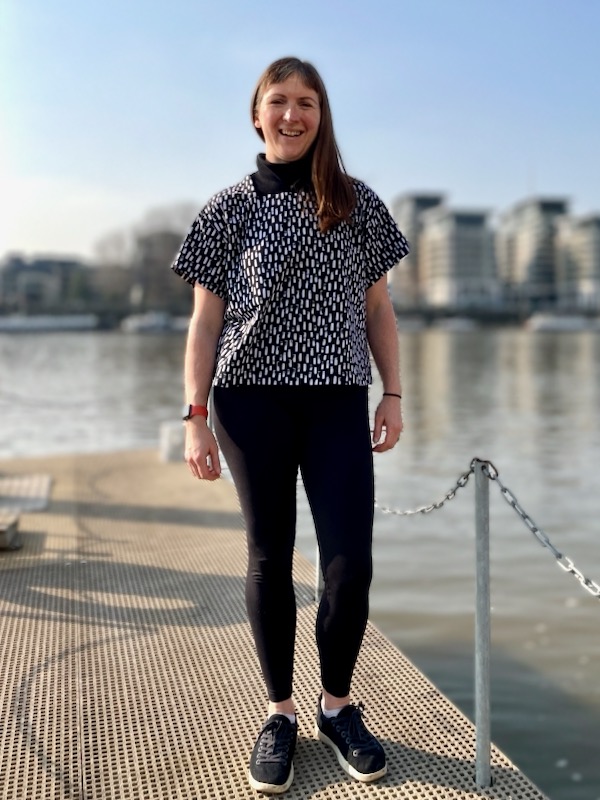 I absolutely love the boxy silhouette as a tee – the wide, dropped shoulders and short sleeves stand proud, and the shirt is super easy and comfortable to wear. It pairs incredibly well with both jeans and linen trousers, and since I made it in monochrome fabrics, I can wear it with so many shorts and trousers in my wardrobe.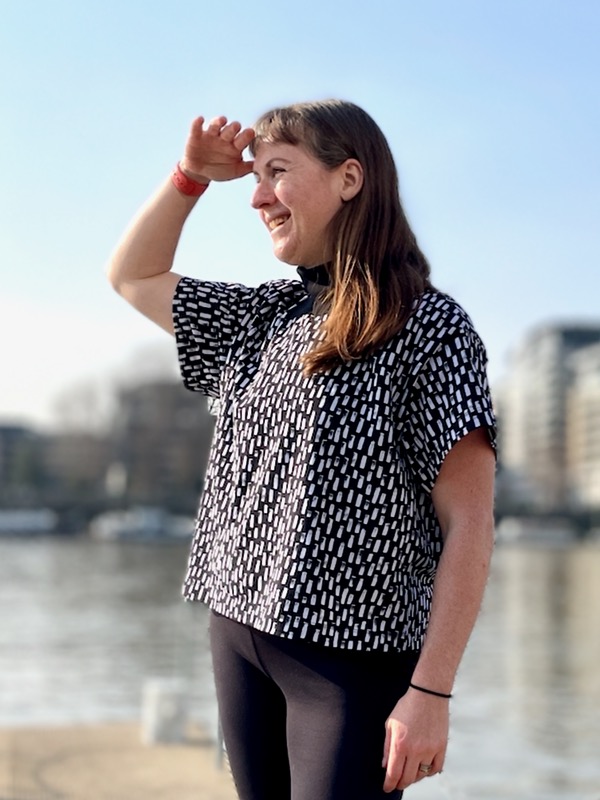 I actually paired it here with a pair of black supplex Tenacity Leggings, and I'd already cycled across London and back before these photos were taken, but you can't even tell!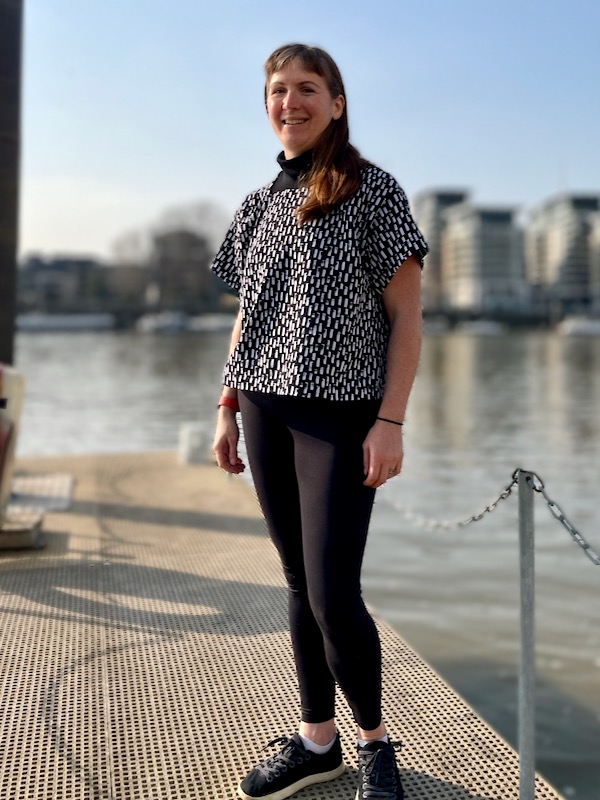 As I said, I'm far, far happier with this tee version even though I really just made it to test the construction and fit (I'm size 44 on the size chart and the fit is spot-on for me). The dress? Not so much! I'm still not sure whether I'll chop the length to above the knee, or to a tee, or just cannibalise the fabric for something else (it is great quality and wasn't cheap!). But while I decide on that, I'm not going to let it bring me down, or ruin my day.
43, baby! Bring it on.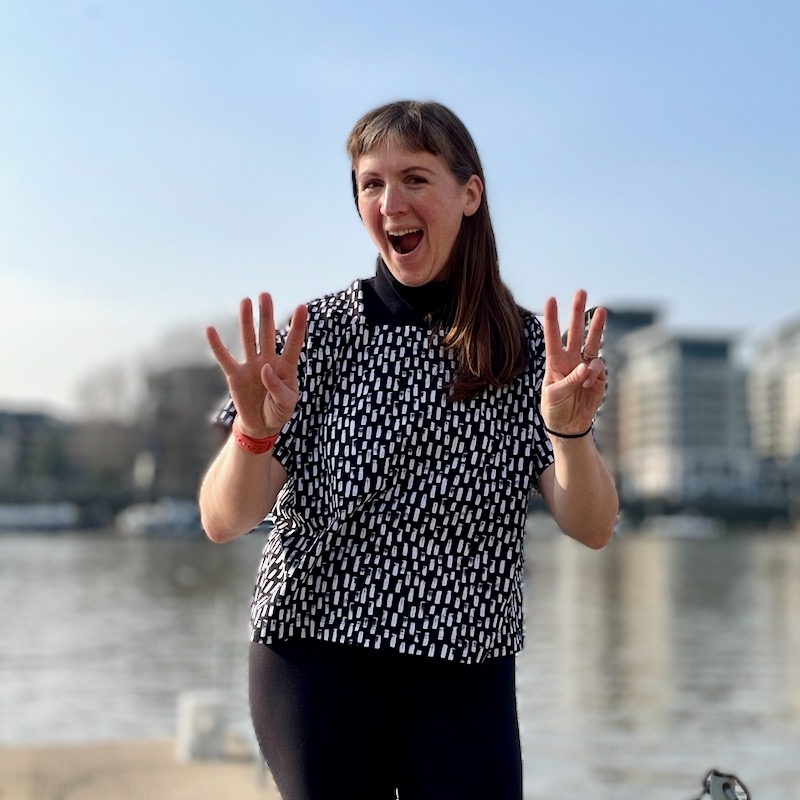 —
If you recall, I always make myself something nice and special for my birthday each year…
Past Birthdays
42nd – For a year where I spent a good portion of my time running and riding on Zwift, I sewed myself a vintage-inspired merino wool cycling jersey.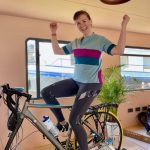 41st – For my first birthday at the very start of the Covid pandemic lockdown, I made a comfy Ruska knot dress in the most gorgeous shade of muted rust orange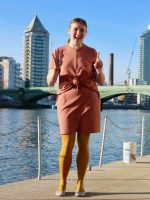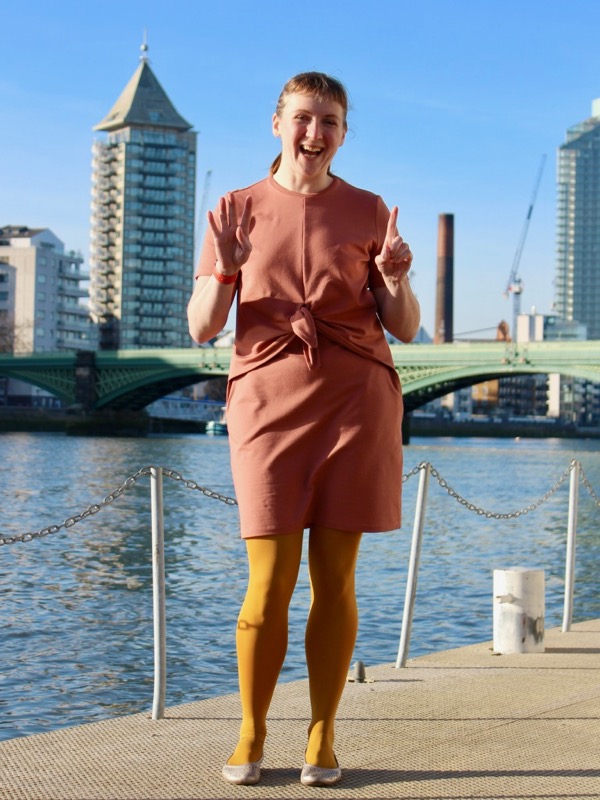 40th – For my big 4-0 I sewed a bias-cut silk satin evening gown with cowl neck and plunging back for a big cocktail party!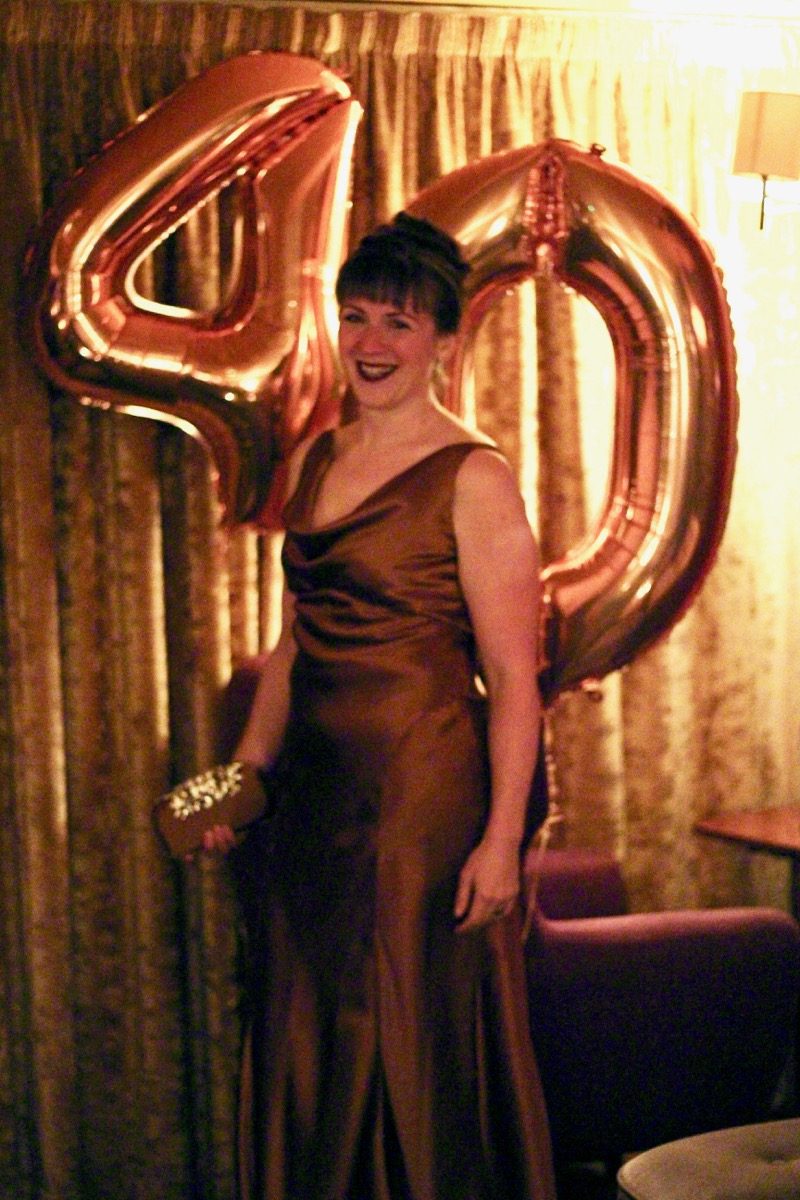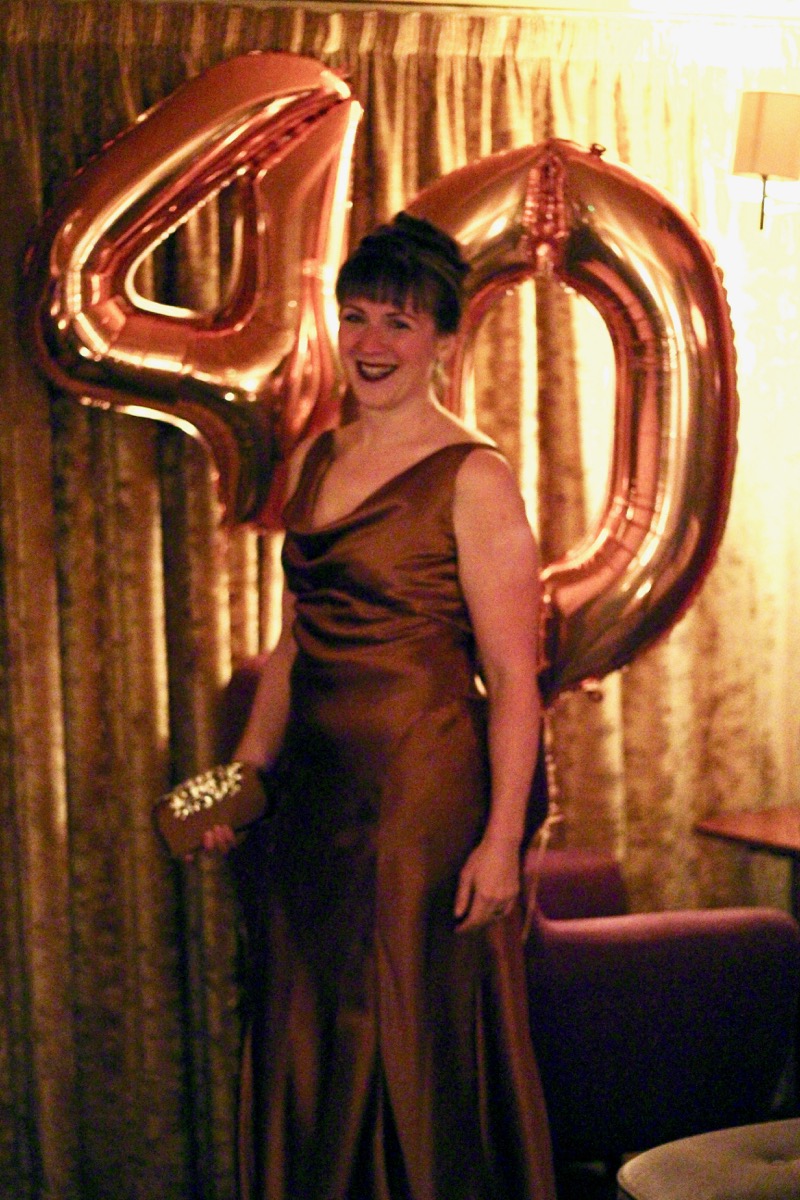 39th – I sewed myself a long sleeved cycling top though really I spent the day moving into our temporary flat while the boat was being renovated.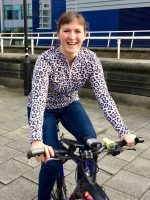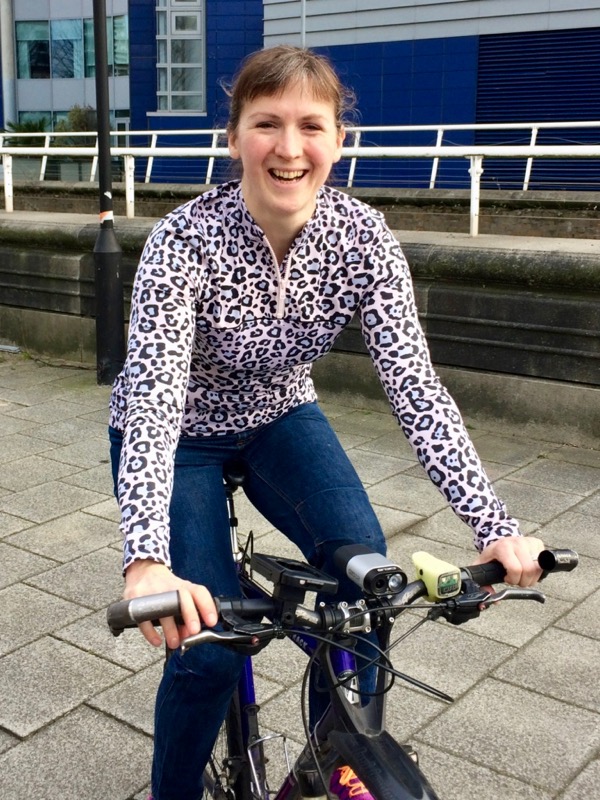 38th – I made a Gimlet dress out of some incredible, embroidered ombre denim with flashes of the red satin lining.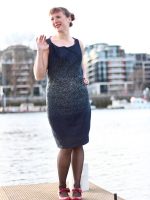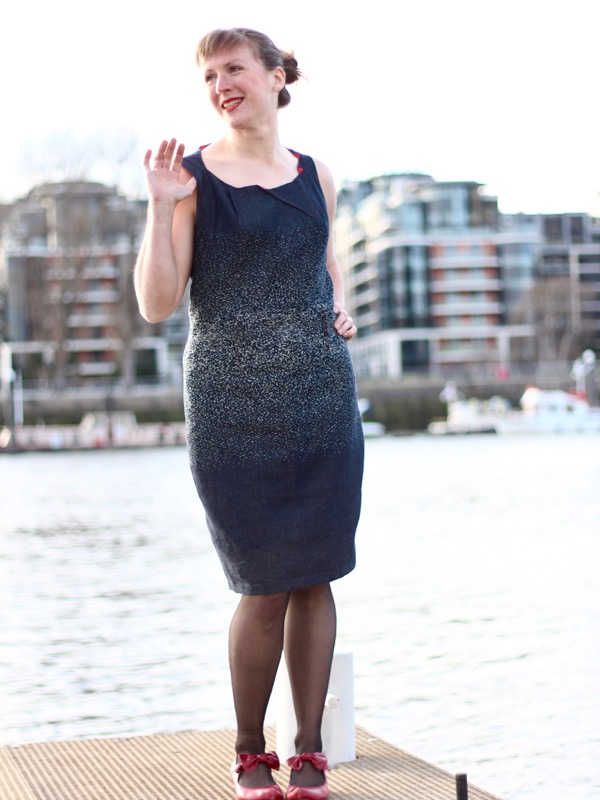 37th – This birthday sucked. I'd been continuously ill for three months, we spent six hours stuck in traffic and got turned away from the restaurant (no bookings). I couldn't even summon the enthusiasm to post about it, let alone make anything.
36th – A pair of jeans to take along for a week's trip to NYC, where they saw active duty in our intensive, immersive theater schedule

35th – A galaxy-print sheath dress, using a Manequim pattern and a purple exposed zipper.
34th – A satin Matthew Williamson designer dress, made with his pattern from BurdaStyle magazine and a rich, plum duchesse satin.

33rd – A leather iPad case, protecting a new gift against the rigours of a transatlantic work trip the following day.

32nd – Manequim silk blouse: still being worn and loved many years later!

31st – LMB draped birthday dress in teal silk jersey:

30th – Green silk birthday dress using a Burda magazine pattern a emerald green silk satin:

29th – A bolero and jeans, on which I put the outline of the Thames on the back pockets, and lined the bolero with some vintage apron fabric from my Granny:

28th – I was homeless and living out of a suitcase in my boyfriend's parents' house, watching the Shipping Forecast every single day, hoping for good weather to sail our boat across the North Sea. My sewing machine was in storage, so I couldn't make a new outfit, and frankly, ALL I wanted was for our boat to arrive. And it did, on the evening of my birthday.
27th – New Look 6429 in a fun sparkly knit from Walthamstow Market (and then about three days later decided to lose all that excess weight for good!).

26th – (probably the first year I was really into sewing) my favourite vest pattern with a red vinyl square neckband: