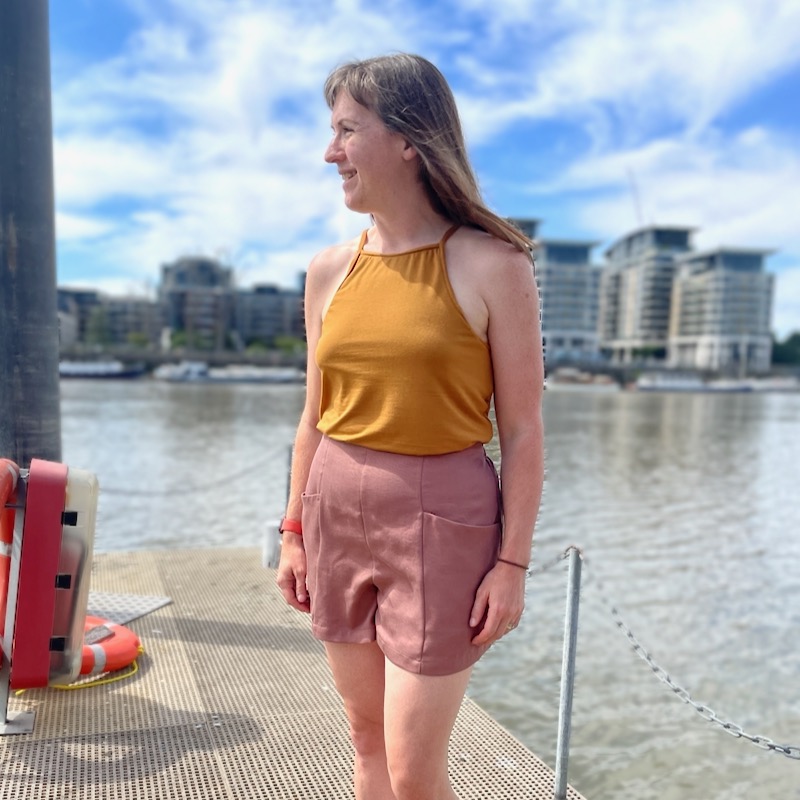 For my birthday this year, I made myself a Named Rauha tee, but I mentioned in that post that I had also made the dress version, but found out the hard way that the style really doesn't work in a flowing fabric. Okay, that's being kind – it looked like an enormous muumuu on me, and there wasn't much to be done besides throw it on the Hook of Shame and repurpose the fabric for something else.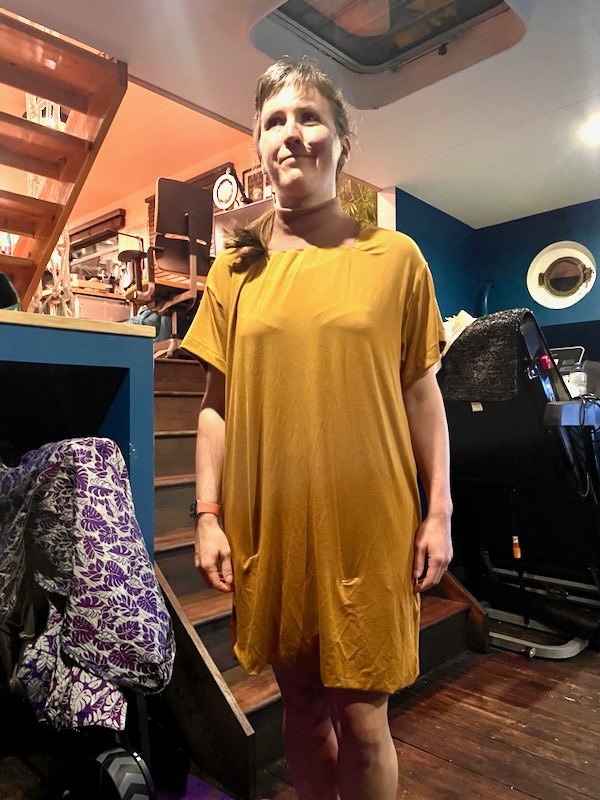 See – I told you it was a Fail!
Luckily, there was a LOT of the luscious mustard bamboo jersey fabric (originally from Lamazi Fabrics but sold out now) in the dress and only the side seams to break it up, so it was fairly easy cutting the Seamwork Julia (Member's Bonus) pattern out of it. I've had the idea to sew myself this cutaway tank design since it came out years ago (back before Seamwork jumped the shark), and this seemed like the perfect time to finally sew it. But I could also see that it would be tricky to wear a bra with it, so I set myself the task of adding an integral shelf bra into it, too.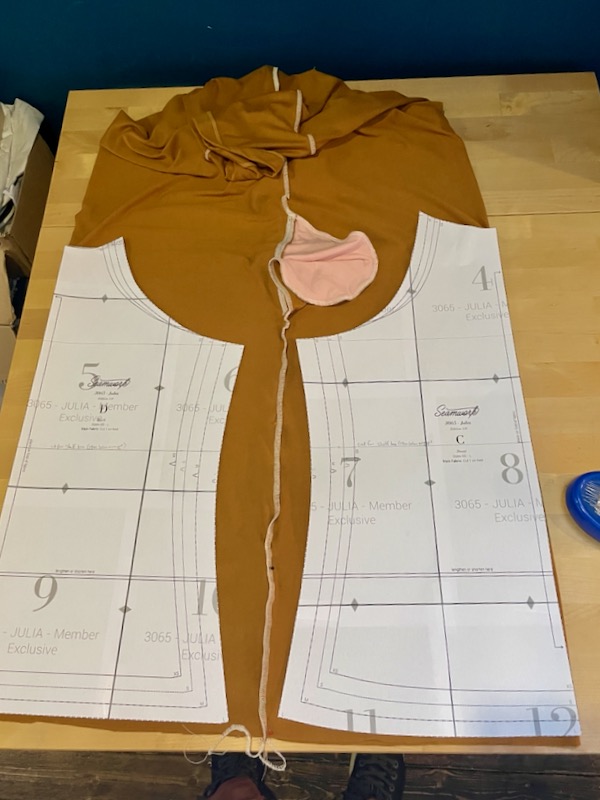 This was pretty easy – I just cut a second, shorter version of the front and back from stretch mesh, sewed the side seams, added some underbust elastic to the bottom edge, and then basted it to the exterior fabric along the neckline and underarm edges and treated as one after that.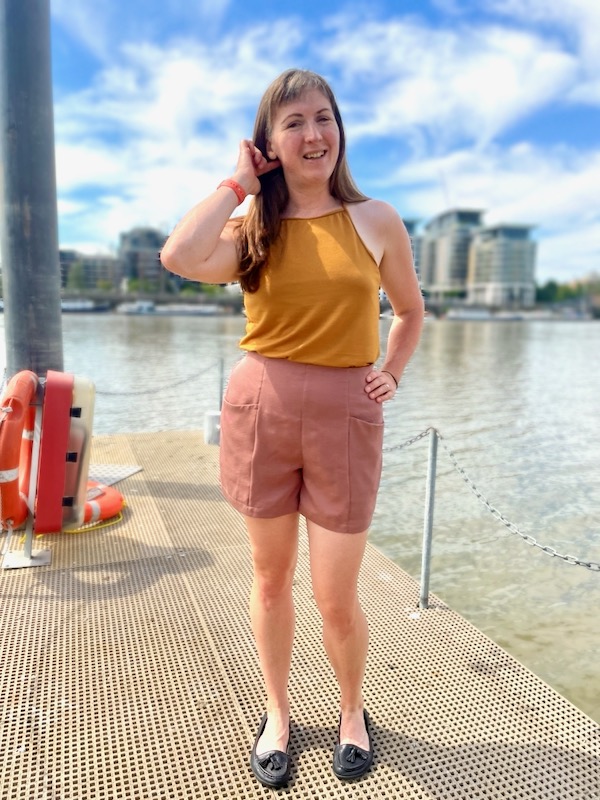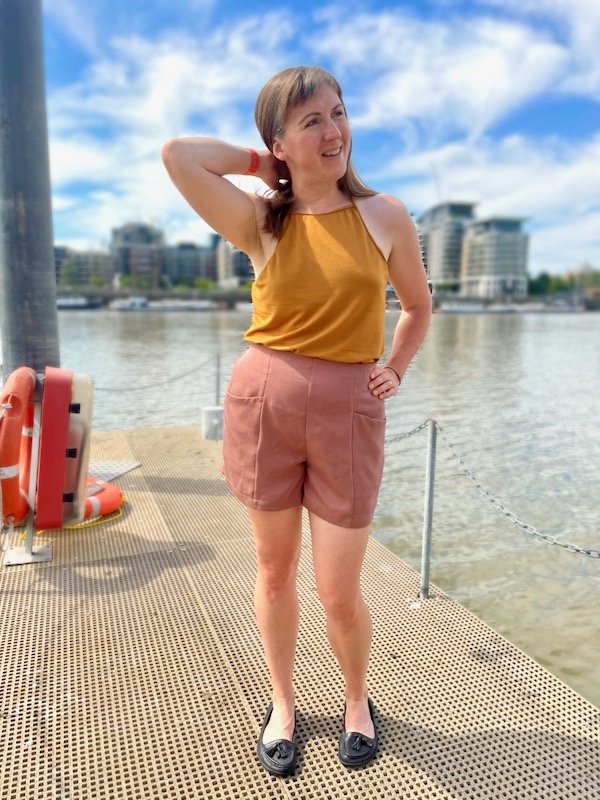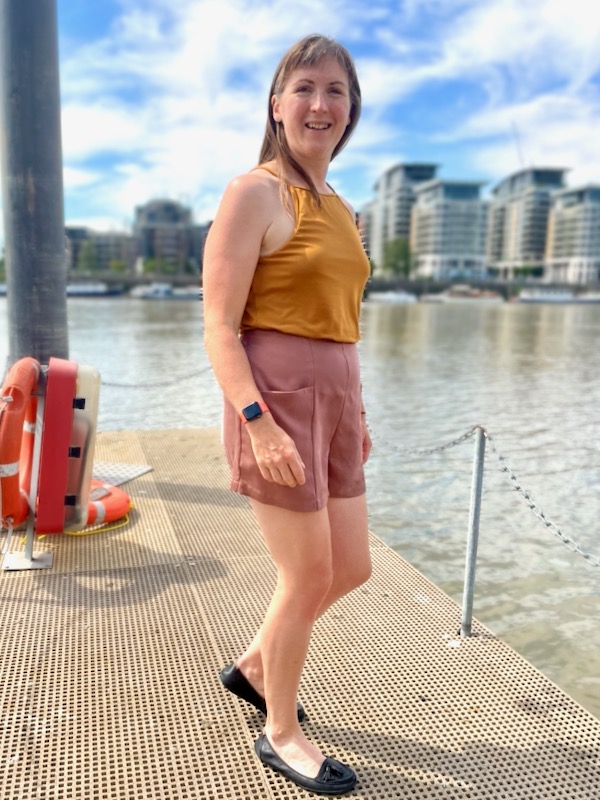 The other major change I made to the pattern is that they call for the neckline, armhole edges, and straps to be sewn from FOE, which is fine, except that I had NOTHING even remotely close to my fabric colour in my stash and I really didn't want a contrasting colour there. So instead I decided to go off-piste and cut separate band pieces, serging them onto the right side of the garment along with some clear elastic (god I love my overlocker's elasticator foot!), wrapping the band over the edge to the inside of the garment, and then stitching in the ditch to secure.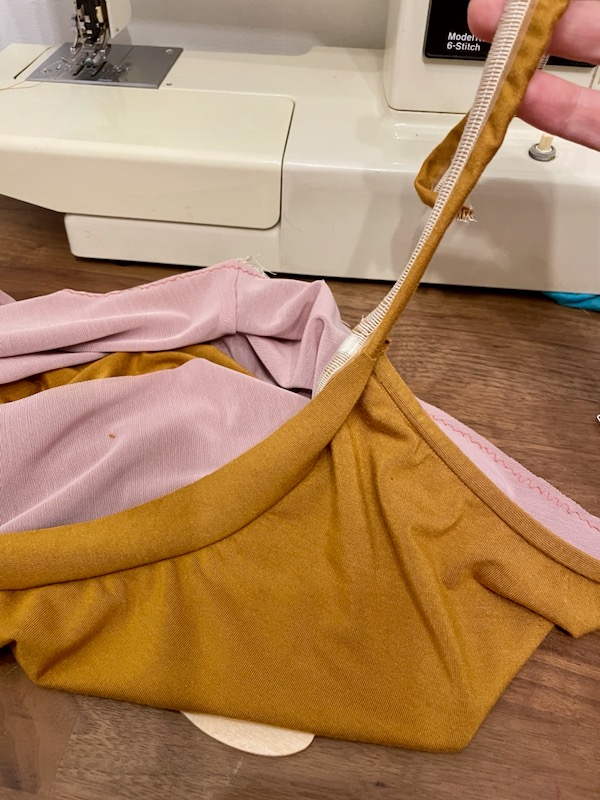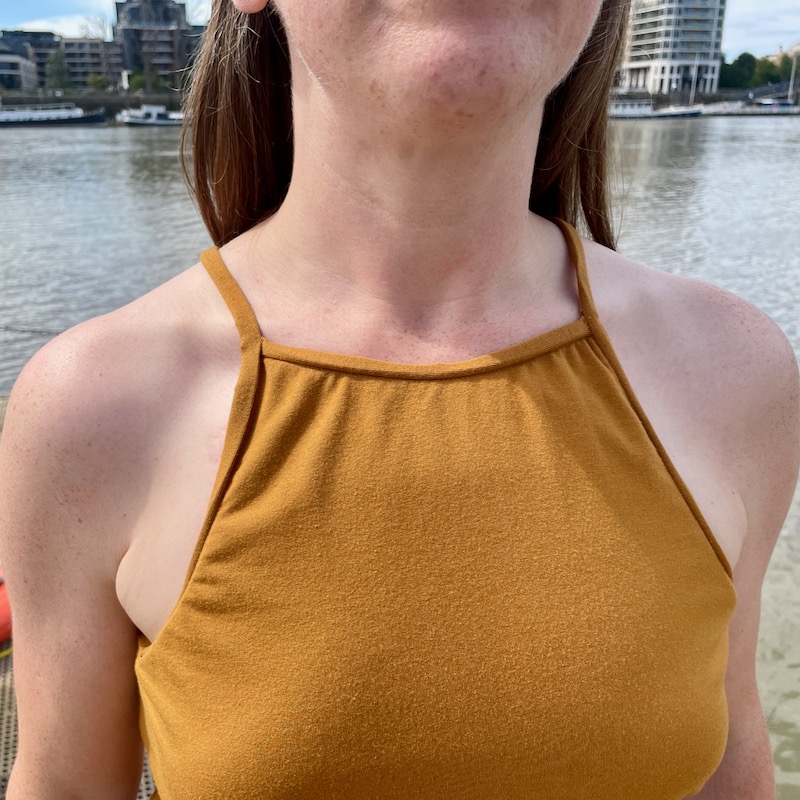 Since the garment edges and straps are all one piece though, this was made a little tricker by having to fold the strap segments onto themselves so I could overlock them together, and then flip rightside out before stitching in the ditch, but it actually worked out pretty well.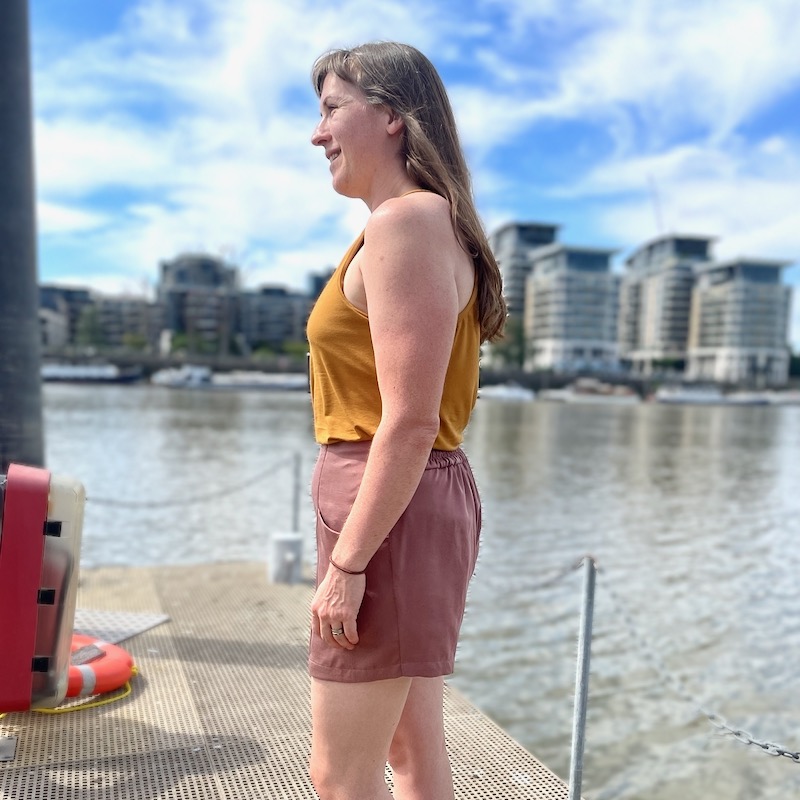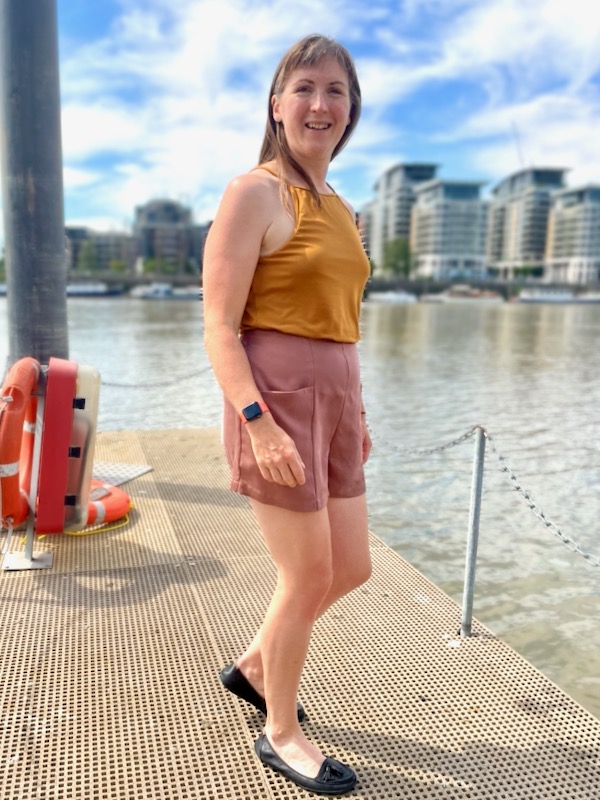 The pattern instructions have you join the FOE at the shoulders, which I didn't like, so I thought I'd try the lingerie approach and have a ring at the back and then adjustable sliders, but my straps & clear elastic were far too chunky to fit into my sliders so I ended up just stitching them down permanently after threading through the ring at the back.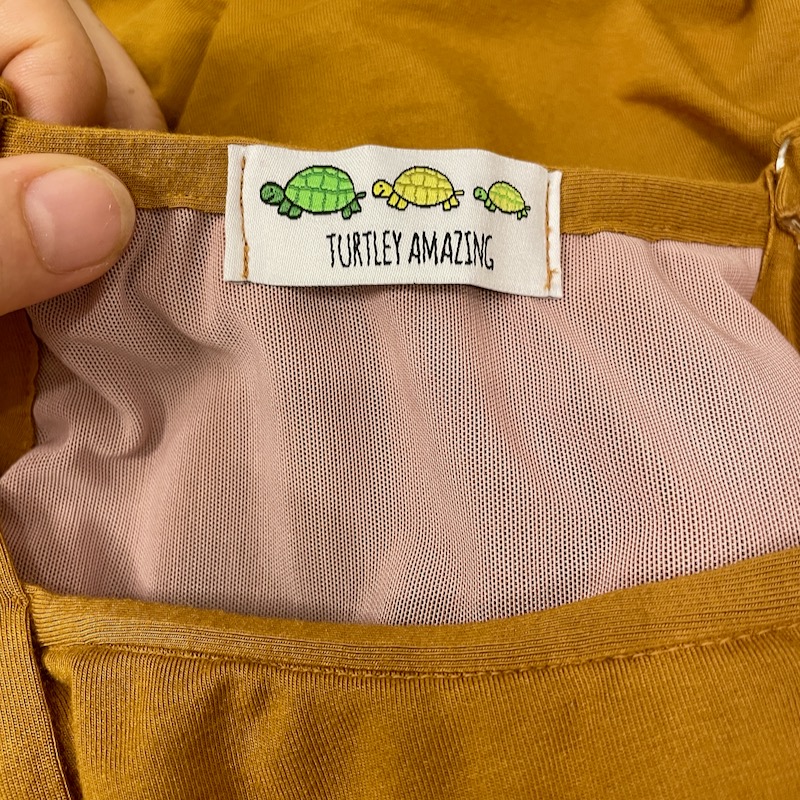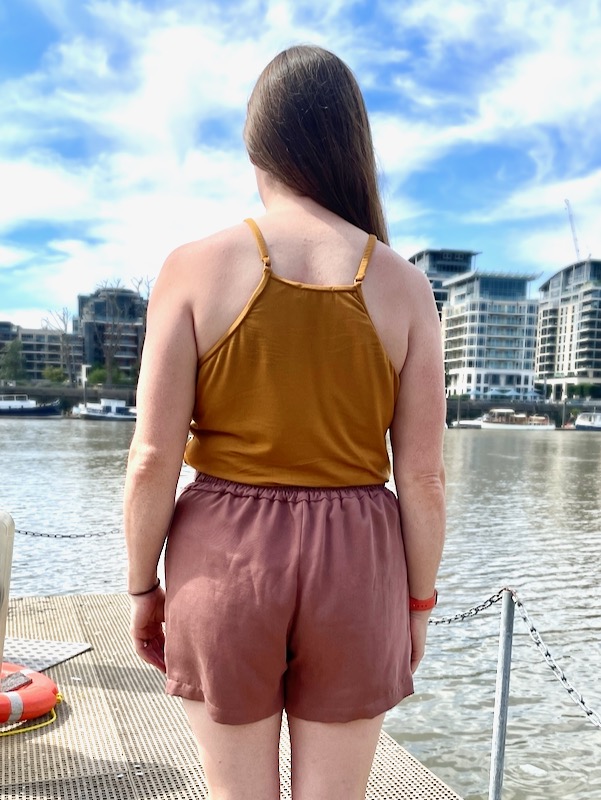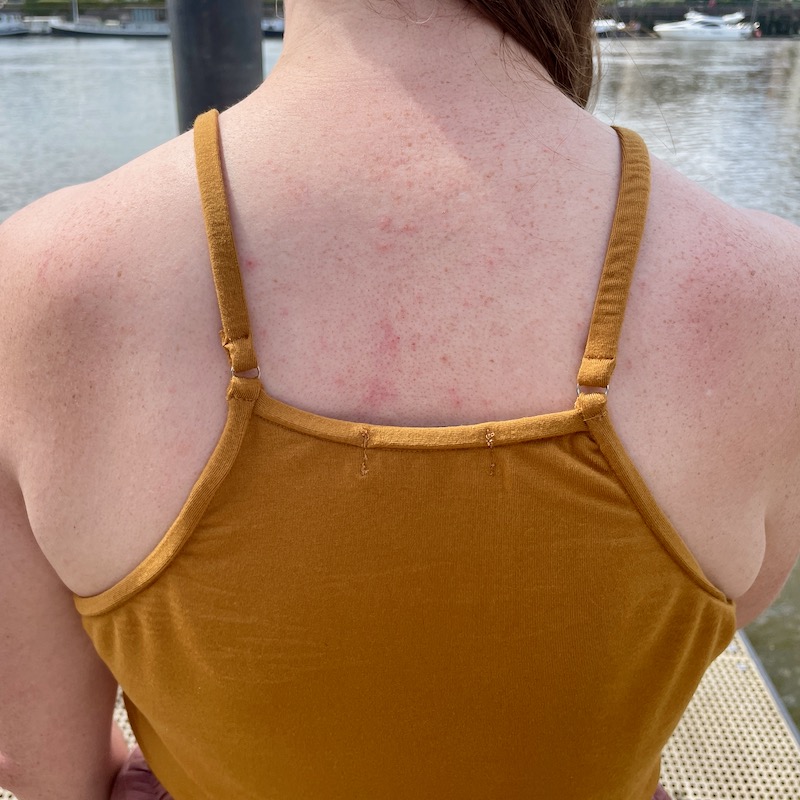 I confess that I haven't got much to say about these shorts, though I adore them! It's just that I've already said everything there is to say about the incredible Closet Core Pietras in the first 8? 10? times I've made this pattern! You've even seen the fabric before, too – it's the wonderful blush tencel twill from Bawn Fabrics that I used in my Threads challenge trousers (also Pietra!) and it was just a happy accident that I had just enough fabric left to squeeze in these shorts. And I mean just enough – there were only tiny scraps leftover, which is how I love my projects to turn out!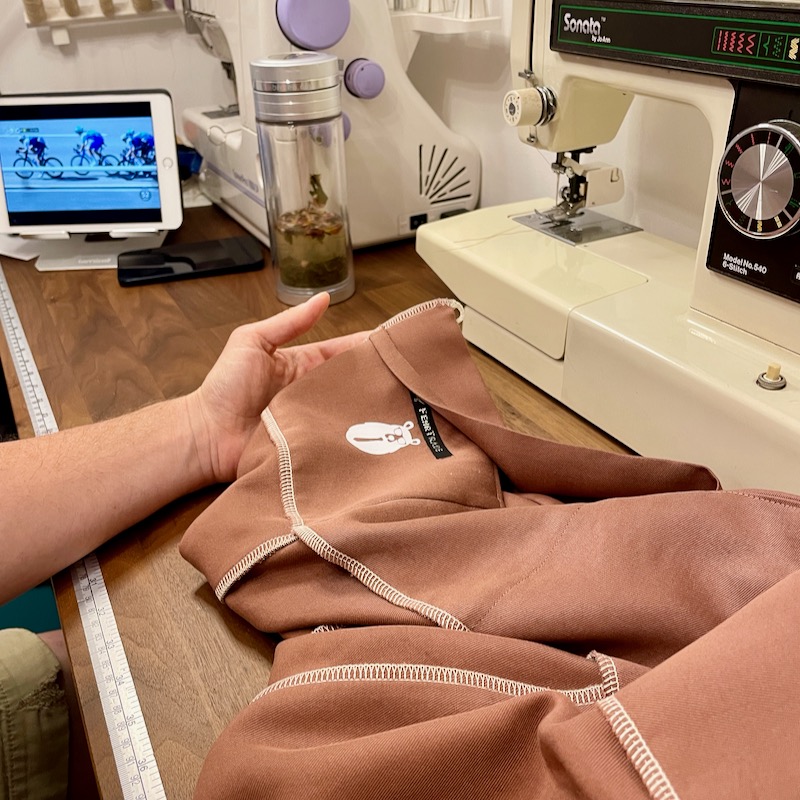 No need to do a couture finish on these – I just used the overlocker as I normally would!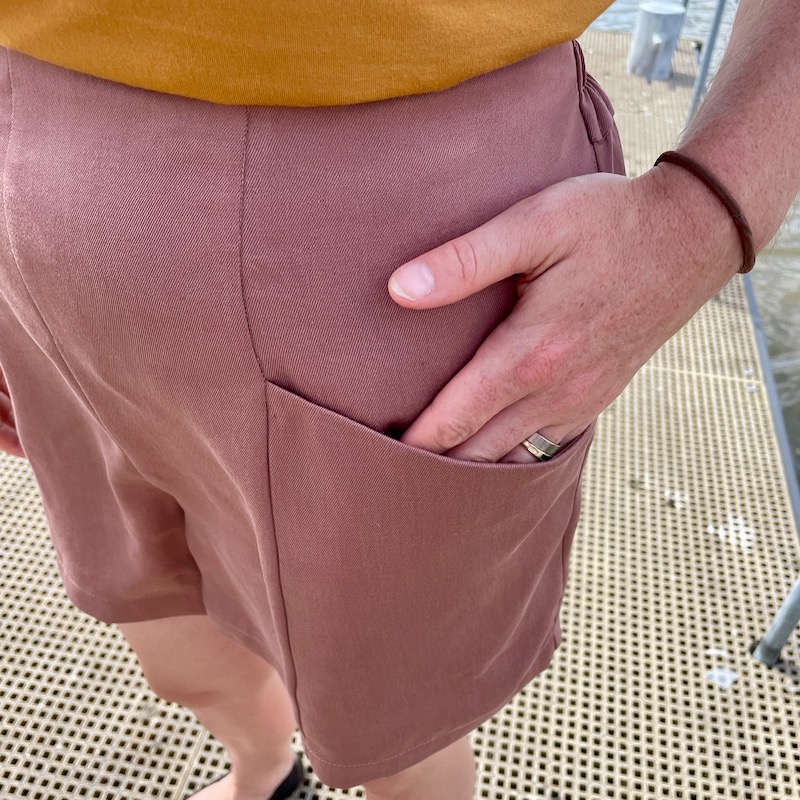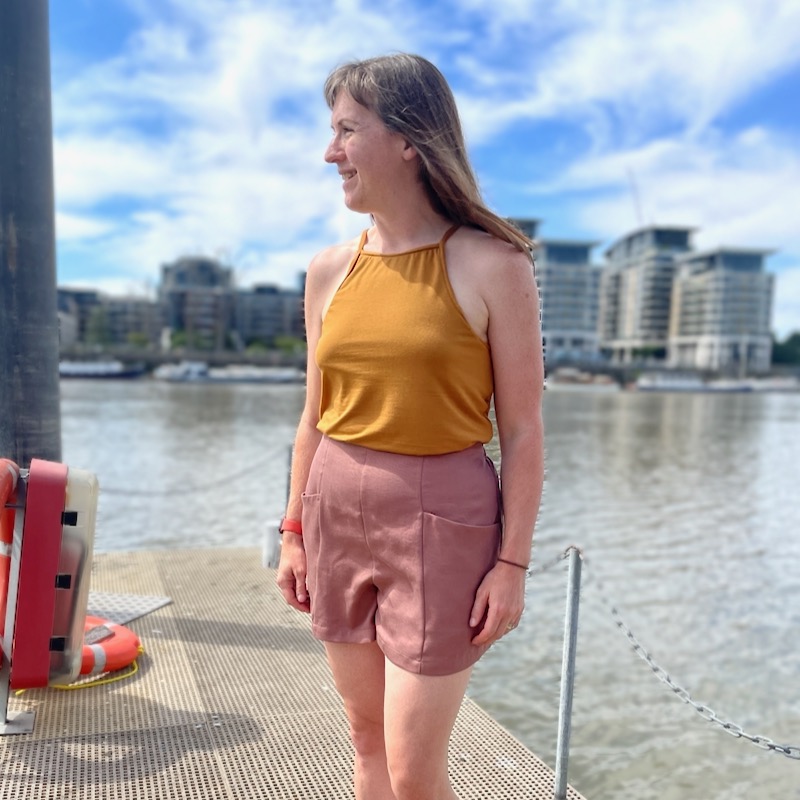 And here's the top untucked – I think it actually gives me better waist definition with it tucked in but it's a nice length and paired with leggings or narrower trousers I'd probably leave it out.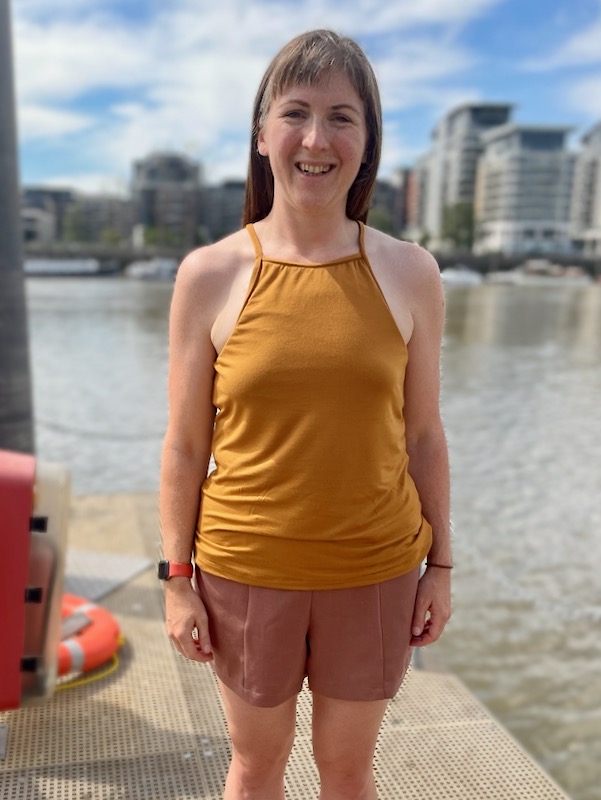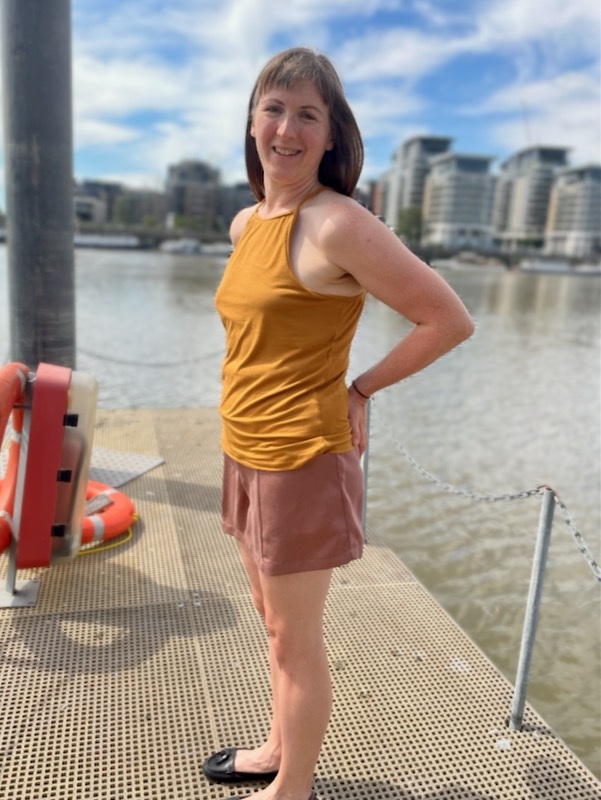 The fun thing is that this top and the shorts worn together are actually the exact same fabric shades used in the ill-fated Rauha dress, so in a weird way I still get to wear that colour combination, just in a very different form. And considering that both fabrics were either repurposed or leftover, this feels like a total freebie, too!