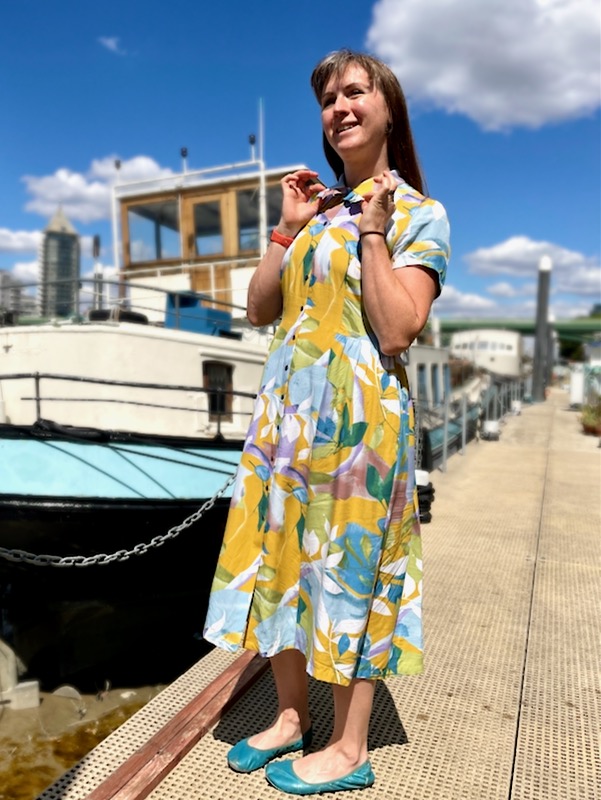 When I first made the Saraste pattern from Named's "Breaking the Pattern" book back in 2019, I had no idea how much I'd enjoy wearing it. I don't usually wear casual dresses, to be honest, let alone ones with such a long hemline or that button up so modestly. But it turns out that I really enjoy wearing it – so much so that I wanted another dress (remember that I also made the top version last summer)!
So when I saw this beautiful rayon at Like Sew Amazing with its shades of yellow, blue, green, and white abstract flowers, I knew it'd be perfect for another shirtdress (as an aside, this was marked as "deadstock" at LSA but it's also for sale at Textile Express so I don't know if their supplier is stretching the truth or what??).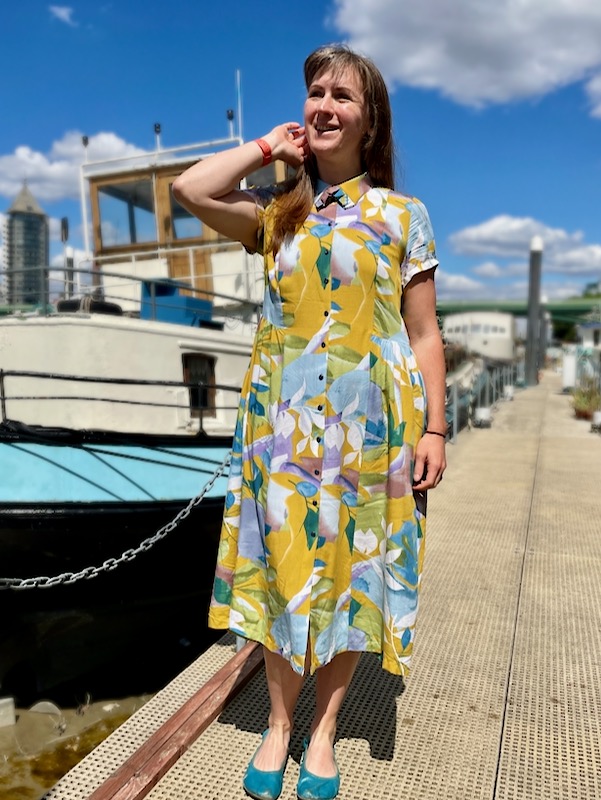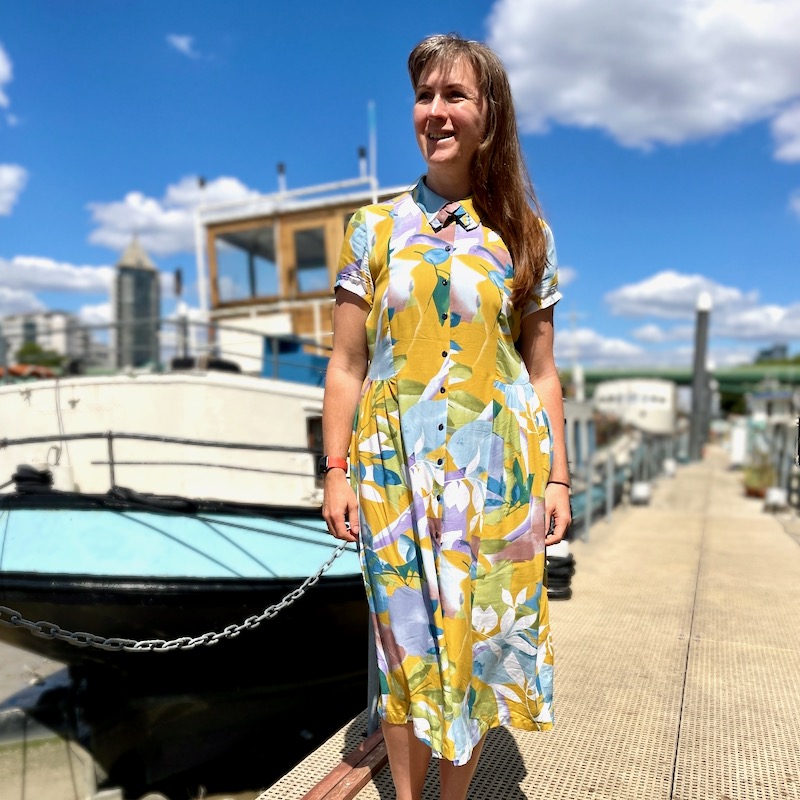 The fabric is perfect for this pattern – lightweight and floaty with a lovely drape that catches the wind and falls nicely from the multitude of pleats at the waist seam, too. Because I didn't want to add any weight to the fabric, I opted to pink the edges of the fabric pieces and construct with the sewing machine, rather than to overlock everything.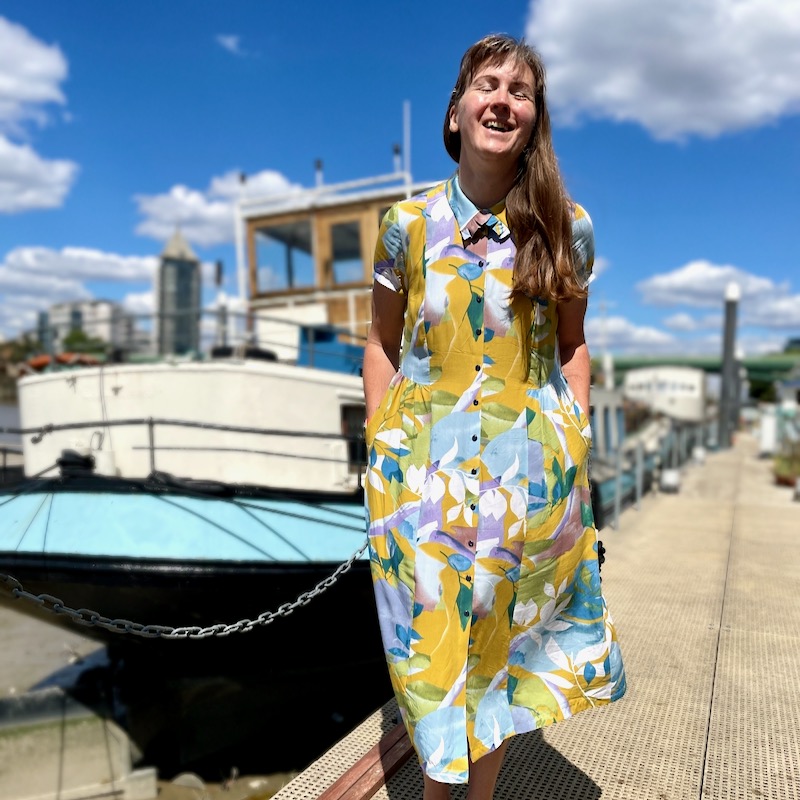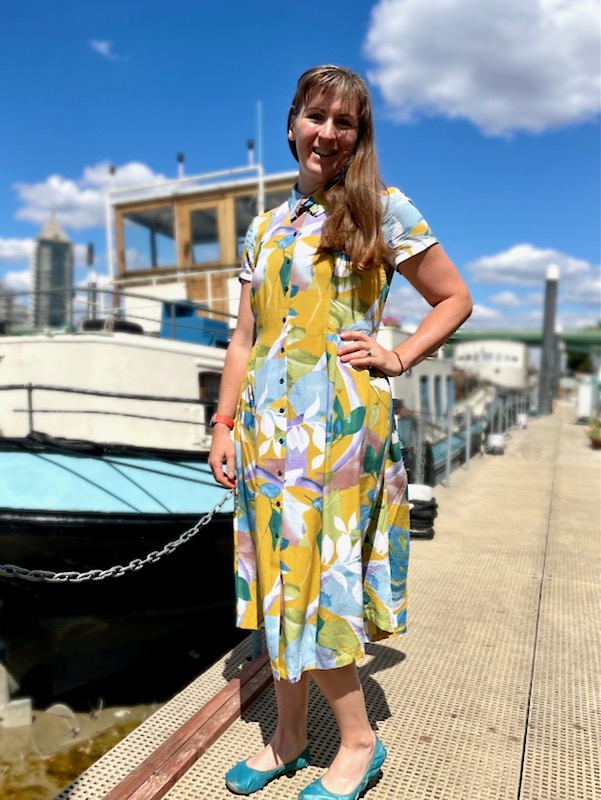 Unlike the first version of this dress, I decided to not have the shoulder cut-outs as I found it restricts my choice of bra, but I opted to add the collar ruffle again, because I like the effect and way it frames my face, cutting against the severity of such a high neckline.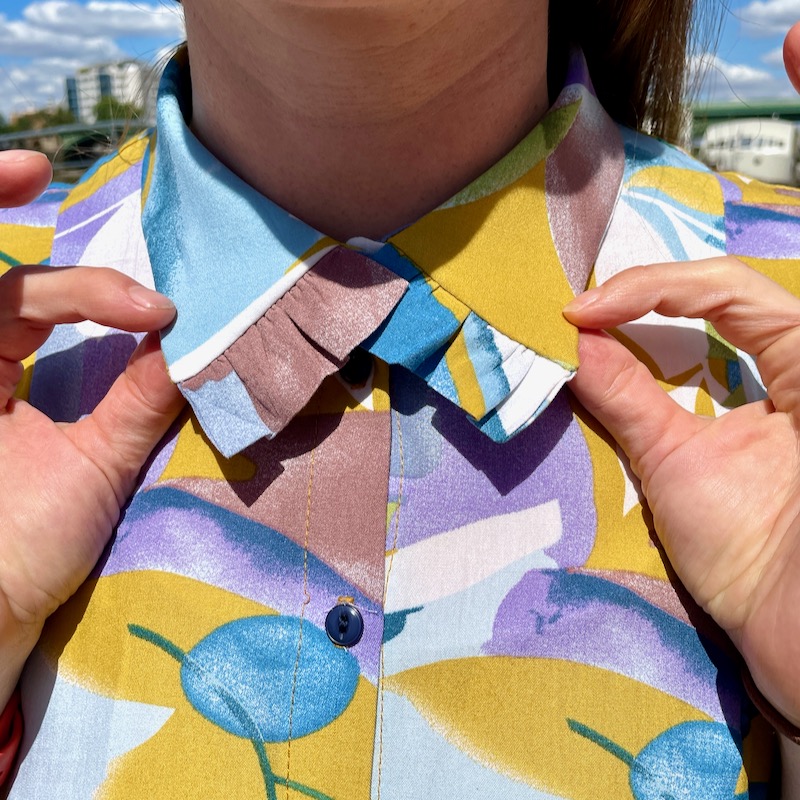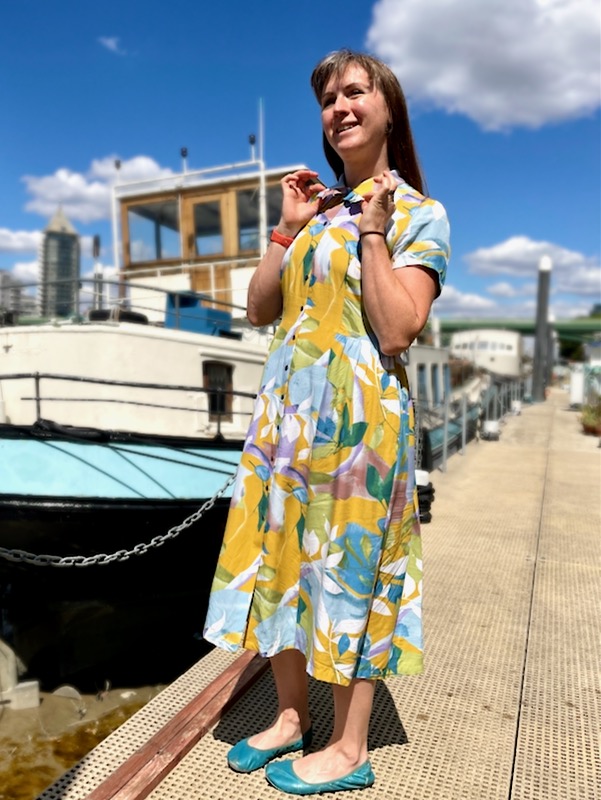 Like the earlier dress, I also opted to add in-seam pockets again, and I have zero regrets!!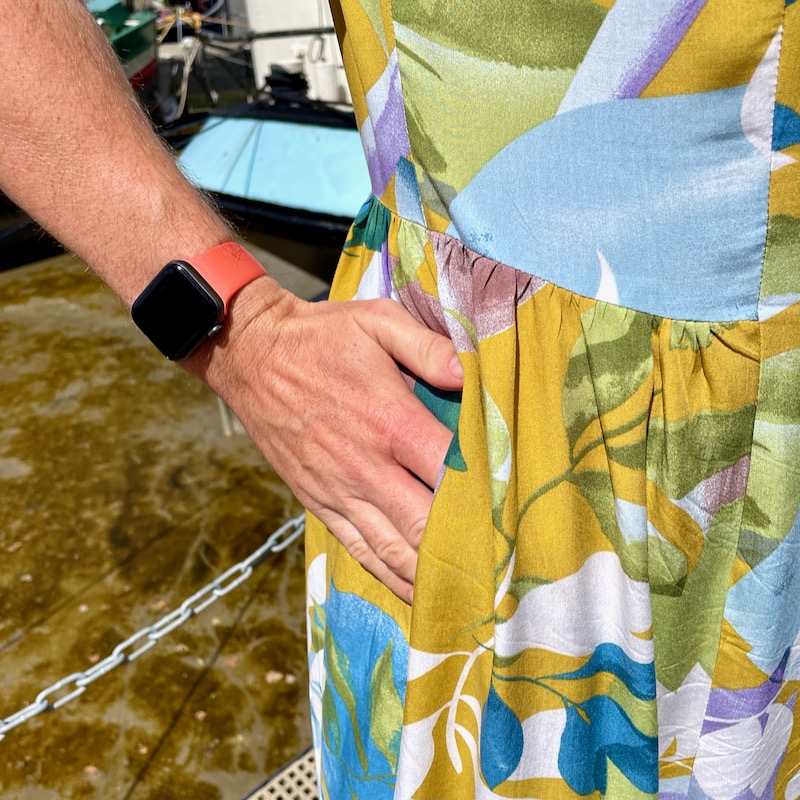 I don't tend to keep a button stash (though buttons seem to find me, I never have the right ones or number on hand1), I bought these dark blue buttons from Lamazi fabrics to finish off the dress.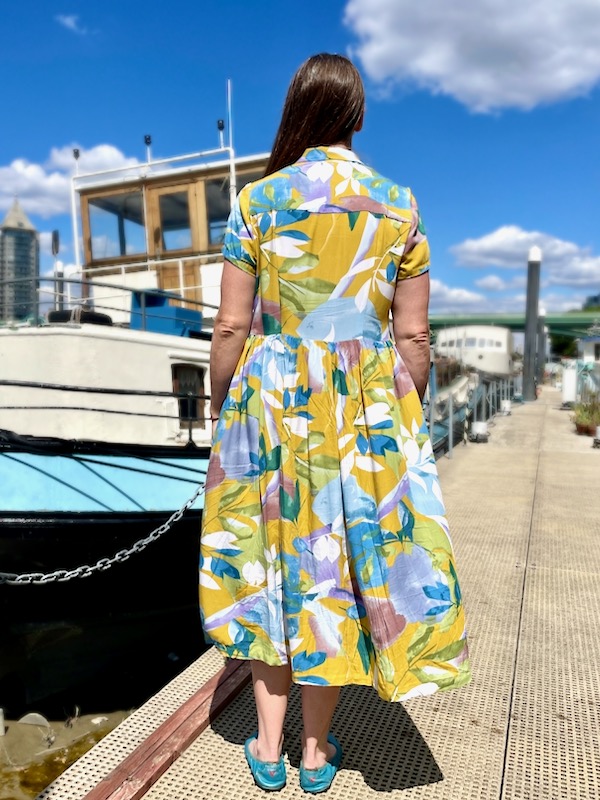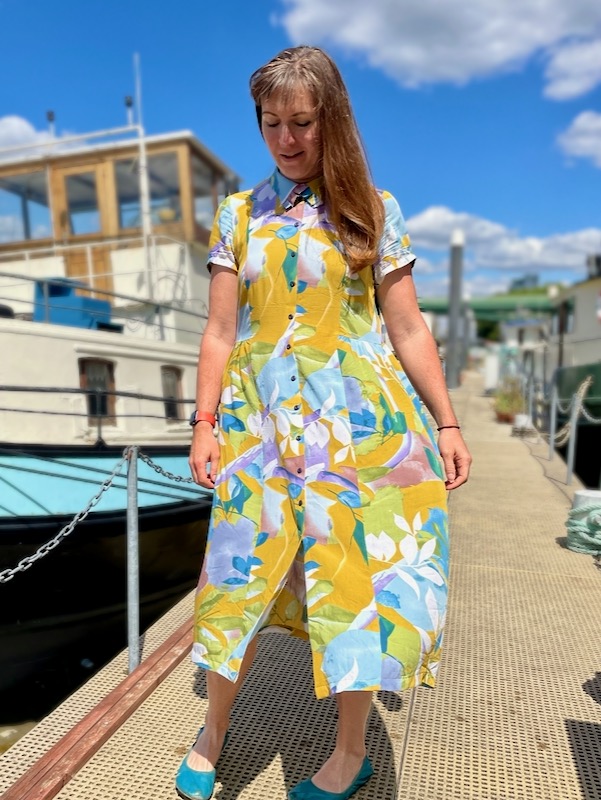 There are more creases and wrinkles in this dress than I usually like to have for a photoshoot, but in reality, I'd actually already worn it twice before I had a chance to take photos! If that isn't a sign of a successful garment, I'm not sure what is!