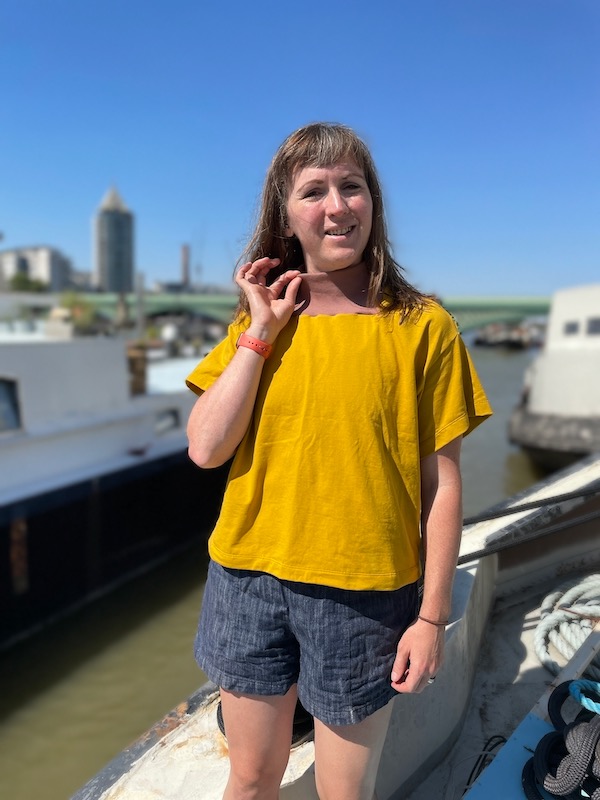 Yes, it's another golden and sunny Named pattern, hot on the heels of my recent Saraste dress! This time, however, it's a continuation (and culmination!) of the fail of a Rauha dress I made in March, which I talked about here when I repurposed the mustard bamboo jersey for another top.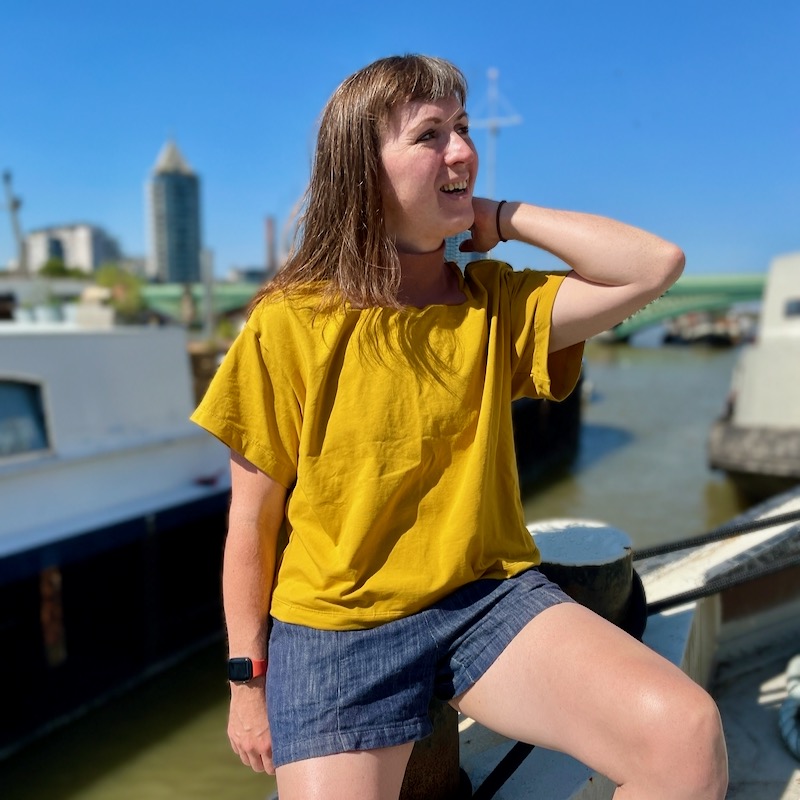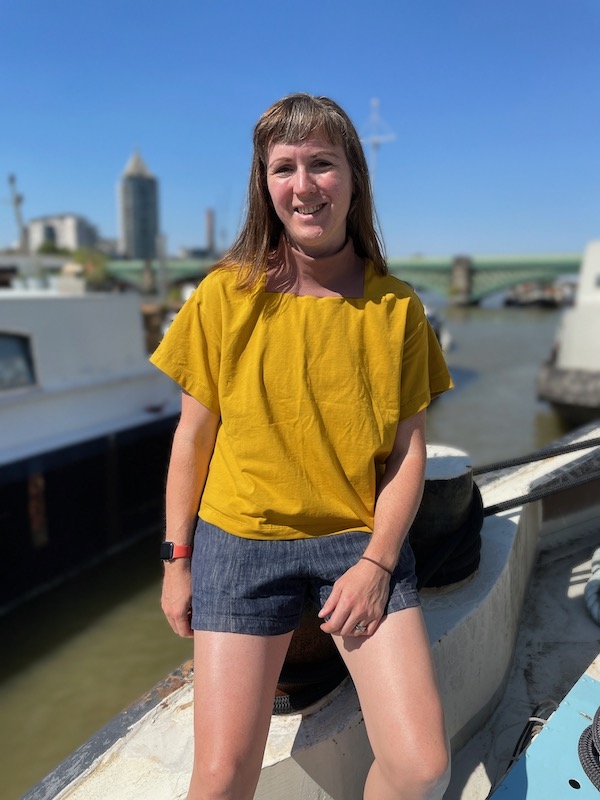 This still left the lovely rose ribbed collar (and a bit of the bamboo jersey) left from the original dress, which I'd bought from Lamazi Fabrics and still really wanted to use. Since I made a successful tee version of this pattern for my birthday in March, I knew that sturdier cotton jersey worked well for this style, so I purchased some yellow cotton lycra jersey from The Village Haberdashery before they closed down (RIP!) to use here.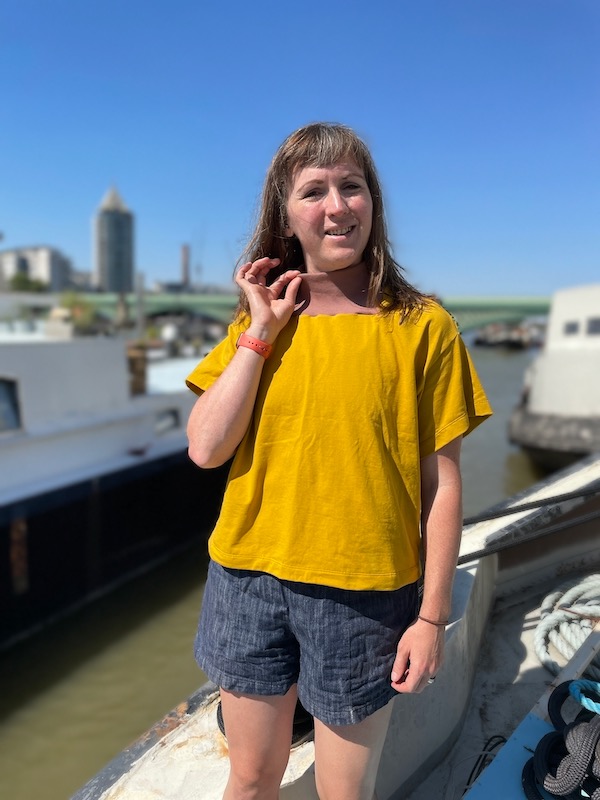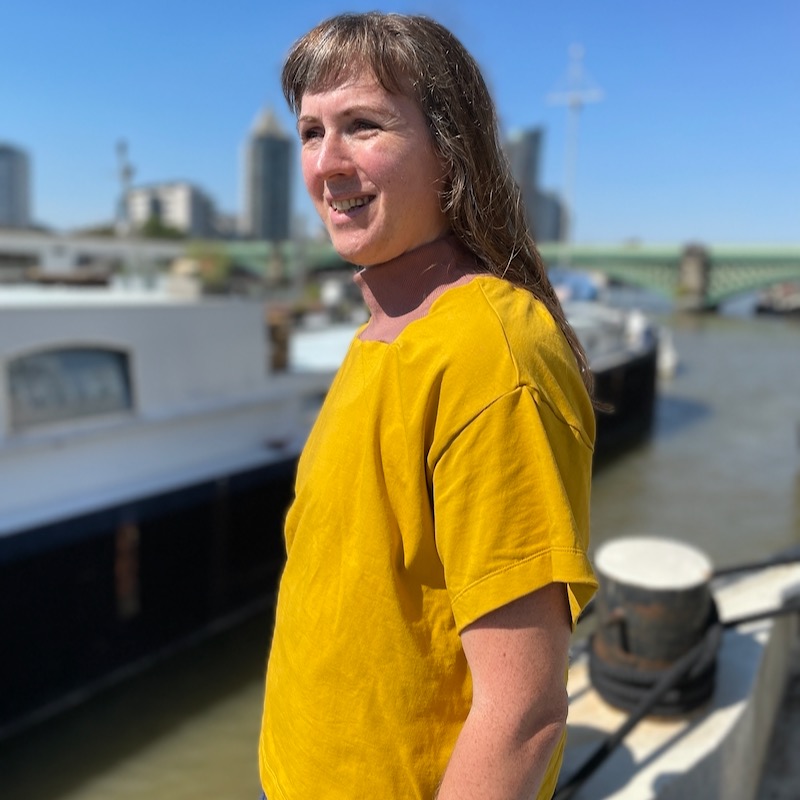 So this was a very quick sew indeed since I'd already constructed the ribbed, square collar – I simply cut that off the earlier dress (keeping the overlocking stitched intact to baste the layers together) and then cut out the front, back, and sleeves from the new cotton jersey.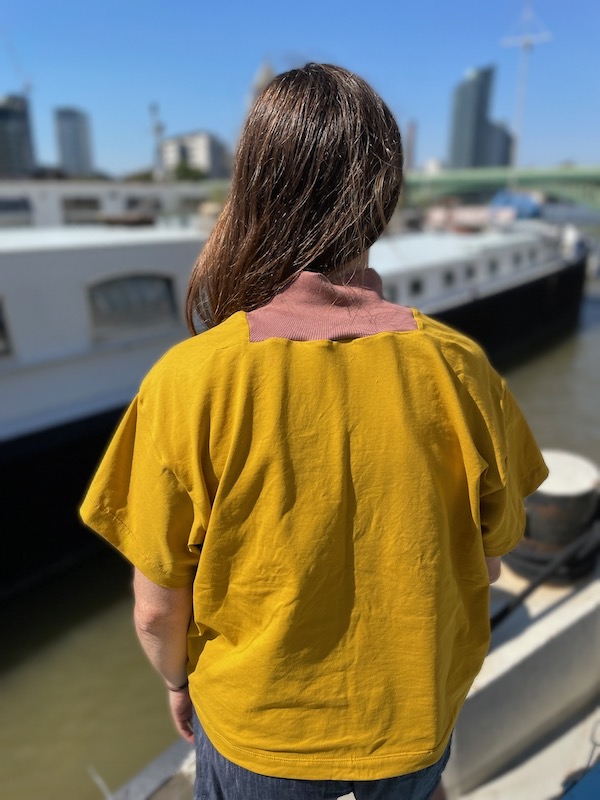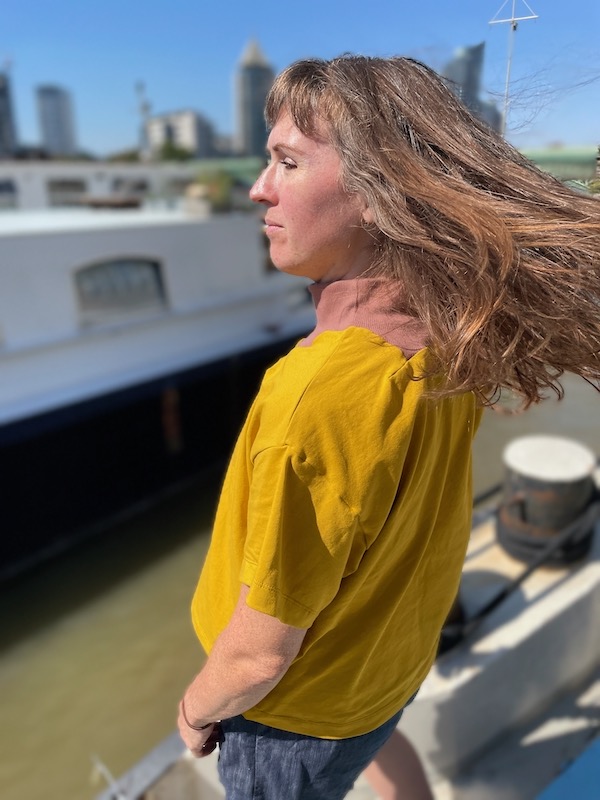 And voila! A Rauha tee in the spirit of the original dress (yellow + rose) but in a much more wearable format. I can't wait to wear it more once the weather cools down a bit here – we've had a nearly continuous heatwave all summer here in London so I'm not really in a tall-collar kinda of mood!