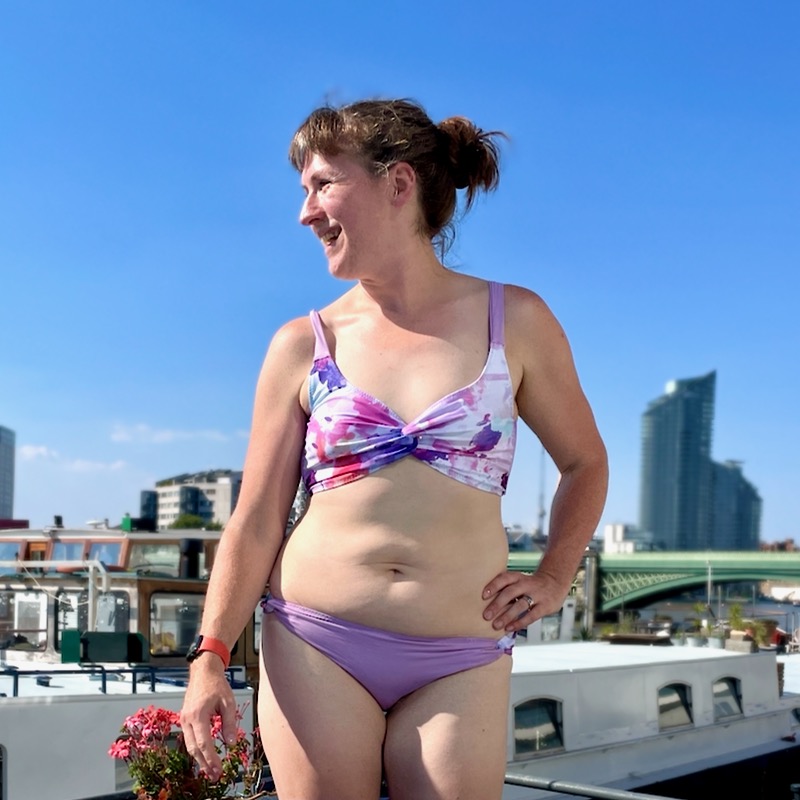 I didn't plan on sewing a swimsuit this summer. Frankly, the bikini I made in 2015 is still going strong. But then London ended up having an incredible heatwave summer, and we, err, impulse-bought a hot tub on deep discount which gave me a bunch of extra motivation!
I thought I'd have a look at my pattern files on my computer first to see if I already owned a great lounging swimsuit style (as opposed to the "sport swimsuit" I made before my short-lived swimming lessons in 2019!), and it turns out I did – the Nautilus Swimsuit & Bikini, originally released by Seamstress Erin but then bought up and re-released with an expanded size range and full set of tutorials by Paprika Patterns a few years ago. I had the original version of the pattern from an indie pattern bundle I contributed to a while back, so my comments here are on that original version.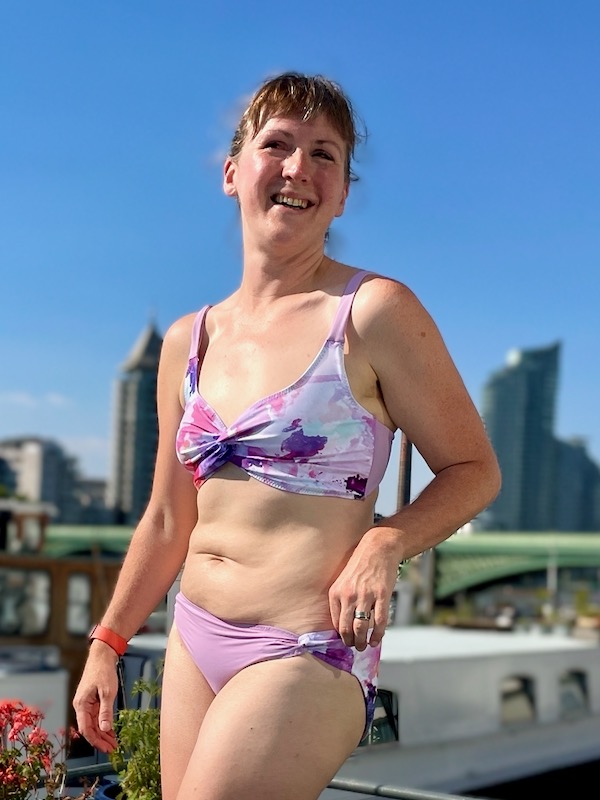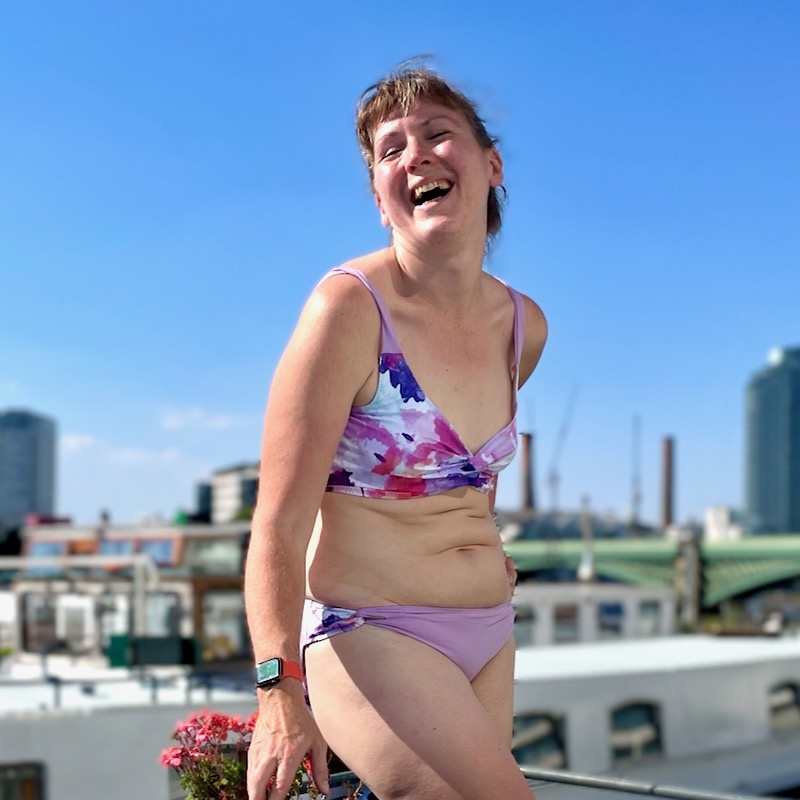 Spurred on by finding a pattern I already owned, I thought maybe I'd find some lycra in my stash to coordinate nicely with a metre of lavender deadstock swim lycra I'd recently purchased from The New Craft House, and I did! Turns out I still had enough of the watercolour heavy lycra from Fashion Formula after making a pair of leggings AND shorts to sew a bikini, too! (Expert-level pattern Tetris: achieved!). Throw in a bit of beige stretch mesh for lining, plus some 1/4in rubber swim elastic and a bikini hook for the back, and I was all ready!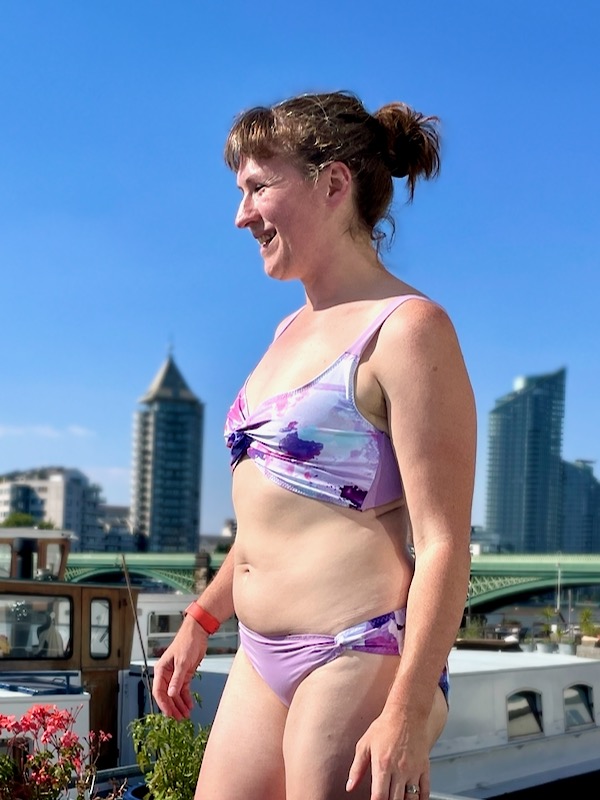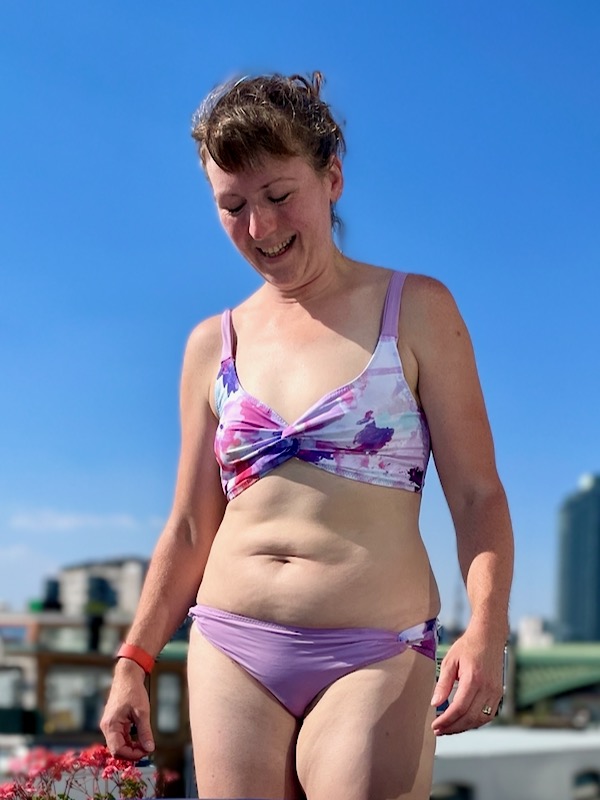 I made the twist version of the bikini top and bottoms since it seemed to have more visual interest, and I opted to swap fabrics and have the print be dominant on the top front (and solid in the back and straps) and have the solid dominant on the bottoms' front (with the print in back) and I think it makes for a nicely balanced suit.
Even though I love the finished swimsuit, and the drafting is impeccable, the instructions (at least the original version I used) really let the pattern down. They were overly wordy and with some truly terrible illustrations (you know they're bad when even the instructions mention how useless they are!) but there were no errors, and the sewalong posts on Paprika Patterns' site are actually really helpful.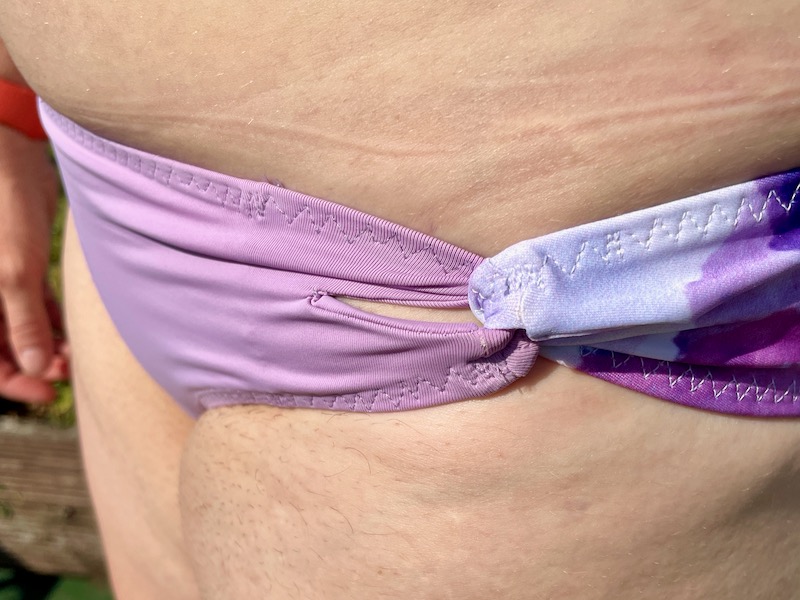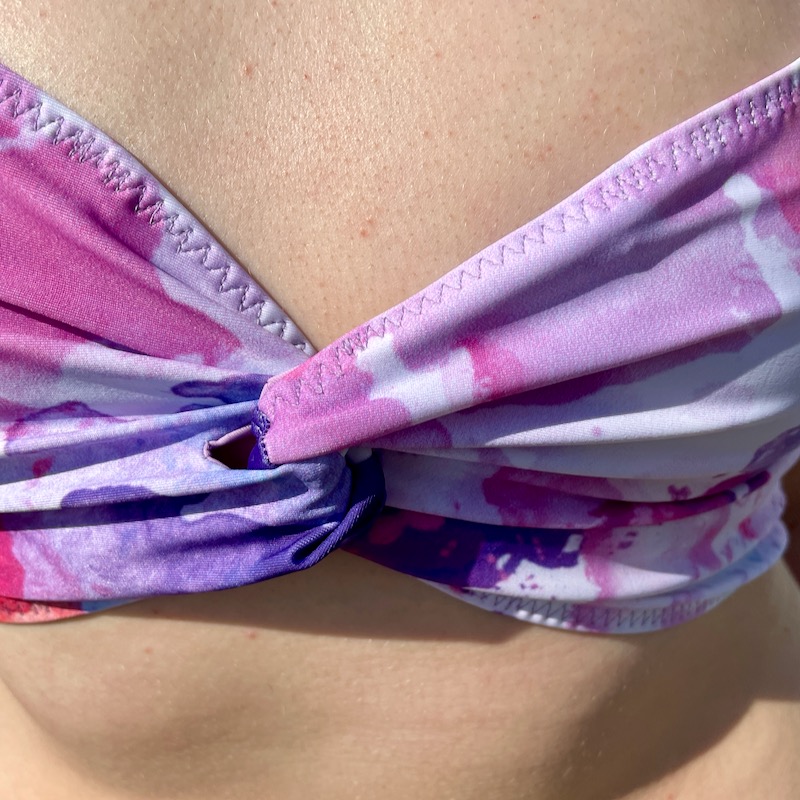 Once you understand how the twists are made, it's pretty straight forward, and you end up sewing a bit of a mobious strip when attaching the elastic, which is fun!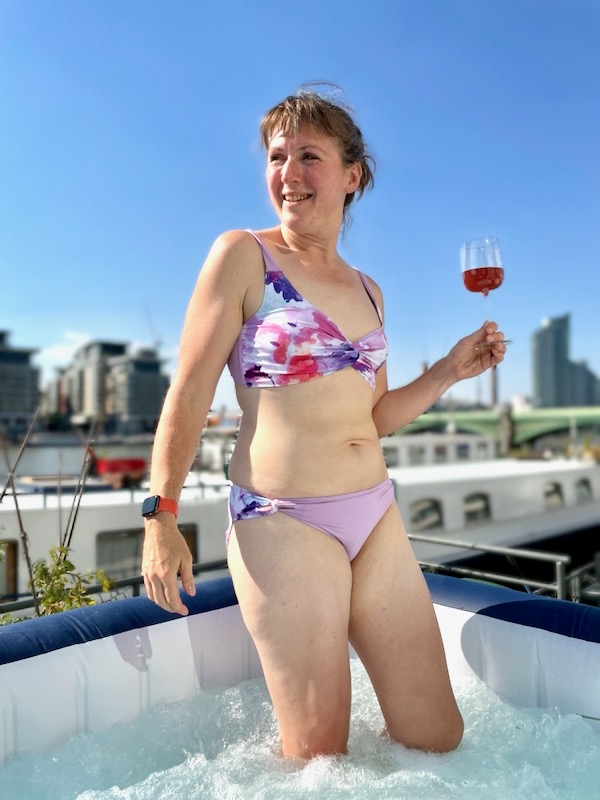 The other thing I found a bit tricky is the sizing – this pattern has cup sizing (which is great!) but the method used to calculate your size NEVER works for me, ever ("measure full bust and under bust and use the difference"). This method always either tells me to sew a DD+ (hahahah) with a ridiculously small band relative to my frame or an A cup (equally wrong) with a huge band size. This bugs me whenever I see it on other patterns, too, and I did what I normally do when I come across it – figure out the size for my waist and hip (14), then throw the size chart in the bin and just sew that size with a B cup.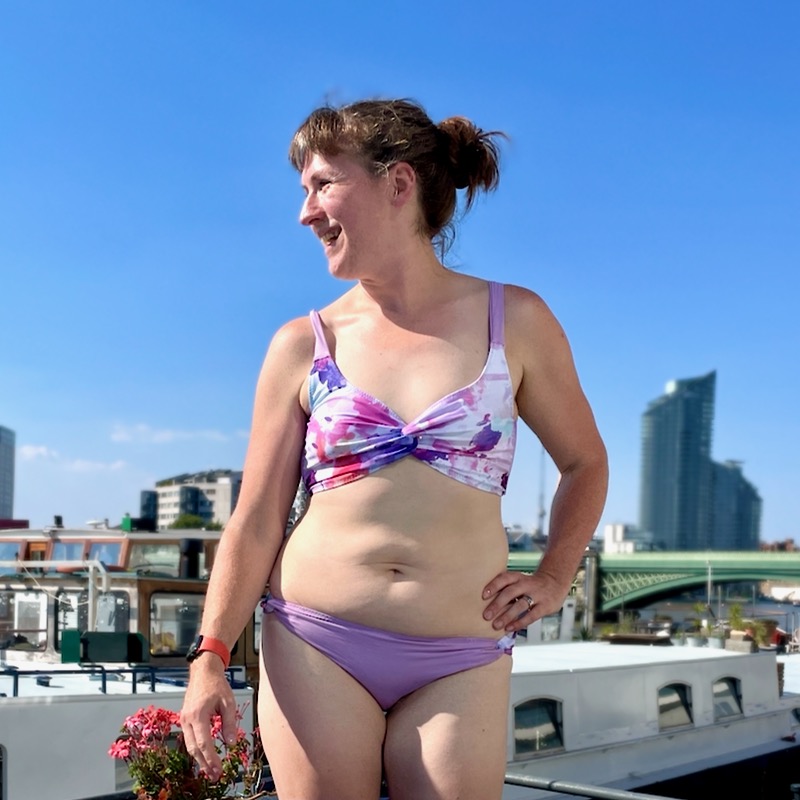 Thankfully, that approach worked here, regardless of what the size chart would say (size 6 DD+, again, HAHAHAH). I should also add that the sizing for the bottoms is spot-on, thankfully.
I'm only slightly annoyed that I couldn't find a matching bikini clasp for the back, but pale pink was the closest I could find on eBay in the right size.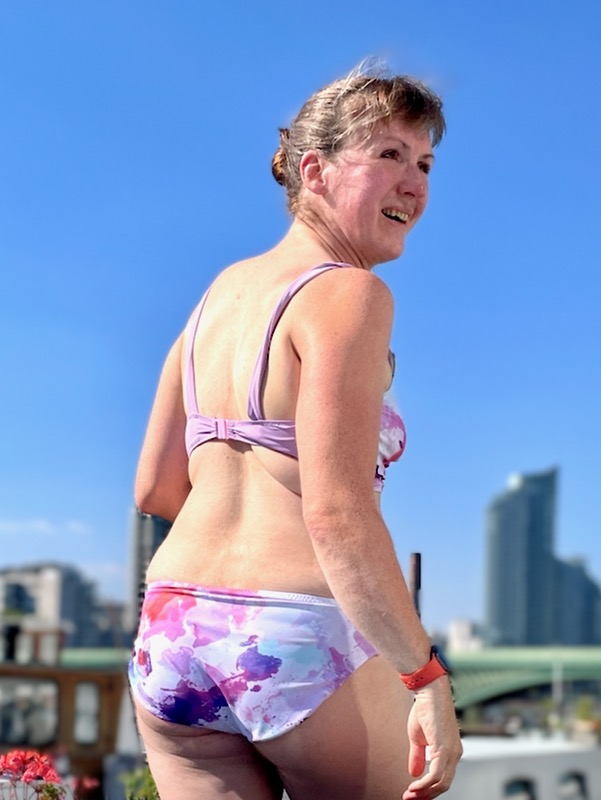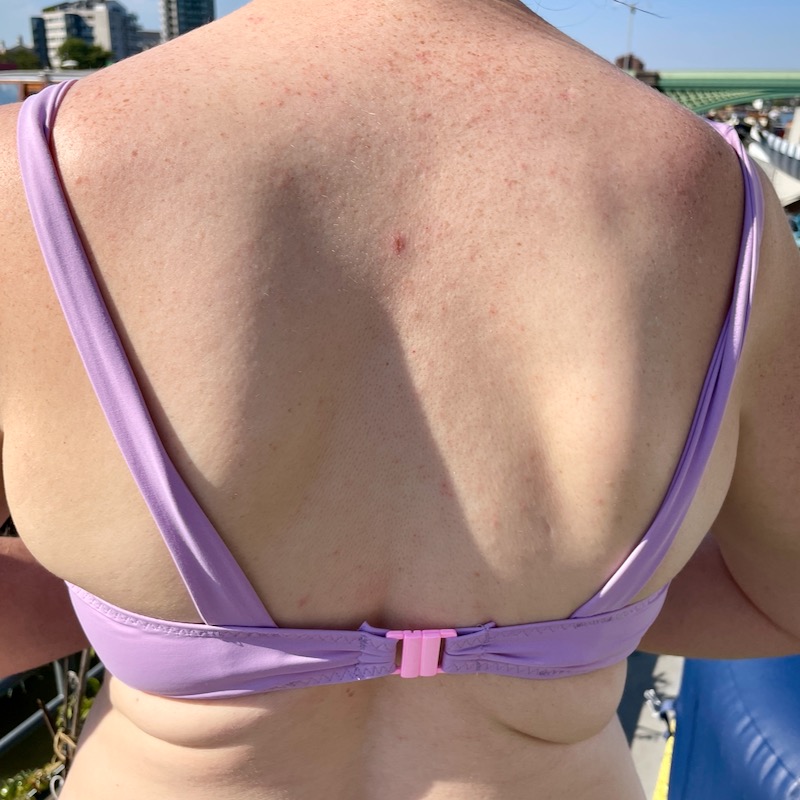 I didn't add the optional foam cups, but I did insert boning (or rather, cut up pieces of zip tie) to make sure the sides didn't bunch up.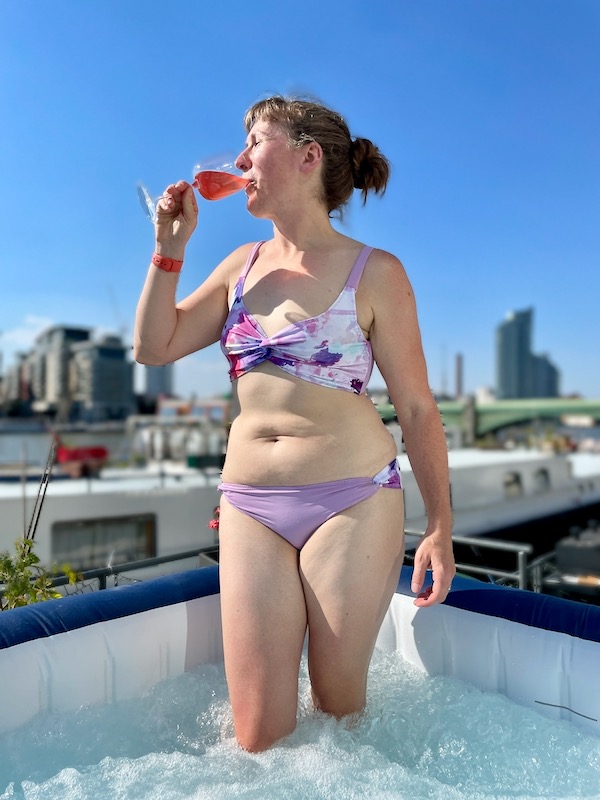 This wasn't a super-quick sew due to all the lining and construction and then elastic insertion (sewing the elastic twice, of course!) but it should last me for years of hot tubbin', or at the rate we're using the hot tub (ie: pretty much daily), ohh, maybe 6 months, ha!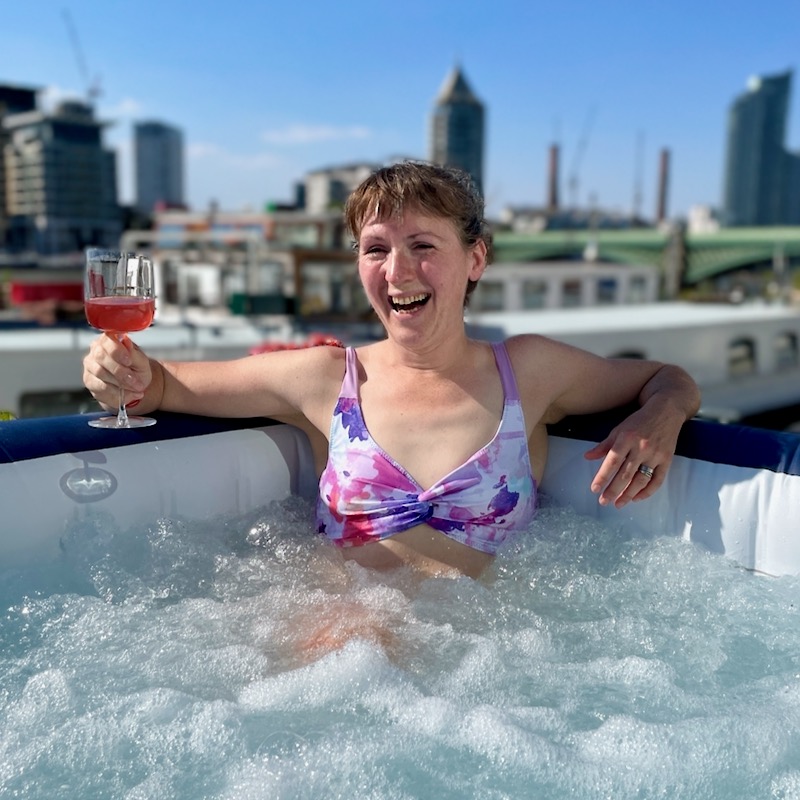 We're down in Cornwall this week for holiday so I'm hoping this might get to see some action on the beach if we're lucky with the weather, too!