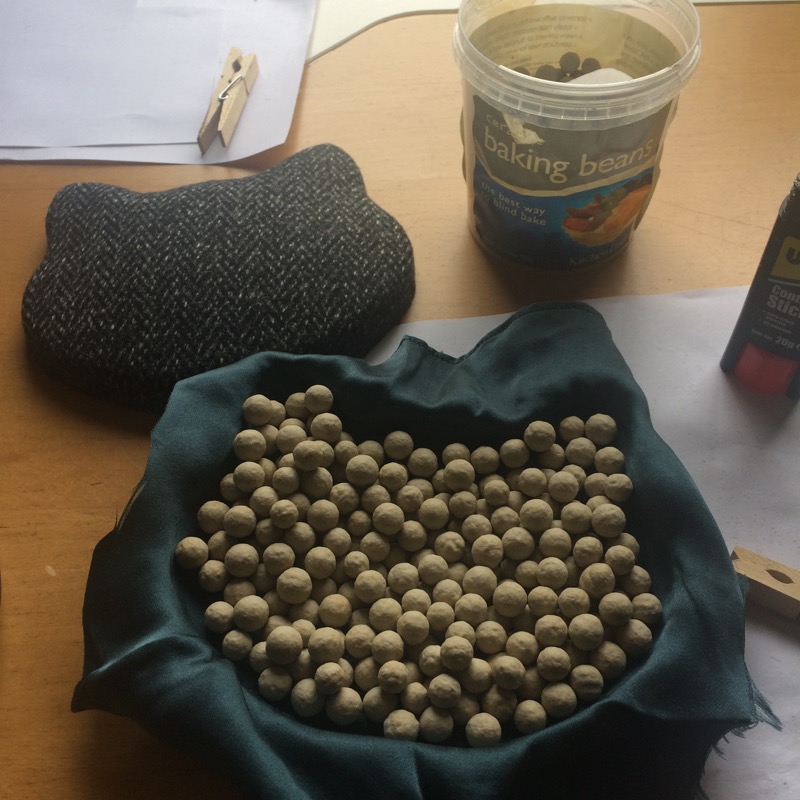 Happy Friday everyone! Congratulations for making it to the end of a week, and in celebration, I've got a bunch of little updates and goodies to share. Regular readers by now will know that I do this sort of "potpourri" post full of stuff that is too good to miss, but not really big enough to warrant it's own post…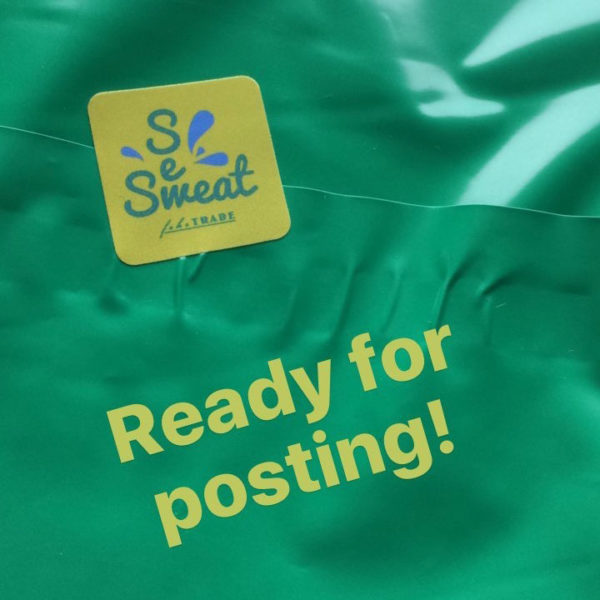 First up: The first round of Print Club fabric kits are half gone already!! I've really enjoyed packaging these up and shipping them out all over the world (and I do mean everywhere)! They're all sent signed-for and tracked so you can guarantee it won't get lost, and most people are receiving them in under a week. I even had a brilliant email from a customer this week saying "This fabric is even more lovely than it looked on the web-site"! Aww, you guys! 💕
Just a note to the bargain hunters out there – if you're waiting for this to go on sale or at a discount, don't. I've made these kits as cheap as I possibly can while still covering costs and giving a portion to the illustrator, and I can tell you now that they won't ever be cheaper than they are right now. So make sure you grab one of the gorgeous Head for the Hills kits now before it's gone forever!
[shopify embed_type="product" shop="fehr-trade.myshopify.com" product_handle="head-for-the-hills-limited-edition-laurie-king-steeplechase-capris-kit" show="all"]
And I may already have the next Print Club collaboration underway, too… Any bets on which pattern it might be for?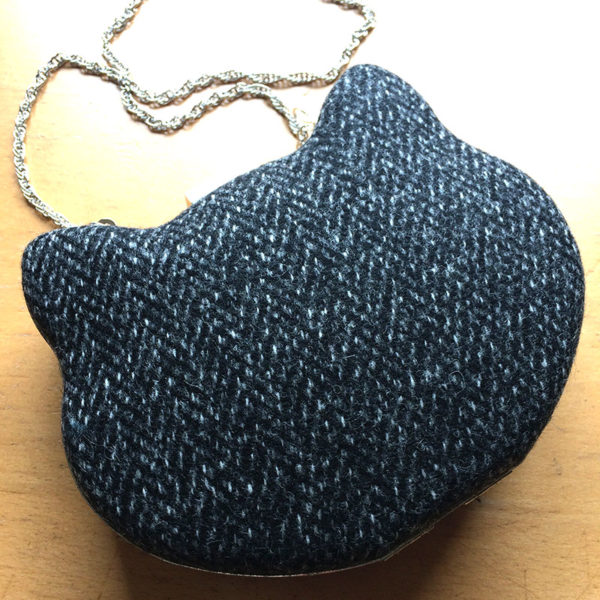 You may remember back in September when I made a matching clutch bag to go with my silk dress, I was also working on a second clutch bag… Well, to make a long and very boring story short – U-Handbag's customer service is freaking awesome (and my postman might possibly be the shadiest on earth)! I finally got the glue and finished up my tweedy kitty clutch bag, attached a chain, and took it out on the town! I'm totally in love!
I used a UK-milled wool tweed remnant from Beyond Measure which was in my Sewing Weekender goodie bag (plus some silk satin for the lining), and honestly, it was so easy to put together! You just glue the fabric to both sides of the plastic shell, trim the edges, then glue the shells into the frame. That's it!
Anyway, I saw that U-Handbag are having a big sale right now, so you can make your own kitty clutch for even cheaper right now! I'm seriously considering buying a few more for gifts… (I'd totally recommend buying this glue at the same time, too)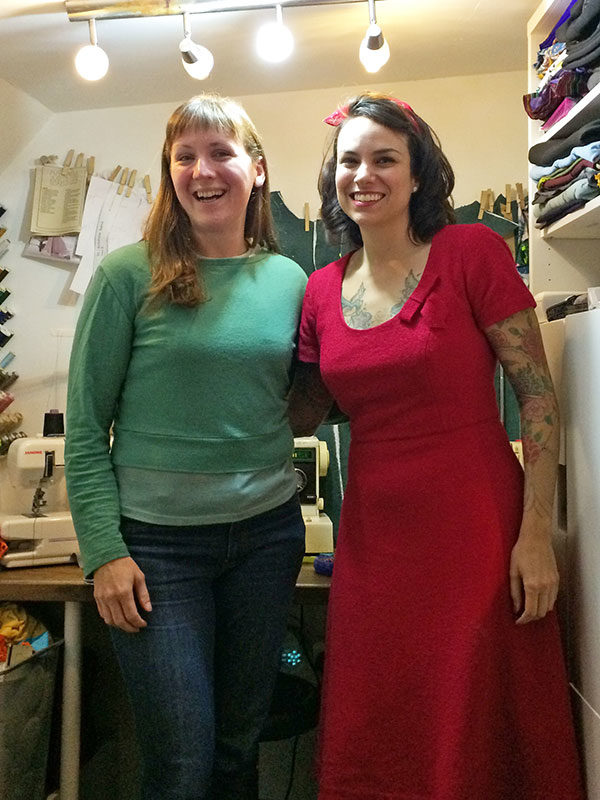 I absolutely love it when people I've known for years via blogs and sewing forums come to London – I've found that a common passion for sewing really unites us, and I've met so many wonderful people over the years this way. So I was thrilled to hear that Gretchen (aka Gertie) was coming over to teach some classes, and was able to squeeze in a trip to the boat, too!
I can officially say now that Gretchen is every bit as warm, funny, & amazing in real life as she is online. I've been following her sewing journey online since she won that Threads competition way back when, back when her blog was all about recreating the New Book For Better Sewing looks, when she landed her first book deal and when it was a huge surprise when her first Butterick patterns came out – and everything in between. Success couldn't have come to a more deserving, hardworking, and creative woman and I'm so pleased she was able to find time in her whirlwind London trip to pop by and see the boat. And the book signing at Ray Stitch was an absolute blast, too!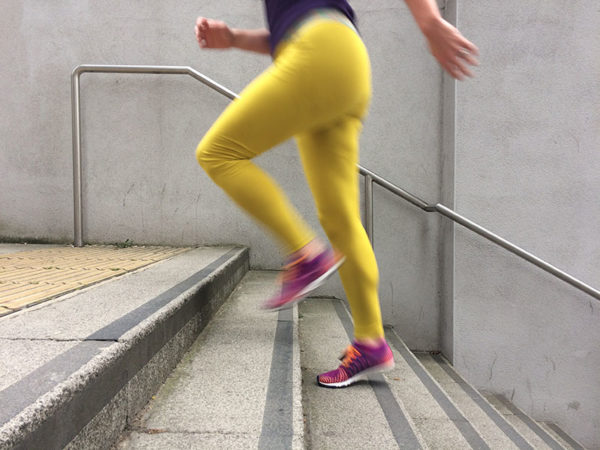 I'm in a base-building phase of my training for the World Transplant Games in Malaga next year, and earlier this week I had a stair session. This particular session involved running up and down a set of stairs (alternating between running up them one at a time, then taking two at a time) for twenty minutes. About halfway through my session I noticed that the door to my left said "The premier online fashion print resource". So when a lady arrived for work, I asked her what they do and YUP they sublimation print onto fabric! She couldn't answer all my questions but invited me back during office hours for a chat & I'll see if they print onto stretch. What a fortuitous Stair Crazy workout!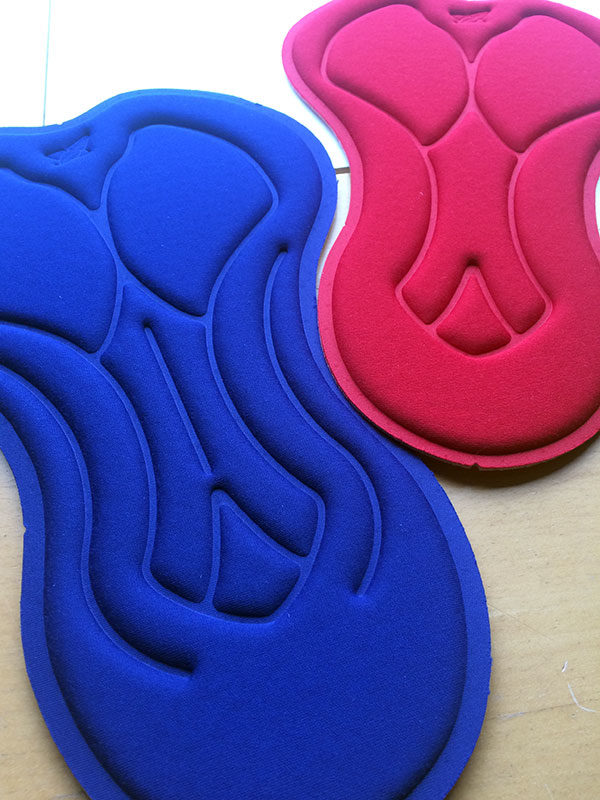 I've long listed a handful of retail suppliers for cycling chamois pads (aka "butt pillows") on my Pimp My Duathlon Shorts post, but I'd been unable to find a single European retail supplier in several years of searching (particularly annoying as many are manufactured in Italy!). But reader Nadine commented to say that Funfabric.de stock chamoid pads for men and women and I think it took me all of about 30 second before I hit that buy button! They arrived quickly and they're a very reasonable €5 each and are moulded foam (not gel), which should do most people for anything up to a century, I'd reckon (though YMMV).
Chamois pads are super easy to sew into any of my leggings patterns after you're done, just 1) align the notches to the seamlines, 2️) pin aggressively, and 3️) baste zigzag near the edge. 4️) Check the placement on the bike, unpick any tucks, and then 5️) densely zigzag over the edge of the pad for a smooth finish. I'm so glad a European retail supplier has been found to match the great American & Aussie ones!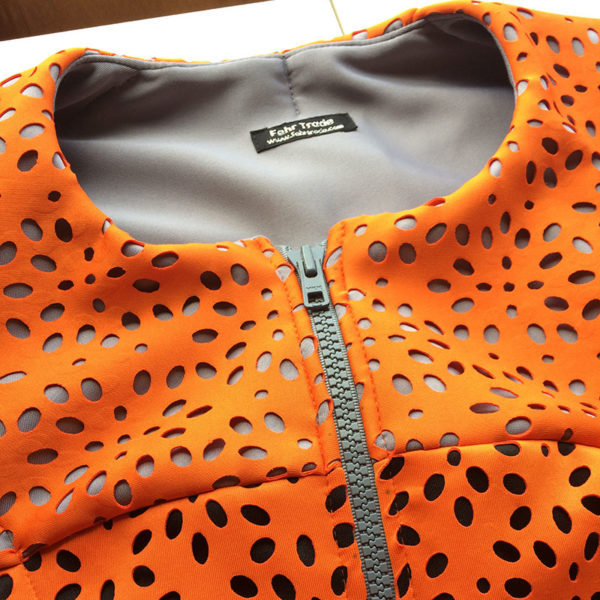 And finally, here's a sneak peek of a finished jacket I'll show you on Monday. I was inspired by Rosie's #sewdots initiative, raising money for the Royal National Institute for Blind people (RNIB) all through the month of October. It's a really simple sewing challenge that anyone can take part in – just sew something involving polka dots, make a donation to the RNIB, and share it on social media using the #sewdots hashtag to be entered in for a (frankly crazy good) prize draw.
I was thinking outside the box with my bonkers laser cut scuba, but I reckon many of you have some dotty fabric already lying around in your stash, so why not sew it up this weekend?
Whether you're sewing or not, have a great weekend!