When we were in France in September, I took to opportunity to scour through the sewing magazine section of a large provincial supermarket, and I was pleased to see that they had not one but two issues of Fashion Style, the French translation of my old-time favourite Dutch pattern magazine, KnipMode.
The August issue was a bit too summery for my tastes, but the other one had loads that jumped out at me straight away, so I bought it in a heartbeat. Back when I subscribed to KnipMode, there used to be 2 or 3 issues a year that would come with an extra, smaller, supplement magazine, and I'm guessing that what I've bought here is a compilation of all the supplement patterns from the past year or so (but perhaps a Dutch reader can confirm/deny?).
In any case, let's take a look inside and see why I was excited enough to buy it!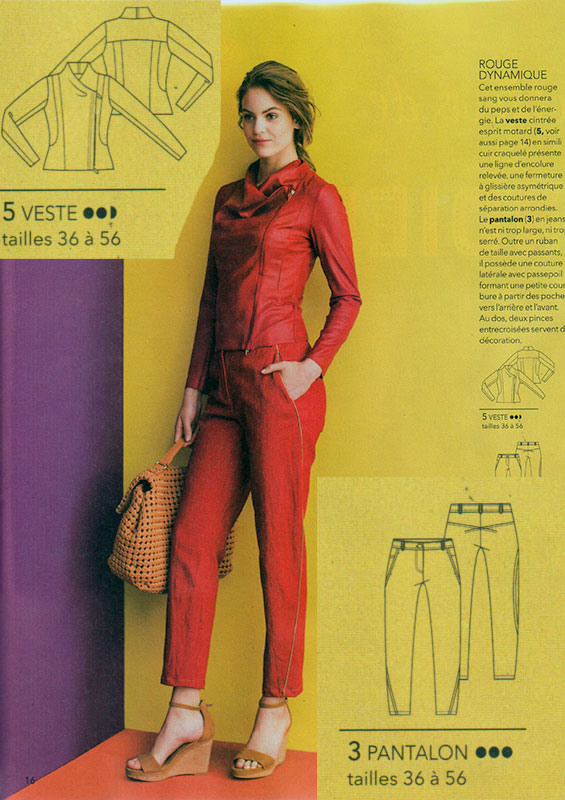 First up, this biker jacket is to! die! for! Yes, it's got pretty standard design lines with the off-centre zip, but also princess seams that form pockets and a lovely cowl when zipped up, too.
But let's not overlook those trousers, either – KnipMode do some of the most inventive trouser patterns, and these are no exception with their curved side seams that start at the front leg, curving up and around to crossover at the back yoke! There's a more jeans-styled version of these included which are definitely on my To-Sew list (a girl needs some non-cycling jeans too!).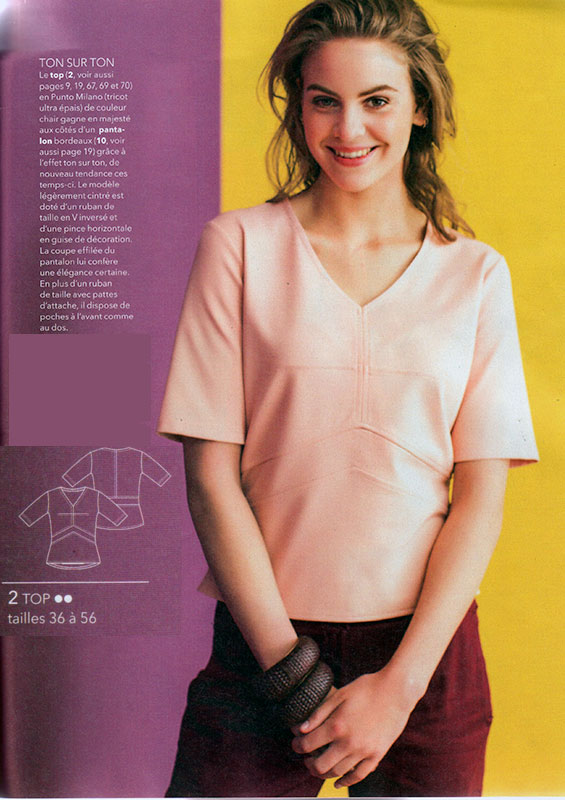 This jersey top has some great seaming through the bodice, elbow length sleeves, and it also comes as a dress version, too.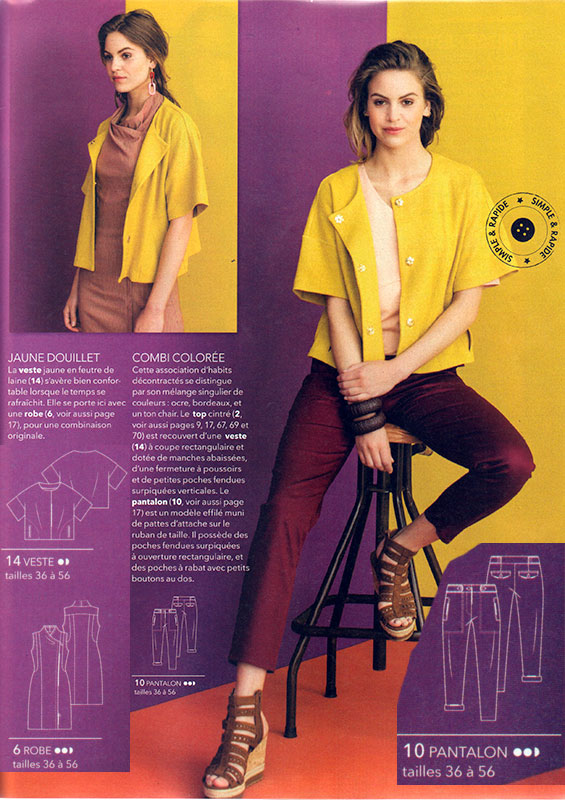 Again, KnipMode are killing me here!! For starters we get a sleeveless dress version of the moto jacket(!?!) with a wide, cropped short sleeve jacket overtop, but also another really wearable and interesting pair of trousers. And can I just say how much I adore the colours in this feature, too?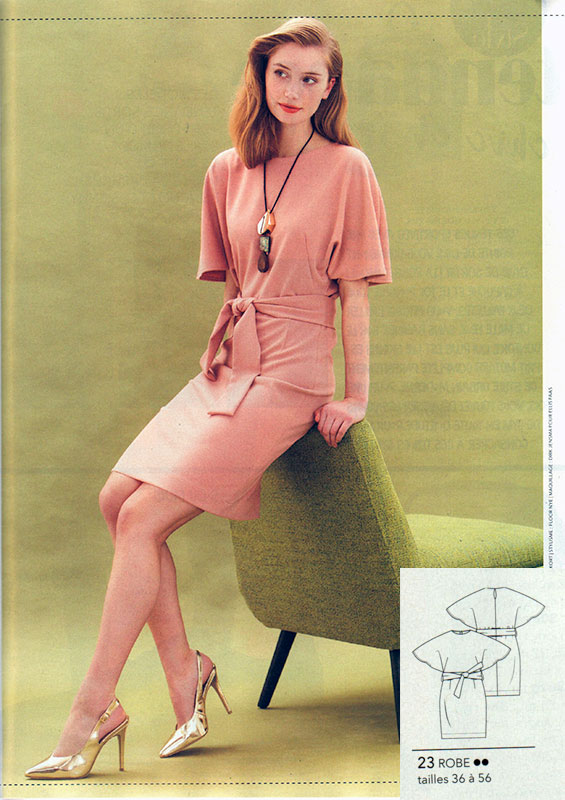 This dress is just elegance personified! I would've never, ever thought I'd go for a fairly shapeless shift dress with wide, dolman/batwing sleeves, but my god is this model absolutely selling it!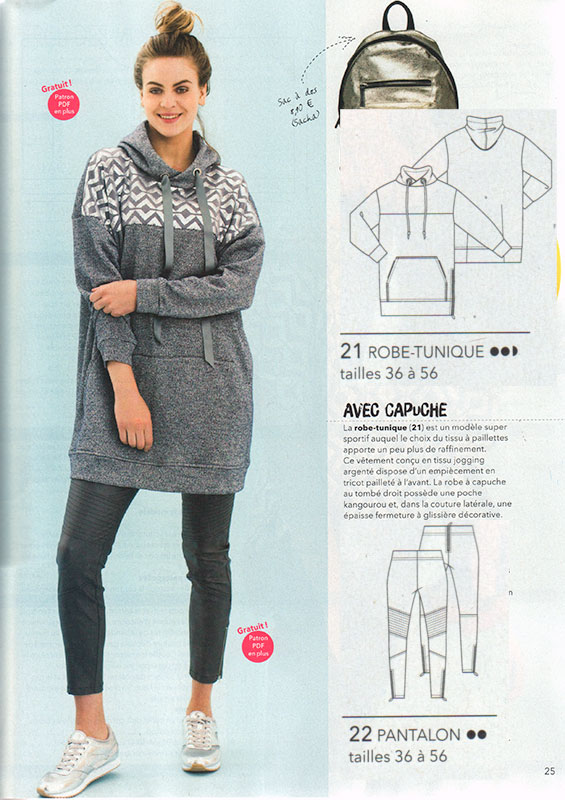 These are a bit more teen-style but equally great for loungewear (though I'd personally move the centre-back zipper on the leggings), which might be part of the reason why these patterns are available as free downloads instead of included in the pattern sheets? (Note that the instructions are in the magazine, however, so if you download them you'll need to be confident at sewing without them!)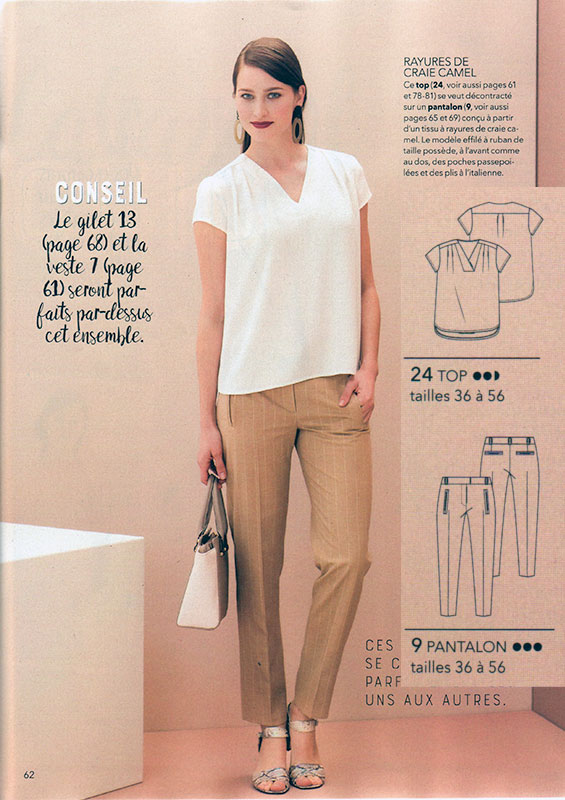 Neither the blouse nor the trousers here are particularly groundbreaking, but I'm drawn to them nonetheless. I reckon I could squeeze this blouse out of 1m of a fancy silk and have a very wearable, classy top to wear to work, pair with jeans or even layer under a blazer or cardigan.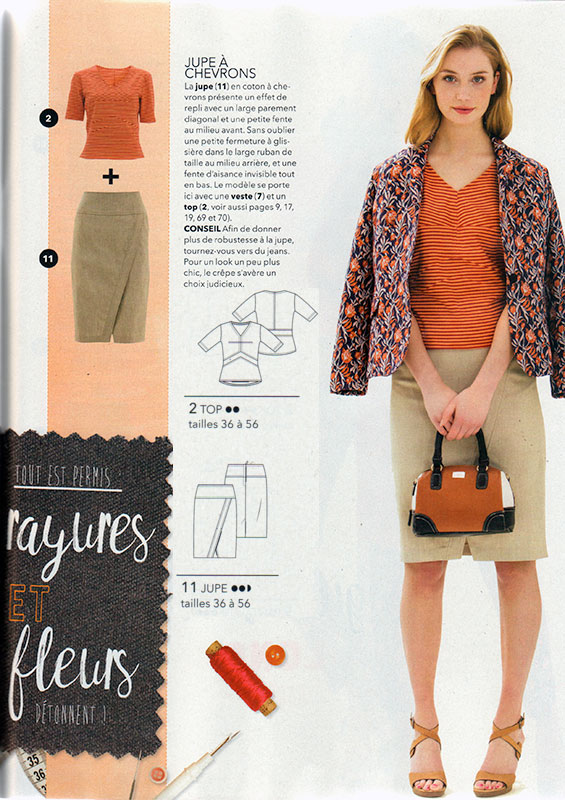 And finally, here's another view of that seamed jersey top, paired with an asymmetric pencil skirt that isn't a million miles off one of the designs seen in the August Burda magazine. The advantage here is that you don't need to source an expensive, bling, accent zipper, but then again you also lose the impact of said zipper in the finished skirt, too.
All in all, this is an utterly fantastic issue of very wearable designs, in my opinion, and one of the great things about Fashion Style/KnipMode is that all their patterns are available in the full size range – 36-56! So no divide between standard and Plus sizes when you're looking for something to sew. I've made quite a lot of KnipMode patterns in the past and I've found their drafting to be consistent and their sizing fairly close to Burda's, too. The only downside for this particular magazine is that I couldn't for the life of me find where the fabric type was specified in the instructions (no really, I even got Heather Lou to have a look for me when she was over). Finally, after like 15 minutes of searching, we found it, written in tiny type on the opening pages where they show a small composite photo of each pattern in the magazine! Definitely a weird place to specify a fabric, but at least I've found it now (mostly because I like to know if trousers require stretch or not!).
I haven't sewn anything KnipMode in a few years (not since their editorial staff, then publisher changed and the subscription got too expensive) but this one may very well bring me back to the fold!