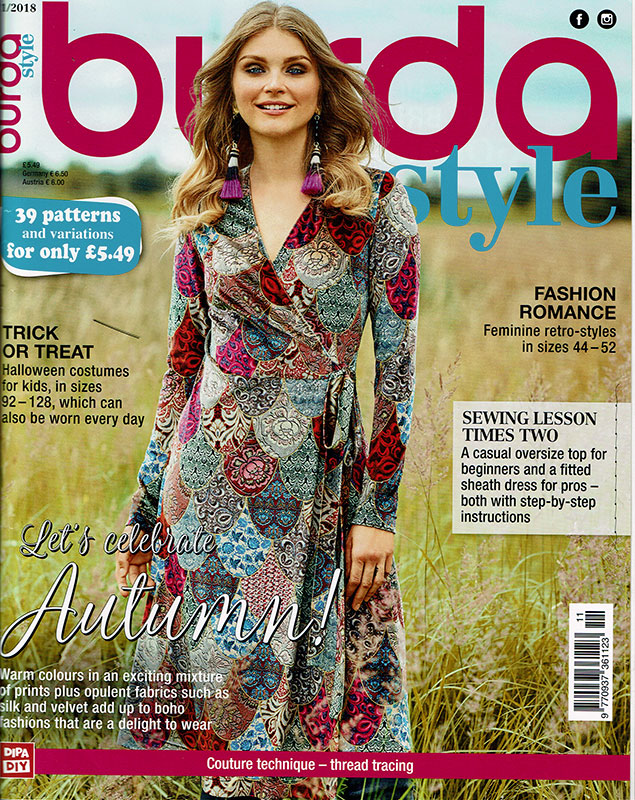 I'm gonna apologise right now that this review is late, and I don't know when I'll be able to pick up with the rest of my usual monthly Burda magazine reviews. I managed to scan this issue literally on the last day before we packed up everything in the flat at the start of December. Now we're back in the boat, but living in the very small Captain's Cabin while we finish the renovations on the front/main part of the boat. But in the meantime, 95% of our stuff is in boxes so until we have a proper lounge again, I won't be able to scan these magazines to do the reviews (though I did do a mini review of the January issue on my Instagram Stories this week so it's worth following me to catch those!)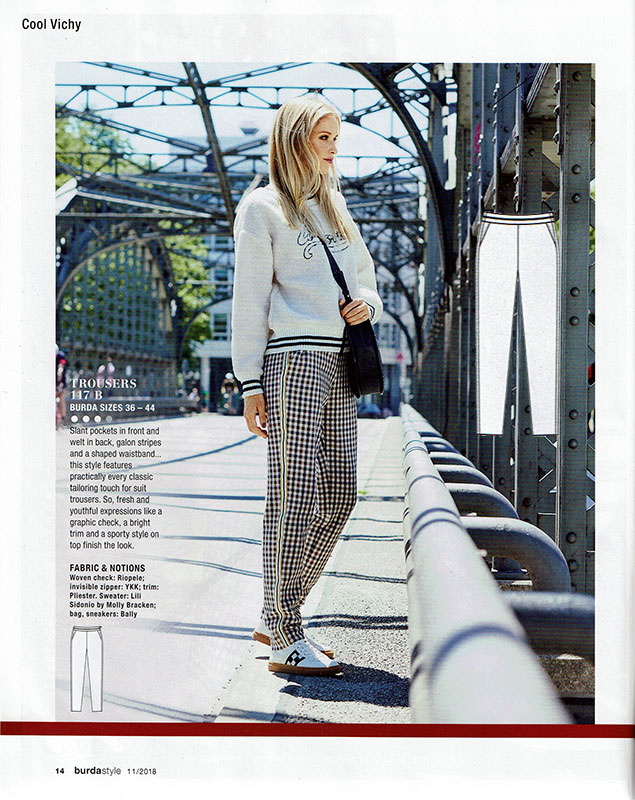 First up is a great, basic pair of trousers, the kind Burda seem to print a few times a year and never really go out of style. I mean, these are pretty close to the wool trousers I posted about last week if you felt inspired to make your own.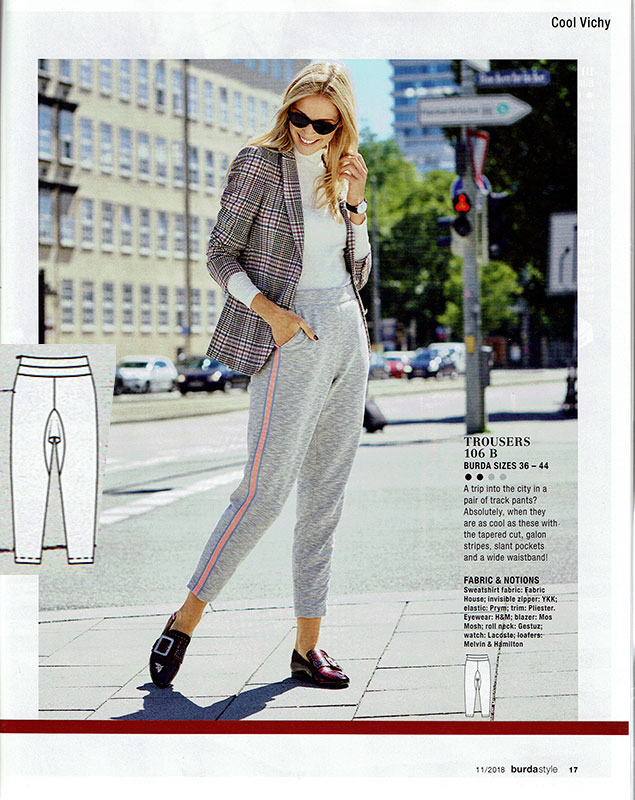 What?! What is going on with the crotch here?? This is a horror show! I think these are just fairly normal bottoms with a big gusset but omg, the tech drawing does NOT make me want to make them to find out!
When I showed this page to James, his comment was "Why does she have scissors in her crotch??" 😂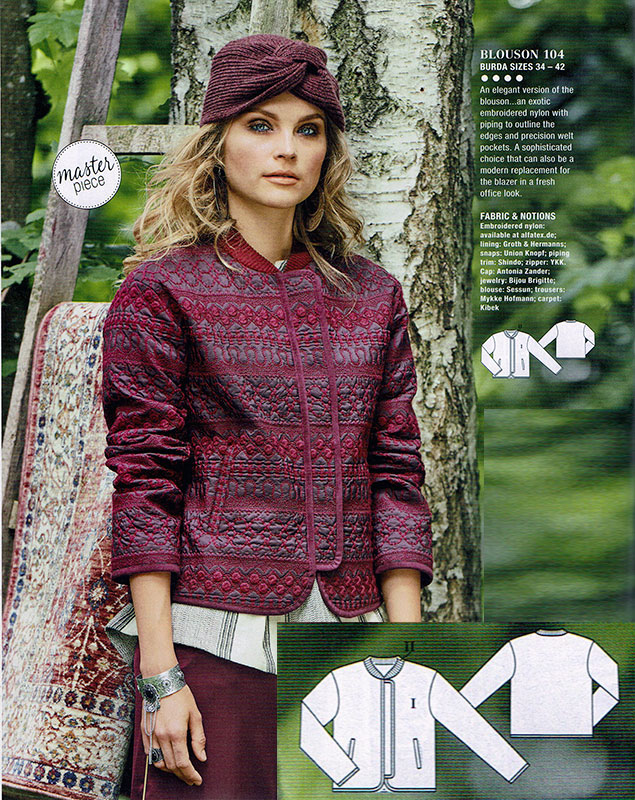 This boxy, collarless jacket isn't a million miles from the Grainline Tamarack, and would be a great excuse to finally sew up some fancy fabric in your stash…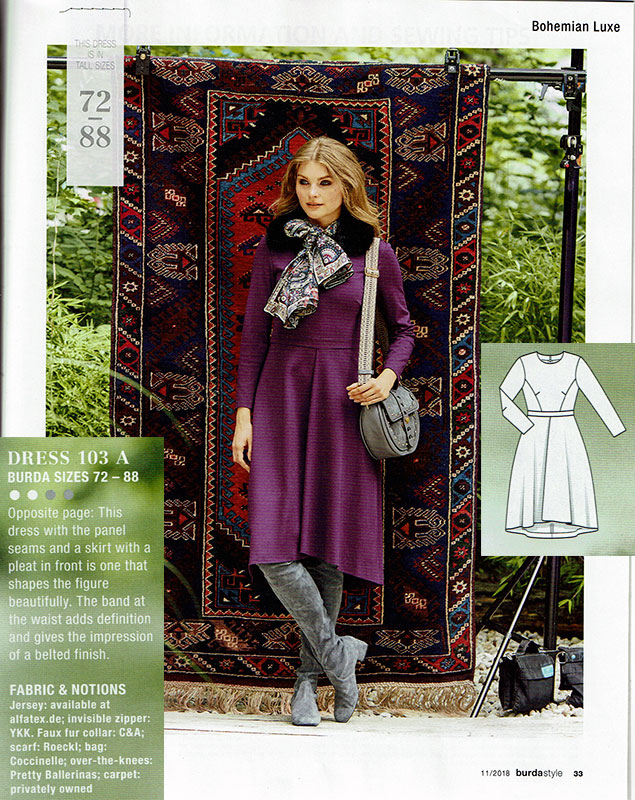 This one is sized for Tall ladies, but what a great and comfortable winter dress! It's not only got long sleeves, but a fitted bodice and a midi skirt with a deep asymmetric pleat. This would be wonderful in a wool jersey!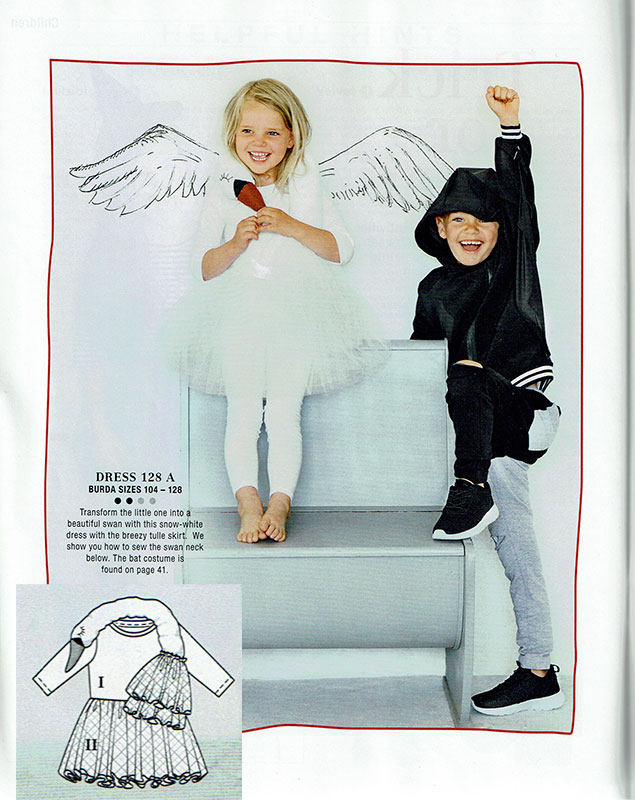 This homage to Bjork's famous swan dress almost makes me wish I had children. Or that I have a long enough memory to make it for myself next Halloween. I mean, the swan's neck is made from a pair of white tights – ingenious!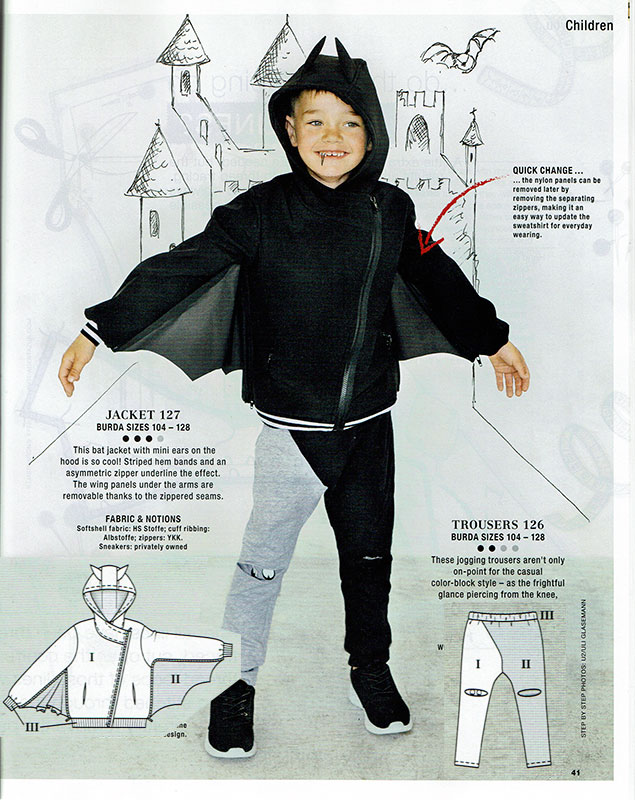 Halloween nonwithstanding, remove the bat wings (which come off with separating zips!), and that's a really stylish hoodie with a asymmetric zip and wrapover collar. A++!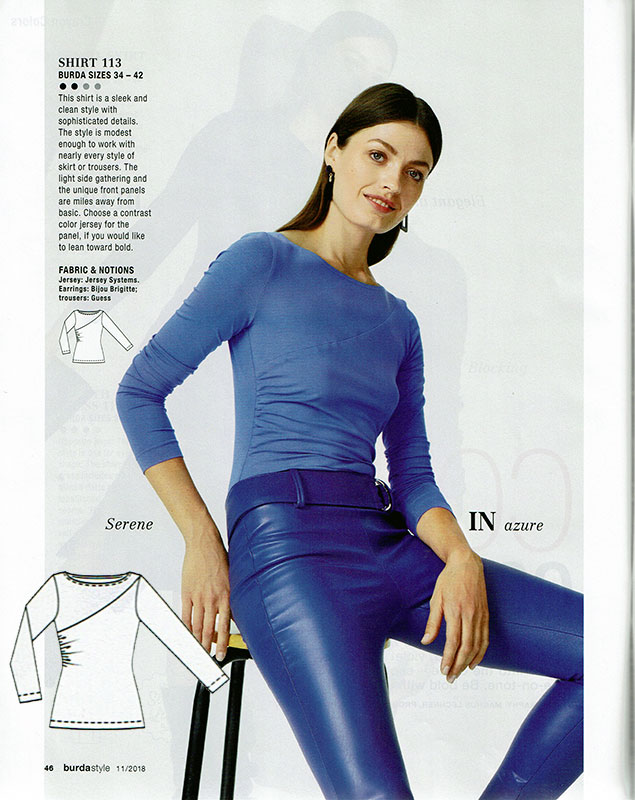 I feel like this is the sort of design regular subscribers will have seen a thousand times before, but with an added diagonal seam above the bust that serves no purpose other than optional colourblocking. Still, I'd be tempted to make this anyway and just remove that seam.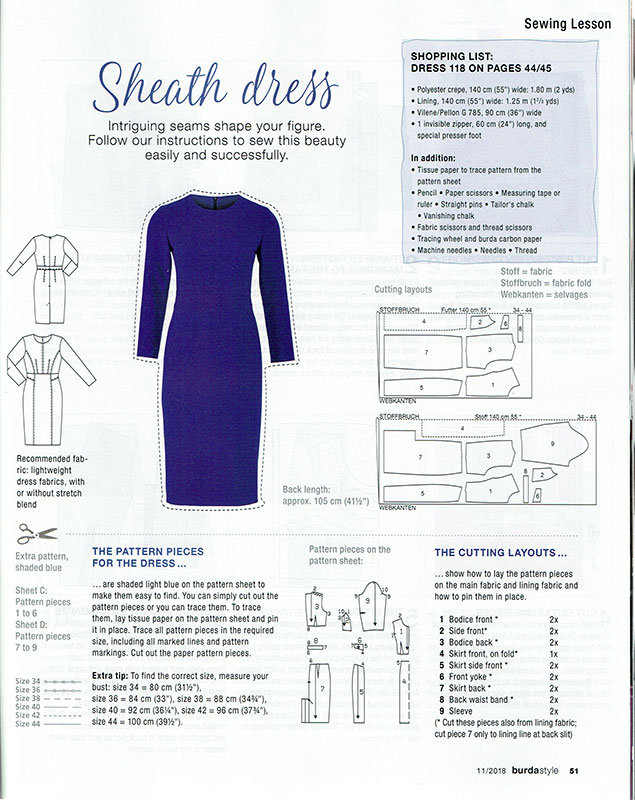 I do love a good sheath dress, and this one has loads of lovely seaming (and an elbow dart! You don't see those often), but I do feel like they've missed a golden opportunity by not putting pockets into the top of those slanted front skirt seams.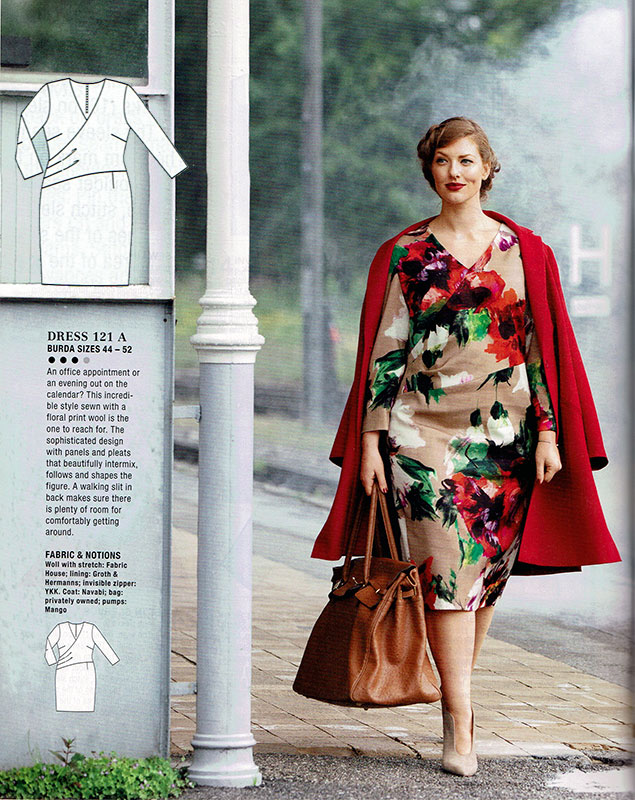 And finally, in the Plus section is this lovely faux-wrap "woll" dress. The tech drawing looks a little droopy to my eyes, but I think the floral fabric on the model doesn't show it, and I'm getting all the Joan from Mad Men vibes off her!
So, again, I'm sorry you're reading about November's issue in January, but if there's anything you like, remember you can always grab individual patterns as pdfs on Burda's site even long after the issue is off the newsstands.