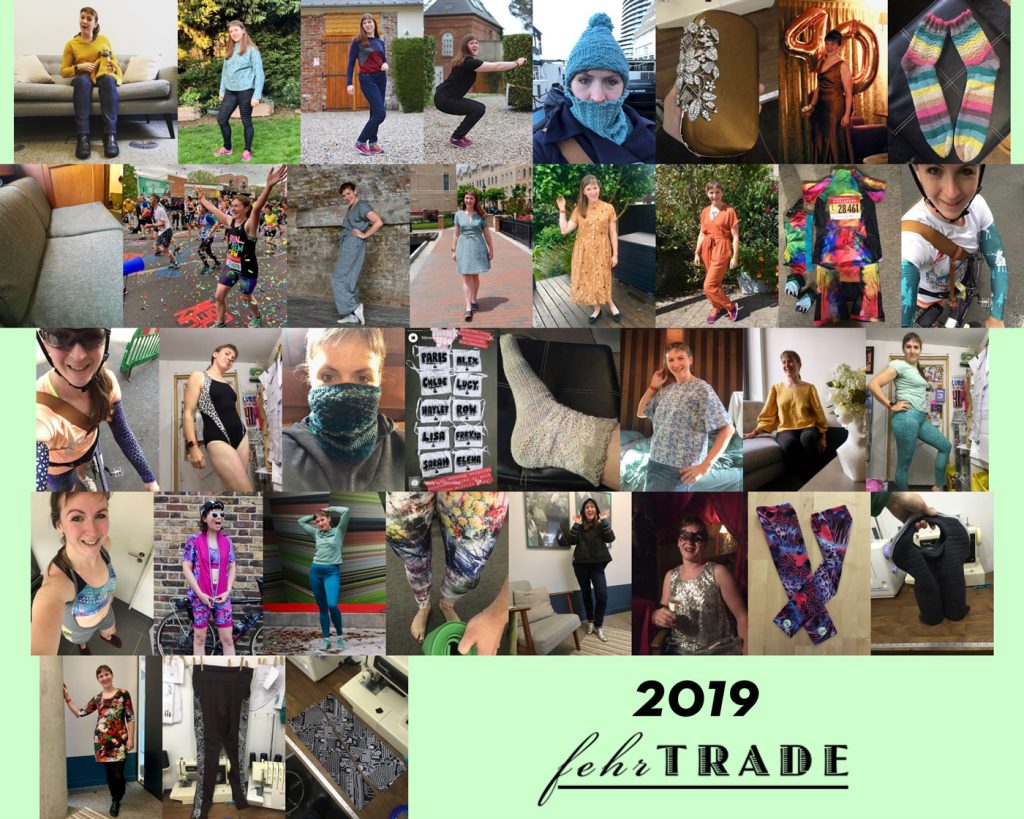 Happy new year! I always like to take the opportunity on the start of a bright new year to look back on the year that was – what I made and loved, what I made and swore at, and other big life milestones that will make 2019 stand out in my mind. And because I love stats, I also like to take a step back and get an overview of what I've been making to get an eye for any trends that may have escaped me at the time…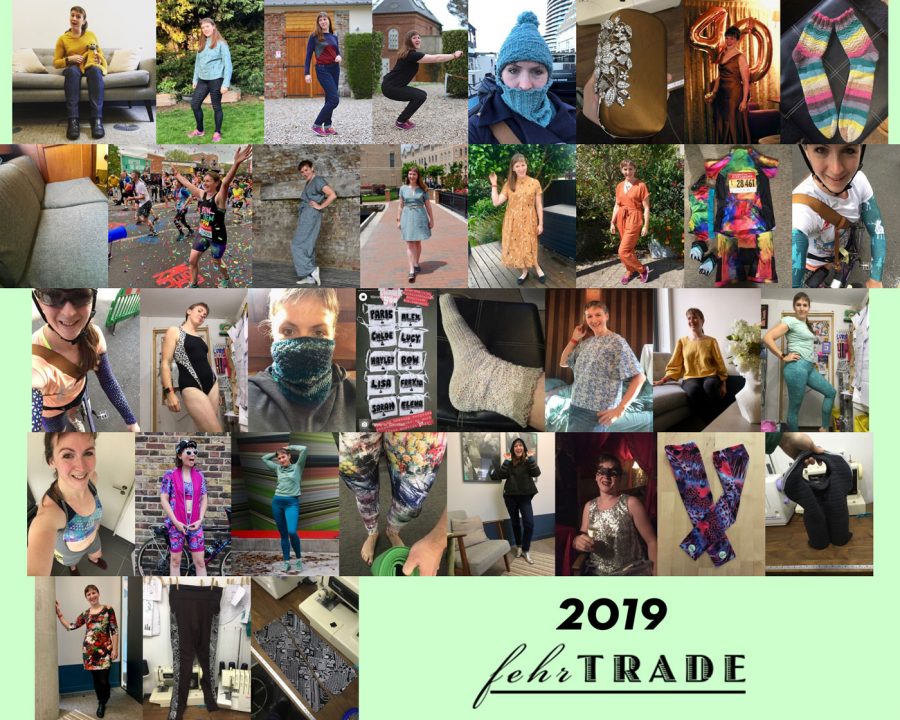 I just love seeing it all laid out like this at the end of the year! It always seems to feel like I haven't made very much (mostly because my To Sew List is ten times larger than my output), but I love what I sew and so many of these give me happy memories, not just in the creating but the wearing over time, too.
The Year in Stats
So let's have a look at the breakdown, shall we?
Garment types:
11 Bottoms (no skirts though!)
7 Tops
5 Pairs of Arm Sleeves
4 Dresses
3 Hats & cowls
2 Jumpsuits
2 Bags (plus 10 for the Ironwomen!)
2 pairs of Socks
1 Jacket
1 Swimsuit
1 Home Dec slipcovers
This is unusual for me as I nearly always make more tops than any other type of garment but you can tell that I released a leggings pattern this year! The amount of Rouleur Leggings made from May-Oct was significant, and also sewing two more pairs of cycling jeans and a replacement pair of pleated denim leggings early on also upped that count. This year I also sewed more dresses than usual (4 is quite high for me!) and I got a good chunk of loom knitting done too, though the last quarter of the year's has been going into a sweater which won't see the light of day for many more months!
Pattern company breakdown:
22 FehrTrade/Self-drafted
3 Paper Theory
1 Jalie
1 Seamwork/Colette
1 Vogue
1 Named
1 KnipMode
1 McCalls
1 Closet Case Patterns
1 La Maison Victor
It's no surprise that my own patterns and self-drafted garments lead the count by some margin! I also sewed my first Paper Theory patterns this year, making the wildly-popular Zadie Jumpsuit twice as well as her Kabuki Tee, which really grew on me but I never quite found the time to blog (oops). And surprising by its omission – I didn't sew any Burda patterns this year! Though I think it has more to do with practicalities of tracing patterns (either in our tiny cabin or big building site) than anything to do with their designs, which I liked quite a lot!
Big Business Things
Favourite Makes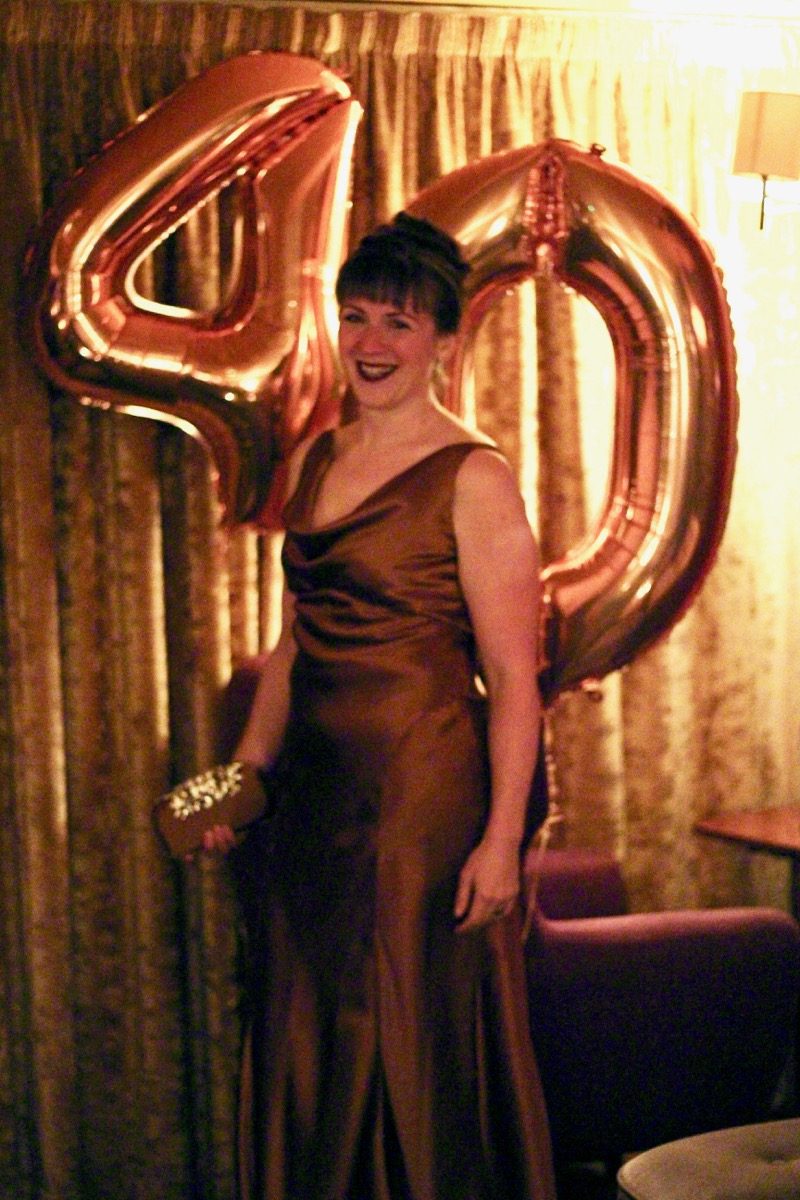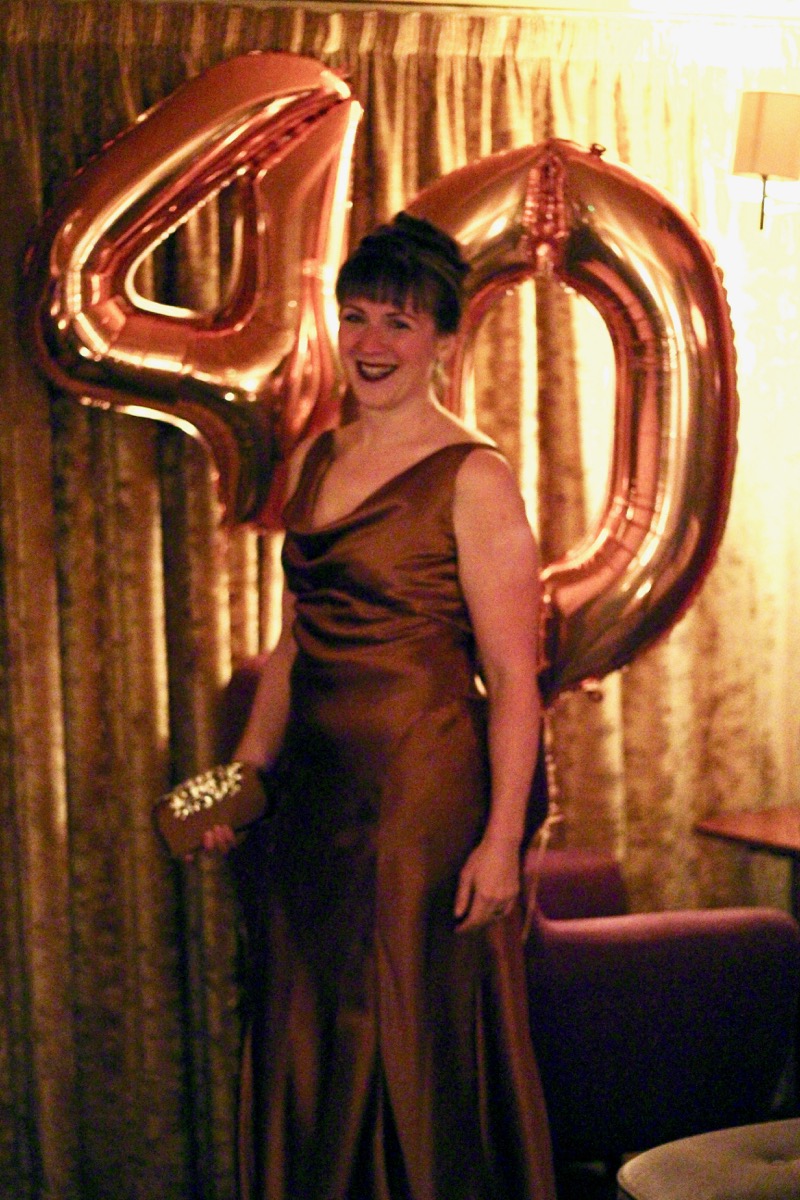 My fortieth birthday silk evening gown – I've been trying to make this gown for five years and I'm so glad I was able to actually just do it, and for such a fantastic event! Bias-cut silk ended up not being that big of a deal after I got it all cut out, and I felt like a goddess wearing it at my party and then again at the World Transplant Games gala dinner in August, too!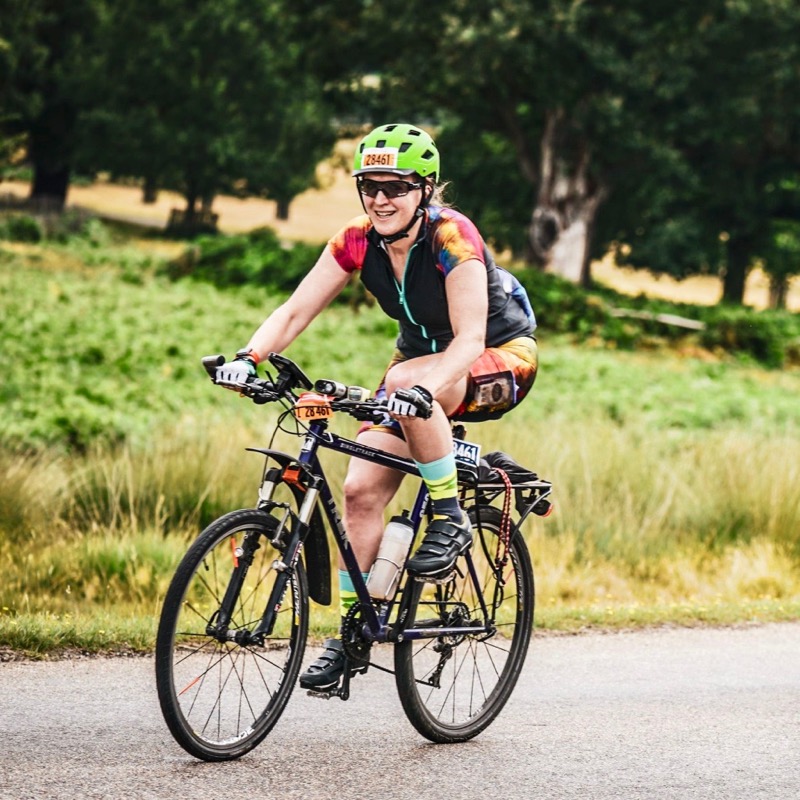 My three-piece recycled cycling set – This started with an incredible piece of recycled activewear fabric and even though the Rouleur Leggings weren't even finished at the time, I'm proud how I managed the print placement for the Surf to Summit Top, Crop Top, and Rouleur Leggings shorts, too. I felt so powerful riding my first 100 miler through the streets of London and Surrey, and got so many compliments from fellow riders, too.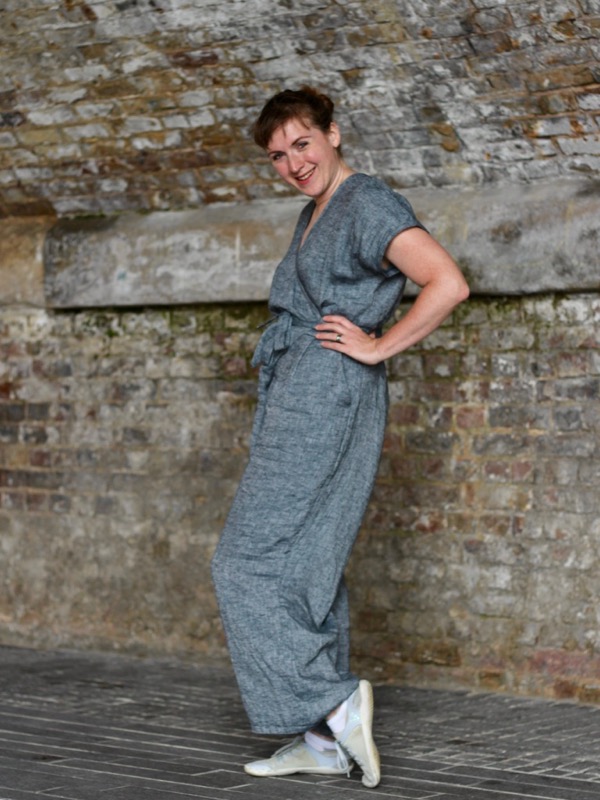 The steel-grey Zadie Jumpsuit – There's a reason why this pattern is so popular! It's flattering, easy to sew, looks fantastic on just about everyone, has big pockets, and I've received more compliments whenever I wear this than possibly any other item. I found myself reaching for this far too often in the mornings, so it was probably inevitable that I'd make another. This truly was the pattern that opened my eyes to the possibilities of jumpsuits.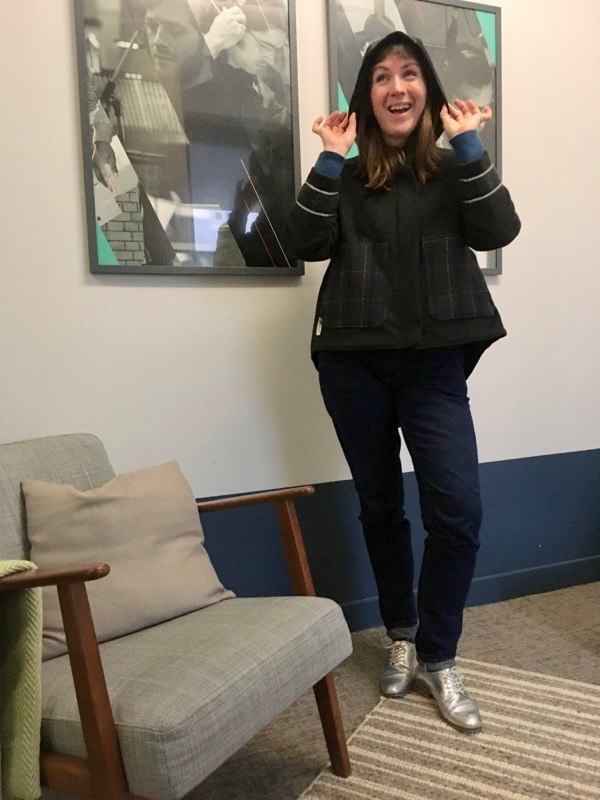 My reflective wool jacket – This, too, was years in the making but is something I have worn almost non-stop since making it. It is the warmest jacket to cycle in, plus the reflective elements in the tweed itself mean I'm visible after dark, and I can wear it out to lunch at the office without looking like a fire warden. It's such a versatile jacket, and one I'll love for years to come.
Athletic Achievements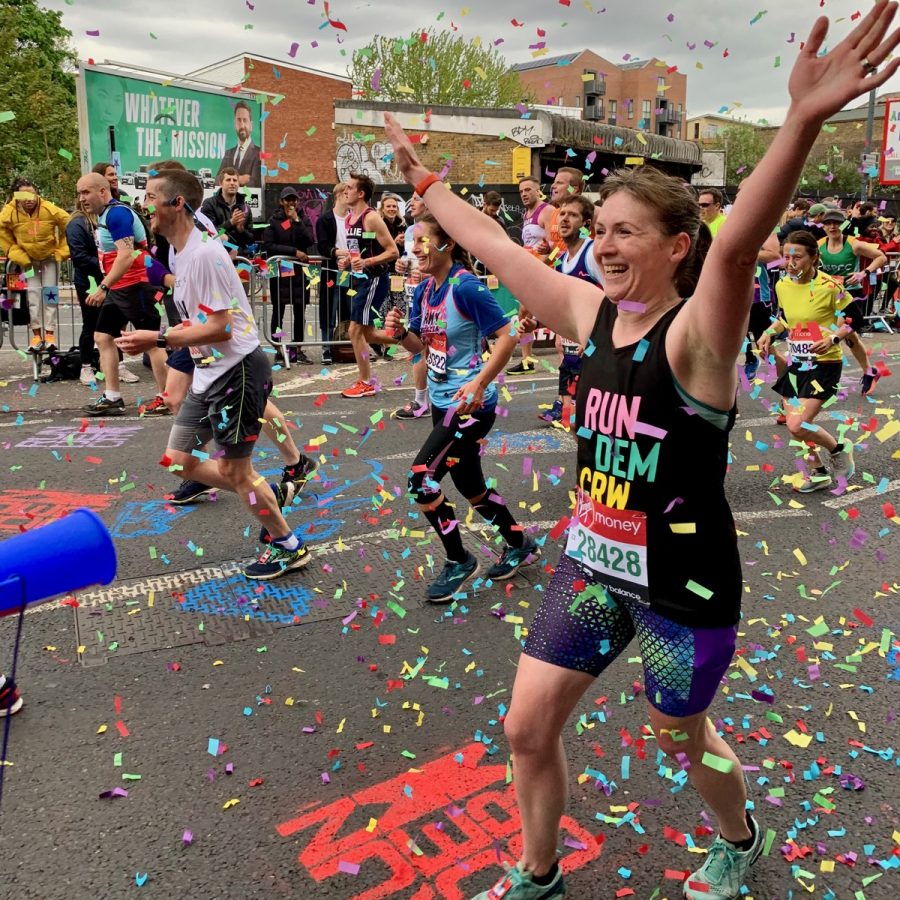 This year was a bit of a strange one for me, athletically. After being sick for most of 2018, I had a lot of rebuilding to do, but also two big races that had been deferred from the year before. I made the realisation/decision after being sick with flu for almost all of March that I can no longer do spring marathons, as I cannot avoid getting sick every spring. This meant my prep for London marathon in April was compressed into the final three weeks when I should've been tapering, and I knew it'd be my slowest marathon ever. Instead of being a negative, I was able to flip it around, feeling free to really just enjoy it fully, knowing also that it'd be my last for a long time. It was my 7th marathon and 4th time running London, and I ran it wearing a pair of Active Leggings (as shorts) from my book.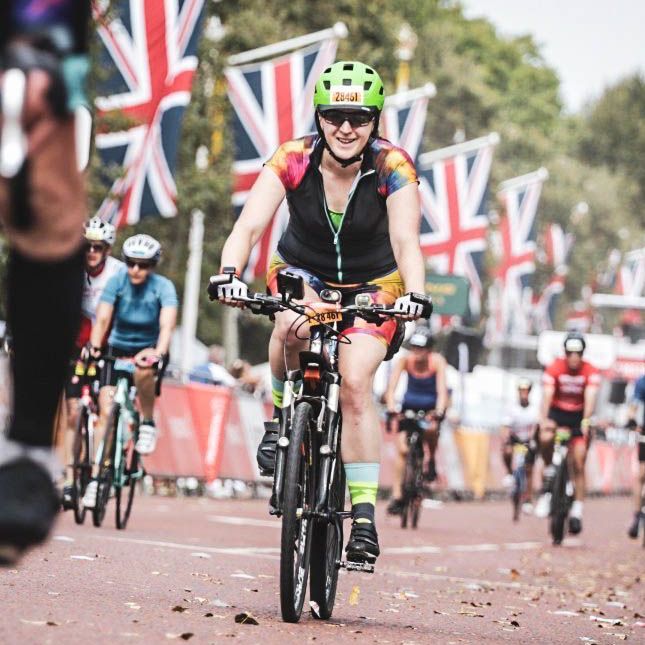 The other deferred entry was for RideLondon 100 in August, an event I've been hesitant to do as it has the reputation of being full of "lycra bros", but I was assured by others that the atmosphere at the back of the pack was wonderful, and it turns out they were right! I really only use my bike for transportation, so a 100 mile sportive was stretching it a bit for me, and my bike being a steel-framed mountain bike also meant that it was not exactly the fastest thing on the road, but I genuinely had an enjoyable day and it was an experience I'd gladly repeat again. And as already mentioned, wearing your own-sewn three-piece cycling set is a great way to start up conversations with other riders!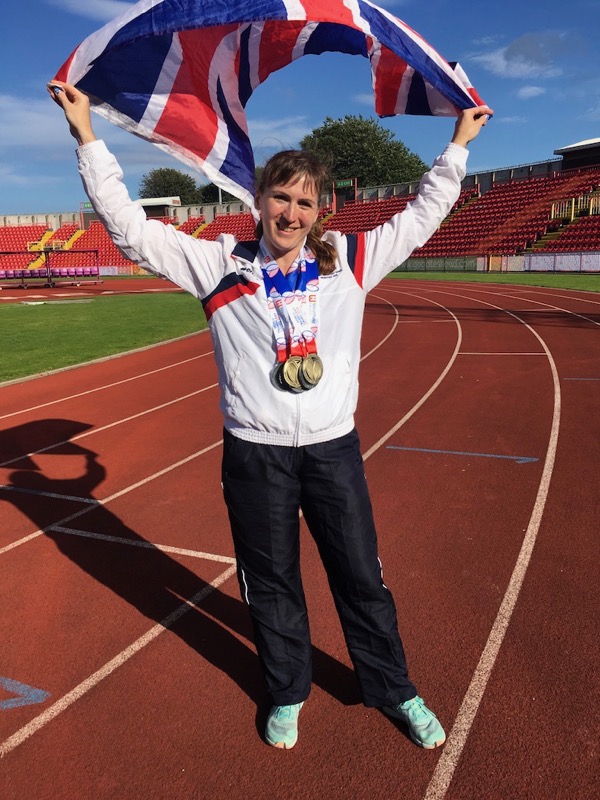 My third big achievement was wearing the Great Britain vest at the World Transplant Games for the third time, and coming home with four gold medals, three silver, and two world records! I went into these games with a calf injury, hardly any track training, and very low motivation, so I wasn't expecting to get a single medal at all. Like London marathon, I knew this would be my last for a long time as I made the realisation that I don't enjoy the distances/events on offer and I was really only doing it out of a sense of obligation. And since the Transplant Games conflict with training for a fall marathon (my real love!) it was an easy decision to say this would be my last year. I love the friends I've made in the games and will still visit and keep in touch, but making this decision has made me feel free. (Annoyingly I'm having problems with my River Runner site or I'd link to the great rundown and photos I posted over there of the games)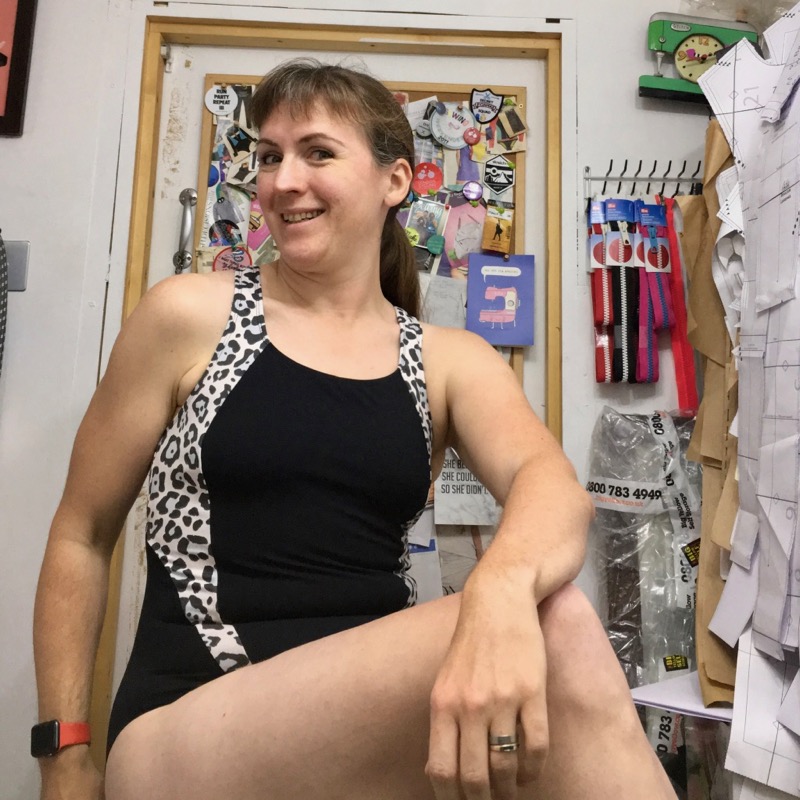 I'm still enjoying the weekly Pilates classes at my office, but I also decided this fall that I want to become better at swimming. I had lessons as a kid, so I'm not in danger of drowning, but my strokes were embarrassing and my coach was all too happy to help me level-up. It's an ongoing process, but one that I'm enjoying more than I thought I might! It also meant I had the opportunity to sew myself a sport swimsuit, and I have a feeling I'll be sewing a few more in 2020.
The Year Of…
I like to pick a theme for each year, and this year I really feel was "The Year of Saying No". I stopped feeling like I had to do absolutely everything, and I started taking a look at the things that were taking up my time and energy, and made conscious decisions to not do the things that I didn't enjoy, or were harming me, or that I was doing out of a sense of obligation. I've learned in the past that good things happen when you free up space for them, so I'm feeling positive for what new opportunities may come my way now that I've made some room.
Other Highlights
Travel! We went to Baie de Somme for a birthday getaway in March, visited family and friends in the States in May, went shopping in Paris for a weekend in June, celebrated my tenth rebirthday in Berlin in August, and went to Normandy for a quick weekend in October.
Loom knitting! This continues to be a fun diversion and something to do on public transport and in front of the tv in the evenings. Like swimming, it's fun to be a beginner at something again, though I might actually be approaching "advanced beginner" in some areas!
Milestones! 40th birthday and 10th bone marrow transplant anniversary – 2019 was a year for big milestones! I turned 40 in March and we celebrated with a big party at a member's cocktail bar and a long weekend in France. July saw the 10th rebirthday from my transplant, which we celebrated at Tropical Islands in Berlin and with a series of social media posts looking back at each year my donor had given me since 2009.
Friends! Meeting up with Renee, Carly & Robin in Baltimore in May, finally meeting Maria when she was over from Australia, hanging out with Jenny Cashmerette again while she's in town, and reuniting the girl-gang at my fourth Sewing Weekender over the summer, too.
Previous Roundups
If you're curious to see how 2019 stacked up to previous years, you can have a look at previous roundups here: 2018, 2017, 2016, 2015, 2014, 2013, 2012, 2011, 2010, 2009, 2008, and 2007.