Annnnd rounding out the final garment in my Tokyo-inspired three piece cycling set, it's the jersey! For this one I used our FehrTrade Surf to Summit Top, which has been one of our bestsellers since it came out at the end of 2014. It's super versatile, and can be used as a winter running top, classic cycling jersey, or swimming rashguard and has a bunch of interchangeable options. But some people just aren't happy with a zillion options (err, me!) and had to go and do more tweaks, too!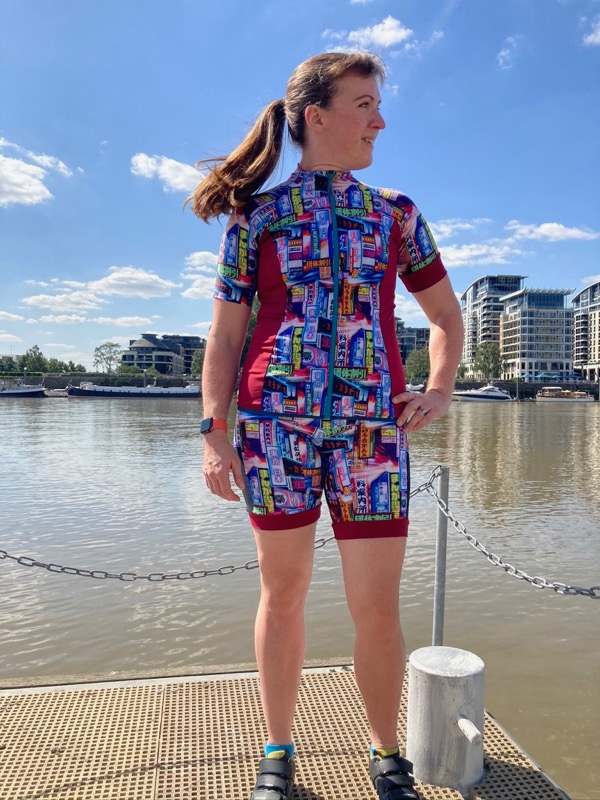 Like the rest of the set, the star of the show here is the Tokyo-inspired print from Funkifabrics (printed on their Life Recycled base fabric) and I used the Discovery Fabrics' Yoga Stretch in "Rust Berry" for the side pieces and accents like the neck facing, zipper shield, and sleeve band.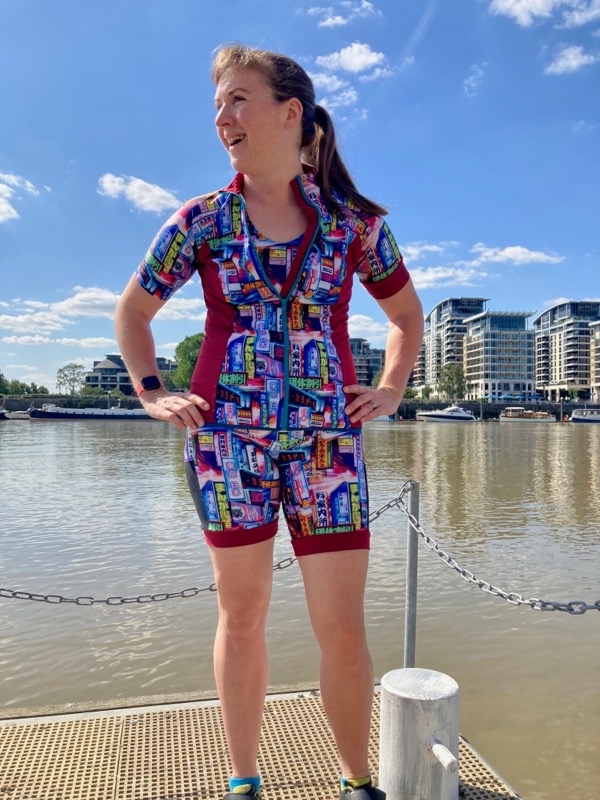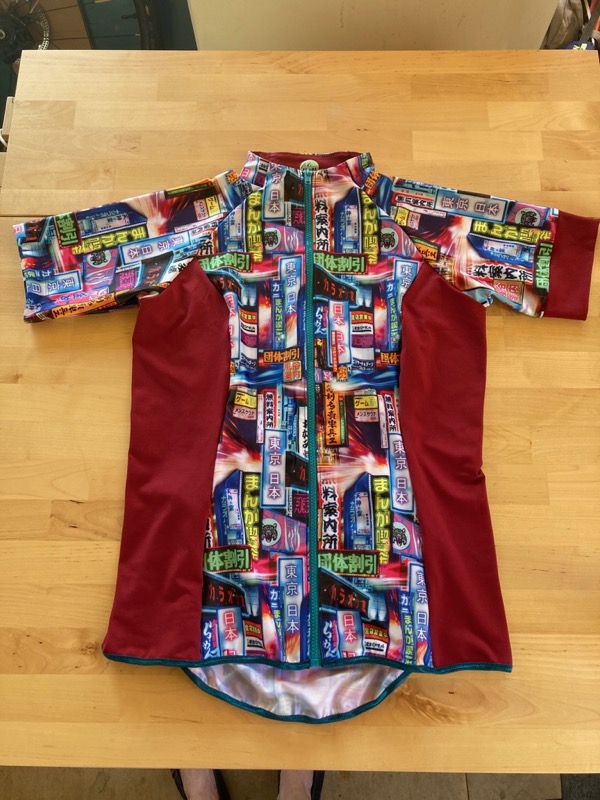 One change I made to the pattern was rather subtle – I changed the angle of the side back pockets to be more slanted for easier access since my shoulder mobility is quite poor. This means I can reach around and get into the left and right back pockets easier, while the central one remains deeper and more secure.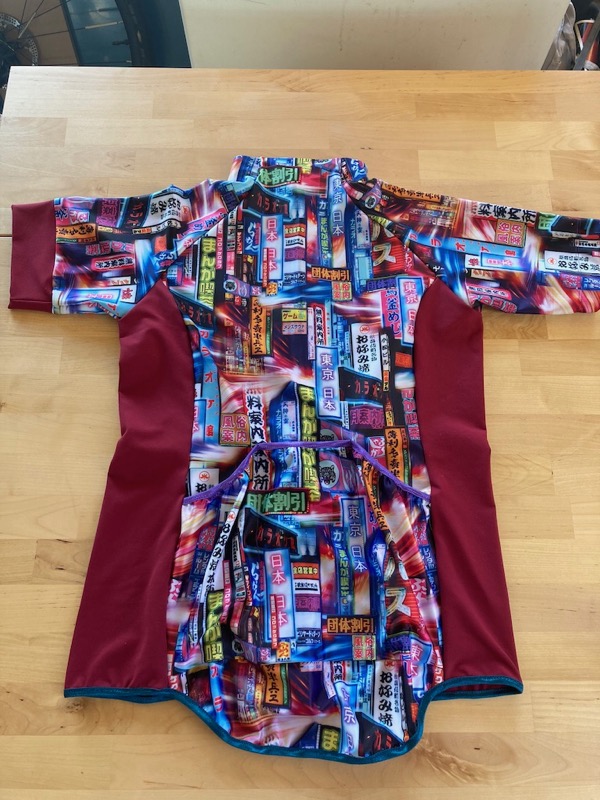 The biggest change to the pattern here is that I added a full-front opening zipper instead of the half zip! This is quite a simple alteration but I've got a bunch of tips to help you get yours looking extra-profesh, so I'll be posting up a tutorial on this tomorrow. The method also works for the men's version of the Surf to Summit Top and for the Cycling Top design in our "Sew Your Own Activewear" book, too!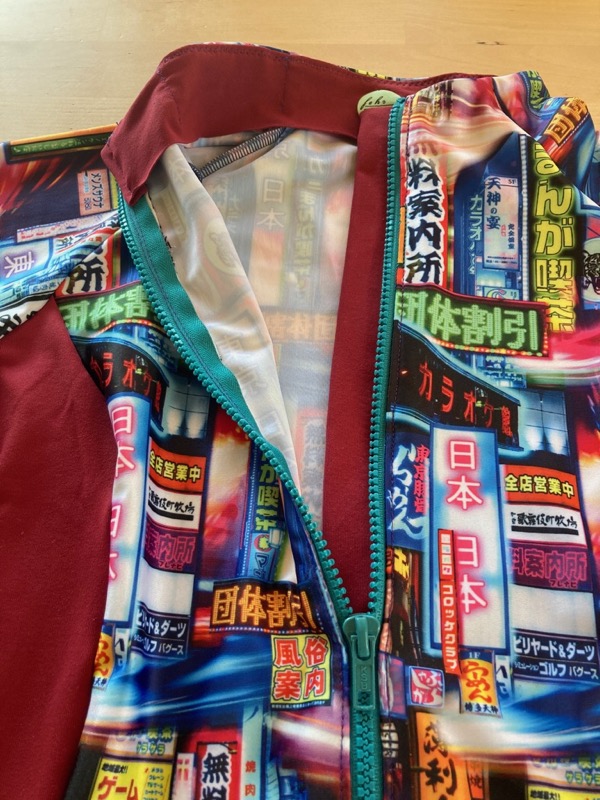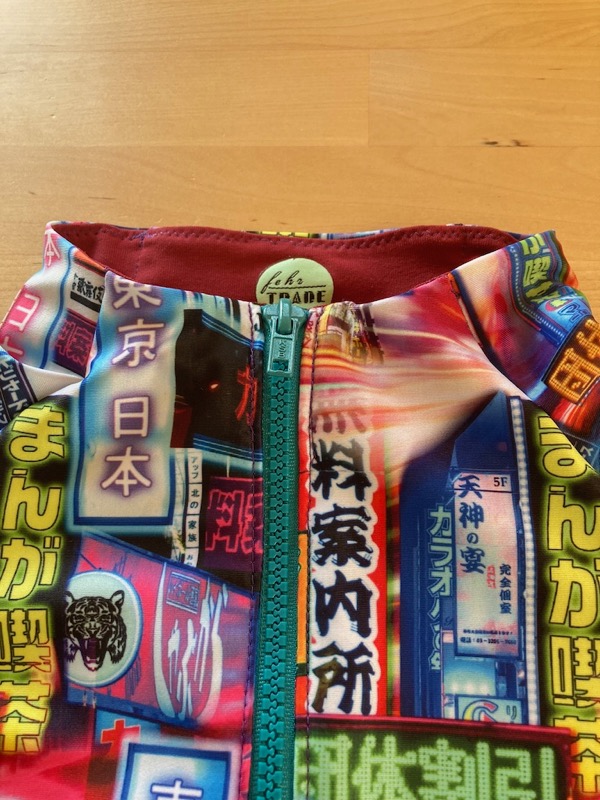 I also added 10cm (4in) to the pattern's short sleeve cutting line to make it a bit more "cycling jersey length" than "teeshirt length", but for a bit of fun, I also added a Rapha-eque left sleeve band in the contrast fabric.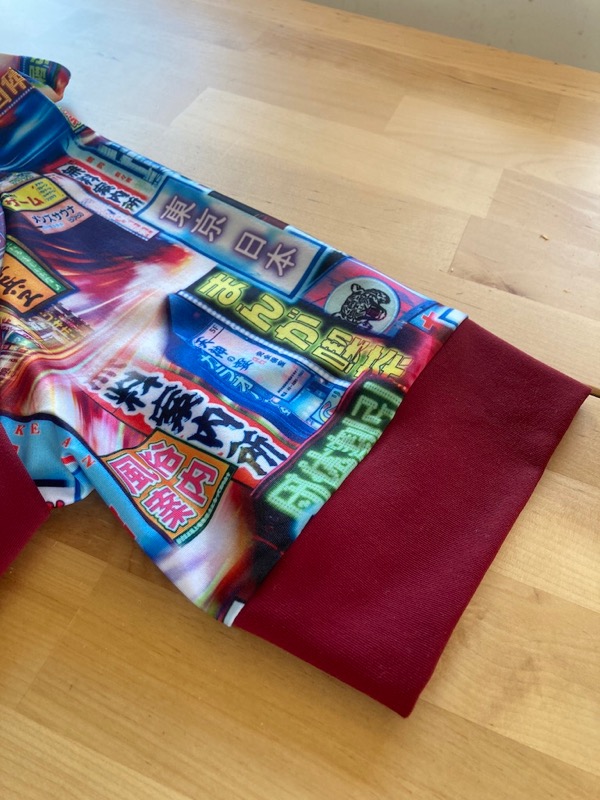 As with the bib shorts, I used up bits of FOE (foldover elastic) from my stash for the back pocket edging and hem, so I'm lucky the print has so many colours to choose from – every colour seems to go with it!
If you missed any of the other posts on this Tokyo-inspired cycling set, you can go back and read them here: