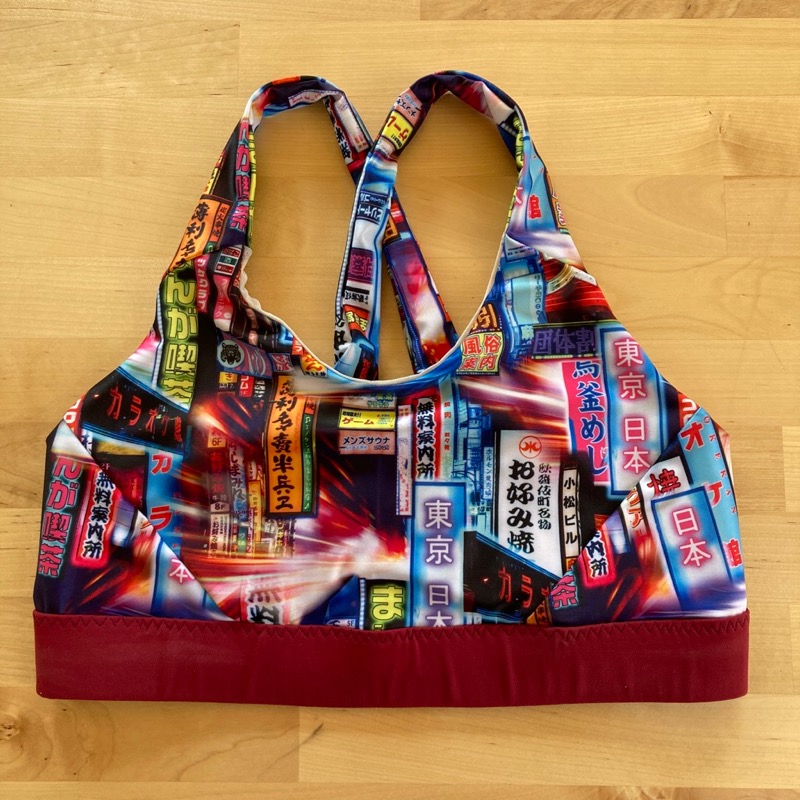 Earlier this week I talked you through the inspiration for my Tokyo-inspired three piece cycling set and today I wanted to talk a little more about the smallest garment in the set – the sports bra!
Like the rest of the set, for the bra I predominantly used the Tokyo-inspired print from Funkifabrics on the Life Recycled base fabric, and really only used the Discovery Fabrics' Yoga Stretch in "Rust Berry" for the under-bust band. For the inner layers I used some beige power mesh from Sewing Chest.
Earlier this summer I was excited for the release of the new Jalie Coco sports bra pattern as I've been looking for a good, supportive sports bra pattern I could recommend to people for quite some time (and I really don't fancy drafting one for FehrTrade!).
Click through to my earlier post to see the changes I made to this pattern to make it more supportive! There were only a few small changes needed but they're key!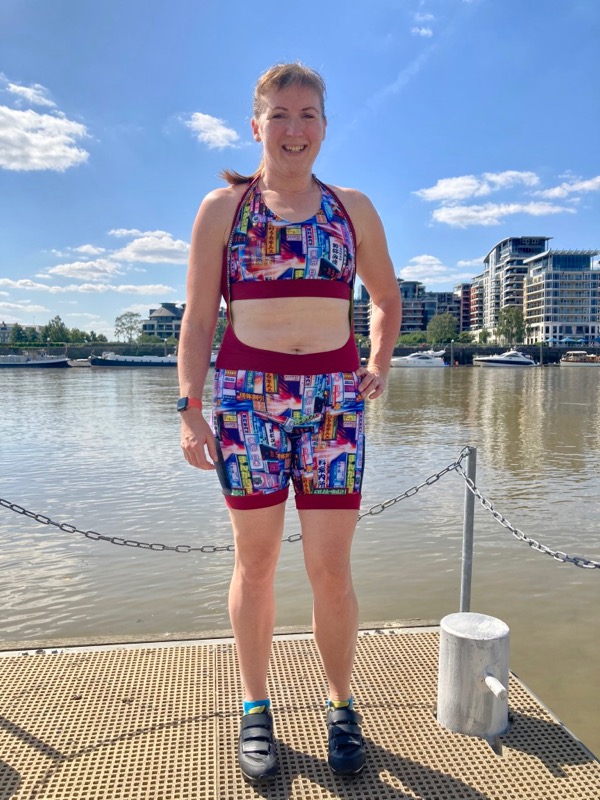 One thing I wasn't sure about was whether the cross-backed View A would be as supportive as the Y-backed View A, so I knew I'd be sewing up another one to test my same changes. So for this bra I followed the same changes that I made to my first Coco, and I'm pleased to (scientifically) announce that it is indeed just as supportive as View B! I even used the exact same mesh lining on this one since I still had some leftover, so the only difference between them was the back style.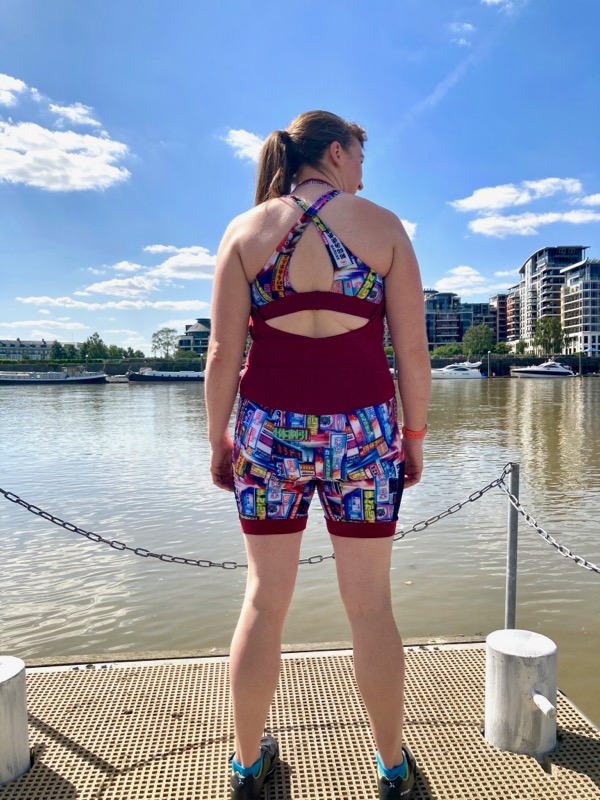 Once again I used the elasticator foot for my overlocker (serger) to apply the clear elastic and it makes it SO much easier to apply!! I no longer dread sewing clear elastic.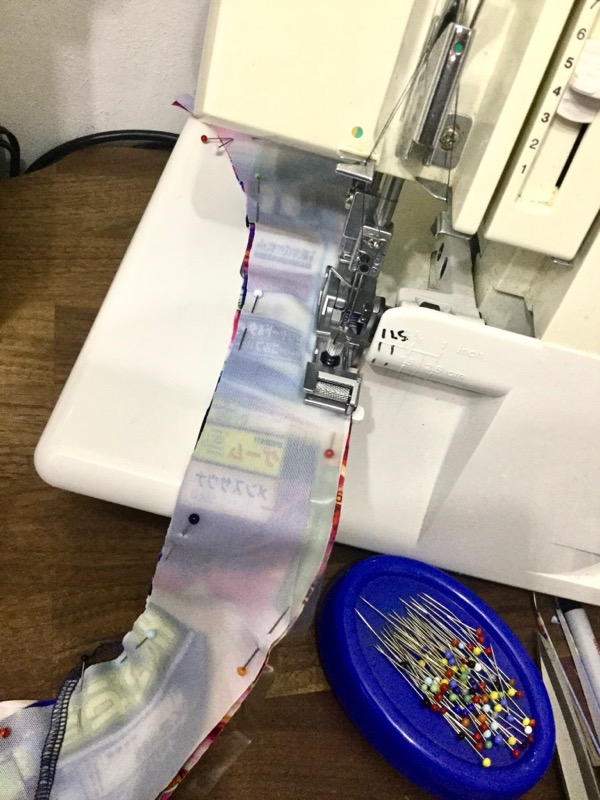 Though I'm really pleased with the finished bra, I almost wished I'd used more of the dark red fabric to show off the seam lines a bit more – this really is a bra that's great for little scraps of leftover activewear fabrics.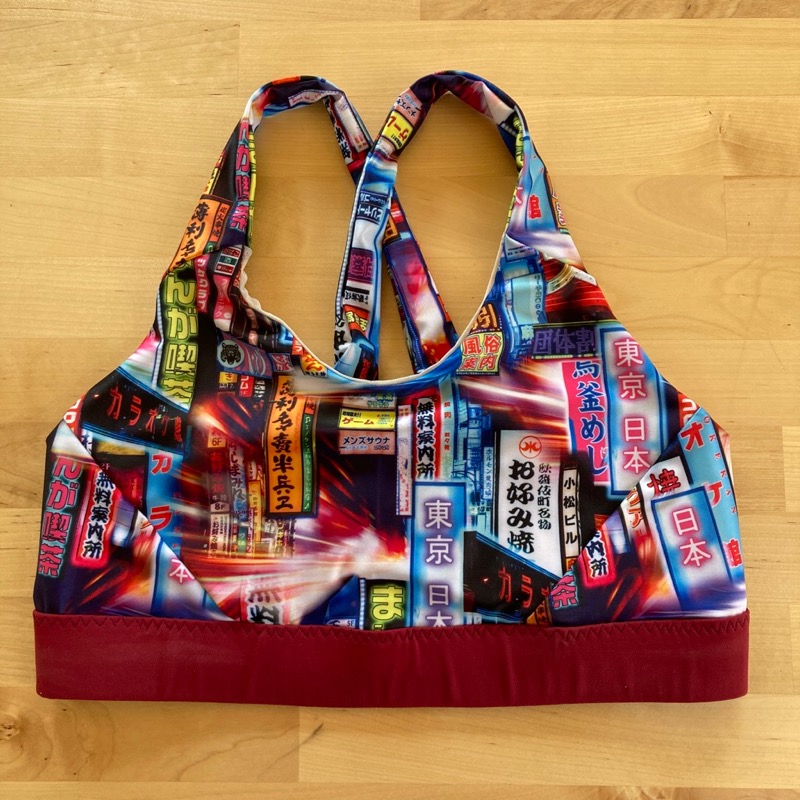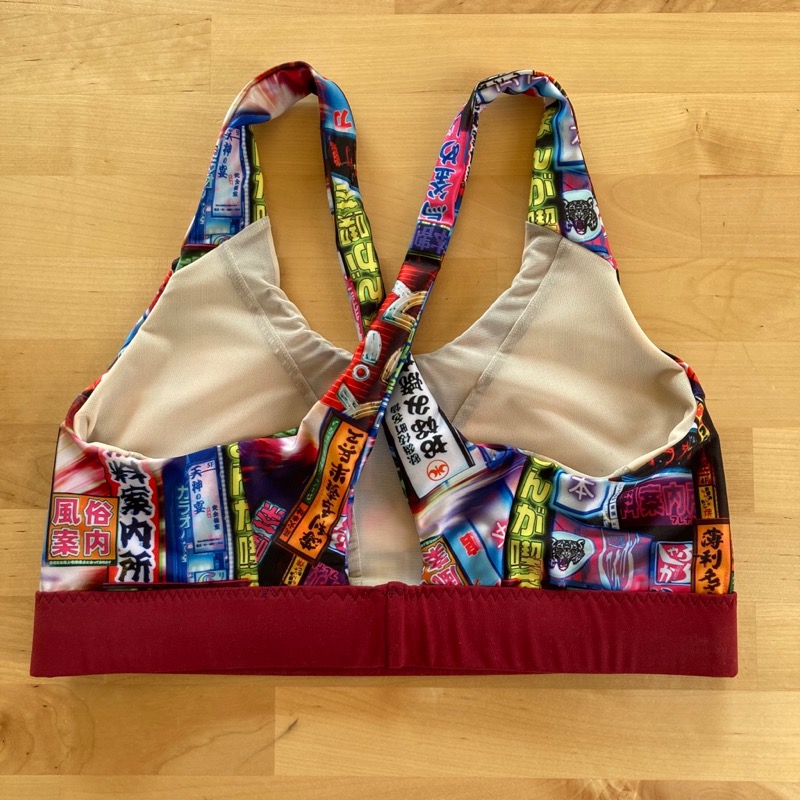 Because the straps are finished with the burrito method and the elastic is encased inside, the inside is nicely lined, with no raw edges.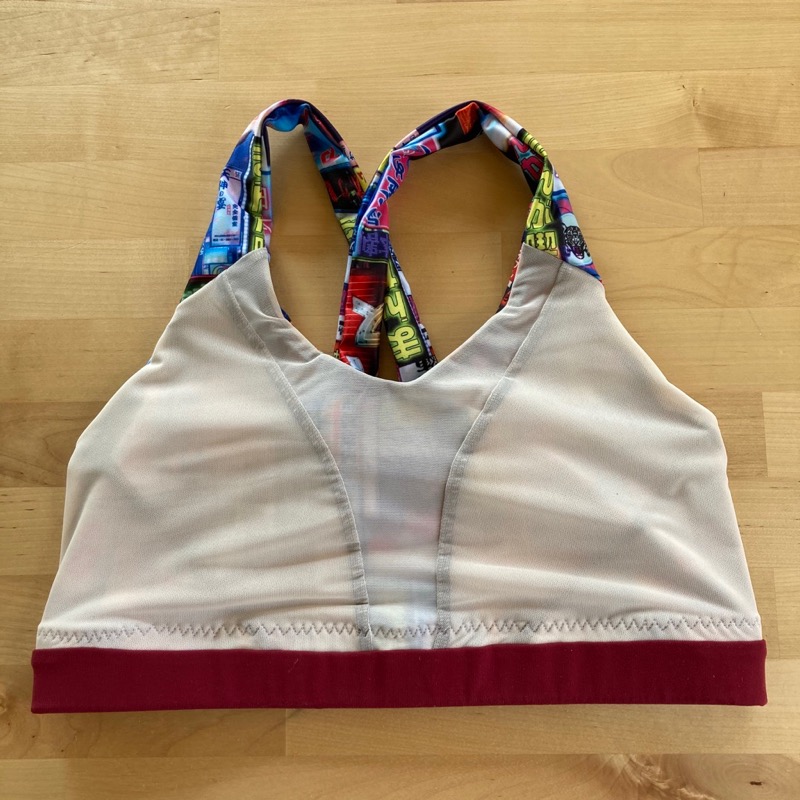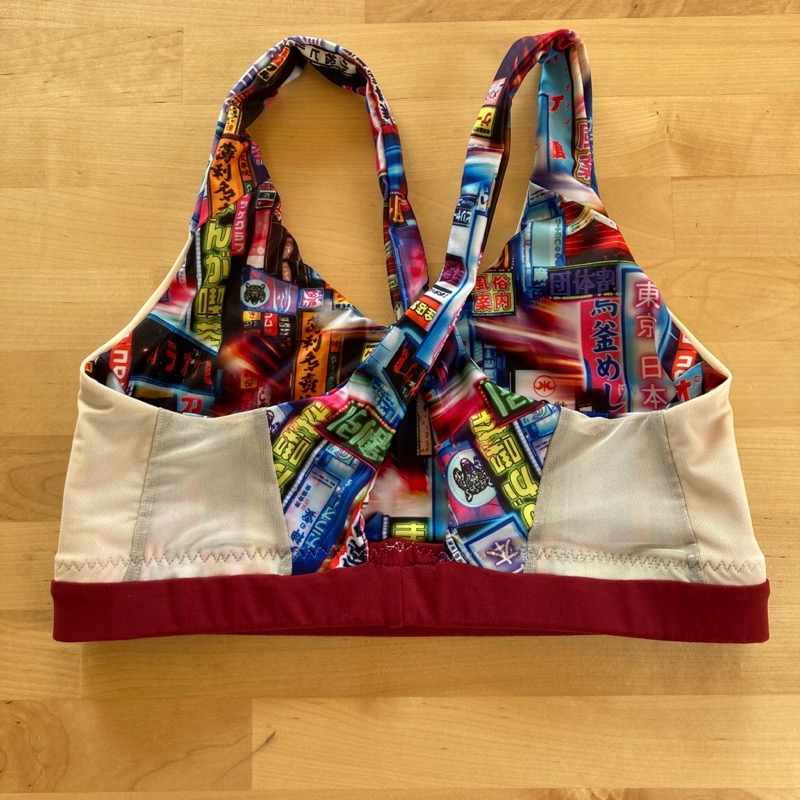 My only complaint with this view of the pattern is that I did found the gap at the centre back had to be tacked by hand because the band topstitching is too far up to catch it… Perhaps it's better if you use the narrower underbust elastic option, but then you'd lose a bit of the support, and at least the hand stitching is hidden inside.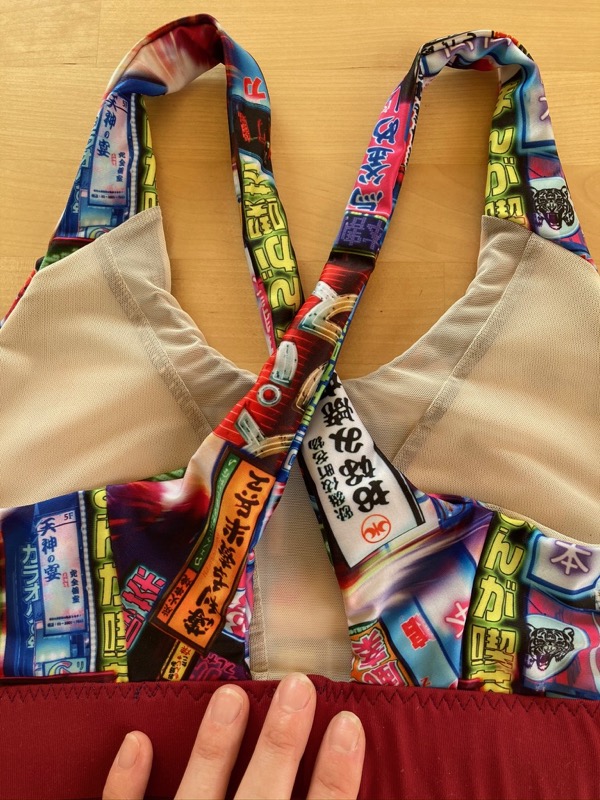 Stay tuned for more details on the cycling jersey in this set as well as a bonus tutorial!
If you missed any of the other posts on this Tokyo-inspired cycling set, you can go back and read them here: