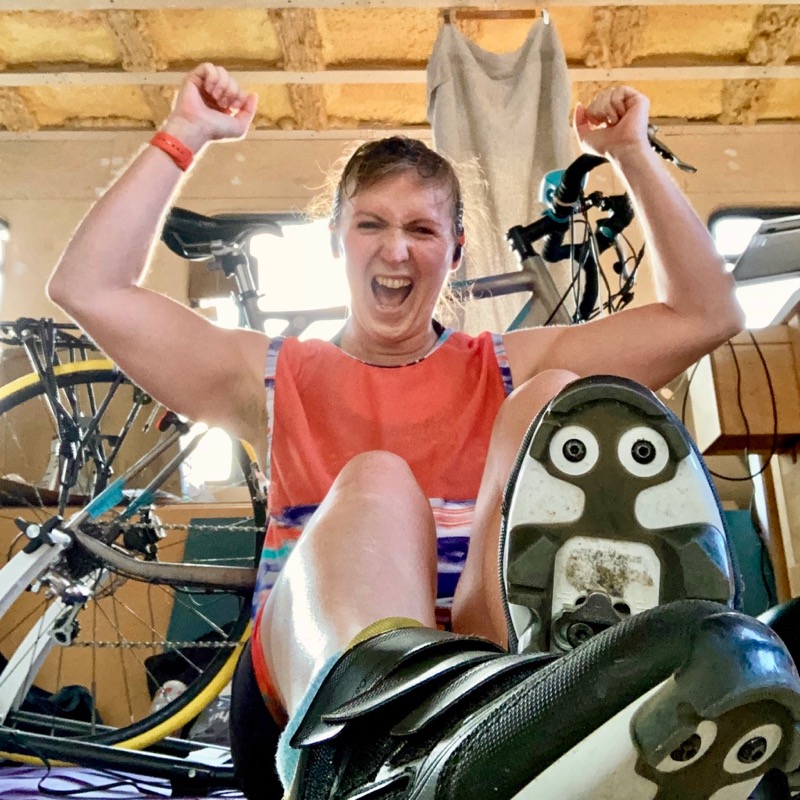 Earlier this summer, I sewed myself two workout tanks – a Sweat Luxe tank (modified to scoop out the back a little) in a vibrant print, and a tank from a German activewear book using pink and orange fabrics.
When I was making these, I marvelled at how well the print from one tank coordinated with the pink mesh from the other, even though one was from a shop in Canada and the other from Germany! Since I had some leftover fabric from both, I thought it would've been a crime not to pair them together, so I did a little bit of hacking and now I've got a THIRD activewear tank for all my sweaty treadmill and turbo sessions.
Namely, the printed Solar Stretch from Discovery Fabrics (exact colourway is sold out but this is close) leftover from this Sweat Luxe tank, annnnnddd recycled orange mesh from extremtexil.de leftover from this German activewear tank. It doesn't look like it's available on their website but if you get in touch quoting this product number, they may be cable to get some from their Berlin store for you 9it also comes in black).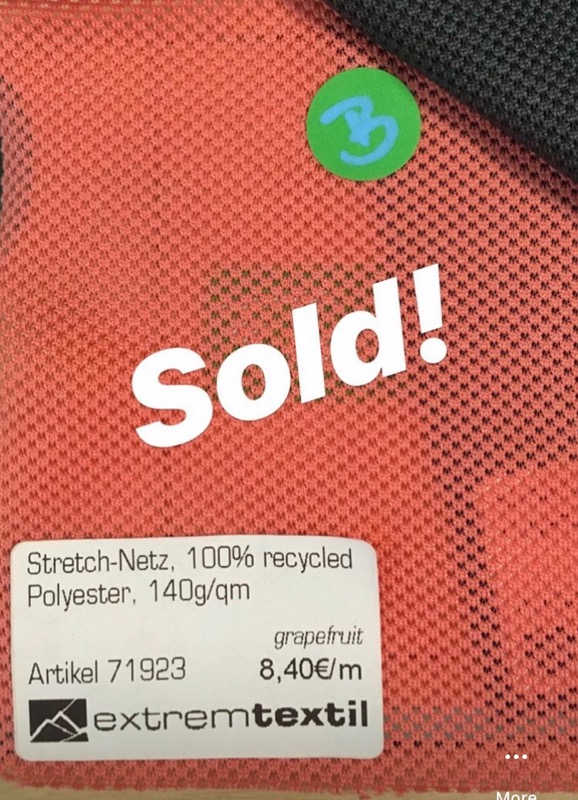 Just like with my earlier Sweat Luxe tank, I also brought out my coverstitch binder for this one as it was the neatest way to finish the edges on the mesh (and because I am a masochist apparently!). I've had a lot of questions on Instagram asking me if the binder attachment is worth it, and I'm like, maybe? My coverstitch machine stitches like a dream and is the least needy of all my machines, but the binder is a temperamental BEAST. It's so stressful that I've really got to be in the right mindset to use it, and that's even after building up a ton of tips and tricks and years of practice. So, considering the Janome attachments are like £100 (you need the official one to get the proper table attachment, after that you can buy the cheap ones from eBay), you've got to really have a lot of projects that require it to make it worth it, I reckon.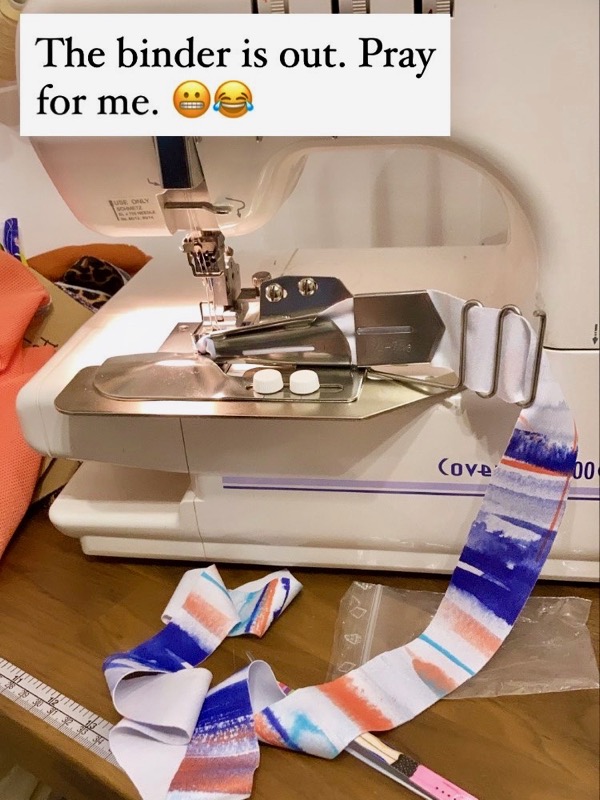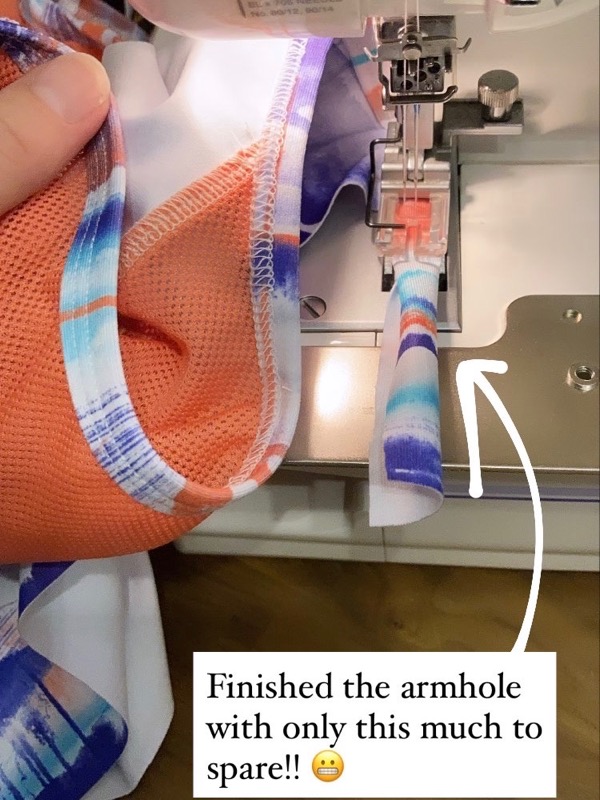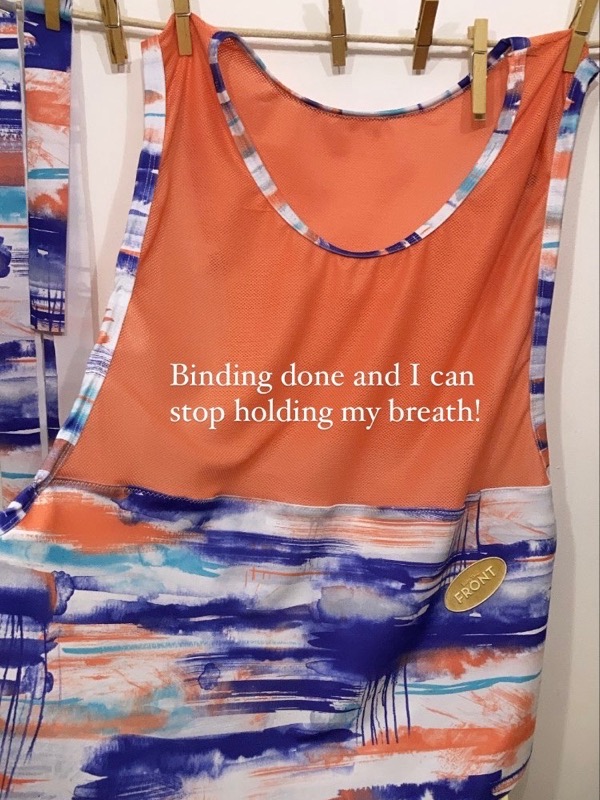 I wore this for a hot and sweaty 90min ride after work and it was SO perfect! Nice and cool and stayed out of my way, exactly what I want in a workout top!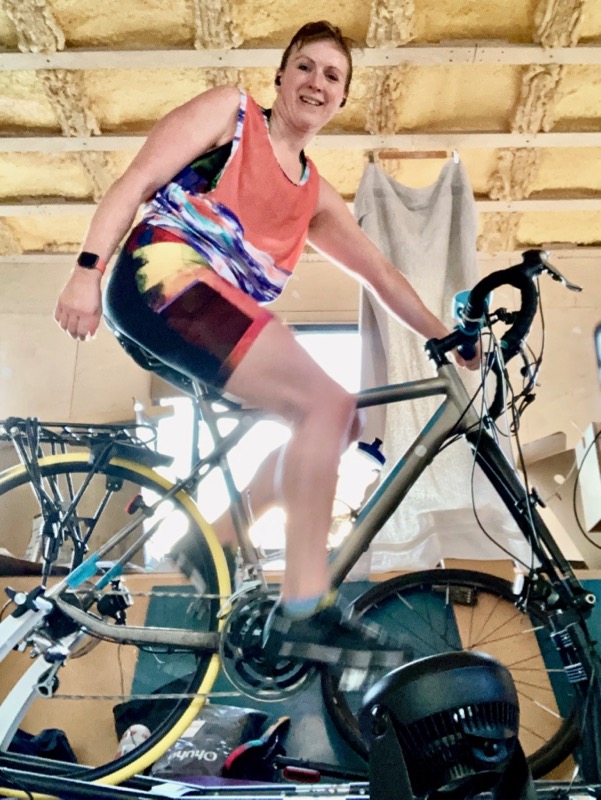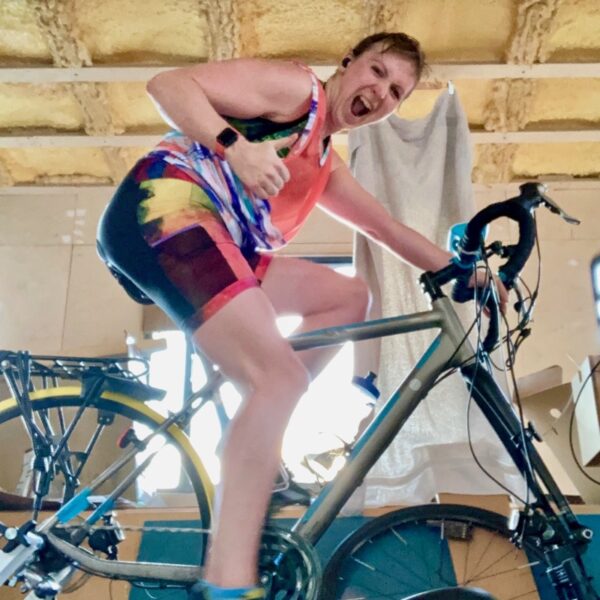 Apparently the trick to make your legs look a mile long is to put your phone on the floor, who knew??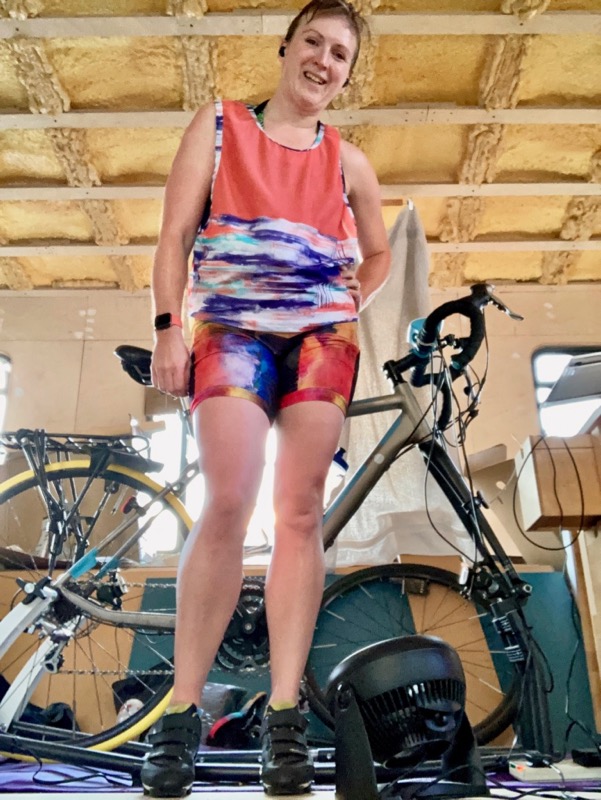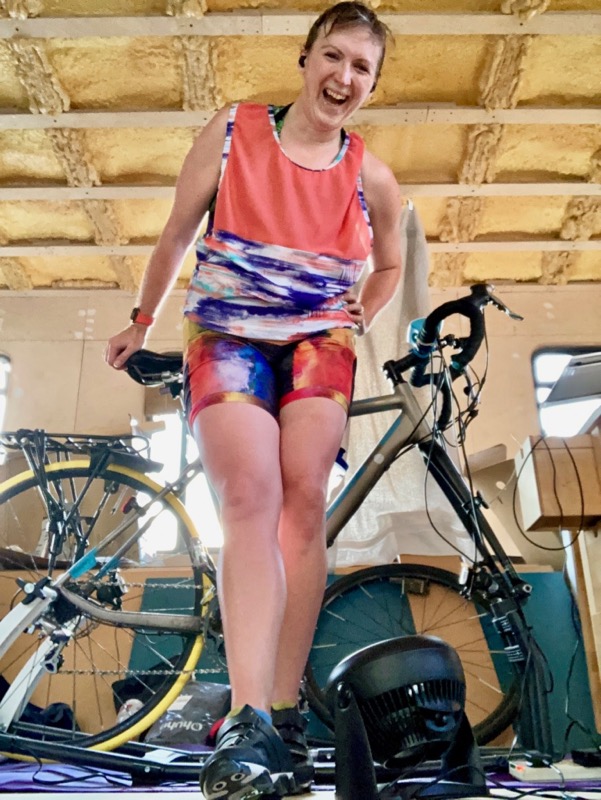 The mesh is more substantial than most, but still see through, as you can see from my back view where you can see my me-made sports bra through it. It's totally different from both the stretch mesh I use to line by bras or the cargo pockets on the Rouleur Leggings (seen in these photos), or the stuff basketball shorts are made of. It's more of a teeshirt weight, but with lots of holes – and it's recycled polyester, too!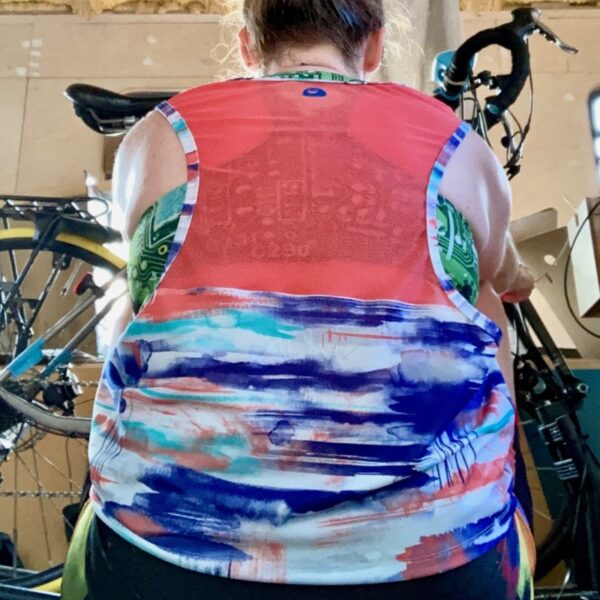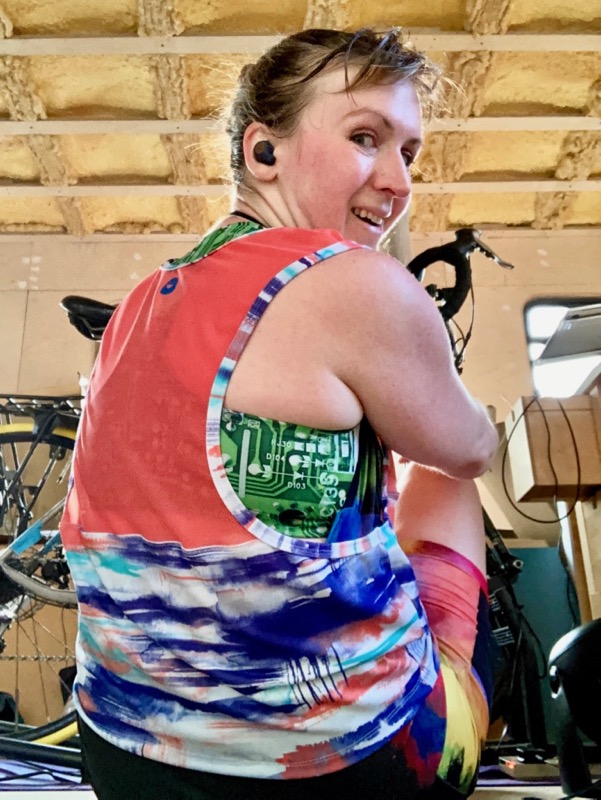 And since sometimes it's easier to see details in a flat lay (ok it's really so you can admire my binding, ha!)…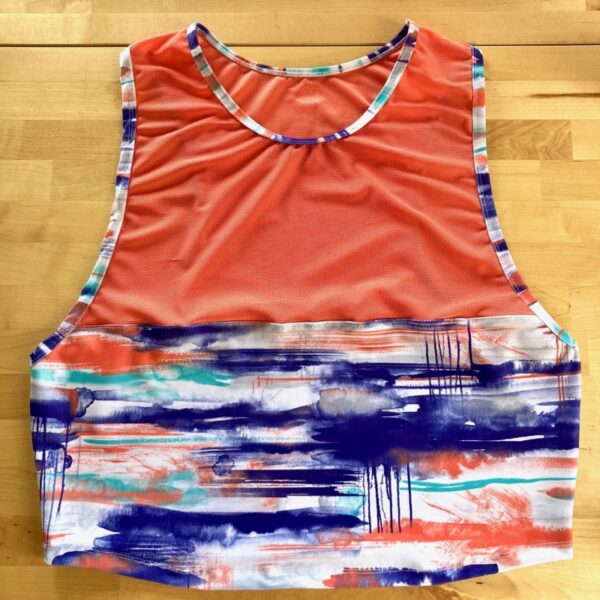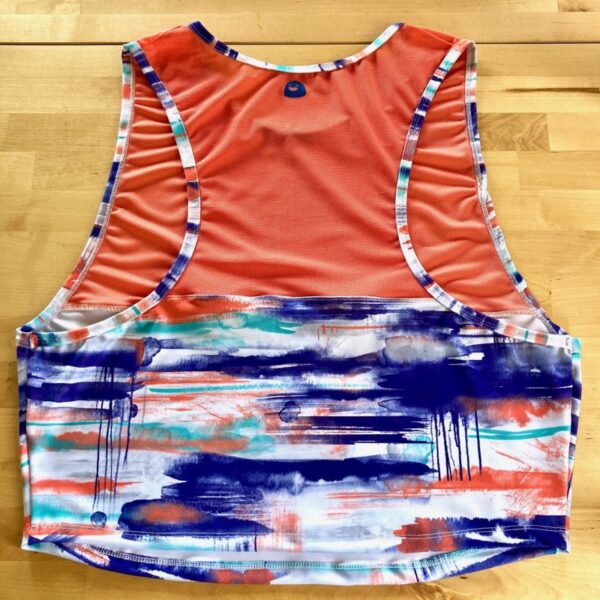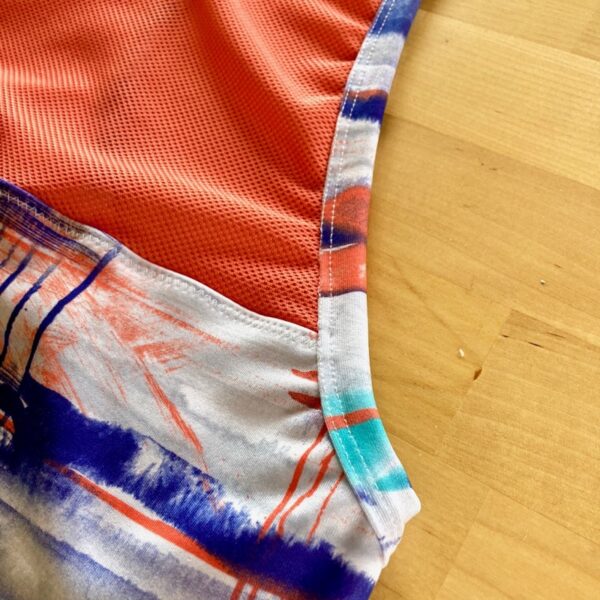 It wasn't enough to have a coordinating top – I had to go and add some iron-ons that I'd cut with my Silhouette machine, too! A smiling emoji for the outside at the upper back neck…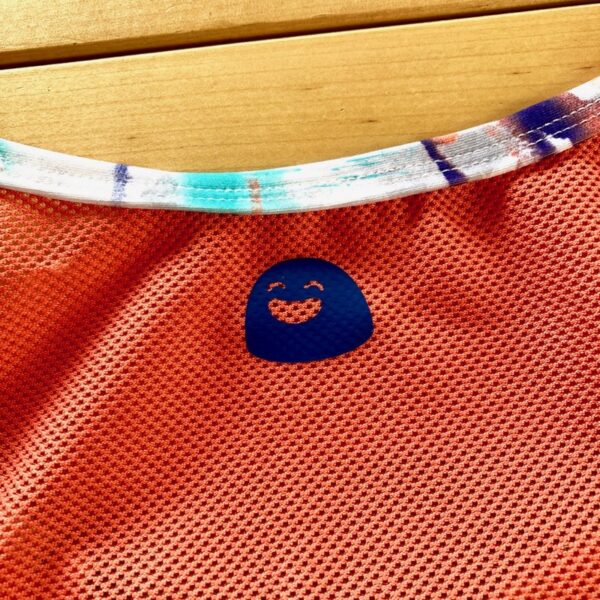 …and inside at the back, just below the mesh, a word to myself that I need to hear!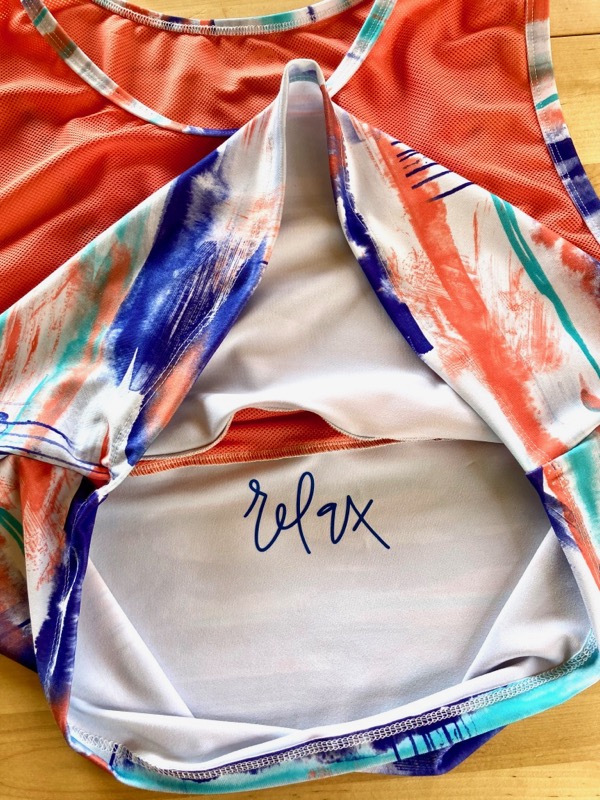 Just maybe not while I'm beasting my way up a virtual mountain!! There's a time and a place for everything…