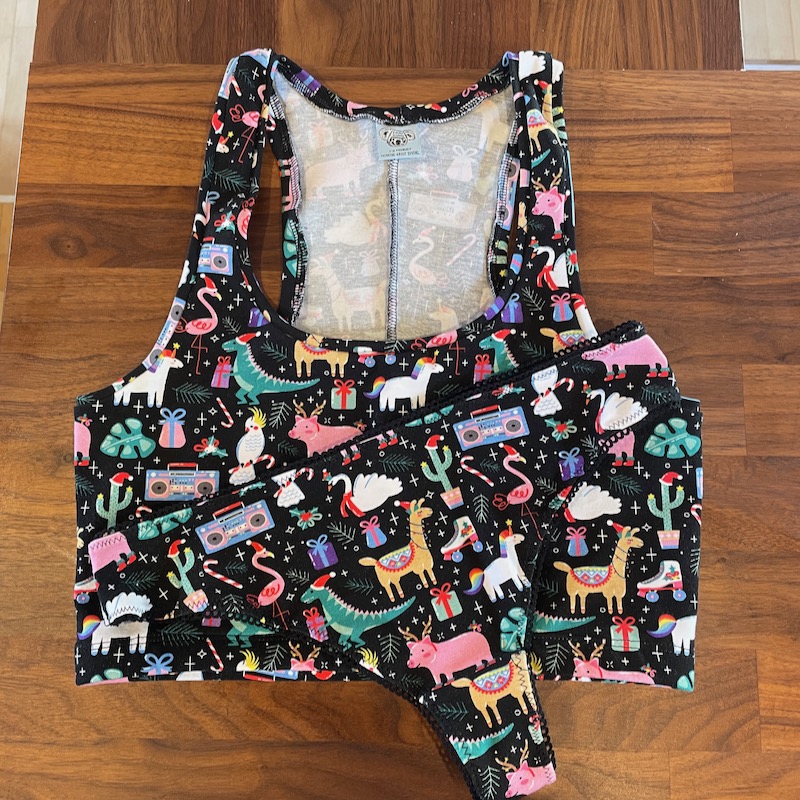 This year we have decided to go ALL IN on Christmas – not just the lights and decorations, but also holiday music and films, and cook all the fabulous festive foods, too in order to cheer ourselves up to the maximum. And I think this festive spirit must've also crept into my sewing plans, because I found myself clicking the Buy button on this fabulous holiday-themed critter cotton jersey from Like Sew Amazing (now sold out). I mean – they had me at the festive swan!!
I only bought a half metre but that was plenty to cut out another Sophie Hines Axis Tank, plus a pair of thong panties (from our Threshold Shorts pattern), a small gift I can't mention yet, and frankly, there's still enough leftover for a second pair of panties too if I get my act together before the 25th!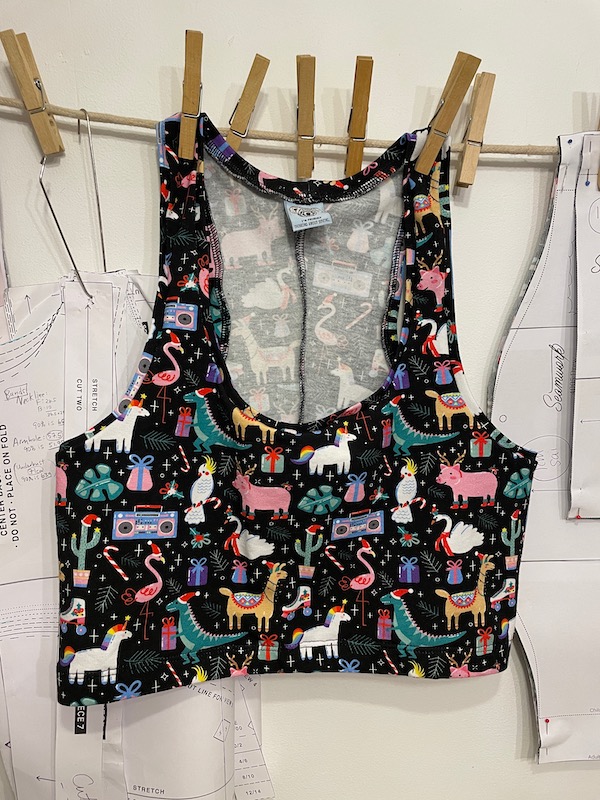 I've kinda lost count, but this must be my 5th or 6th time making the Axis Tank pattern, but this time around I decided to make a slight change to it and used 1.5cm (3/4in) elastic instead of the underbust band to give it a little bit more structure and also make it a little less long in the body. I rather like it this way now, and might do this again in future!
As I've got my Kylie and the Machine advent calendar giving me a steady stream of novelty labels on the daily, I added one of these into this tank! The rest of the calendar should keep my makes busy for the rest of the year since I'm getting 3 labels each day…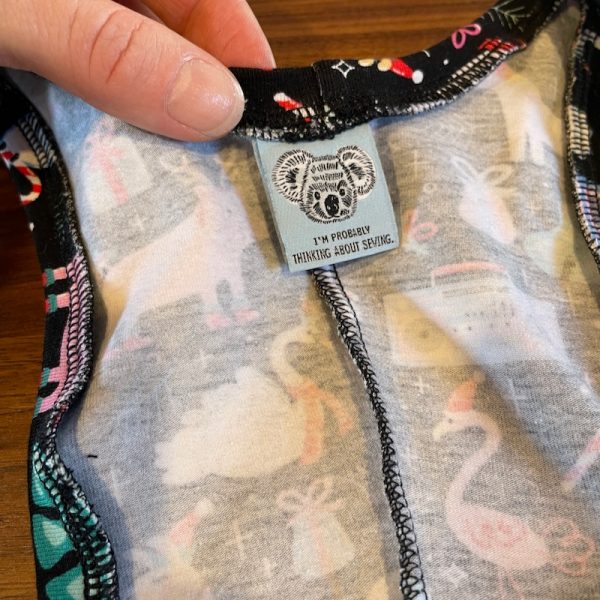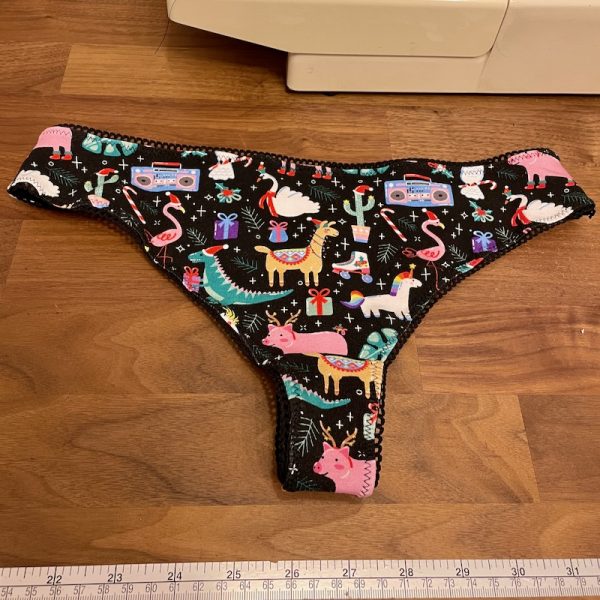 These Threshold Shorts "runderwear" thong panties are definitely my TNT – they are cut in exactly the way I like them! Sometimes I go off and sew others (not always blogging, to be honest!) but I always end up coming back to these in the end. This pair I finished off with some black picot-edge elastic from my stash.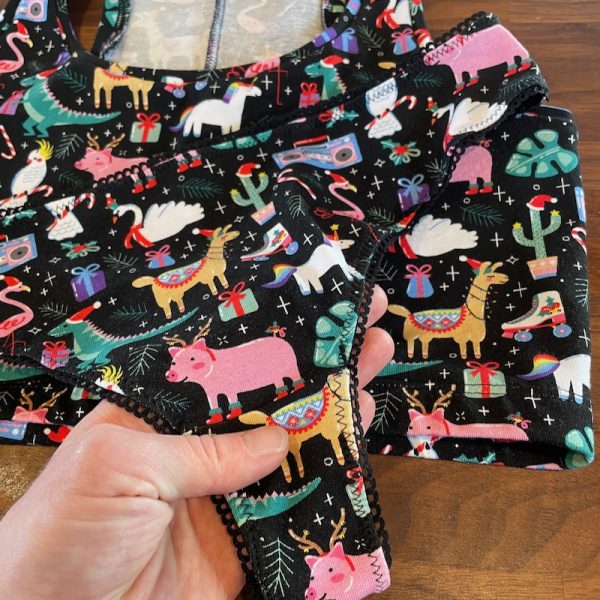 All in all, this is a fun set purely for me to be amused by during the holidays (and maybe beyond, who cares??)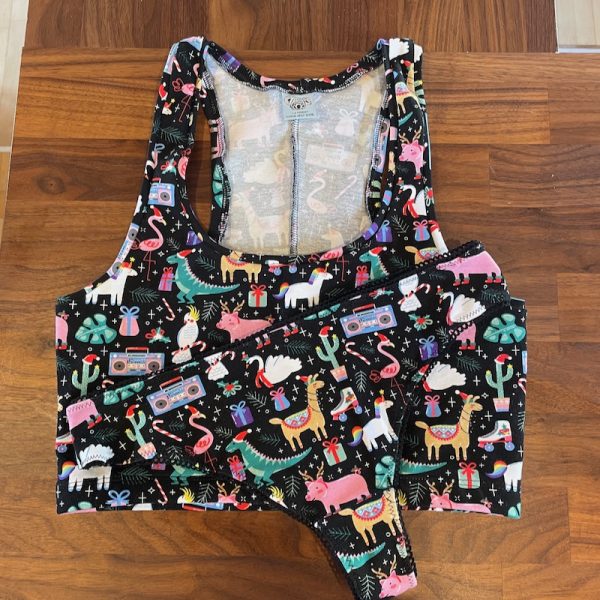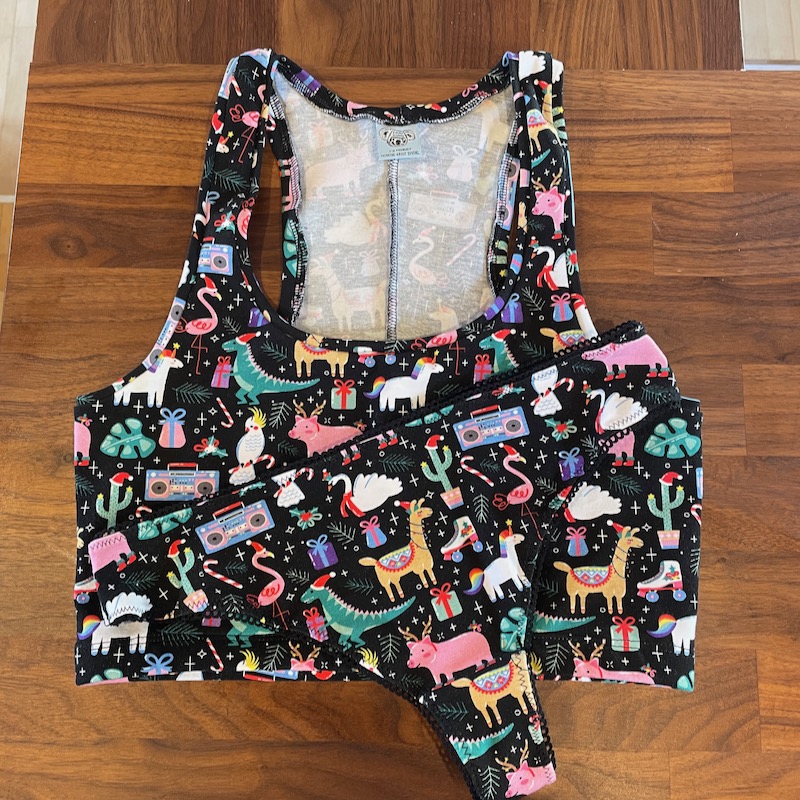 Since I was on a panty sewing kick and I had just rummaged in my lingerie sewing stash to find the black panty eastic, I also cut another pair of Threshold Shorts thong panties using some lovely paisley mesh gifted to me all the way from Australia by my friend Susan!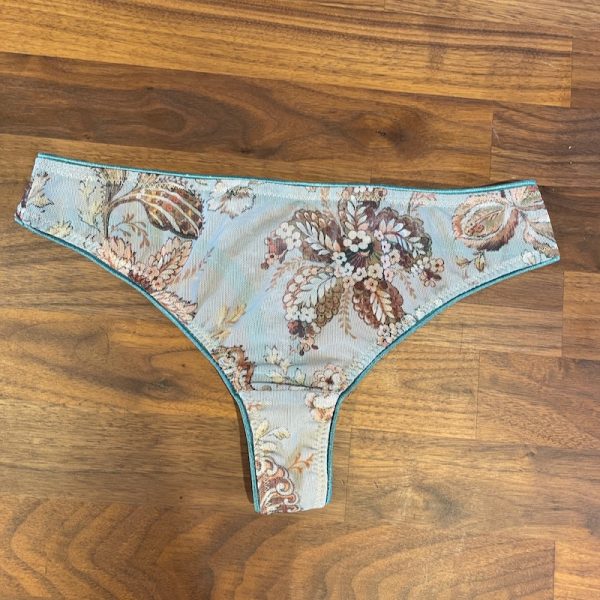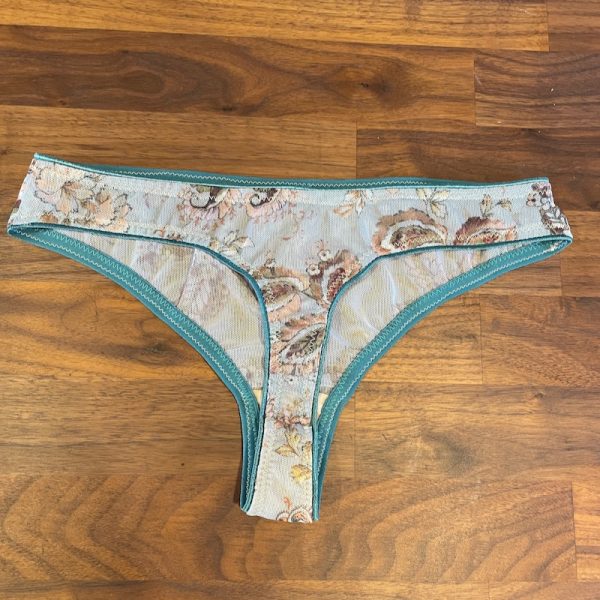 I had multiple options for the elastic but ultimately decided on this teal satin-edged elastic to bring out the blue in the design.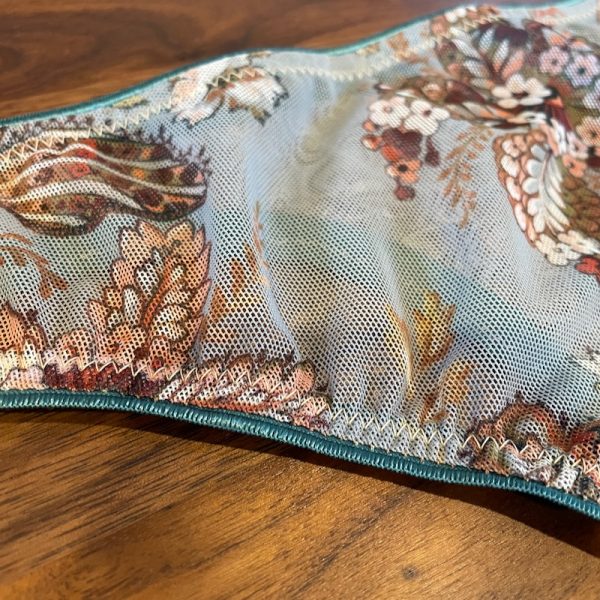 They're absolutely lovely, but I realised when I tried them on that the stretch mesh isn't as stretchy as most jerseys so these are a bit too tight to wear (until I lose some of this pandemic weight!). So it's a good thing I've got plenty of fabric and elastic leftover to sew these again in the next larger size!