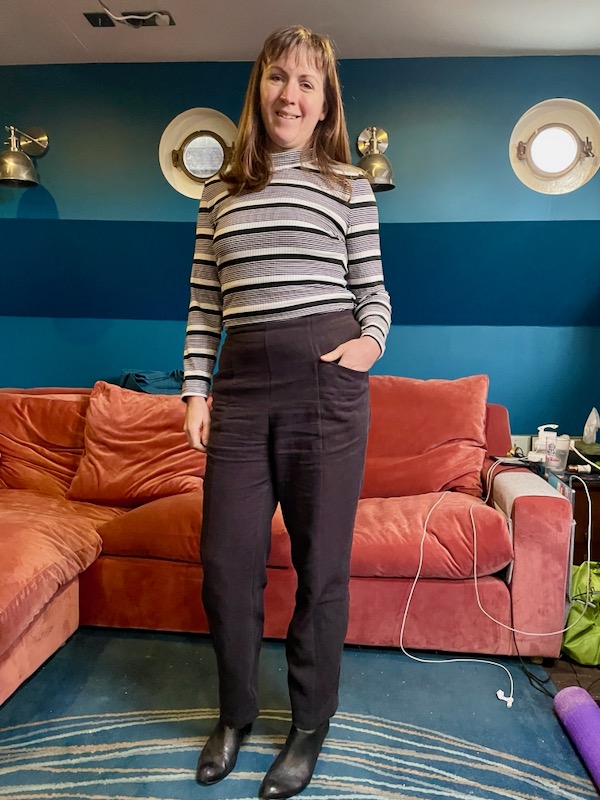 You know a pattern is a good'un when you not only find yourself making it multiple times, but feel a deep need in your wardrobe to make even more. This is my 5th time making the Closet Core Patterns "Pietra Pants" pattern – twice before as trousers and twice also as shorts.
My very first time sewing this pattern was a pair of trousers in black linen, almost exactly two years ago, which since then I've worn so much that the inner thighs literally disintegrated (even after patching). Thankfully my second pair, in grey wool, are still going strong (probably by virtue of only being worn in winter rather than all year round like the linen ones).

Worn here with my striped Ruska top from last winter…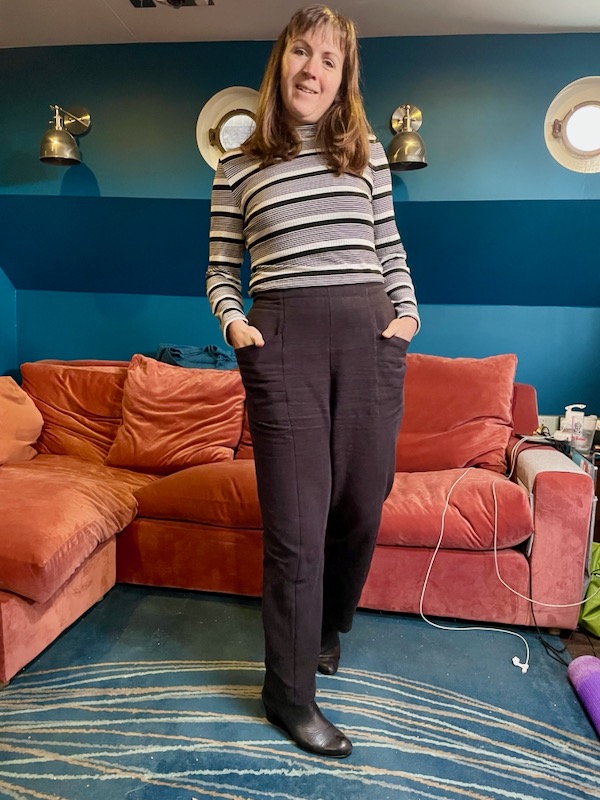 The death of the linen pair really created a hole in my wardrobe that I could feel, so I knew I wanted to sew something similar, but better, so instead I chose some black ramie fabric from Textile Express. Ramie is similar to linen, except it's made from nettles instead of flax, and this particular ramie is a bit thicker and more textured than most linens so I'm hoping it'll wear even stronger. I've even sewn this ramie before – in yellow for the CCP Cielo top, and again in slate blue for a pair of Pietra shorts this summer.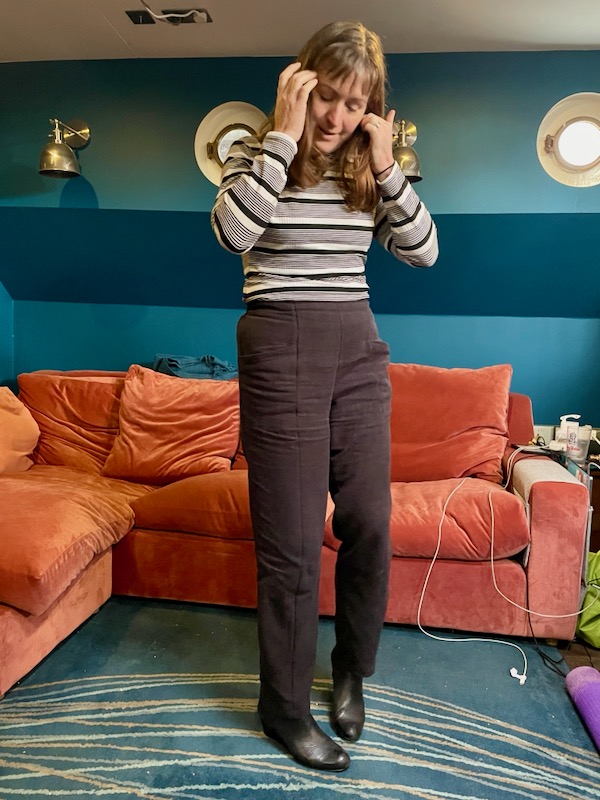 As before, I chose View B (with the narrow leg) using the same alterations as in the other versions – the headine is that I lengthened them a LOT (10cm?) and adjusted the crotch curve to match my TNT jeans.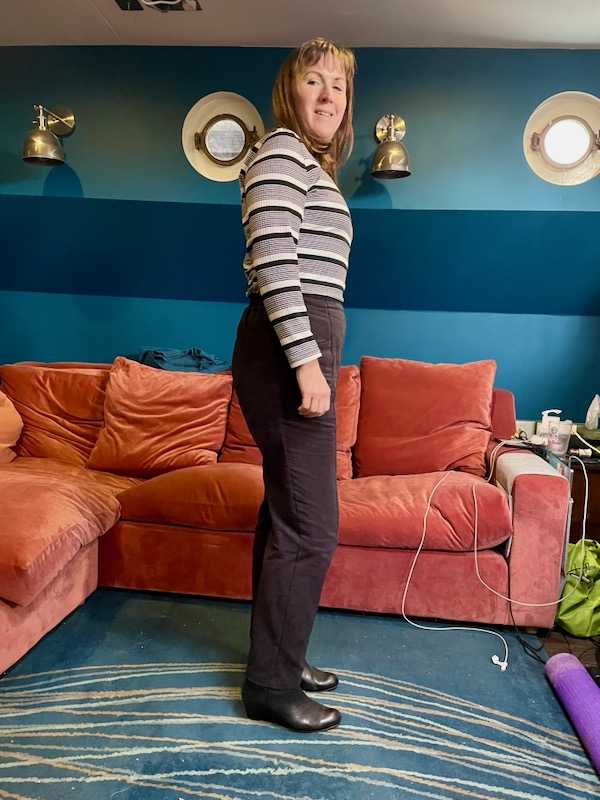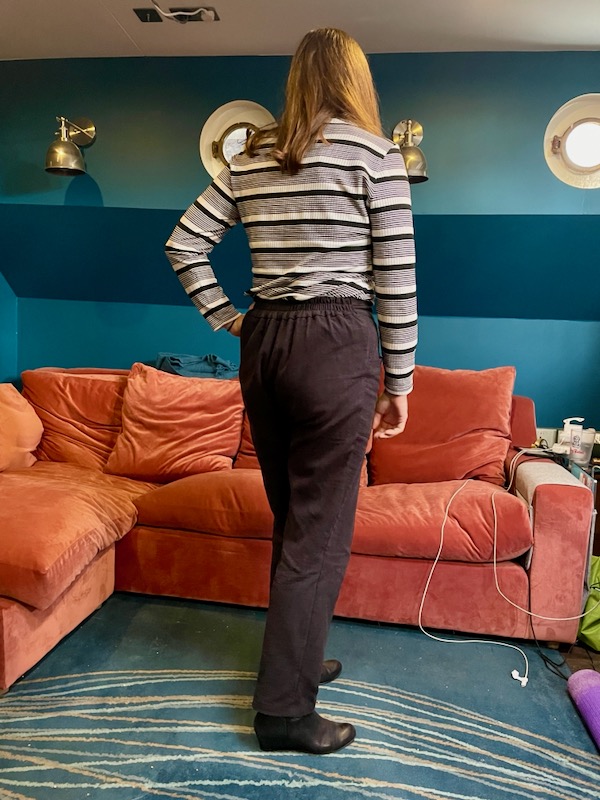 Oh and inside the front facing I added a fun cocktail iron-on vinyl motif that I'd cut on my Silhouette machine ages ago and selected from the pile of ones that are ready-to-go! I love being able to easily add little touches like these inside, just for me!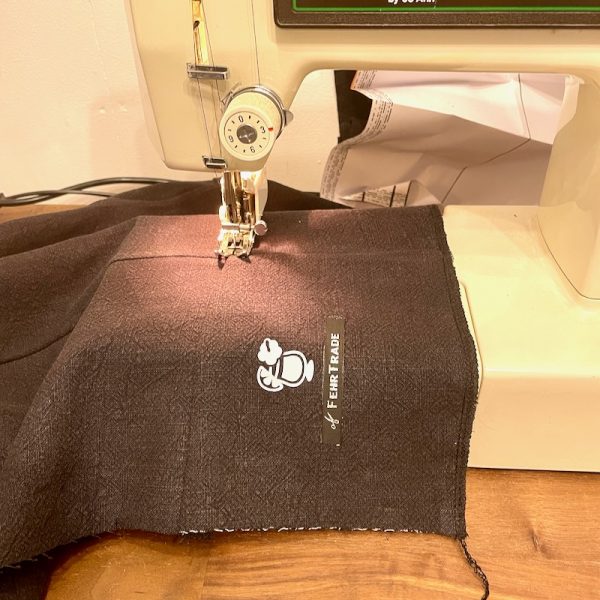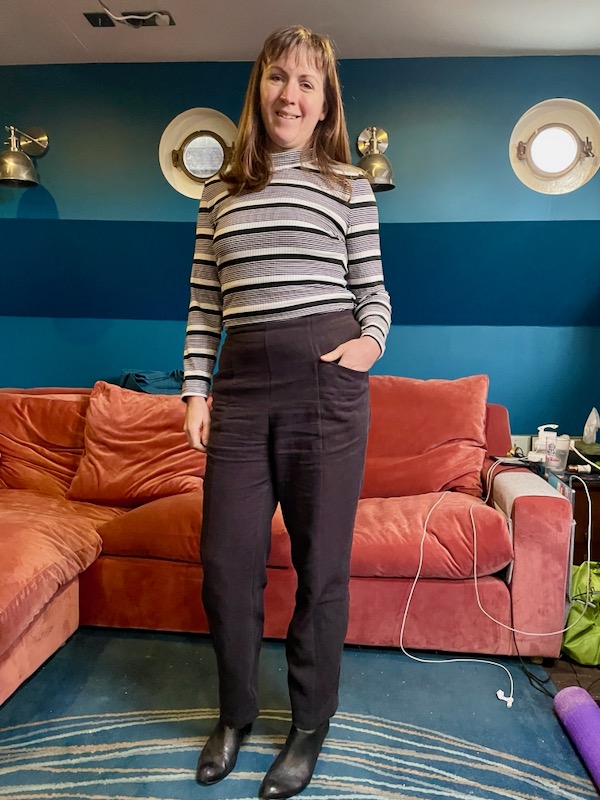 I know these aren't the most exciting make but they are a true wardrobe staple that I know I will wear a ton. I've really missed having them these last few months since the others died! They're easy to wear, go with everything, and have huge and very useful pockets. What more could you ask for?