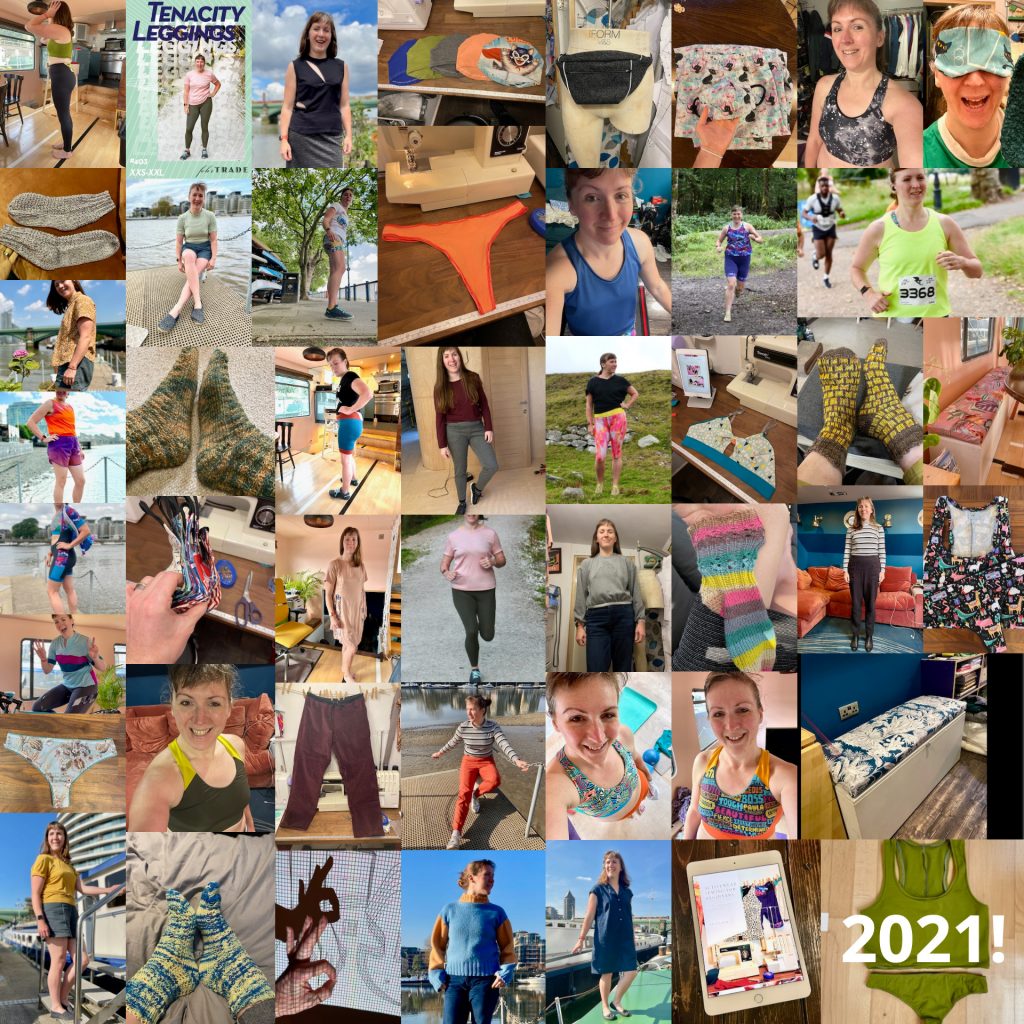 Happy 2022! As is traditional, I like to take the chance on the first day of a brand-spanking new year to have a look back at the year before, step back, and reflect on the good (and not-so-good) things that happened. 2021 was always going to be a strange struggle of a transition year, but I kinda feel like we had a bit of practice going into it, so my outlook was a little better than in 2020. But as this is a sewing blog, let's first take a look at this year's output…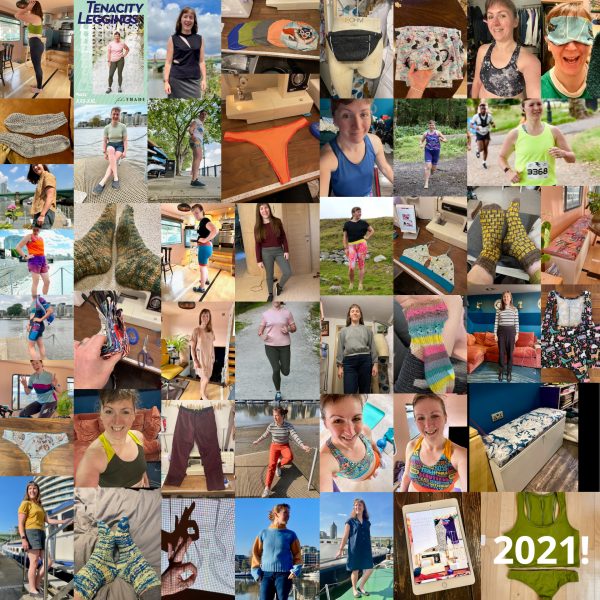 (Click here to see a full-sized version)
The Year in Stats
I always like to look at what types of sewing I did in the previous year, since I don't make any attempt to skew one way or another during the year itself….
Garment types:
14 Bottoms (trousers, leggings, or shorts)
12 Tops
10 Bras or panties
11? Accessories (bags, headbands, pairs of socks, etc)
2 Dresses
2 Home Dec slipcovers
1 hand knitted sweater!
I'm not at all surprised that I made more separates than anything else – it's what I tend to wear most anyway, and with carrying on working from home and not going out much, it's always going to be my go-to for casualwear. And of course, releasing a leggings pattern this year (more on that later) means that all the samples and test versions I sewed go into this count, too.
And since realising that I don't actually need many clothes, I concentrated also on sewing more comfortable lingerie and accessories. I am lucky enough to have an almost-entirely-handmade wardrobe that I love, and I don't have much more space (either in casualwear or activewear!) to add more in without removing some.
I'm also pleased that I could complete my first-ever loom knit sweater back in January, and followed it up with 5 pairs of loom knitted socks throughout the year, too (3 pairs of which were Christmas gifts!).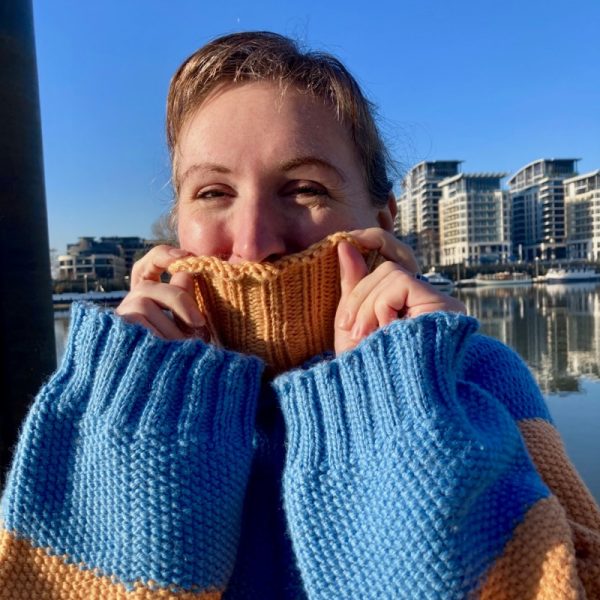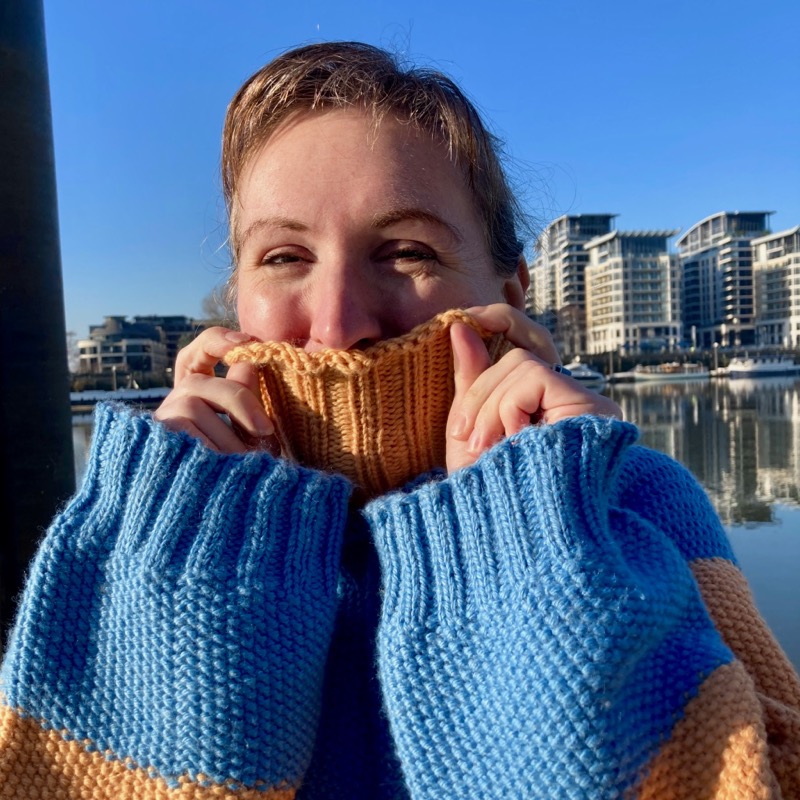 Pattern company breakdown:
17 FehrTrade
5 Self-drafted
5 Jalie
2 Burda
2 Sophie Hines
2 dP Studio
2 Closet Core Patterns
2 Named
2 Evie La Luve
1 each of: Papercut, and Forget-Me-Not Patterns
Of course when deveoping and releasing a new pattern there will be a lot of my own patterns counted, but I really like that I sewed quite a wide variety of FehrTrade patterns this year on top of the new Tenacity Leggings: the Cycling Top from SYOA, Surf to Summit Top, Rouleur Leggings, Threshold Shorts, and Tessellate Tee, too. I also am pleased to have sewn entirely from independent pattern companies this year (if Burda counts?), which I did without even trying – these were just the designs which I wanted to sew!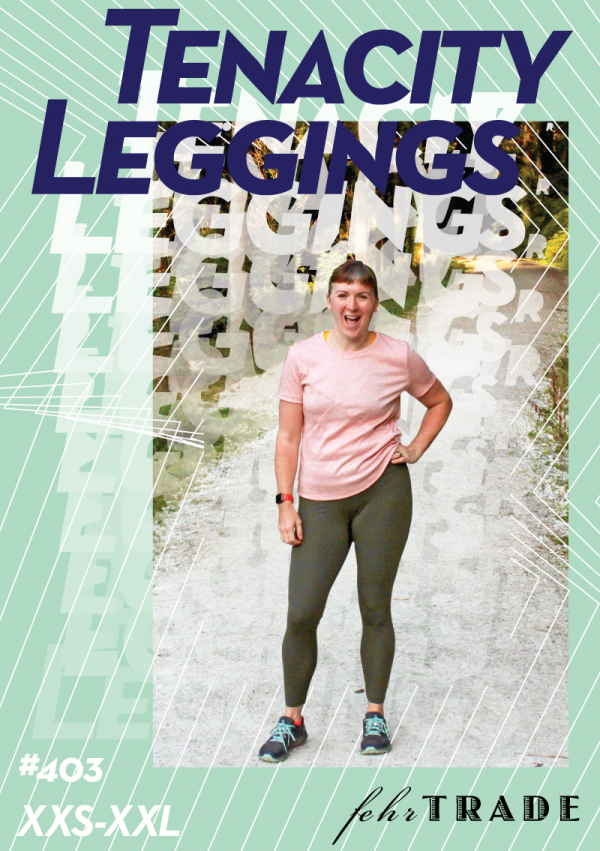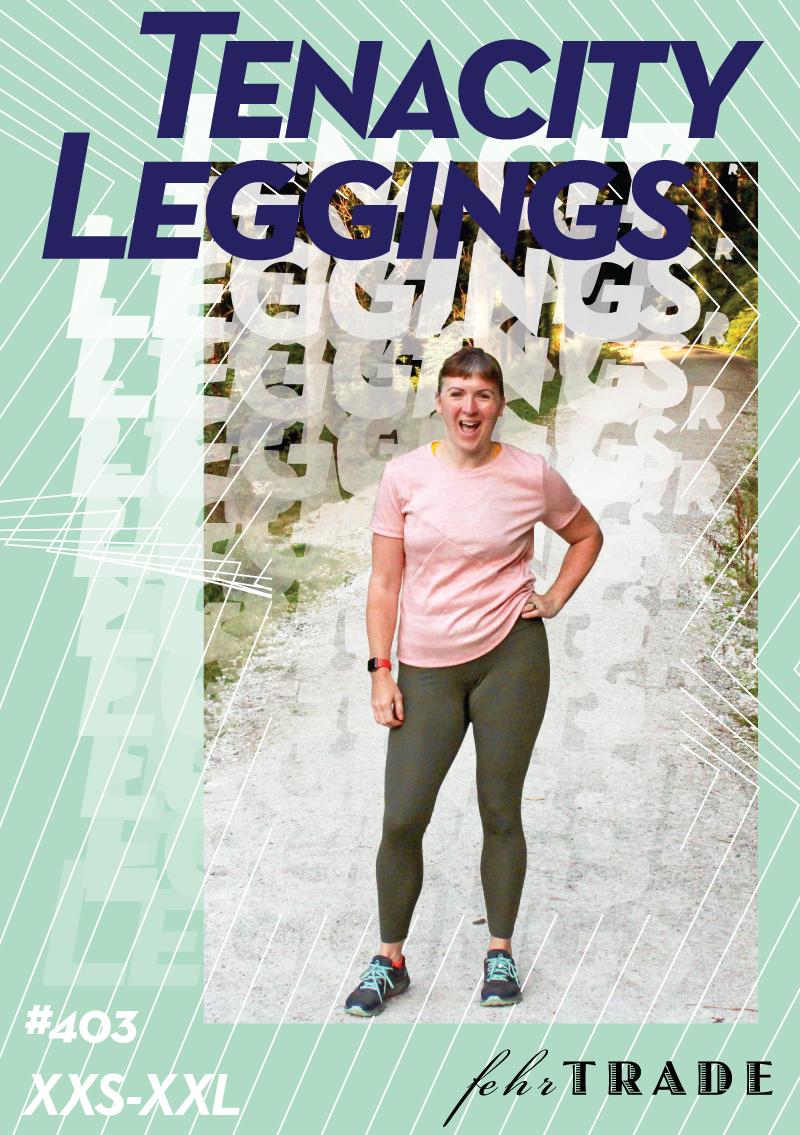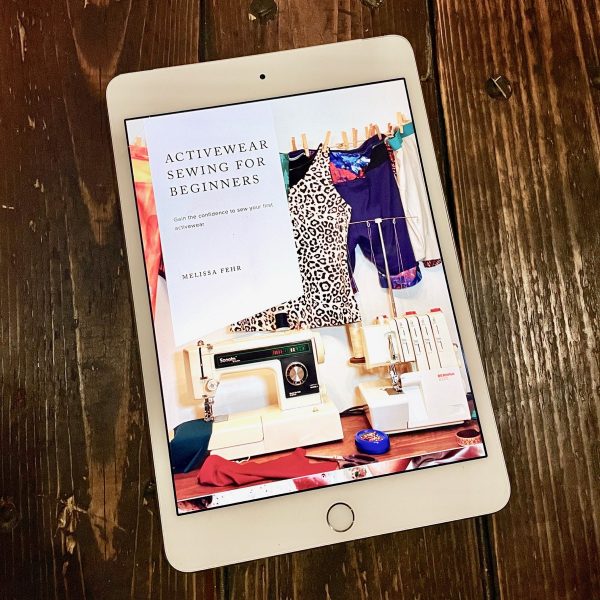 Big Business Things
Tenacity Leggings – I'm so proud to have released this beginner-focused pattern this year, as it's got enough upskilling opportunities and features to keep advanced sewists interested and it's such a versatile design, too. I took the opportunity to add an extra larger size to the range, which I'll be including as standard for all future patterns. Plus on a personal level, it's broken the creative block I felt I had during the first year of the pandemic.
Activewear Sewing for Beginners eBook – Writing a book is so much work, no matter how many pages, but doing all the layout and photography for this was entirely new to me (since my publisher handled those aspects for "Sew Your Own Activewear"). It was really freeing to write this as it encompasses all the best tips I've picked up in my decade-plus of sewing activewear, and I wasn't constrained by page counts at all!
Projector-friendly pdfs – Even when I wasn't releasing new patterns or books, I made sure to follow along from 2020's layering upgrades and added projector-friendly pdf files to all of our existing patterns. Even though our first patterns were released 8(!!) years ago, it's still important to me to keep them up-to-date with how sewists want their patterns. And yes, keep your eyes peeled for "trimless" Print at Home updates in 2022!
Two more patterns in development… Not much more to say here except that I do have two other patterns in various states of development that I'm hoping to release next year.
Favourite Makes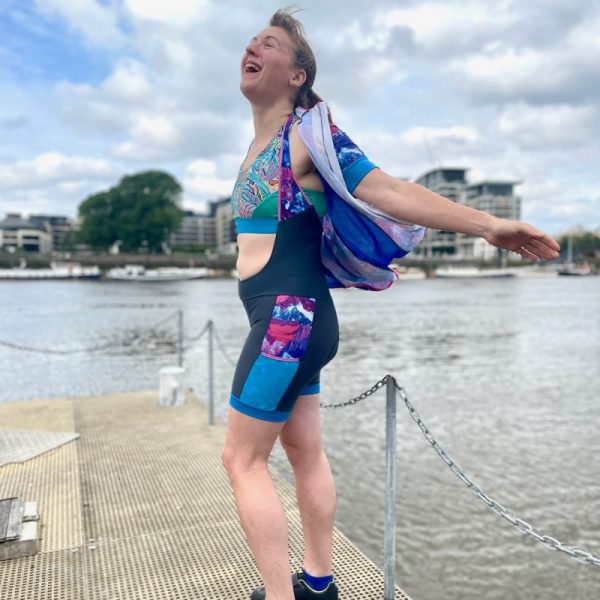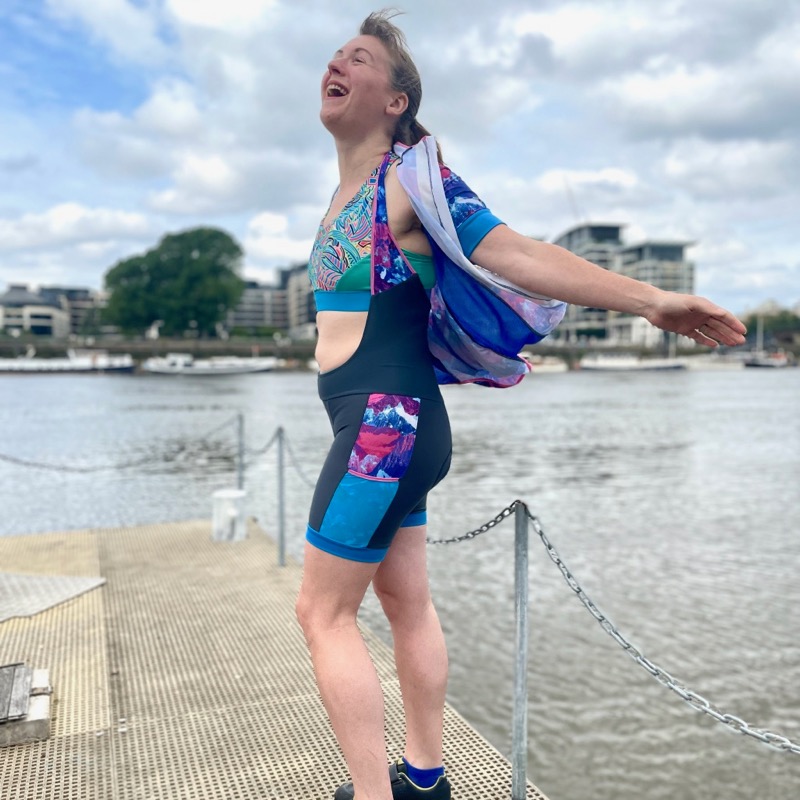 Alpine Cycling Set – For the second year in a row, a Surf to Summit & Rouleur Shorts cycling set has been one of my favourites! I'm especially pleased with how lightweight and cooling this fabric is, plus the colours and my use of upcycled old race tees made this the set I've reached for more often than any others.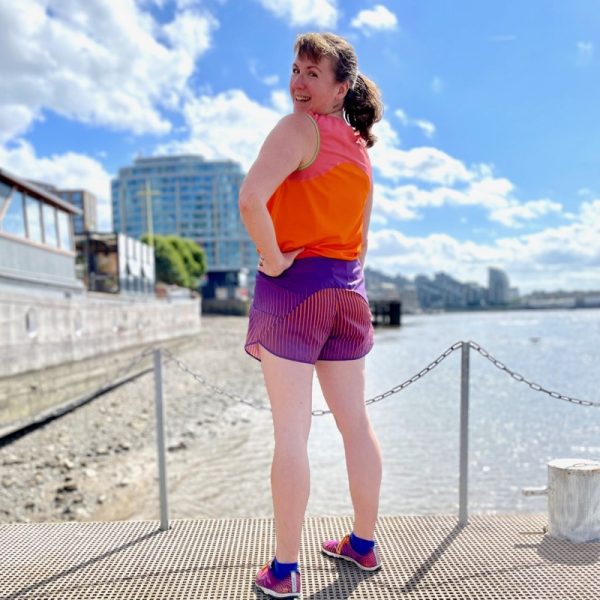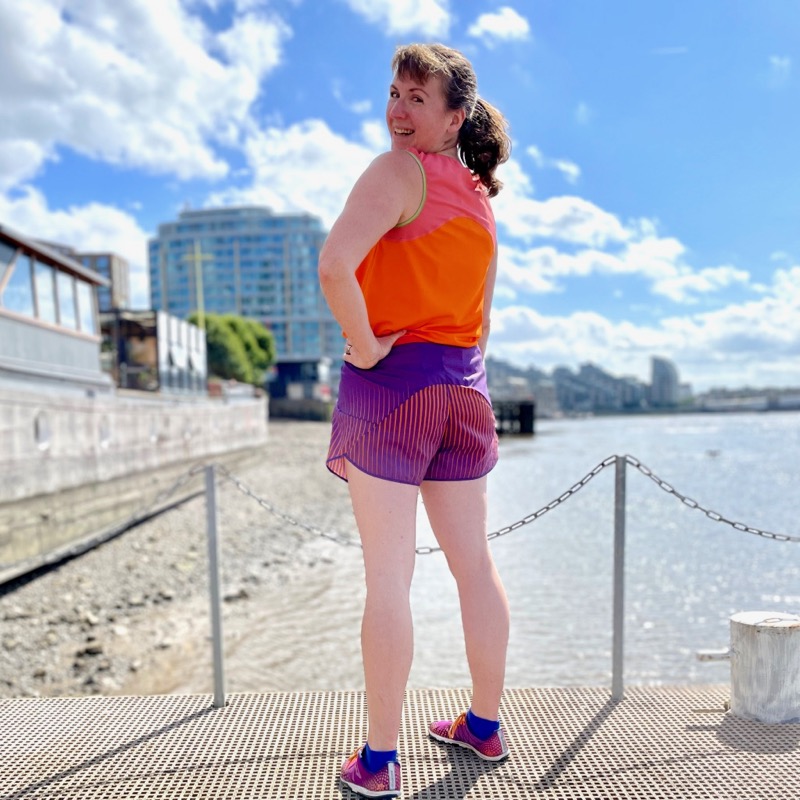 Designer Threshold Shorts – I've got no shortage of running shorts (understatement!) but when I saw the New Craft House had a shipment of the most perfect ex-designer fabric, I knew I absolutely had to make another pair of Threshold Shorts. Again, these are so lightweight and perfect, I can kinda forget I'm wearing anything at all.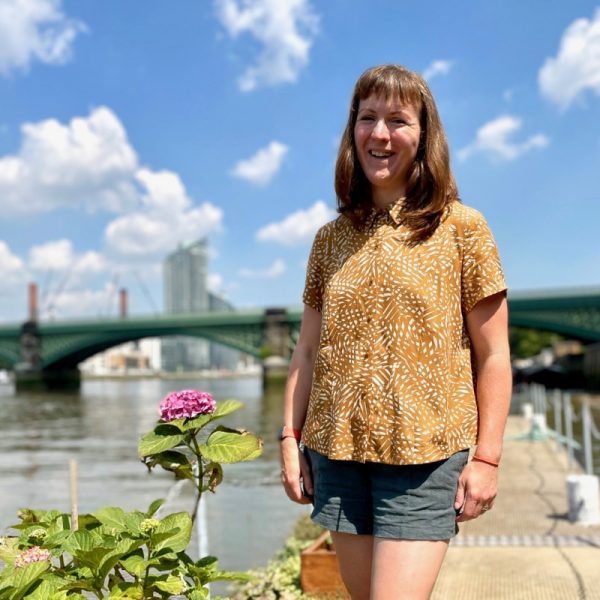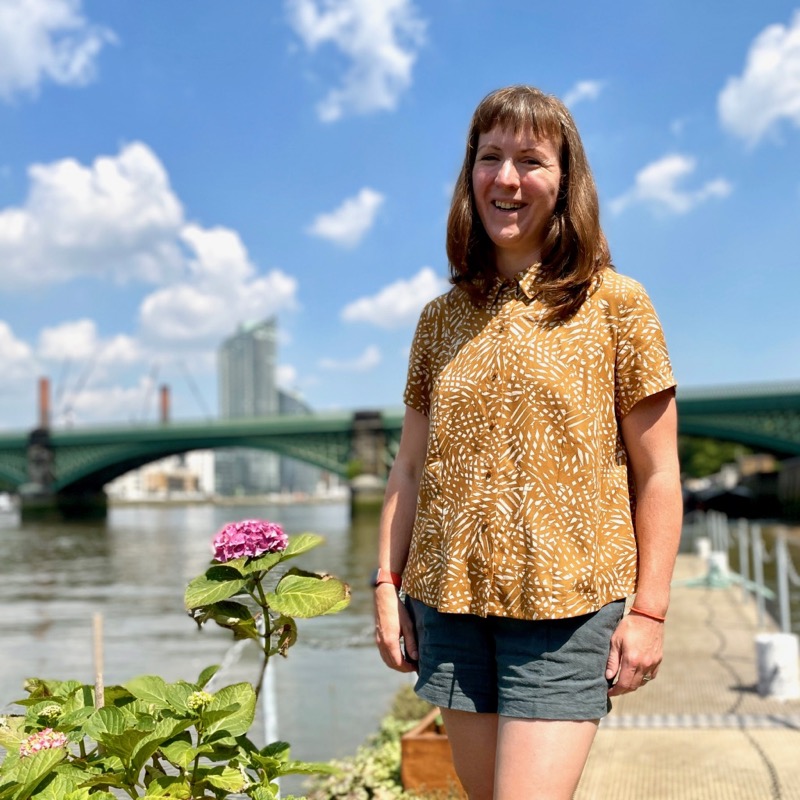 Ochre Saraste Top – This one surprised me as the silhouette is outside my usual style, but the combo of a high quality fabric with a pattern I knew fitted well (since I'd made the dress version in 2019) made for a top that looked sharp for work Zoom calls but felt super comfortable to wear.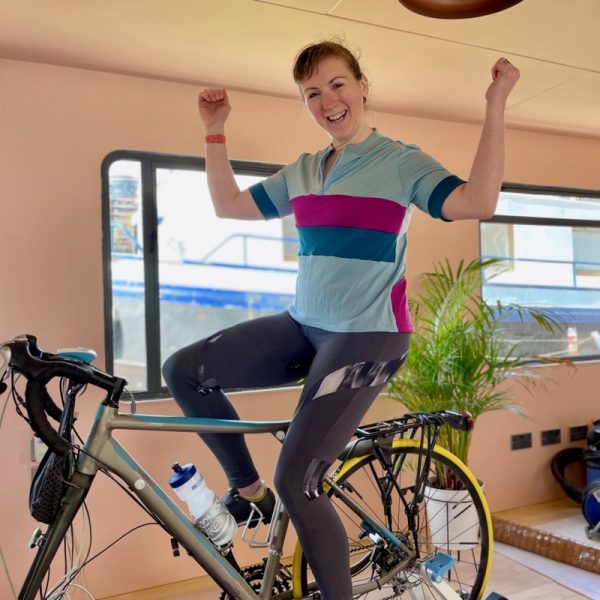 Vintage-inspired merino cycling jersey – Yes, it's another cycling top, but my first one in merino wool jersey, and this just keeps getting softer the more I wear it. I love the colours and it pairs well with so many of my cycling shorts, too.
Duds included:
I had two duds this year, but I haven't posted about either of them yet because I'm still trying to correct the issues and salvage them! I don't feel like either is a lost cause (unlike some duds) but I haven't quite finished with them yet, so hopefully you'll see them in their completed glory in 2022.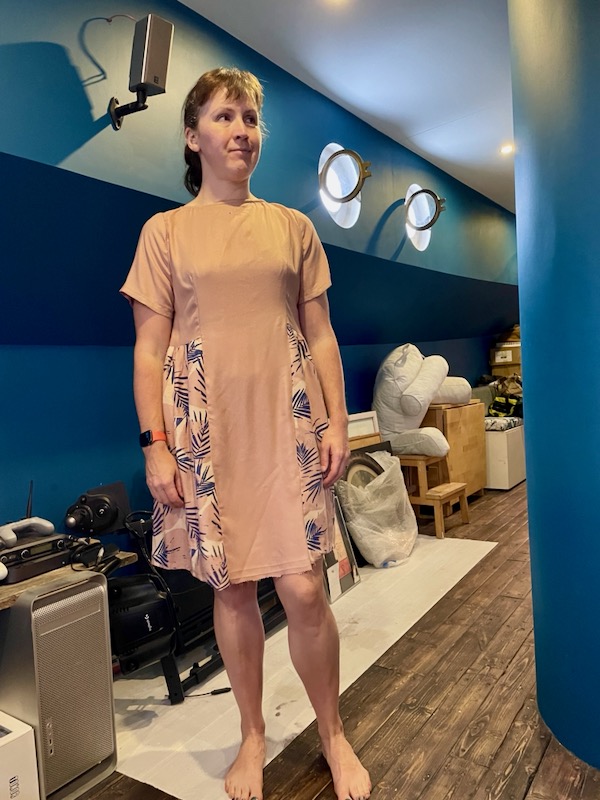 The first is a pale pink Burda dress using Atelier Brunette fabric and a pattern from the July(?) issue. As drafted, it looked really matronly and a sewing friend suggested I narrow the central panel to improve the visual balance. Having done this, I'm now happy with that aspect, but the neckline is still way too high and feels constrictive, so it's waiting to be unpicked, staystitched, and lowered with a bias facing.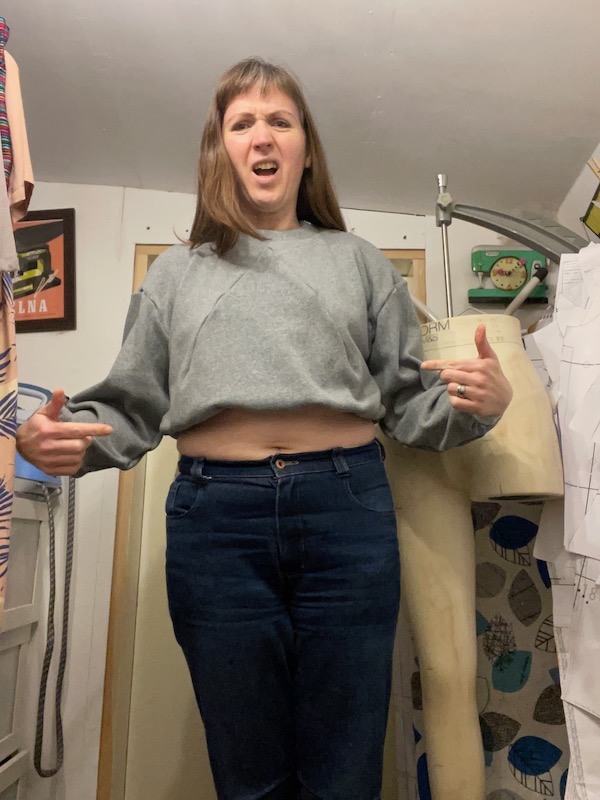 The second is a recent make – the dP Studio "Le 518" cropped sweatshirt which is my third make from their book. But unlike the first two, this one came up REALLY cropped in length, and meant that the hem raised up all the way to my bra band when I raise my arms. I have no more fabric to extend it, so I'm unsure of what to do next, short of turning it into a dress with entirely new fabric? I'm still torn though because I love the asymmetric design and unusual neck treatment (with an invisible zip in the shoulder seam)
Athletic Achievements
I was finally released from 14 months of shielding in May so I could run outside again! This was a big deal, as I hadn't really seen trees or grass in over a year, let alone be able to smell the flowers or revisit my favourite parks. It also reassured me that running on the treadmill really is harder than running outside, as I could easily hit my pre-pandemic paces outside even though I was struggling with them indoors.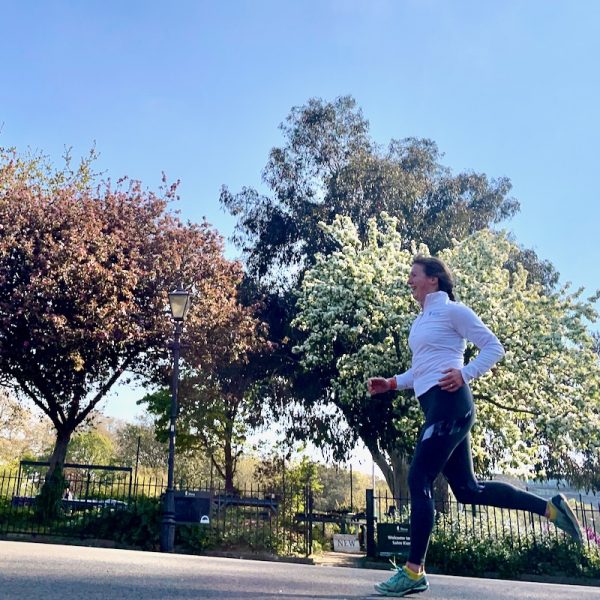 And speaking of treadmills, we finally got the replacement deck for my (3rd) treadmill in April, and since they sent a stronger one, it's still working well despite the constant hard use. I still run primarily on the treadmill since it's winter and the complex intervals my Coach gives me are easier to keep track of indoors. I also upgraded my turbo trainer in the Fall, switching from our hacked-together wheel-on trainer to a direct-drive model. It was a lot of money for me to spend while my previous turbo "still worked" but I rarely spend money on myself, and I anticipated that stock would not be available once winter hit. It was the right choice, as connecting to the new trainer is way easier, there's no squeaking wheel at high torq workouts, and I instantly saw an FTP increase so I think the previous one was under-reporting my wattage. And yes, Zwift continued to be my virtual home, giving me beautiful distractions, social connections, and a whole new world to lose myself in.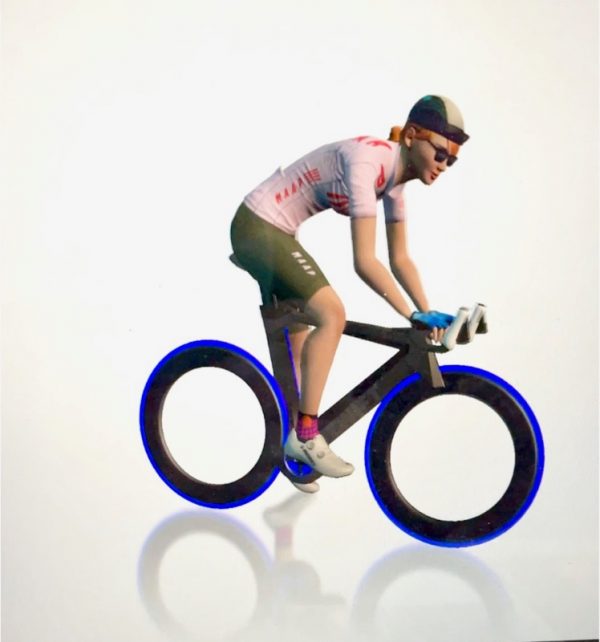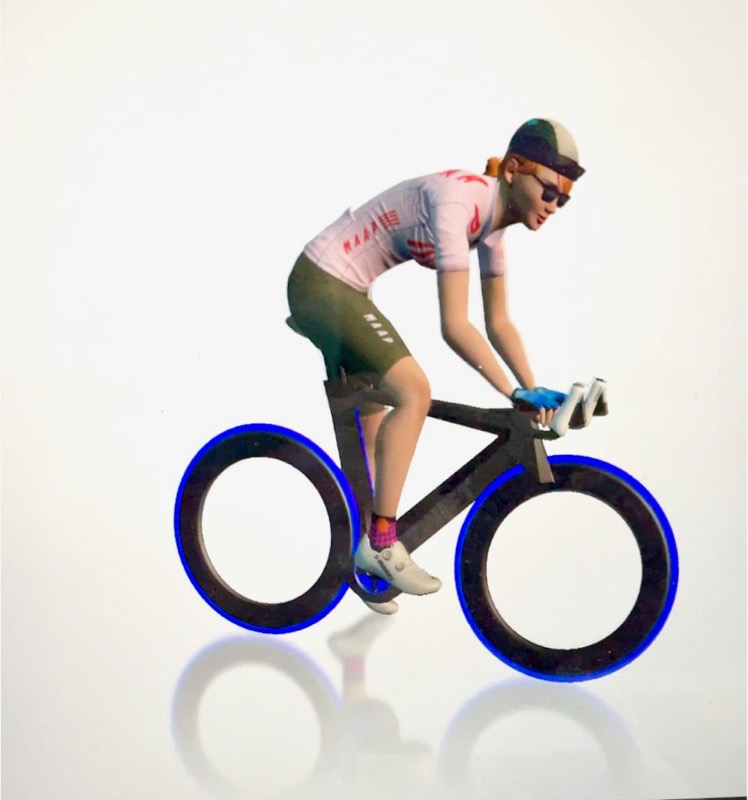 But that's not all, because 2021 actually saw a Return to In-Person Racing! Three Medals for a whole year is still way, way down on my usual racing schedule, but it was great to push myself, thank marshals, and enjoy the thrill again. RunThrough organise a ton of races in local parks in and around London and I can attest that the two 10ks I ran this year (Clapham Common in August, and Battersea Park in November) were beautifully and SAFELY run, which is more than I can say for the Royal Parks Half in October – one of the most stressful and unsafe experiences I've ever been in (and they should know better).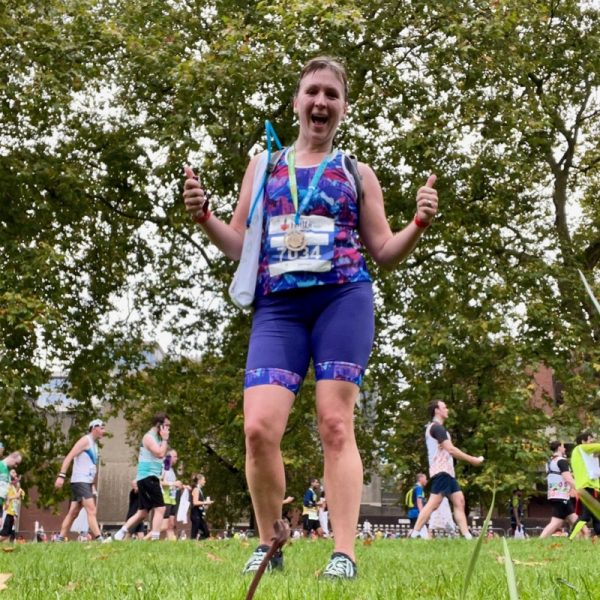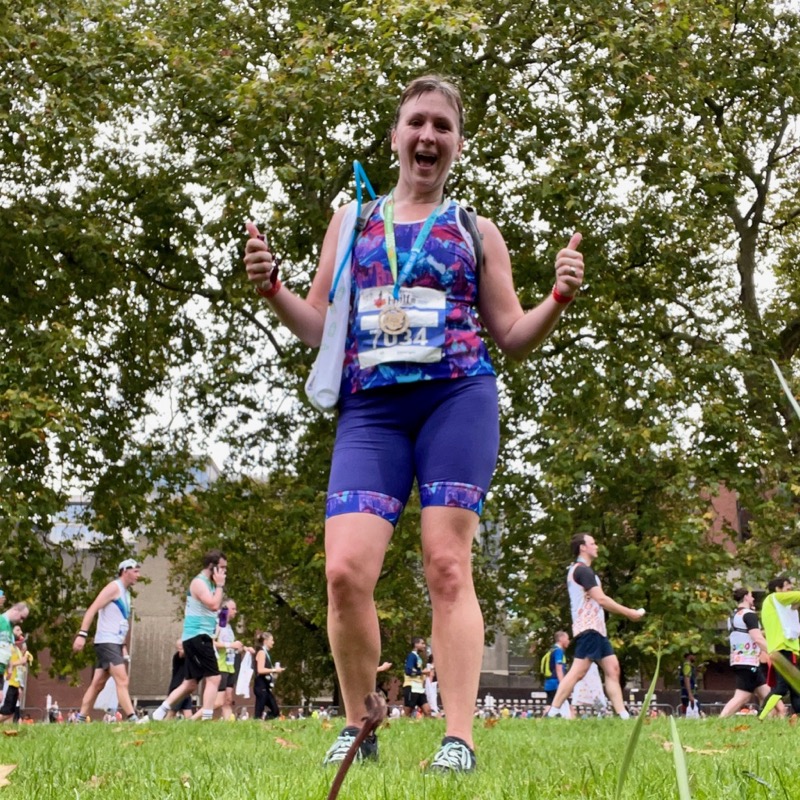 The Year Of…
I like to pick a theme for each year, and this year I really feel was the Year of Contentment. Looking back, it felt like 2021 was all about striving to feel content with what I had, from day to day, and not feel too disappointed when plans got cancelled or hoped-for opening up didn't happen. I like to think that near-daily meditations helped to not only manage feelings of anxiety and jealousy/FOMO, but also help me live in the moment more and feel gratitude for each day.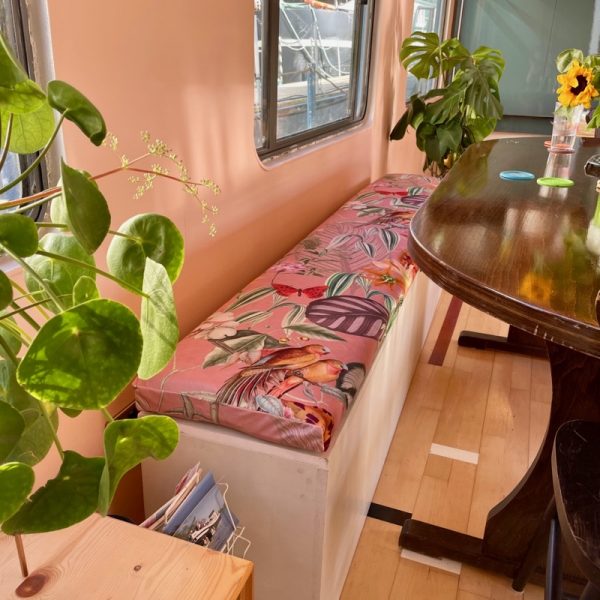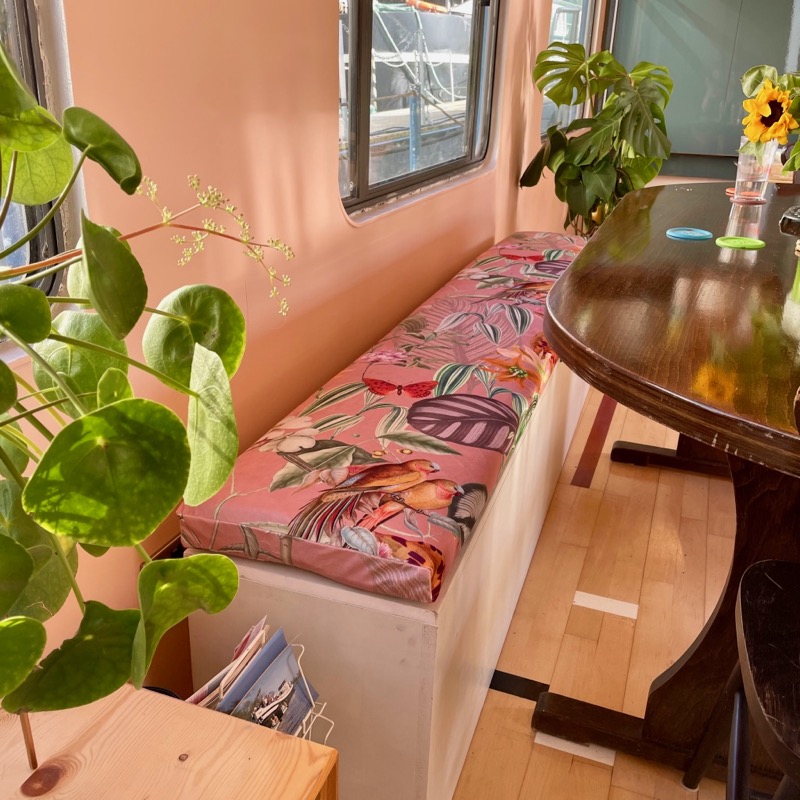 Other Major Events
Boat renovations!! – After 15 years of boat ownership, 4+ years of the Big Renovation, and 3 years of living crammed into the tiny Captain's Cabin, 2021 saw us finally realise the bulk of our interior renovations and live in a beautiful space we always knew she could be. We've still got 1.5 rooms left to do, which we'll hopefully finish next year, but in the mean time, we've spent the past 8 months enjoying the wonderful, bright, spacious living space we worked so hard to build.
Three vaccines and three antibody tests – Each Covid vaccine felt like a ray of hope – getting my first in January, second in April, and then my 3rd dose in October. But because of my complex immune history, we wanted assurance in the form of at-home antibody tests in order to know how protect I was. These were much more of an ordeal than the vaccines themselves, and revealed that I did not have good protection from the first two, but excellent protection after my third. I'm eligible for a 4th dose in January, at which point I figure I should be able to shoot laser beams from my eyes and blast Covid droplets on sight!
Cornwall trip – It wasn't a Big Holiday, but after 18 months of not being able to travel at all, it was a safe holiday, and one that allowed us to spend time with two sets of good friends we'd not seen in two years, plus have a change of scenery and relaxation. Even though it wasn't "big", it was a Very Good Holiday.
Big Christmas – We designed the boat renovations to be a wonderful space for entertaining, but for various reasons we couldn't really entertain much over the summer and fall. But the stars aligned and both my mom and a good friend from Copenhagen were able to join us for a wonderful Christmas. We all took daily tests, didn't go anywhere (literally!) but spending time together felt like a big deal.
No one in my family died this year. That's it – and that's a massive improvement on 2020.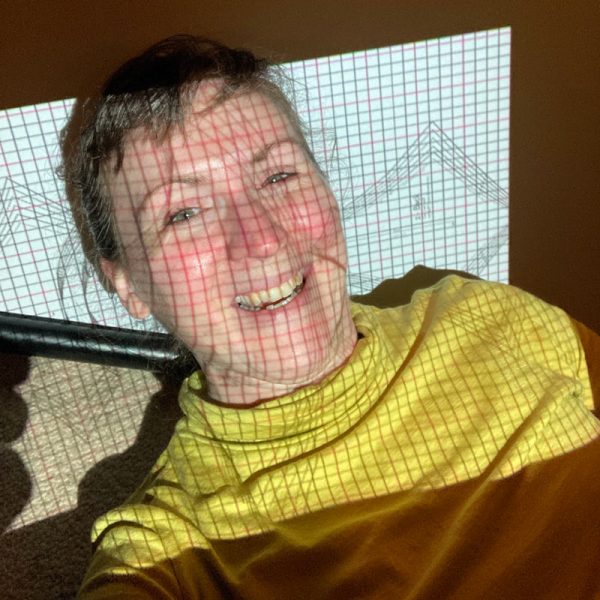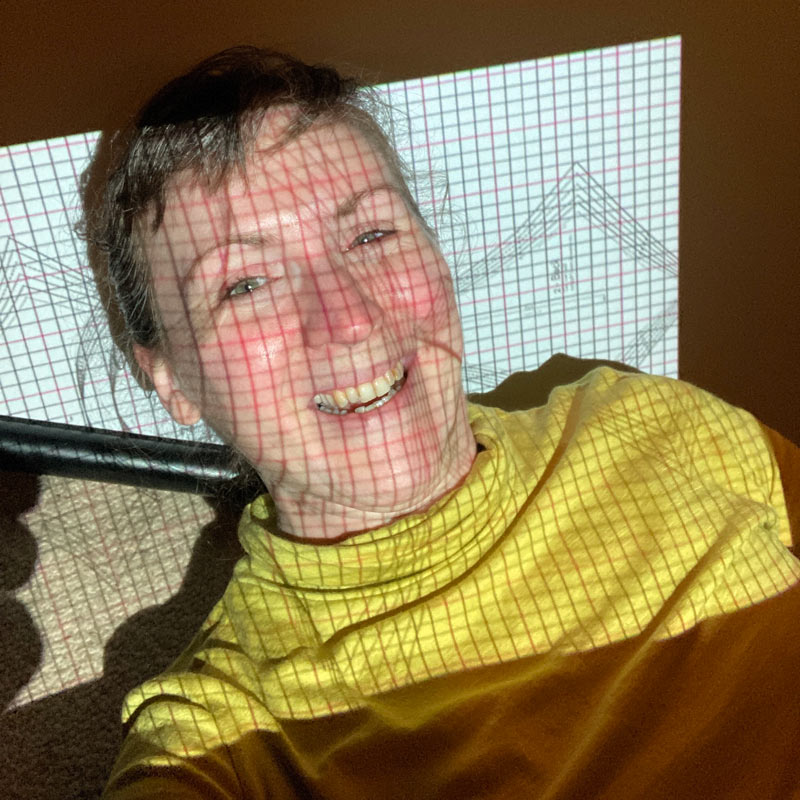 So that's another year done and dusted! I'd like to take the opportunity to thank each and every one of you for still reading this blog, buying FehrTrade patterns, following me on social media, and sending me comments and messages! I wish each and every one of you a safe, happy, and prosperous 2022.
Previous Roundups
If you're curious to see how 2021 stacked up to previous years, you can have a look at previous roundups here: 2020, 2019, 2018, 2017, 2016, 2015, 2014, 2013, 2012, 2011, 2010, 2009, 2008, and 2007.