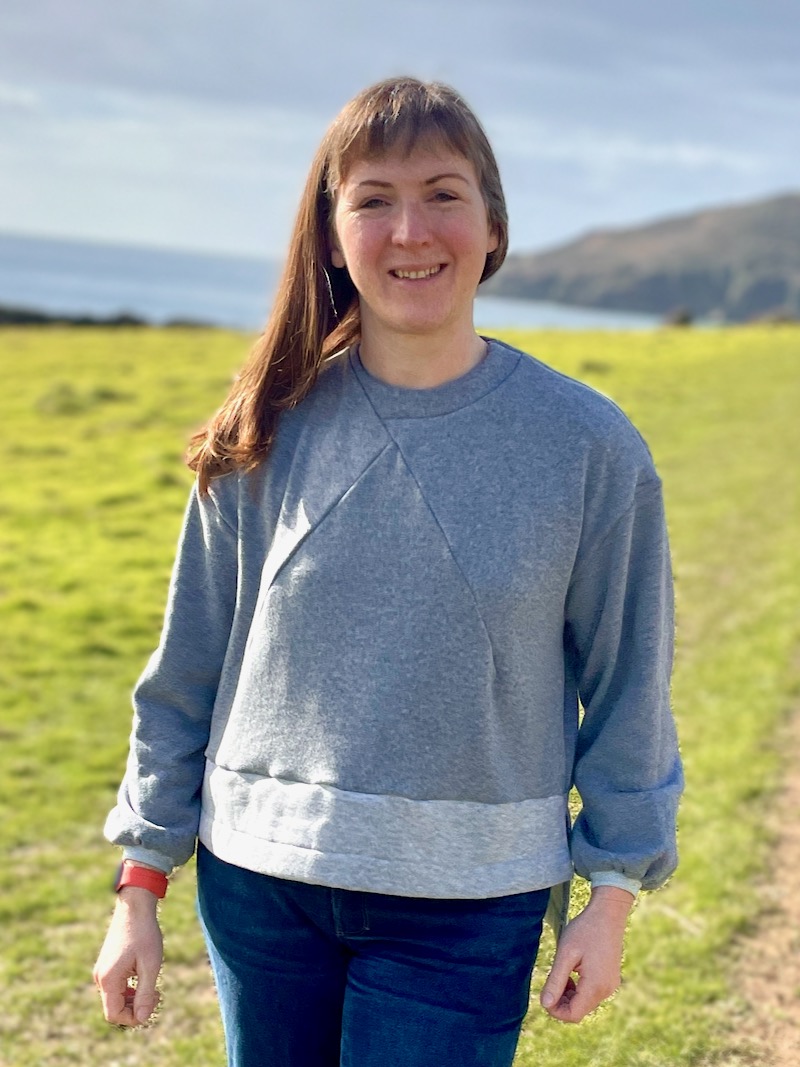 Regular readers may recall that I absolutely love the dP Studio book, Fashion Couture, which I received as a gift in 2020, and have subsequently made two tops from already – the leopard print "Wink top", and the black "Slash top". The next on my Must Make list for this book was "Le 518", the asymmetric sweatshirt.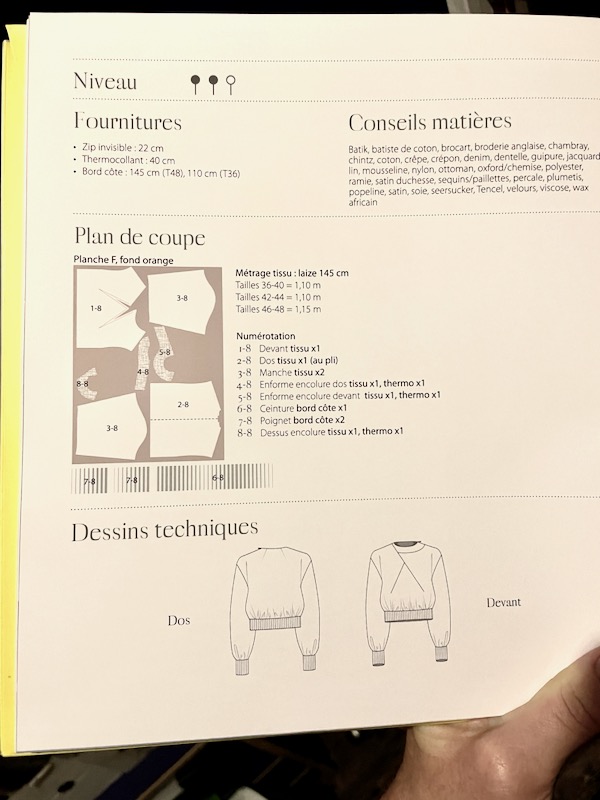 Yes, the book is entirely in French but the illustrations are fantastic, and you know the Google Translate app exists, right??
And of course I loved it – those asymmetric style lines! The partial collar! That shoulder zip! So I bought a remnant of grey sweatshirting from Like Sew Amazing that had the most lush, short-pile fur interior, in a beautiful shade of turquoise. I was in love! I paired it with some sparkly Stoff & Stil silver cuffing in my stash and went to town on sewing it in December.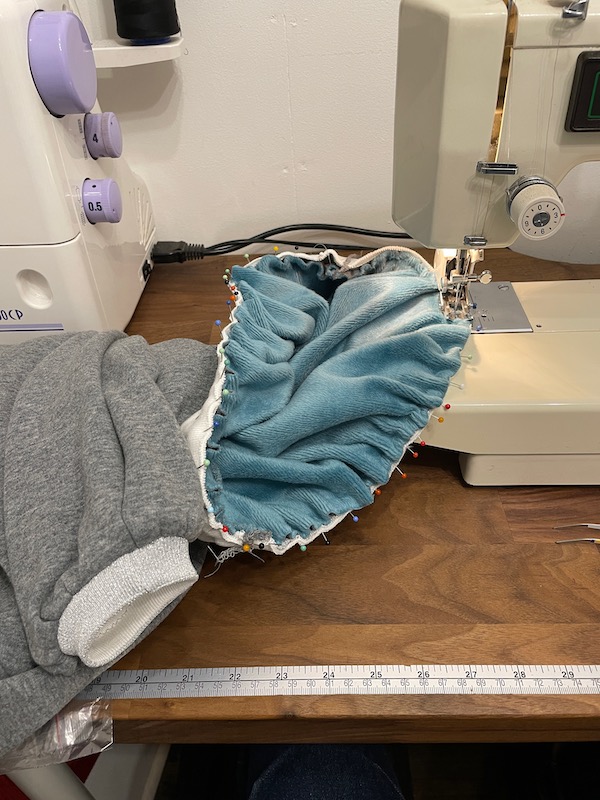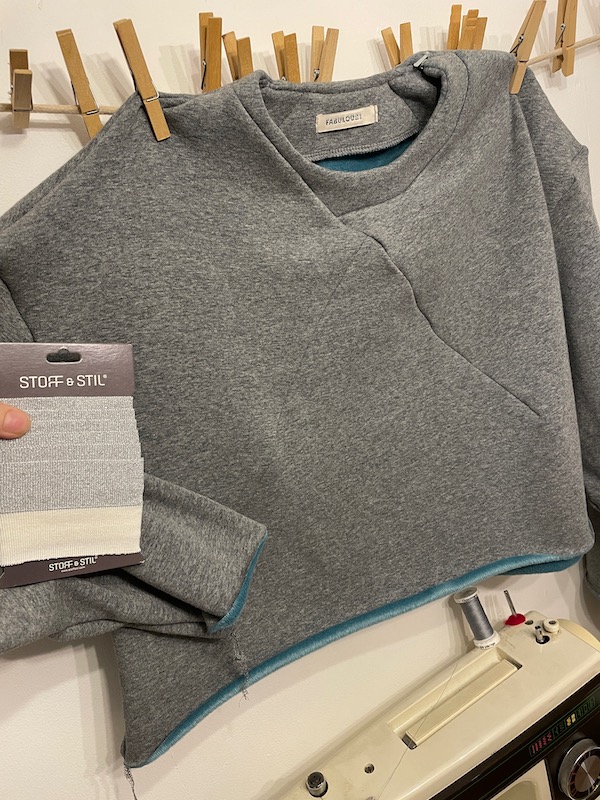 The only issues I faced during the construction was that the shoulder zip was tricky to insert due to fabric thickness (I probably should've used a thinner knit for the facings), and that the shoulder lengths were slightly off. In a usual top, that makes sense, as you could ease the excess from the back shoulder into the seam, but when the seam is 80% zipper which is not going to stretch, it means all of that excess must be eased over 2cm or so – which wasn't a great experience, nor end result.
But overall, just like the other two tops I've made from the book, it's beautifully drafted and designed, and came together very nicely!
But HOLY CRAP this is so cropped! It came as a complete surprise as the book photos don't really show how short it is.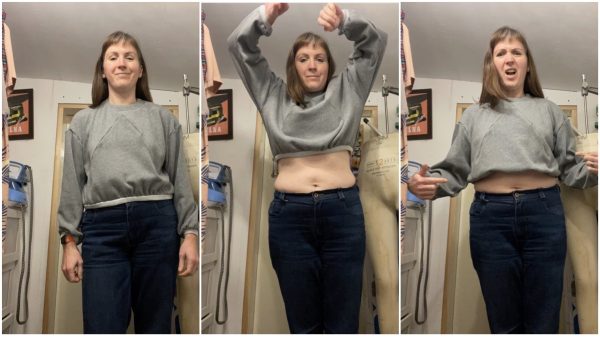 Like, I raise my arms and the hem band comes up to my under-bust bra band! And I lower my arms and it stays there. Not a good look, and I hate anything cropped! ☹️ I tried wearing it with a longer top underneath but it just didn't work and was pulling the other top up with it.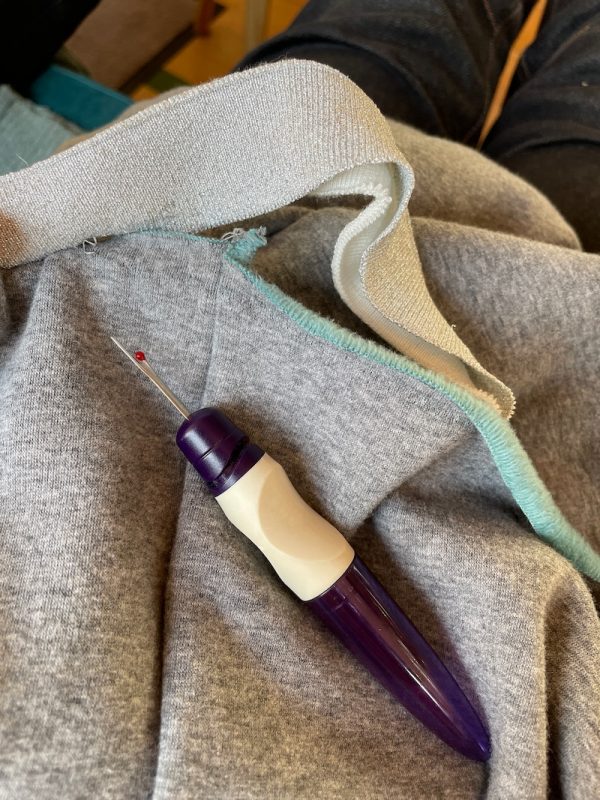 So I let it sit on the naughty step for a month or two before unpicking the hem band. I couldn't get more of the exact same fabric, so I got a similar grey marl sweatshirting (also from Like Sew Amazing) and decided to add a two-toned hem, modelling it off of another oversized sweatshirt I'd made years ago, the Named Talkvikki.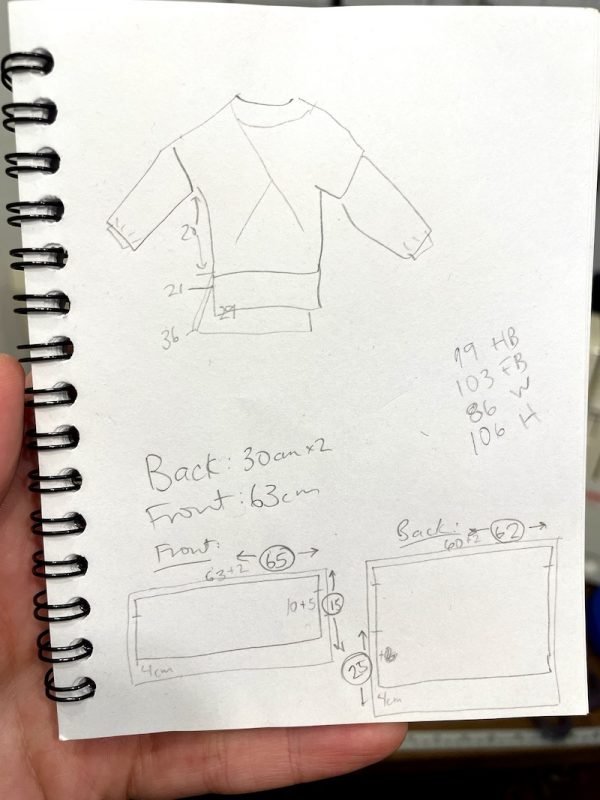 It only took a few minutes (and less than 0.5m fabric!) to cut the new rectangular pieces for the front and back hem, sew the short side seams and long hems, and then attach it to the bottom of the sweatshirt.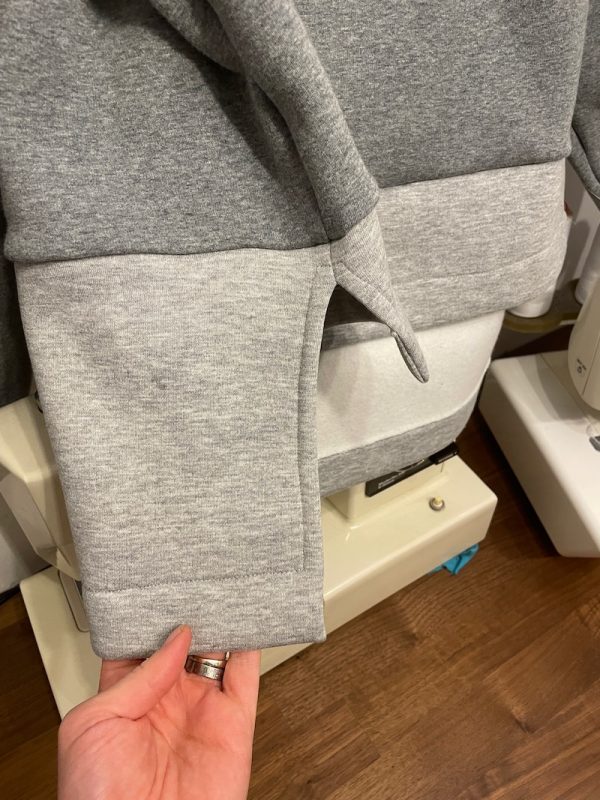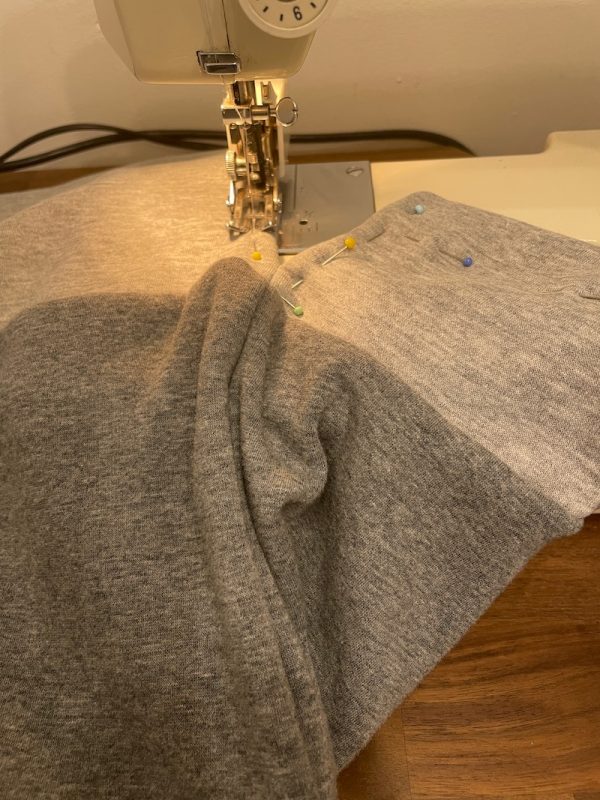 With the hem extension it works SO much better, and I actually enjoy wearing it!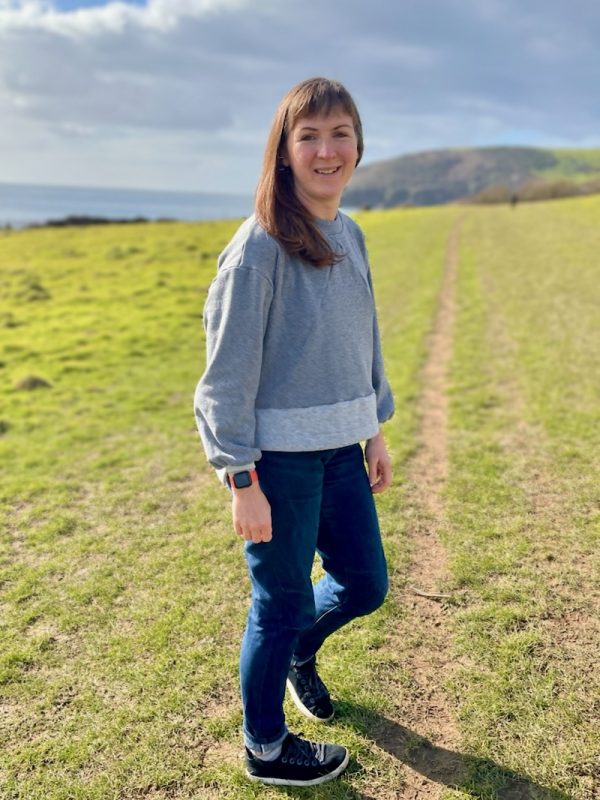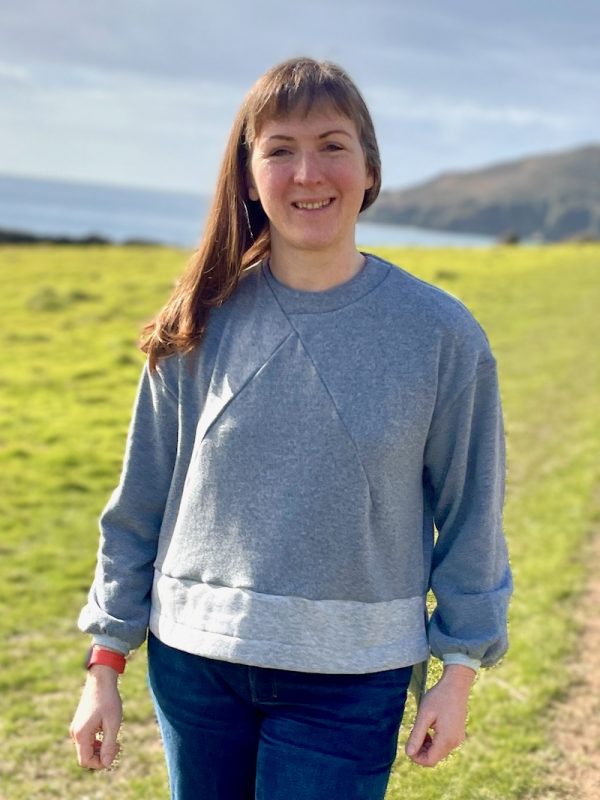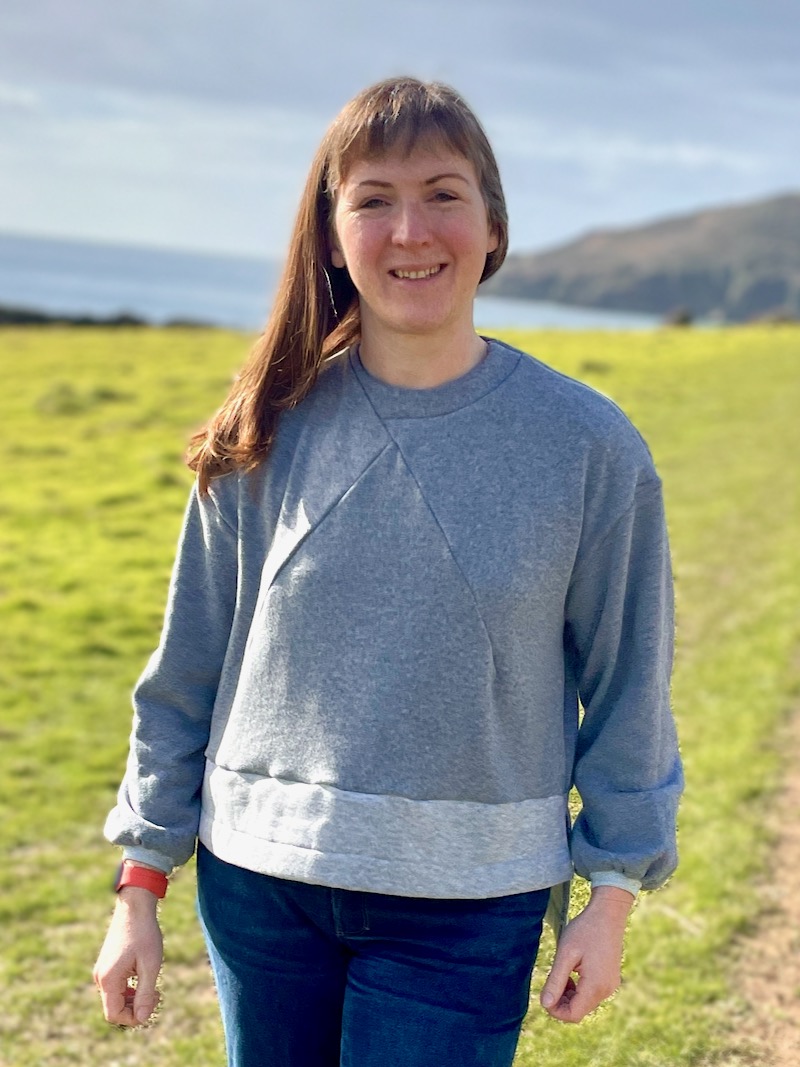 Now, if I was designing it from scratch I'd use the lighter grey in the partial front collar too, but there's no way I'm unpicking the entire shoulder and neck construction to do so!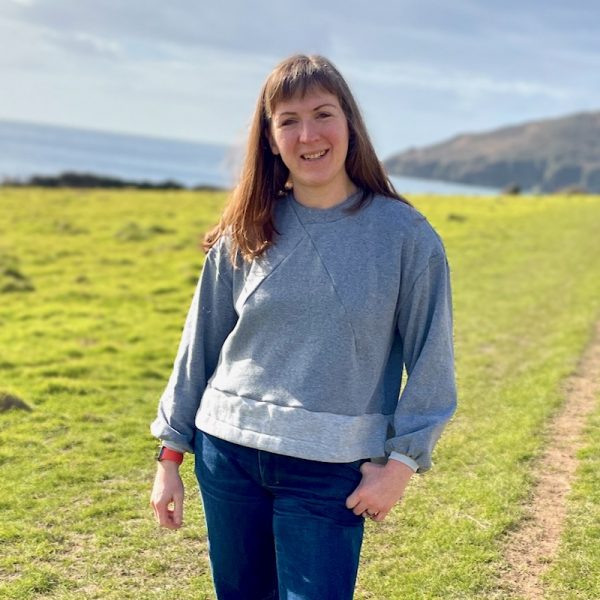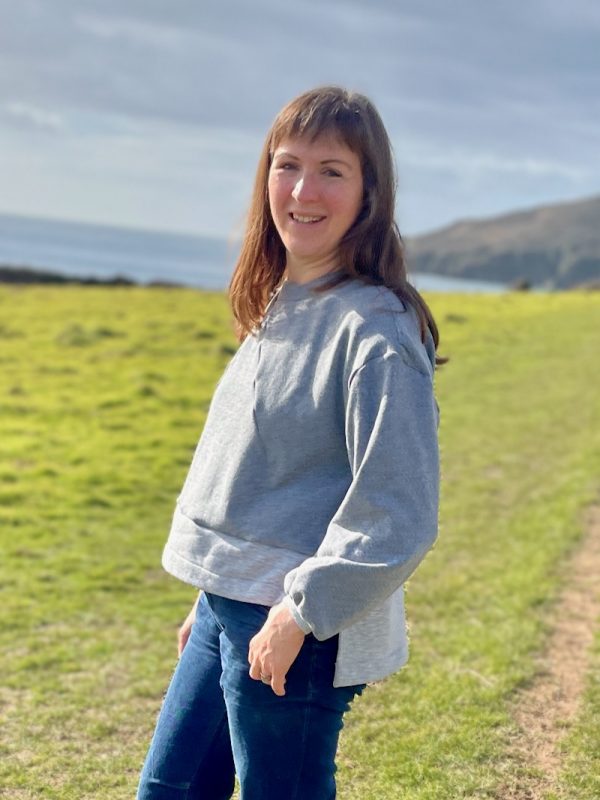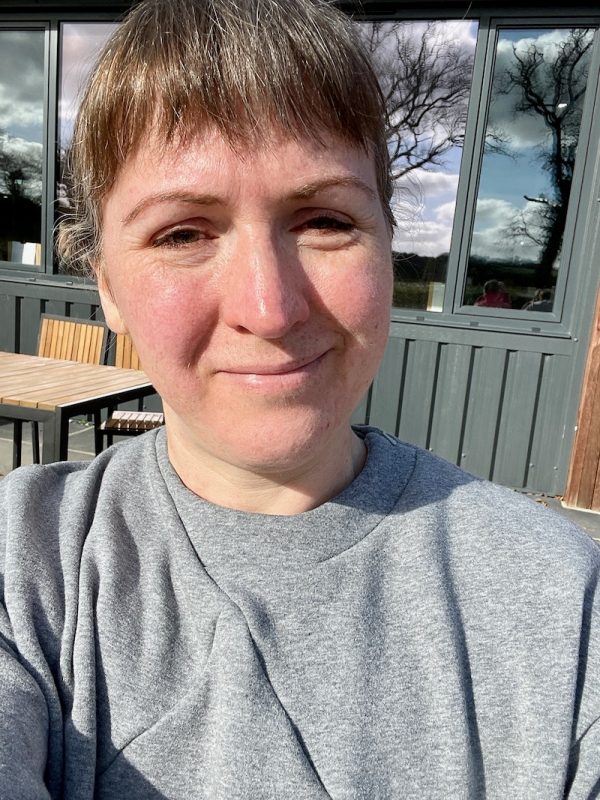 We were down visiting friends in Cornwall again last week for a bit of a short break and I took this along to wear. So these photos were taken on a dog walk at Hannafore near Looe, and shown with one of my pairs of cycling jeans from March 2019 (still going strong after 3 years of solid wear!).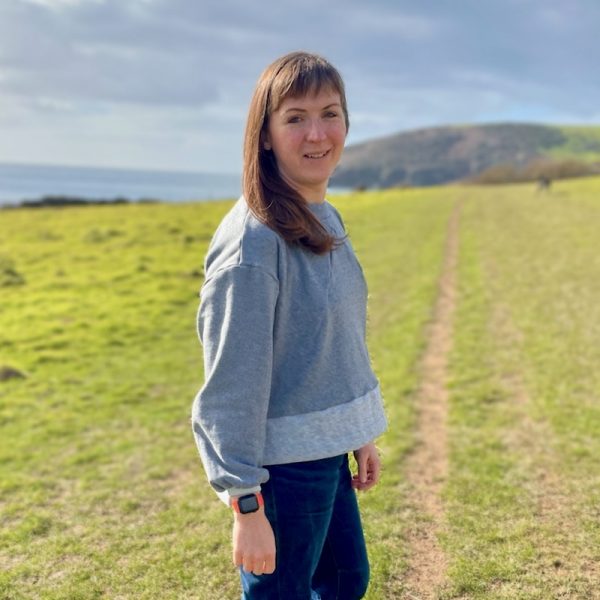 I decided to leave the sparkly sleeve cuffs as-is because they didn't bother me and the lighter silver-grey made the new bottom hem look more intentional, colour-wise.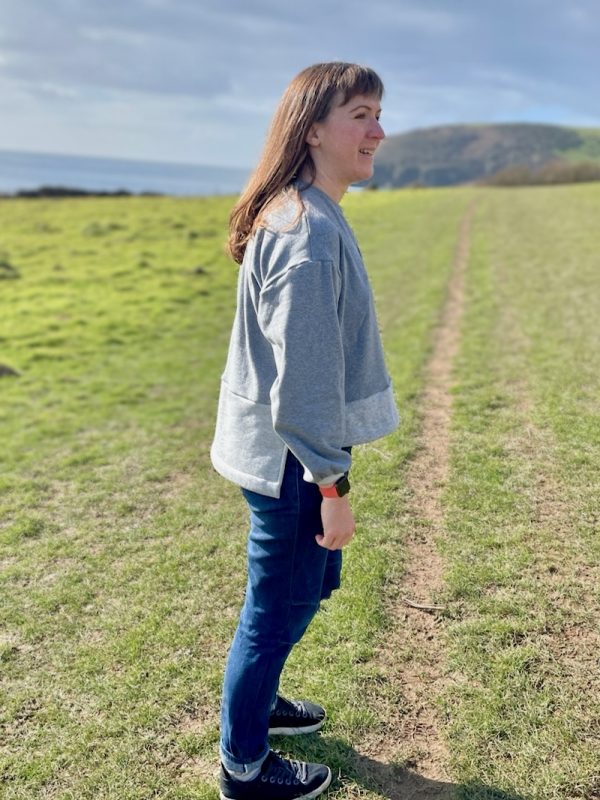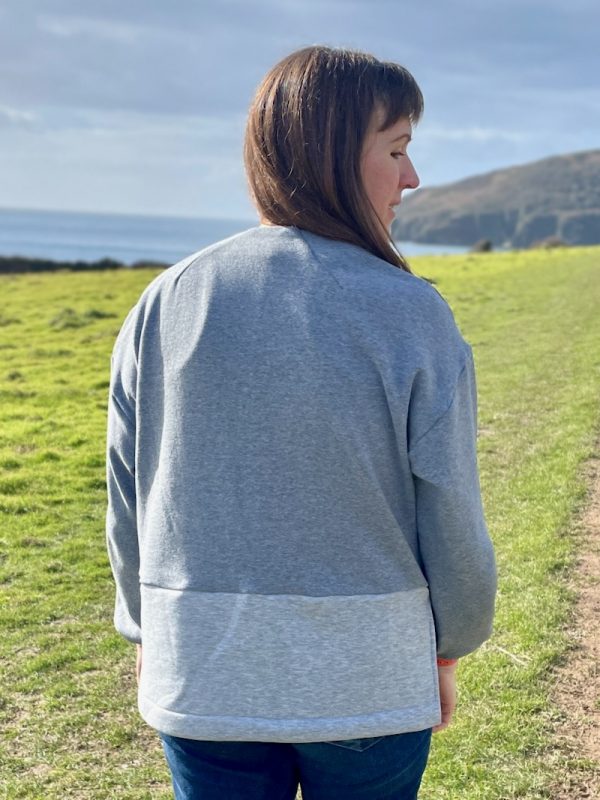 Frankly I'm just happy I was able to fix my issues with it and give myself a wearable garment out of it in the end, even if it did take a few extra months! I'd love to say this is the last "and then she persevered to save it!" make I have to show you, but I've actually got two other duds I'm in the midst of saving right now too for some reason. Fingers crossed I can make them as successful as this!