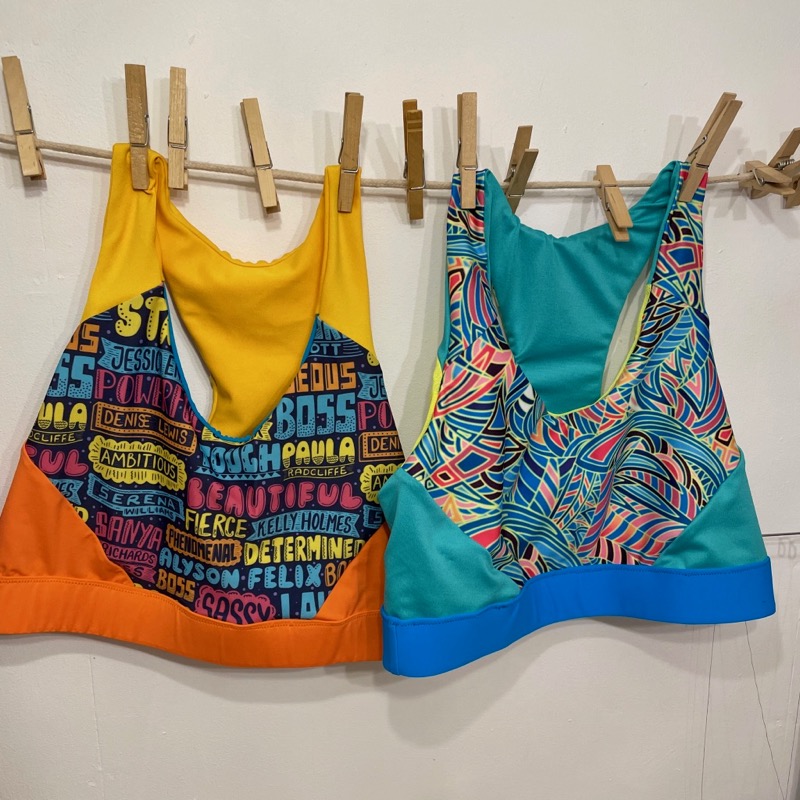 Our boat renovations are in their last few weeks, which means that everything is in disarray and even the meagre folding table I had been using to cut out fabric is now out of bounds, blocked in place by several massive sheets of plywood. But thankfully I planned ahead and cut out a few projects before this happened, the last of which I've now sewn – two more Jalie Coco sports bras, made entirely from activewear scraps!
If you recall, I made two of these last year, one in each view and with a few crucial tweaks to increase the support in order to be enough to run in. Please refer back to this post for the details of what those are, as I've done the exact same tweaks here. After wearing both the Y-back feather bra and the cross-back Tokyo bra for a few months, I can say that I definitely prefer the Y-back view. It's easier to get on and off and feels a bit more supportive, even though the cross-back is perfectly fine! So for these, I just cut the Y-back (view B in the pattern) to make my life simpler.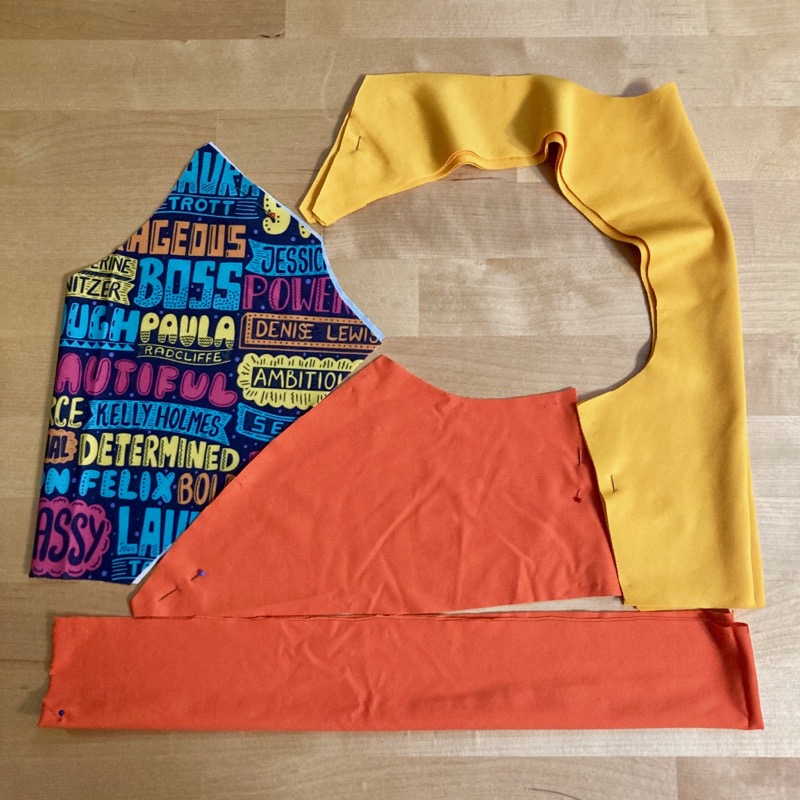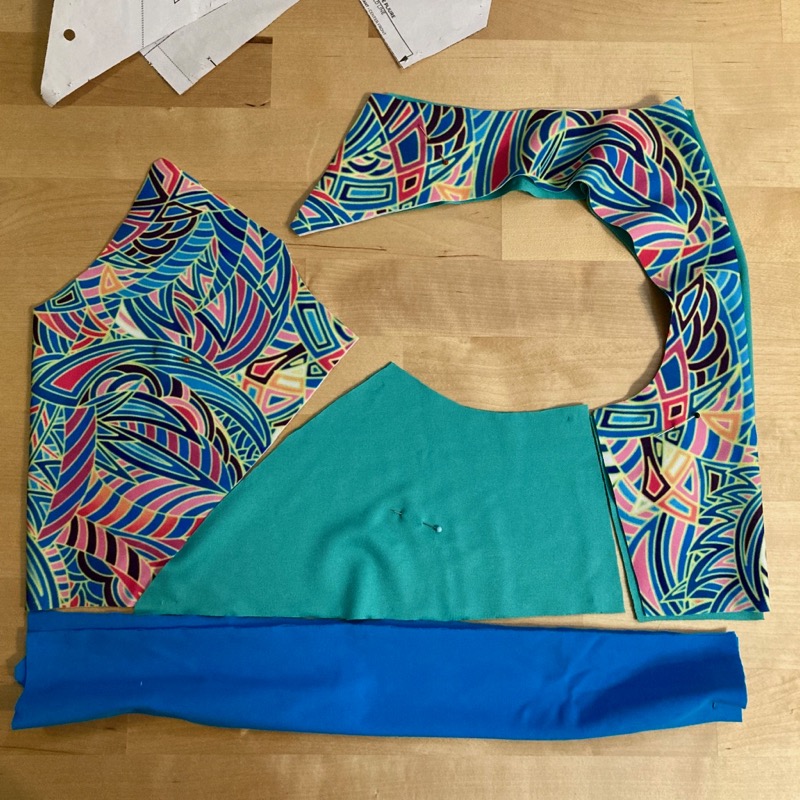 I cut these all the way back at the start of March, and they even looked pretty well before the sewing began!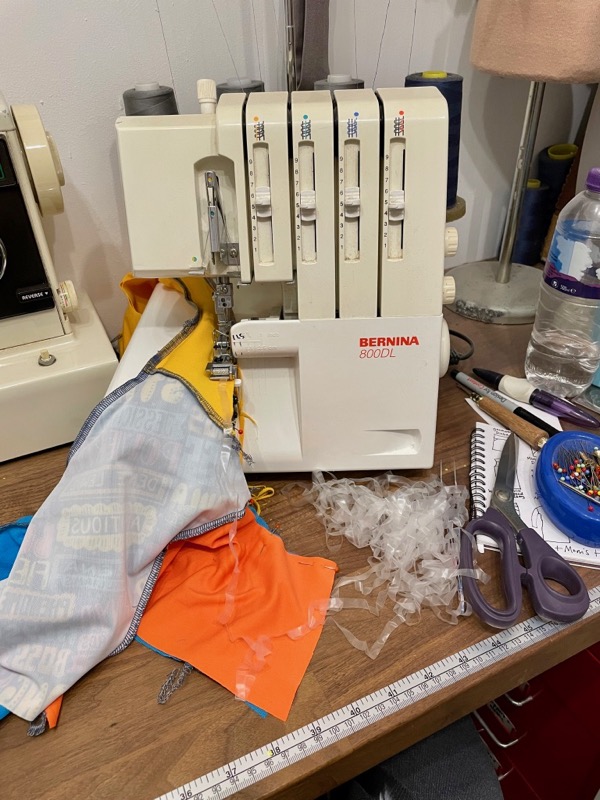 Just as before, the elastic foot for my overlocker (serger) is a game-changer – there's a ton of clear elastic to apply to all the edges and I can't freaking stand inserting it any other way! If you sew a lot of clear elastic I'd definitely recommend getting one (and this is coming from someone who uses the absolute bare minimum of special feet!).
The only thing I don't like about this pattern is that the final line of topstitching on the wide elastic band just doesn't look nice on the inside (you can see this in the interior photos below). I thought maybe it was because I'm using 4cm wide elastic and they formulated the folds to be a slightly different imperial width, but I just double checked the pattern now and they do call for 4cm wide, so I think it might just be an error and the width of the fabric band should be increased slightly so that topstitching goes through the band in the inside rather than into the other pieces. It's not a big deal for the Y-back as the band is already caught from previous stitching, but for the crossover-back it leaves an ugly gap which is unfortunate.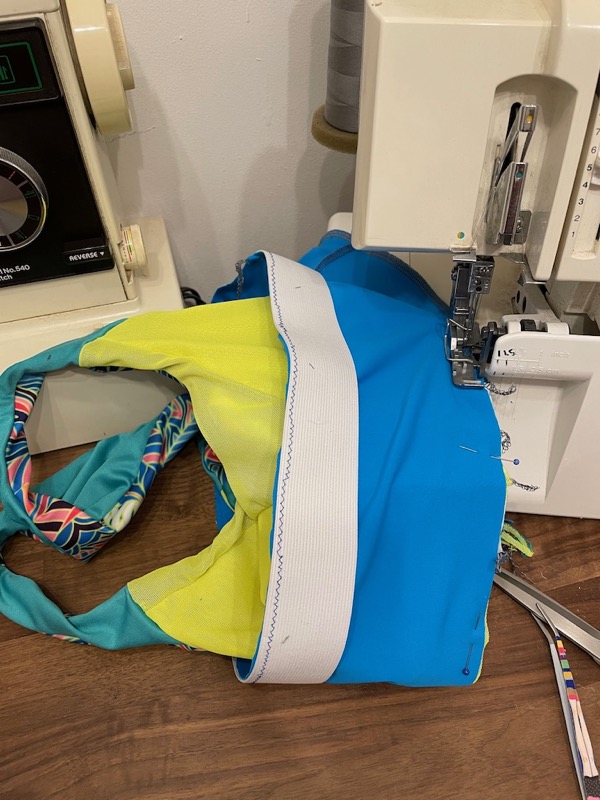 So here are both bras, which I exercised in (on my cycling turbo trainer) before taking the selfies and the flat lays, so you get the authentic sweaty look!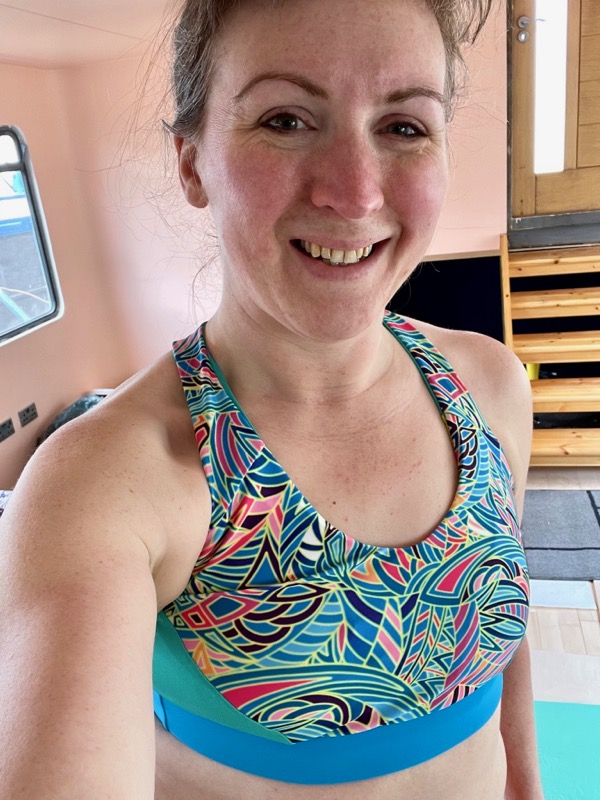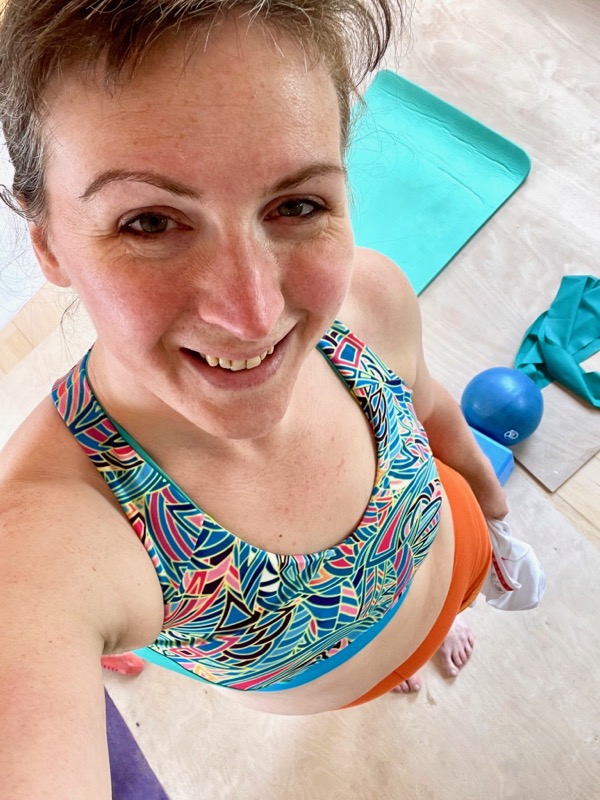 This one mostly uses leftover fabrics from this pair of Active Leggings, but the interior neon yellow mesh you may recognise from my Tokyo-inspired cycling set as it's the interior of the Rouleur Leggings' bib top, too.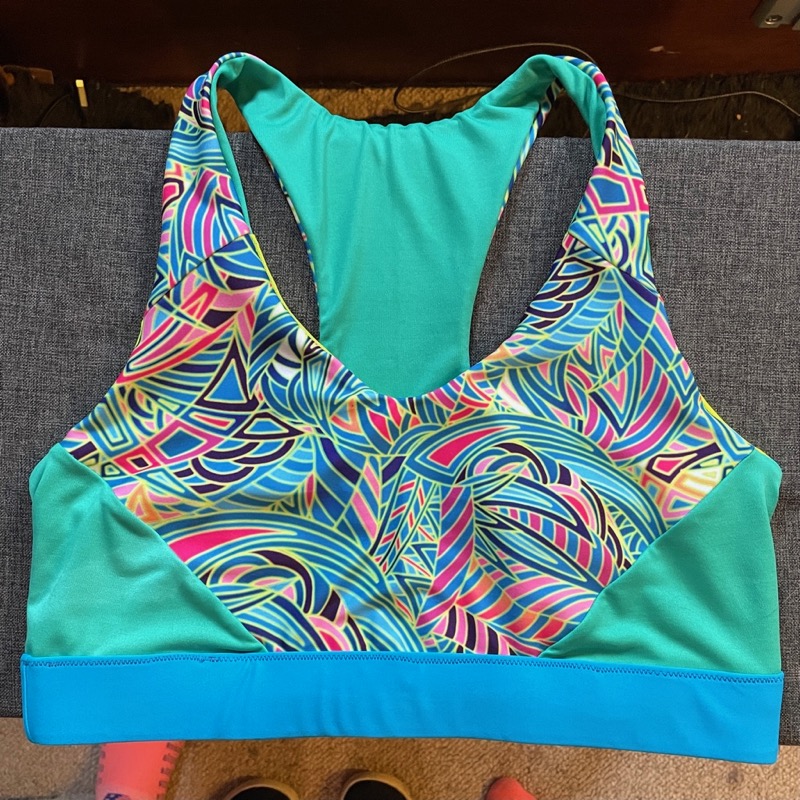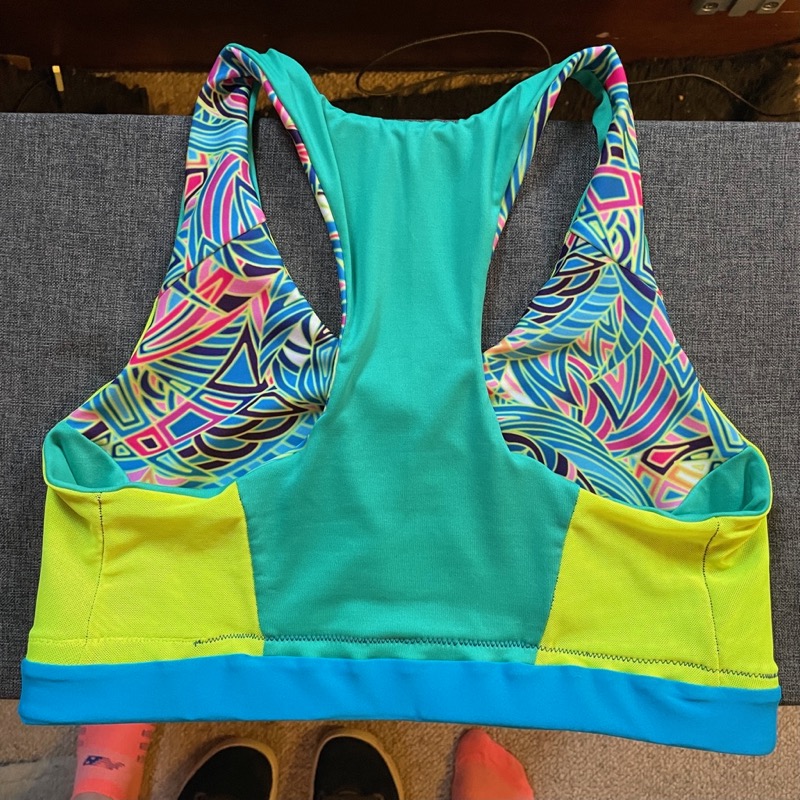 (I changed the bobbin midway through when it ran out, hence the strange topstitching above the band, but you can see what I mean about the miscalculation and the stitching not being in the right place inside.)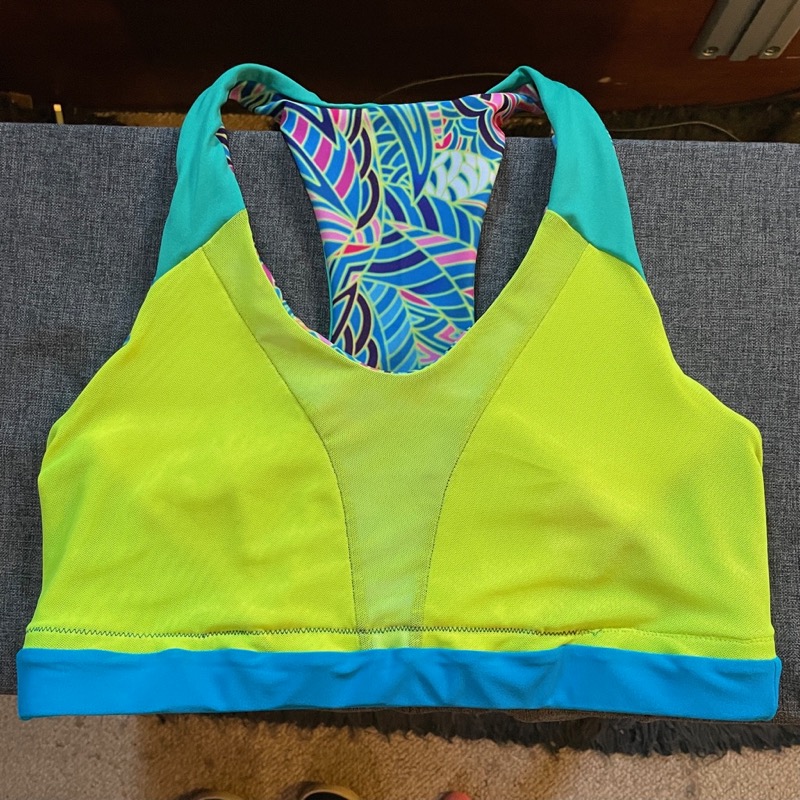 The second bra uses a few different fabrics – the main print being from our limited edition Print Club "Role Models" kit, the yellow from my London Marathon 2017 top and Active Shorts, and I believe the orange is leftover from this VNA Top.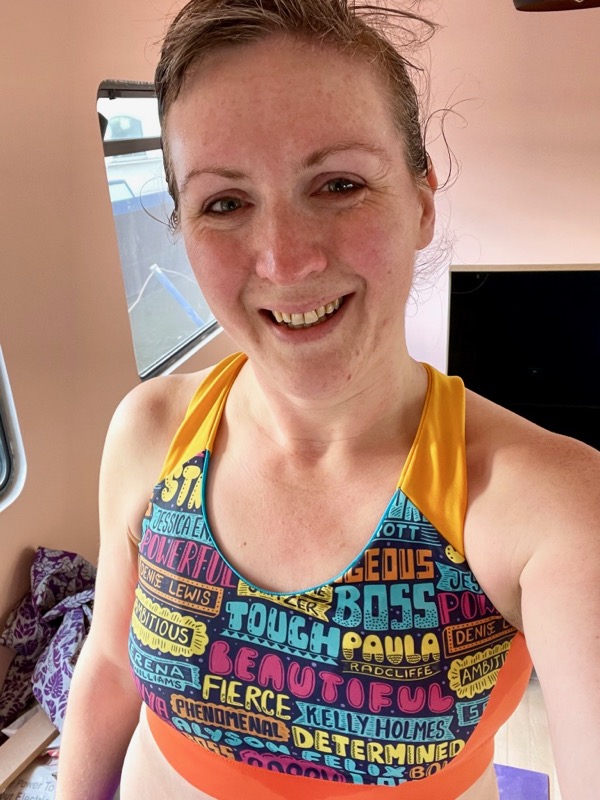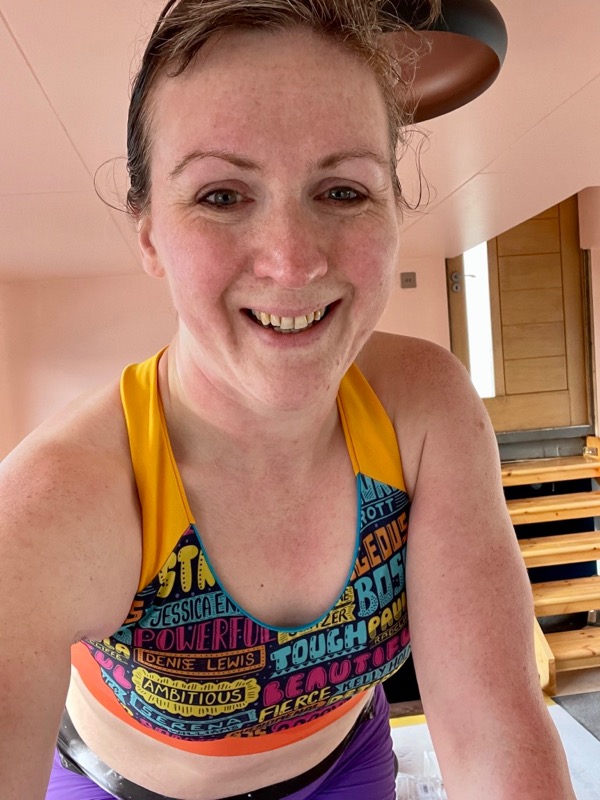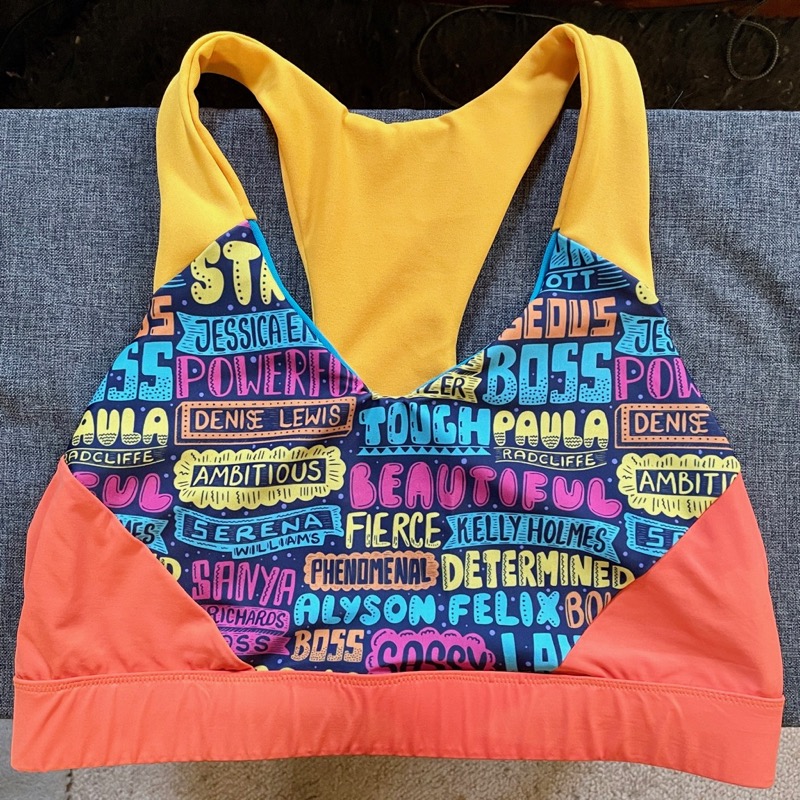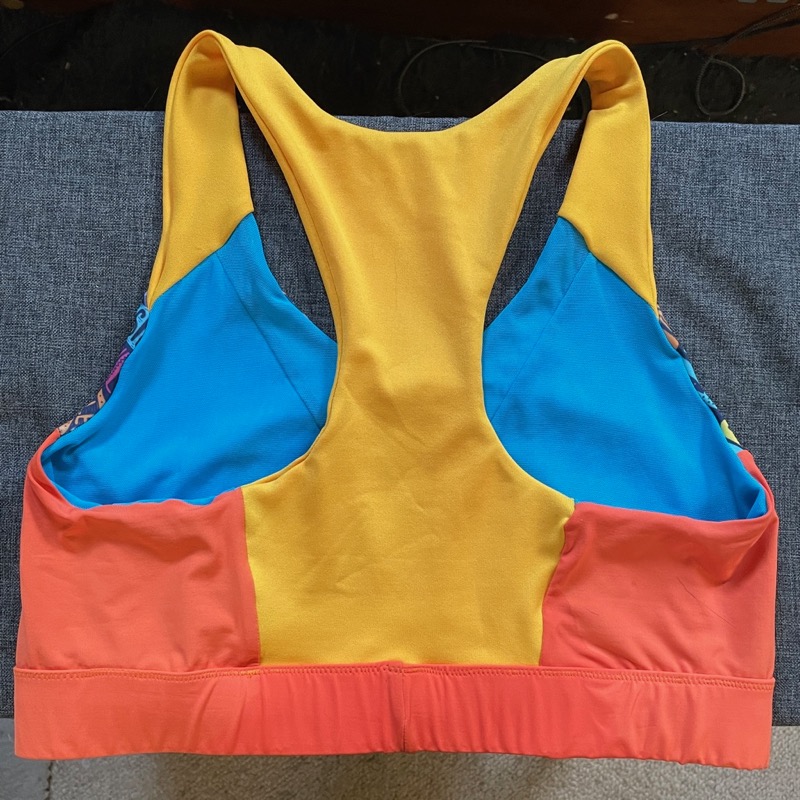 I quite like that the centre Y-back piece is self-lined rather than mesh, which gives a sturdier feel to that piece.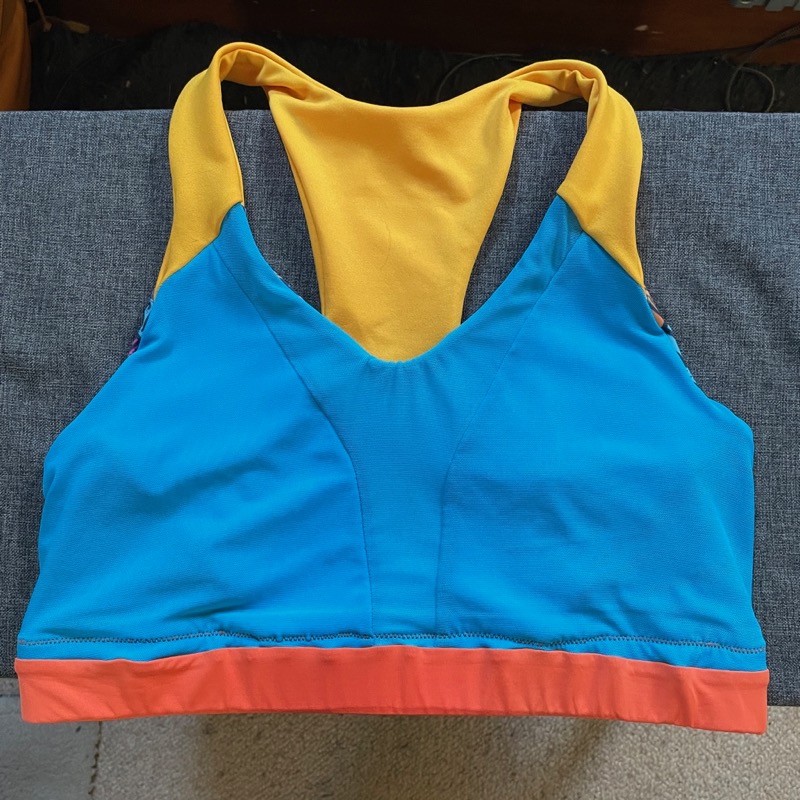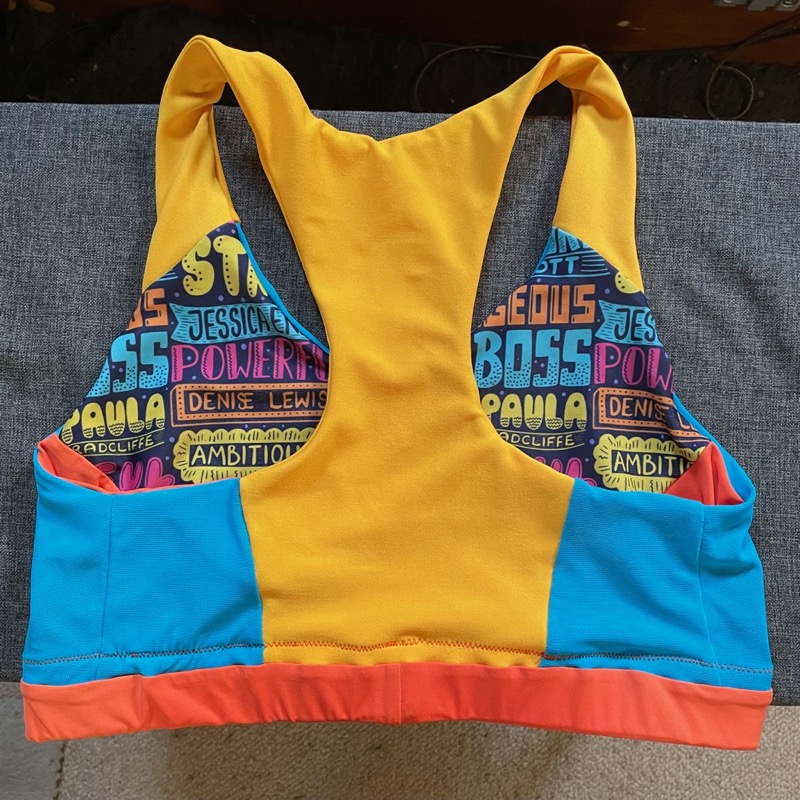 It's always nice to sew up something from the scraps bin, isn't it? It just feels FREE! And even better when it's something as useful as sports bras, which I've been wearing an absolute ton of for my at-home exercising during the past year of shielding. I should finally be able to start exercising outside (omg!!!) in May once my antibodies from my second vaccine come to full force, so I'm looking forward to running off the extra weight I've gained over the past year of not leaving home and showing these off!